CHARLESTON -- A man was sentenced to prison when he admitted hiding a video camera in a bathroom to record girls while they were unclothed.
Christopher L. Coad pleaded guilty to child pornography charges accusing him of making the recordings at the girls' Mattoon residence on three instances in January and February.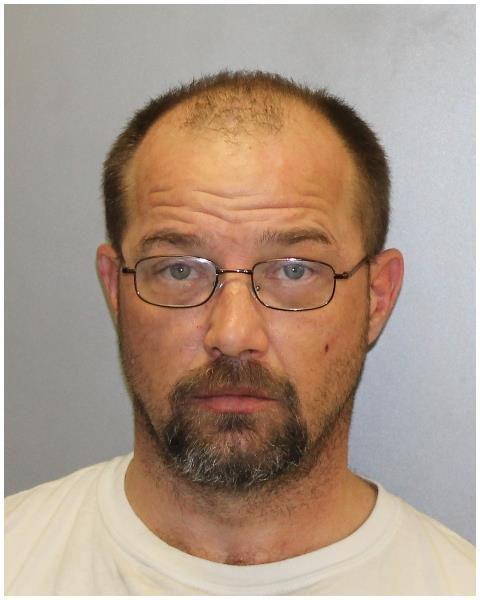 Coad, 40, for whom court records show a Mattoon address, was sentenced to six years in prison with the agreement reached in his case.
The charges to which he pleaded guilty required a prison sentence of four to 15 years with a conviction with no option for probation.
Also with the agreement, additional child pornography charges that accused Coad of also making recordings of the girls nine other times between December and February were dismissed.
According to police records in the case, the girls' mother discovered a trail camera in a concealed location their home's bathroom.
She suspected Coad of placing the camera there to record her three daughters, who were ages 16, 12 and 7, the records say.
You have free articles remaining.
Keep reading for FREE!
Enjoy more articles by signing up or logging in. No credit card required.
When police first questioned Coad, he admitted the camera was his and that he put it in the bathroom, but said it was to check why the girls took so long and used so much water, the records say.
However, during later police questioning he admitted hiding the camera in order the record the girls while they were unclothed, according to the records.
Coad was first charged with unauthorized video recording offenses, which accused him of making video recordings of the girls without their consent.
Those charges were also felony offenses but the sentencing range included two to five years in prison or up to 2 1/2 years of probation.
They were dismissed in June when the child pornography charges, which included the allegations that the girls were unclothed, were filed.
Coles County Circuit Judge James Glenn also included the mandatory minimum $2,000 fine for the offenses as part of the sentence.
The judge sentenced Coad by accepting the terms of a plea agreement that Assistant State's Attorney Joy Wolf and defense attorney Todd Reardon recommended.