CHARLESTON -- A man was sentenced to prison for having methamphetamine about a month after he was placed on probation for the same offense.
Billy G. Tipsword Sr., 56, for whom court records show an address of 717 N. Fourth St., Mattoon, pleaded guilty to a methamphetamine possession charge that accused him of having the drug on Oct. 20.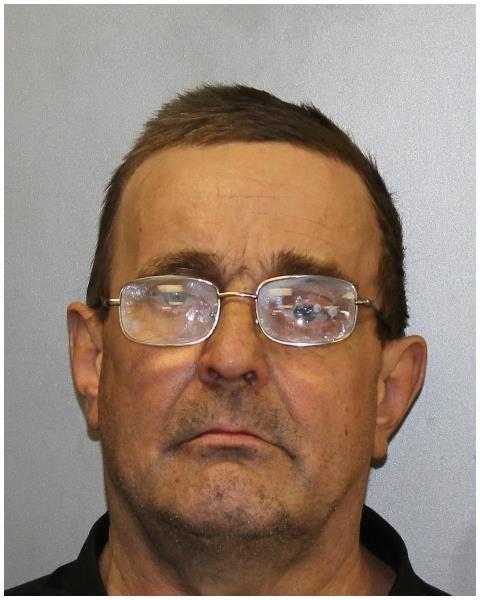 With the agreement in his case, Tipsword was sentenced to three years in prison for the conviction that could have resulted in a prison term of two to 10 years. He was eligible for twice the normal maximum sentence because of his prior convictions.
Those included a methamphetamine possession conviction for which he was sentenced to 2 1/2 years of probation on Sept. 12. Records show he also served prison sentences for methamphetamine offense convictions in 2002.
Also with the agreement, the prosecution withdrew a petition seeking to revoke Tipsword's earlier probation sentence.
That meant he didn't face resentencing and the possibility of more prison time in that case but he did receive a record of unsuccessfully completing the probation.
The sentence also included payment of about $900 in fines and court fees.
Coles County Circuit Judge Brien O'Brien imposed the sentence by accepting the terms of a plea agreement that Assistant State's Attorney Rob Scales and Assistant Public Defender Jesse Danley recommended.
In other cases in court recently, O'Brien also accepted guilty pleas from:
Kyler D. Hopgood, 23, whose address on record is 416 S. 12th St., Mattoon, to a charge of possession of a controlled substance alleging he had cocaine on Sept. 15.
Hopgood was sentenced to two years of first offender probation, which means he won't have a record of a conviction if he completes it successfully.
The cocaine was reportedly found after he left the scene of an accident and a charge of driving under the influence of drugs in connection with the same incident was dismissed.
Hopgood did plead guilty to a charge of driving the influence of alcohol stemming from a May 20 traffic stop, however. He also received a two-year probation sentence for that offense, but not the first offender type.
Probation terms included evaluations for alcohol and other substance abuse treatment plus payment of restitution and about $3,700 in fines and fees. Jail time was stayed, meaning he won't have to serve it if he meets the other requirements.
O'Brien accepted a plea agreement that Assistant State's Attorney Joy Wolf and Assistant Public Defender Stephanie Corum recommended.
Foster W. Miller, 20, for whom records show an address in Paris, to an aggravated battery charge accusing him of hitting another man while they were inmates at the Coles County jail on July 2.
Miller, who was serving stayed jail time from an earlier property damage conviction at the time, was placed on probation for two years with requirements including anger management and other counseling.
He was also ordered to pay about $700 in fines and fees and the prosecution agreed to not seek revocation of his probation sentence for the property damage case.
Wolf and Public Defender Anthony Ortega recommended the plea agreement.
Walter R. Beltran, 42, whose address on record is 1120 S. 16th St., Mattoon, to a theft charge alleging he stole another man's wallet on Dec. 24.
The charge was a felony because of Beltran's prior convictions and he was sentenced to two years of probation. Terms included restitution, about $900 in fines and fees, and stayed jail time.
Scales and Danley recommended the plea agreement.
---
Photos: 2018 mug shots from the JG-TC