CHARLESTON — A man was sentenced to prison after he admitted hitting a woman several times while they were at a Mattoon residence.
Michael M. Eagins, 47, of Mattoon, pleaded guilty to a domestic battery charge in connection with the Aug. 6 incident.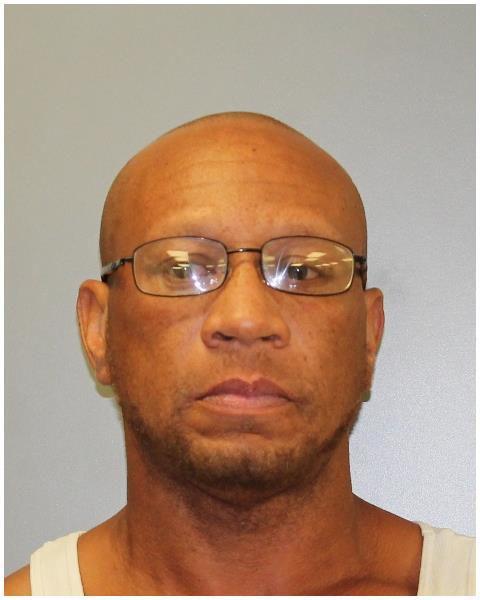 With the agreement in his case, Eagins was sentenced to prison for four years for the conviction that could have resulted in a prison term of up to six years.
He was eligible for twice the usual maximum prison term for the offense because of his criminal record. Eagins' record also includes an earlier domestic battery conviction.
With the latest case, other domestic battery charges were dismissed. The prosecution also agreed not to file charges in connection with reports that Eagins had contact with the woman after his arrest.
Coles County Circuit Judge Brien O'Brien sentenced Eagins by accepting the terms of a plea agreement that prosecuting and defense attorneys recommended.
Assistant State's Attorney Maggie Crisman-Wilson prosecuted the case and attorneys Todd Reardon and son Todd Reardon Jr. represented Eagins.
In other cases, guilty pleas were also entered by:
You have free articles remaining.
Dustin R. Drum, 30, for whom records show addresses in Neoga and in Charleston, to charges of theft, burglary and driving while license revoked or suspended.
For all three cases, Drum was sentenced to 2½ years in prison with terms including participation in Coles County's drug court program. He was also ordered to pay restitution.
The charges to which he pleaded guilty accused him of stealing merchandise from the Charleston Walmart on March 21, entering the same store with plans to steal on Aug. 9, 2018, and driving without a valid license on March 15 of last year.
Charges accusing Drum of using another person's credit card on July 29, 2018, and burglarizing another store, also on Aug. 9, 2018, were dismissed.
Circuit Judge James Glenn accepted a plea agreement that Assistant State's Attorney Jenifer Schiavone and Public Defender Anthony Ortega recommended.
Michael L. Brown, 34, of Humboldt, to charges of theft and possession of a look-alike substance with intent to deliver.
For both offenses, Brown was sentenced to two years of probation with terms including payment of restitution and a treatment evaluation.
He was accused of using fraudulent checks to open a bank account on April 23 and of having a substance resembling methamphetamine on July 13.
The prosecution agreed to not seek revocation of earlier probation sentences Brown received for methamphetamine possession convictions.
Glenn accepted a plea agreement that State's Attorney Jesse Danley and Ortega recommended.