CHARLESTON — Police found evidence that supported a boy's account that included claims that a Mattoon man molested him, including money that was possible payment for a lewd photo of the boy.
That was according to police testimony during a hearing Thursday for Jeffrey M. West, 51, of Mattoon, who faces a child sex offense charge for the second time in 18 years.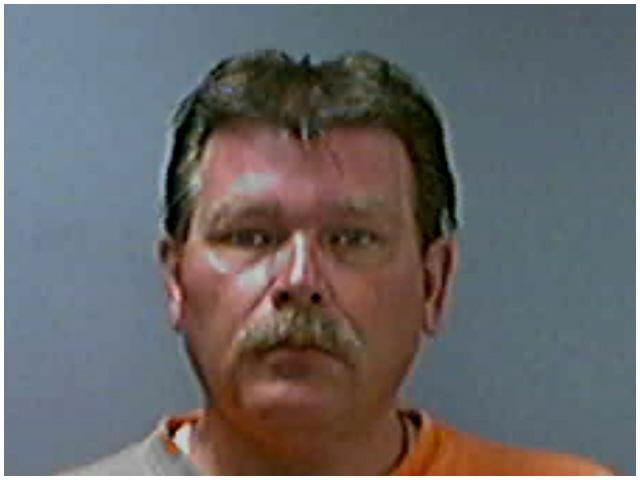 West pleaded guilty in 2003 and was later sentenced to probation on charges accusing him of fondling children during two incidents in September 2001.
On Thursday, West's attorney entered a not-guilty plea on his behalf after Circuit Judge James Glenn ruled that the police officer's testimony was sufficient to support the new charge against him.
During the testimony, Mattoon police Detective Michael Johnson said the 9-year-old boy said West fondled him after he showered while visiting West on May 15.
During questioning by county Assistant State's Attorney Jenifer Schiavone, Johnson said police interviewed the boy on May 24 after the incident was reported to the Illinois Department of Children and Family Services.
On a body chart, the boy identified his genitals as where West touched him, the detective related.
The boy also said he visited West at his business, the West Side Motors auto dealership in Mattoon, when a pornographic video was being shown, Johnson also said.
Also at the auto dealership, West gave the boy a sex toy and encouraged him to use it, according to Johnson's account.
The boy also sent a text to West with a photo of his genitals, in exchange for which West was supposed to pay him $100, Johnson also said.
Johnson said when West was interviewed, he acknowledged that the boy showered at his home but denied touching him.
West admitted there was pornography at the auto dealership but said it belonged to someone else, Johnson also said.
West denied having the sex toy but, during a search of the dealership, one matching what the boy described was found in a desk drawer, which was where the boy said it would be, he added.
Also, an envelope with the boy's name on it that contained $160 was found in the desk, which was also where the boy said the money he was promised was located, Johnson said.
During cross examination, defense attorney Todd Reardon asked if what the boy called a sex toy could possibly be something else. Johnson replied that it didn't appear to be anything other than a sex toy.
After West entered the not guilty plea, Glenn scheduled a hearing for Aug. 22 to review the status of the case. No trial date was set.
West is free on bond and on Thursday Reardon didn't renew a bond motion argued at an earlier hearing in the case. At that point, he asked that West be allowed to travel out of state for business but withdrew the motion before Glenn could rule on it.
The charge against West, aggravated criminal sexual abuse, could result in a prison sentence of three to seven years or up to four years of probation if he's convicted.
Contact Dave Fopay at (217) 238-6858. Follow him on Twitter: @FopayDave
Sign up for our Crime & Courts newsletter
Get the latest in local public safety news with this weekly email.