CHARLESTON -- A man who was arrested for methamphetamine distribution at a Mattoon motel last year pleaded guilty to federal charges accusing him of trafficking the drug in another county.
Nathan G. Kirkley was scheduled for sentencing on Sept. 26 after pleading guilty to charges of conspiracy to distribute methamphetamine and possession with intent to deliver.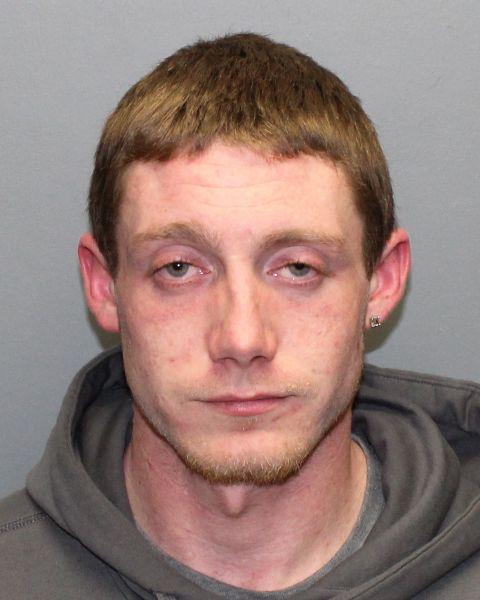 Kirkley, 25, of Gays, was indicted in the U.S. District Court Southern Illinois District on charges accusing him of distributing methamphetamine in Effingham County.
He also still faces state charges in Coles County in connection with his Jan. 14 arrest at Motel 6 on U.S. Route 45 south of Mattoon. Another Coles County charge accuses Kirkley of having the drug planned for sale in Charleston on April 6 of last year.
Though Kirkley's Coles County cases are still pending, state charges are often dismissed in favor of a federal prosecution when a suspect is charged with the same crimes in both jurisdictions.
According to documents in the federal case, the sentencing range for the conspiracy charge is 10 years to life in the Federal Bureau of Prisons while the possession charge has a sentencing range of five-40 years.
Records in the case say Kirkley purchased methamphetamine with plans for distribution in Effingham County between June 2017 and October.
You have free articles remaining.
Keep reading for FREE!
Enjoy more articles by signing up or logging in. No credit card required.
The drug was also found in his vehicle when he was stopped for speeding, also in Effingham County, on July 2, the records say.
A woman was also arrested at the Mattoon motel at the same time as Kirkley and was also charged in Coles County.
Stephanie J. Schiefelbein, 28, of Charleston pleaded guilty in April to a charge of possession of methamphetamine with intent to deliver and was sentenced to six years in prison.
Officers with the East Central Illinois Task Force drug investigation apprehended the suspects on Jan. 14 because they were the subjects of a drug investigation, according to case records.
After Kirkley was taken into custody on a federal warrant, task force agents accompanied Schiefelbein to the motel, where she consented to a search of the room, the records say.
They say the search led to the discovery of a total of about 1 1/2 ounces of methamphetamine, which was divided into a variety of containers.
In Kirkley's earlier Coles County case, records say about three ounces of methamphetamine, marijuana and a large amount of cash were found in the vehicle he was driving following a traffic stop in Charleston.