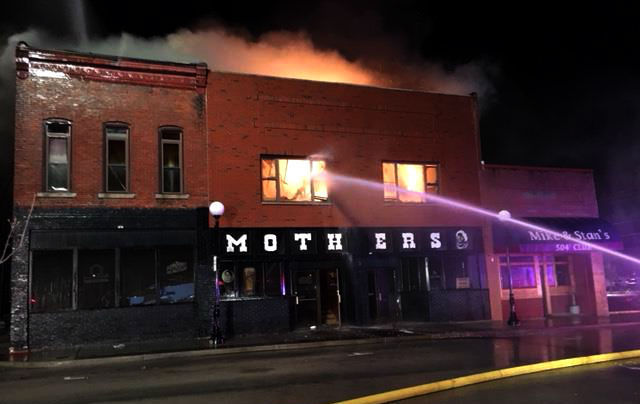 CHARLESTON -- It was "not just a local bar that was destroyed" when Brian T. Griffin set fire to the Mother's tavern building in Charleston last year, a judge said of the crime Tuesday.
Describing what Griffin did as a "senseless, malicious and mean-spirited act," Coles County Circuit Judge James Glenn sentenced him to 24 years in prison.
Evidence indicated that Griffin set the fire in the early hours of Feb. 16, 2018, to target Luther Holden, a resident of one of the apartments above the tavern in the building at 506 Monroe Ave.
Noting the "sheer terror, horror and panic" in Holden's voice heard in a recording of his call to 911, Glenn said he and other apartment tenants "could very well have lost their lives."
Griffin, 30, of Charleston pleaded guilty in February to an aggravated arson charge. On Tuesday, he also agreed to pay restitution to emergency response agencies, insurance companies and an apartment tenant.
The conviction required a prison sentence of six to 30 years. Glenn said Griffin's "moderate" criminal record meant the maximum sentence, which Assistant State's Attorney Tom Bucher recommended, wasn't justified.
But the judge also said he didn't agree with defense attorney Sean Britton's contentions that a mental condition and other factors affected Griffin's behavior and rejected Britton's 12-year recommendation.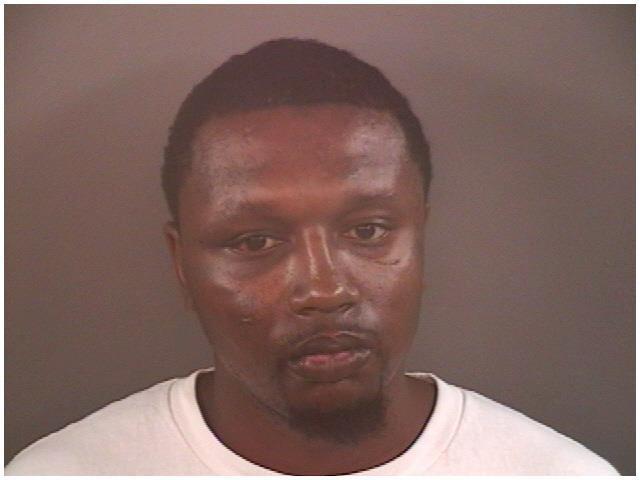 Prosecution evidence Tuesday included a security system video from the Huck's store at 501 Madison Ave., Charleston, a little more than a block from Mother's.
It showed Griffin buying a gas can and then gasoline there before walking off in the direction of the tavern. Video from that location showed him then walking into the building's entrance to the apartments carrying the gas can.
The video then showed people leaving the building as fire crews arrived. Bucher next played the 911 call recording in which hysterical screaming could be heard.
The caller, identified as Holden, first said the hallway was on fire and "we can't get out." He then said "we're on the roof" but added he was afraid of heights and "I don't know what the (expletive) to do."
Also, Charleston Fire Chief Steve Bennett testified that city fire crews, with help from other agencies, were able to make sure the nine people living in the building got outside.
He described the fire as one of the largest he's experienced and said there were concerns "that it could have run the entire block of the (courthouse) square."
The investigation of the scene discovered that a flammable liquid, likely gasoline, was used to start the fire, Bennett also said.
Charleston police Detective Tony West testified that Griffin became a suspect when police learned about a dispute in which he was involved with Holden.
Holden later told police Griffin sent him a phone message with a threat to kill him, West said. Griffin had recently moved out of an apartment in the building, the detective said.
Holden was the named victim in an attempted murder charge the prosecution agreed to dismiss when Griffin pleaded guilty to the arson charge.
Had Griffin been convicted of both offenses, it wouldn't have changed the possible sentence he faced.
Witnesses Britton called Tuesday included Griffin's brother, Vernon Griffin, who said Griffin told him "if he could go back in time, he would." He also spoke of changes since the fire that "it's almost like I've got my brother back."
In a statement to Glenn, Griffin said he wanted to "openly apologize for my careless and cruel actions."
"I truly welcome the court's decision and I'm ready to pay my debt to society," he said.
In recommending the maximum sentence, Bucher argued that Griffin's crime "doesn't get any bigger, other than murder."
"You heard the panic and fear in the voices in those 911 calls," he said. "They were close to dying up on that roof."
Britton replied by agreeing that Griffin's actions were "horrific," but said he was ready to be held accountable.
"It was the result of colossally stupid acts and the first person who'd tell you that is Brian Griffin," he said. "I think, without question, this will not happen again."
Glenn's response was to say it "perhaps won't be another arson" but he "can't say" he believed Griffin would never commit another crime.
The restitution totaled nearly $59,000 and Glenn, while saying he had doubts about Griffin's ability to pay, said it was appropriate.
There was a "great loss" to Brandon Bell, who owned the building, as well as the neighboring Mike & Stan's 504 Club tavern and the tenants, the judge said.
After the hearing, Britton said he'd have to talk with Griffin before deciding whether to file a motion seeking a reduction in the sentence.
The arson offense requires Griffin to serve at least 85 percent of his sentence before parole eligibility, though he did receive credit for his nearly year in jail since his arrest.
VIEW IMAGES AND A VIDEO OF THE MOTHER'S BAR FIRE
Contact Dave Fopay at (217) 238-6858. Follow him on Twitter: @FopayDave
Sign up for our Crime & Courts newsletter
Get the latest in local public safety news with this weekly email.