MATTOON — More than 200 volunteers are scheduled to go door to door Saturday morning at homes throughout Mattoon to seek donations of peanut butter, canned tuna and other nonperishable food.
These volunteers will be taking part in the Mattoon Rotary Club's 27th annual food drive to help stock the Mattoon Community Food Center and Salvation Army pantries during the holiday season.
Organizer Gary Swearingen said the drive will encompass 15 routes in town, including the Marksborough and Sugar Creek subdivisions, starting at 9 a.m. He said residents are being asked to leave bags or boxes of food outside their front doors during the drive.
Swearingen said the volunteers will collect the donated items and knock on the door, or ring the doorbell, of households that do not have food sitting outside to remind them about the drive. The volunteers will accept food and monetary donations.
"If they leave their food on on the front porch, it helps the drive go quicker and more efficiently," Swearingen said.
The drive typically collects about 20,000 pounds of nonperishable goods and $8,000 to $10,000 in monetary donations.
Swearingen said the 2019 drive already has received donations of $15,000 from Wells Fargo Advisors and $1,000 each from Walmart, Meadowview Golf Course and a private donation that will go toward the $20,000 goal.
"This will be a large funding year. I am really excited about the drive having that much cash to give to the food banks this year. It well help them for sure," Swearingen said. The pantries use the monetary donations to purchase bulk food at discounted prices.
Alexis Black, case manager with the Salvation Army's Pathway of Hope program, said the pantry serves 300-400 community members per month.
Black said the Salvation Army regularly depletes its stock of food items which are given to those in the community who are in need. She said Rotary's food drive will help the pantry resupply.
Barb Hess, a longtime volunteer at the Salvation Army's pantry, said they really appreciate Rotary, postal workers, Girl Scouts and other local groups that hold food drives.
"It's really important to us," Hess said.
Volunteers for Rotary's drive are asked to gather at 8 a.m. Saturday at First Presbyterian Church, 10 Charleston Ave. East, to get their route assignments.
Swearingen said volunteers can join the drive individually or as part of businesses, churches, service clubs or other organizations. He said Conagra/Lender's Bagels and St. John's Lutheran Church are new additions to this year's roster of organizations.
"We would always love to have more volunteers show up that day to help out," Swearingen said.
Volunteers also are needed to help sort food at the Mattoon Community Food Center and Salvation Army on Saturday, and to help these charities throughout the year. More information is available by calling the food center at (217) 258-8321 and the Salvation Army at (217) 234-3915.
Christmas news: Shop early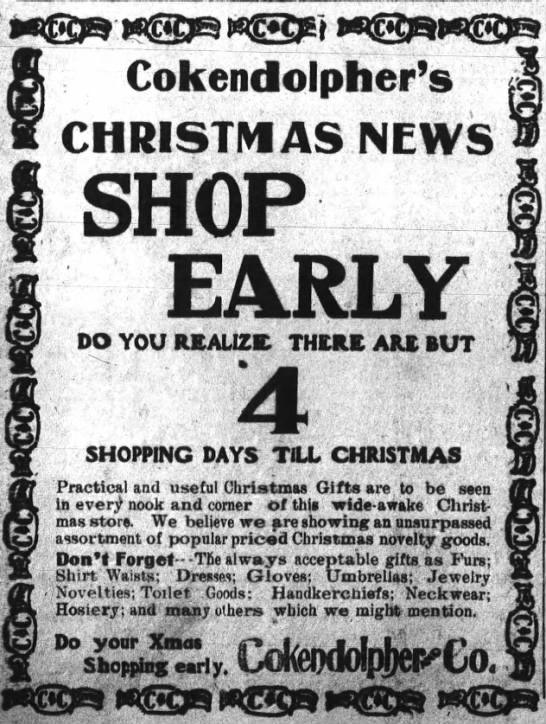 Christmas Shopping News

Get on Santa's list now!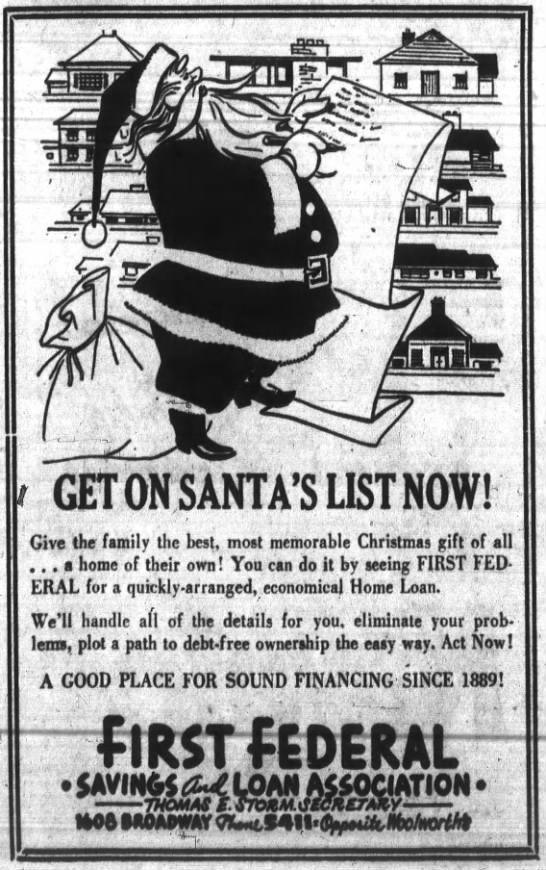 Take a tip from me!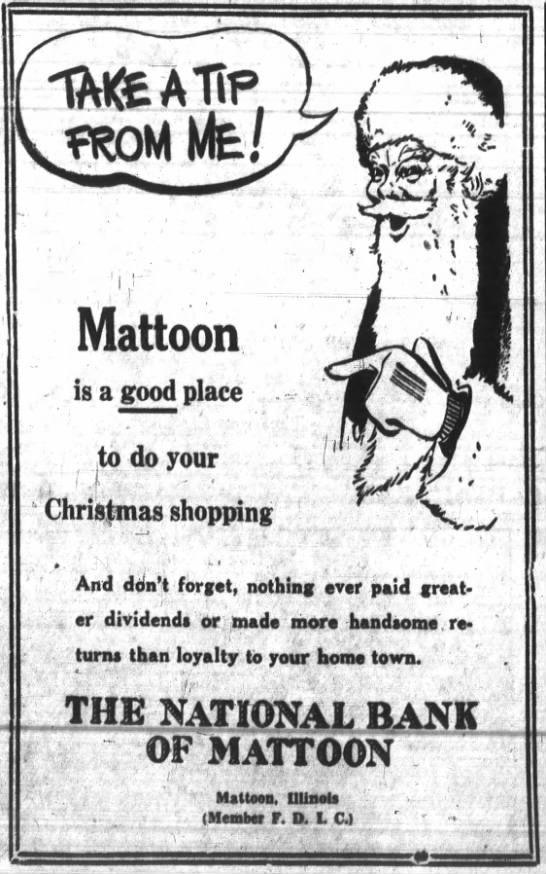 Merry Christmas - Parish's Quality Cleaners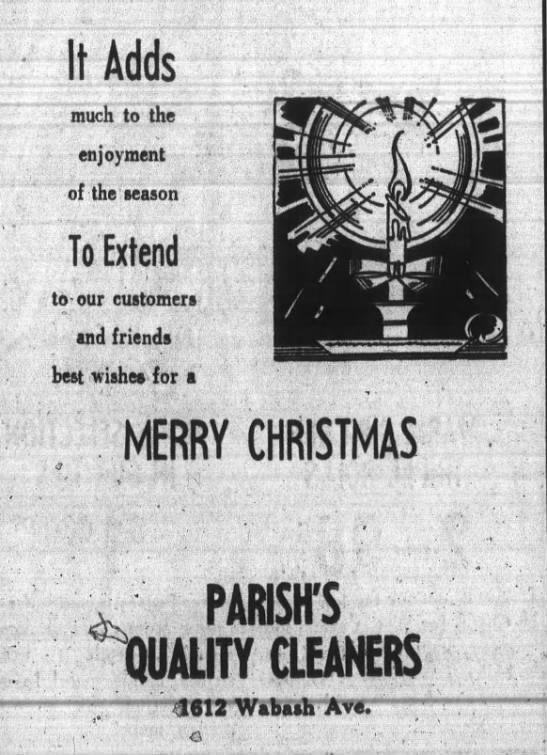 Santa need help?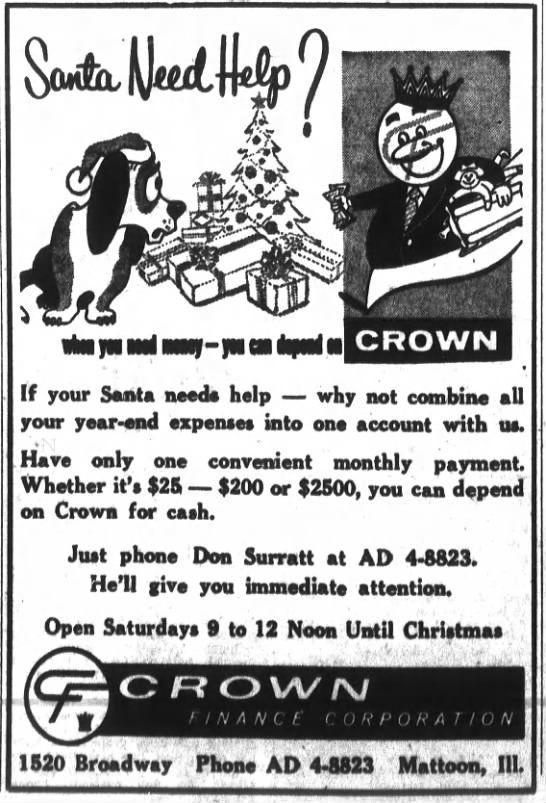 Pick-a-Present
Tucker's Tree Farm: A family tradition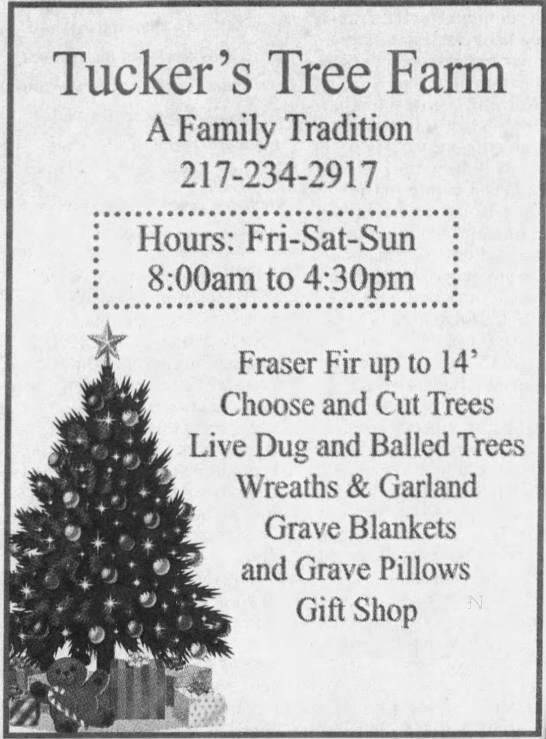 Look here if you can't think of anything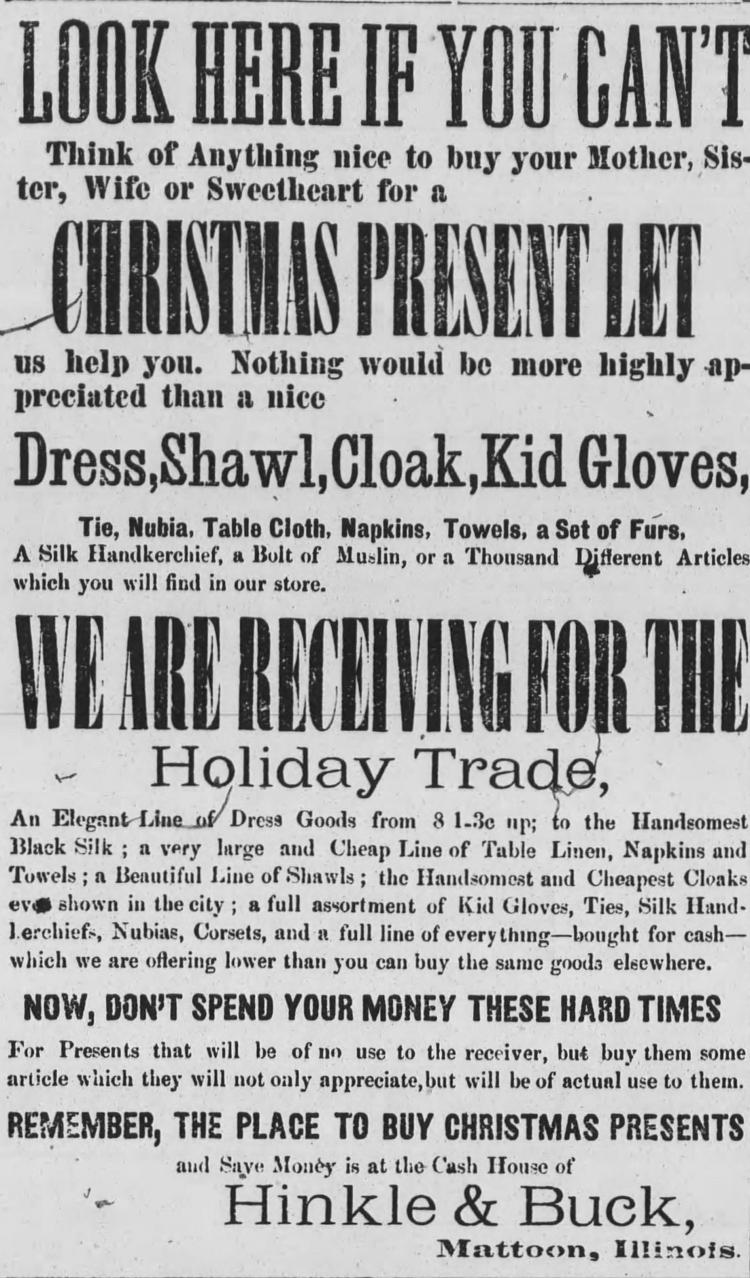 Hanna's Bookstore is loaded with a grand display of holiday goods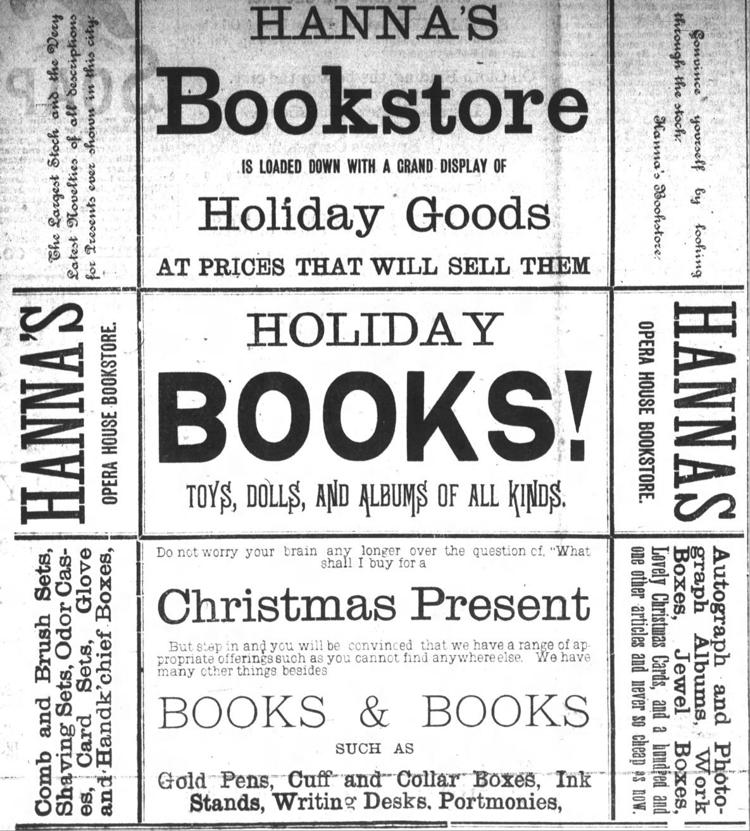 Buy your Christmas sweetmeats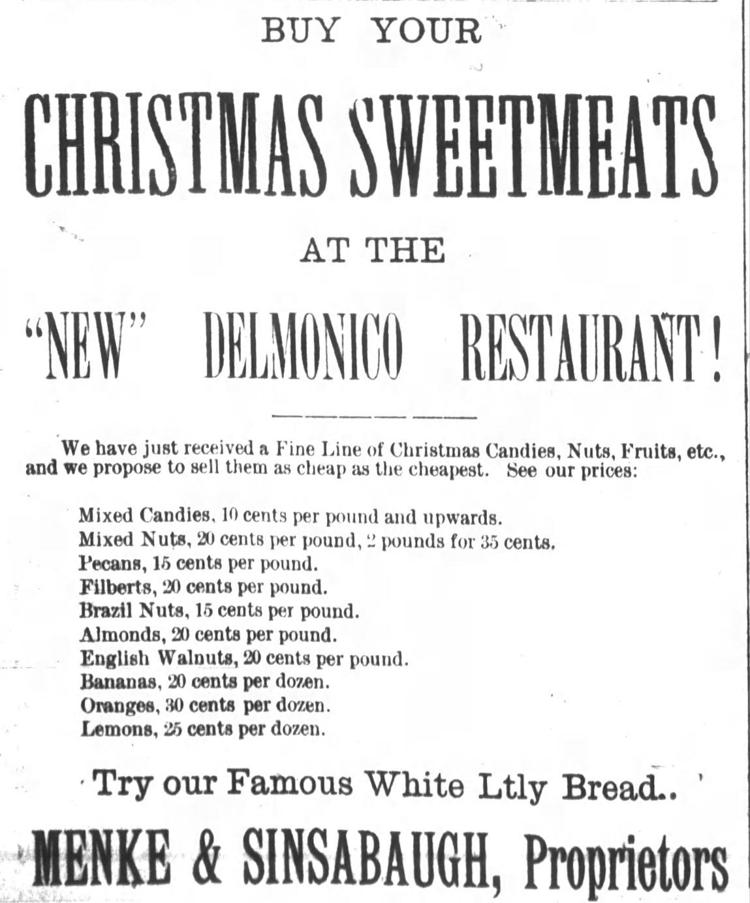 Stylish furniture: Than which there is nothing better for a suitable Christmas present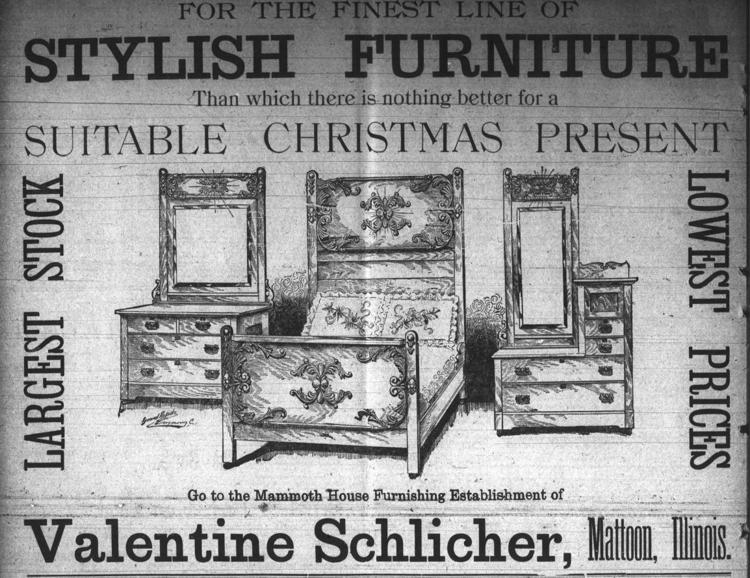 Nothing more useful for a Christmas present than a nice clock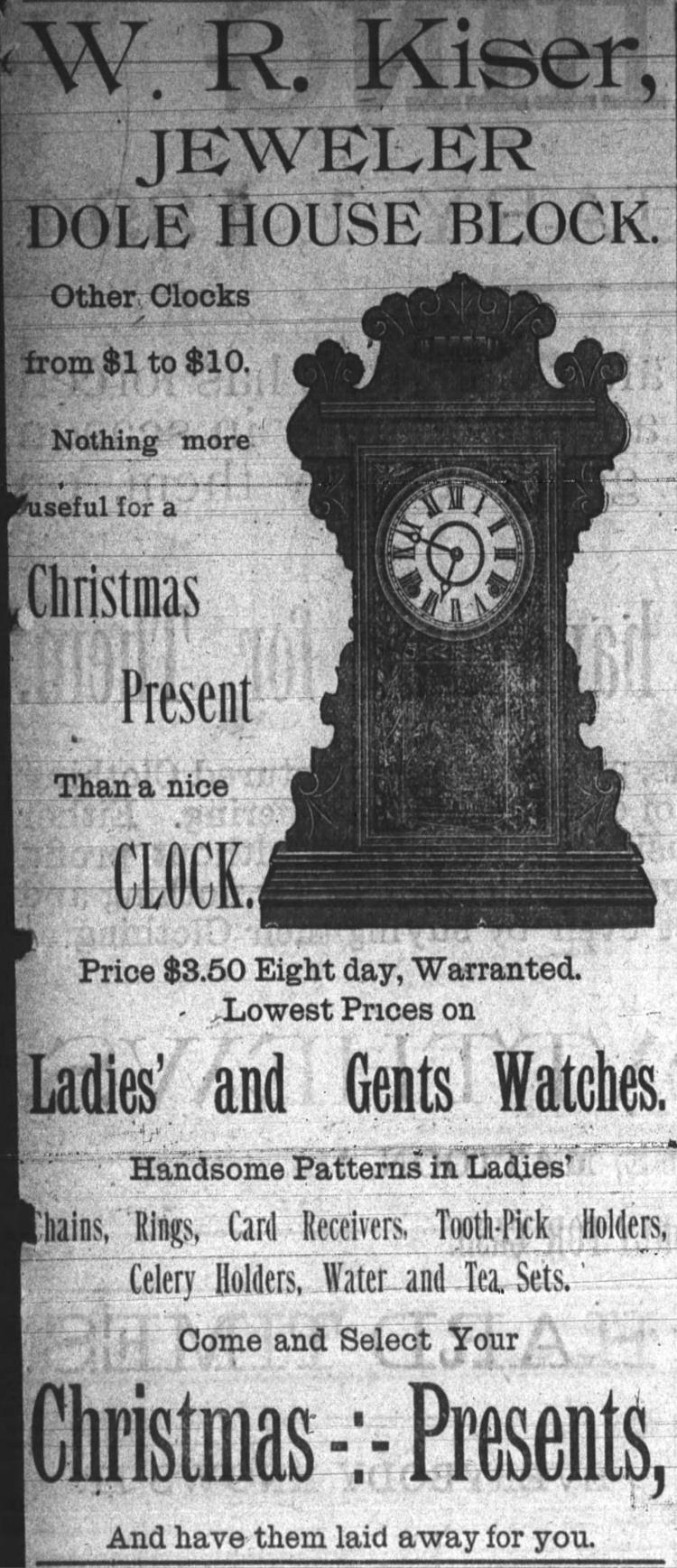 The big four wishes you a merry Christmas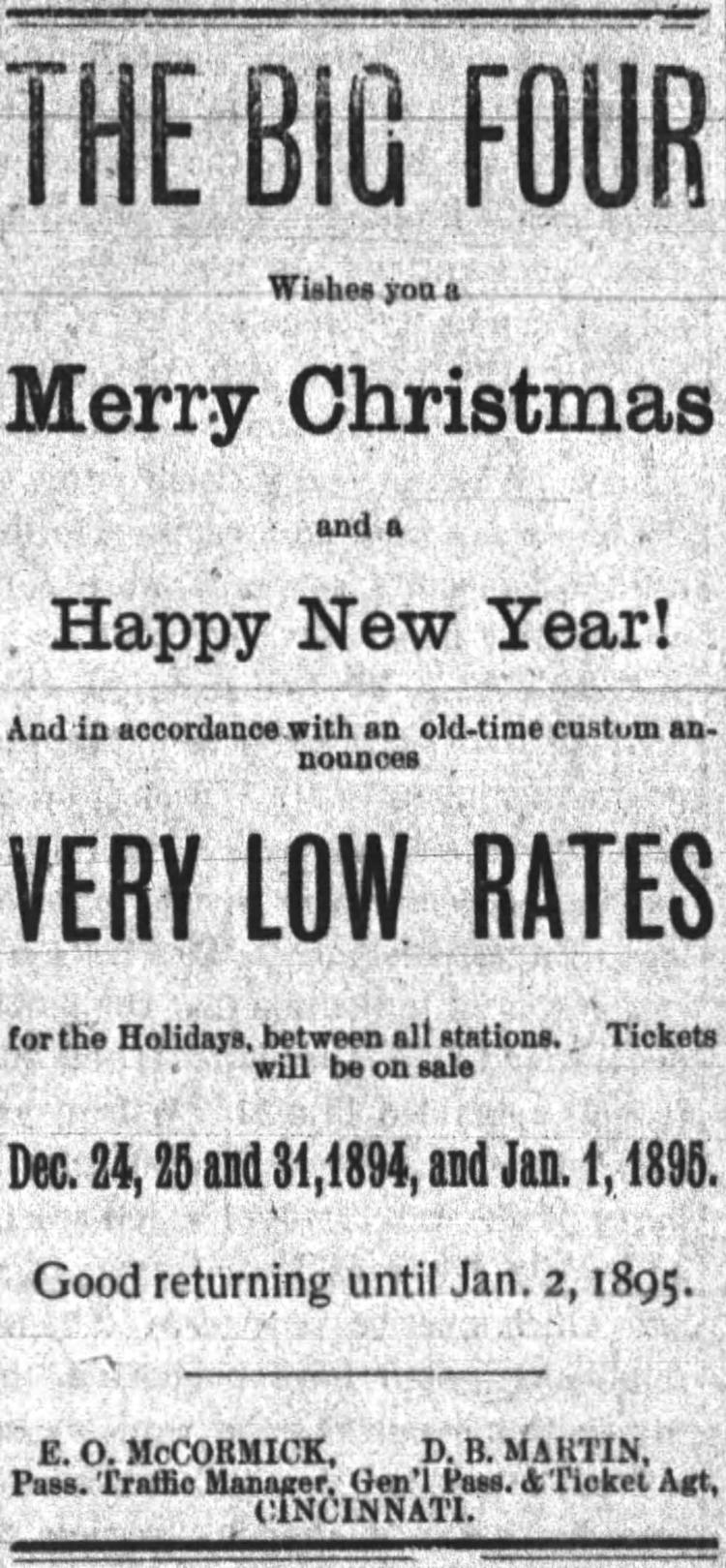 Suitable and sensible Christmas presents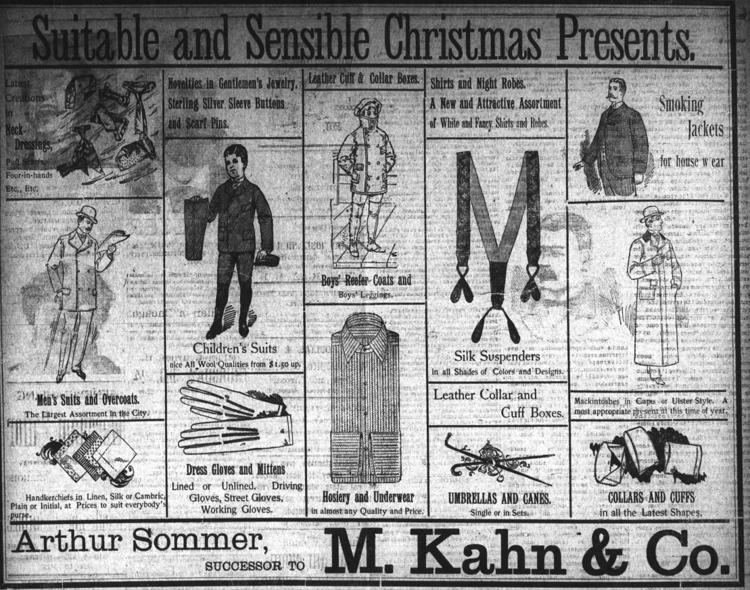 Dr Powell's Christmas Teeth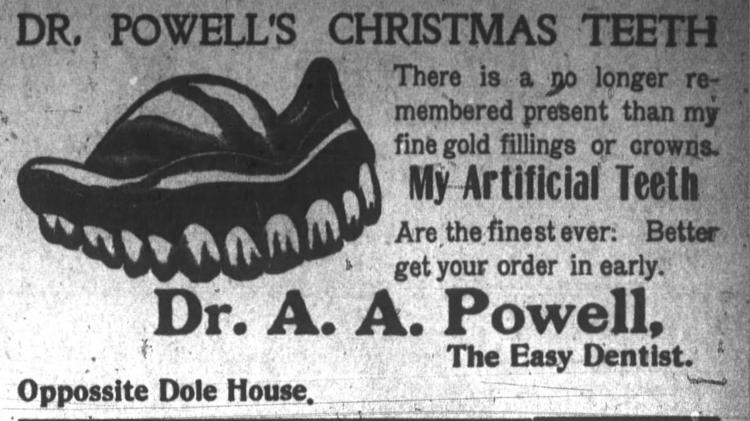 S.G. Auer Fine Shoes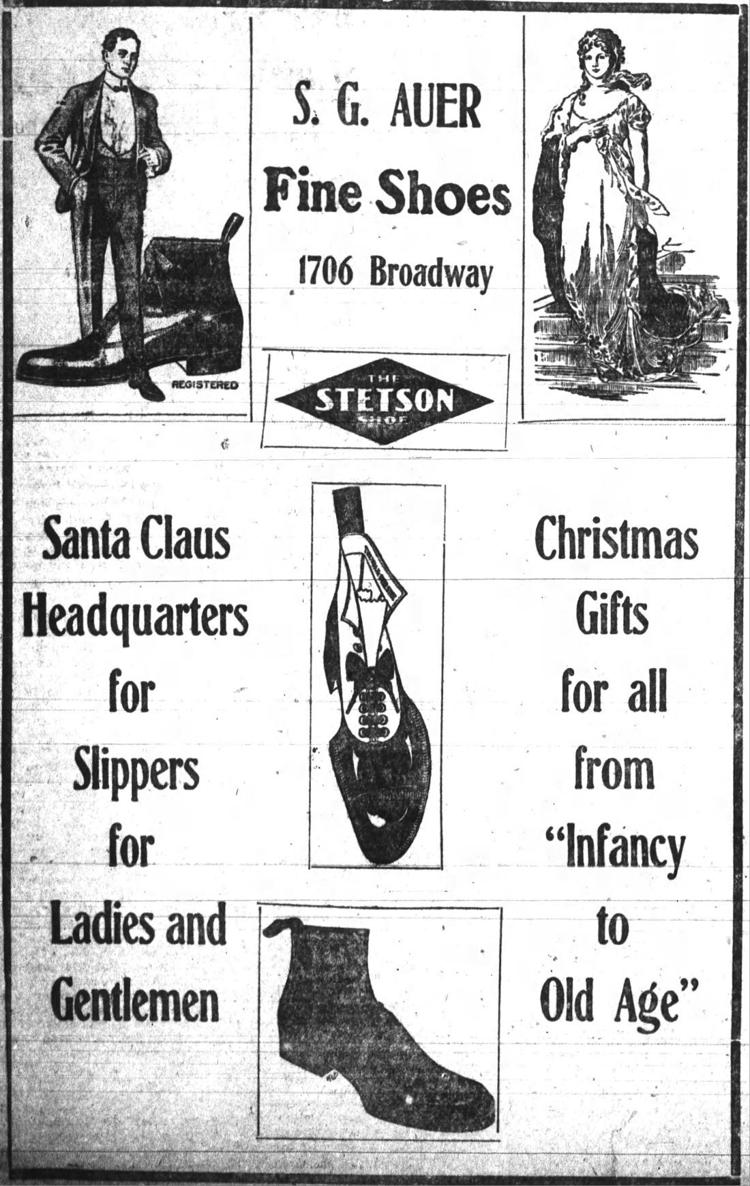 Here is a good Christmas idea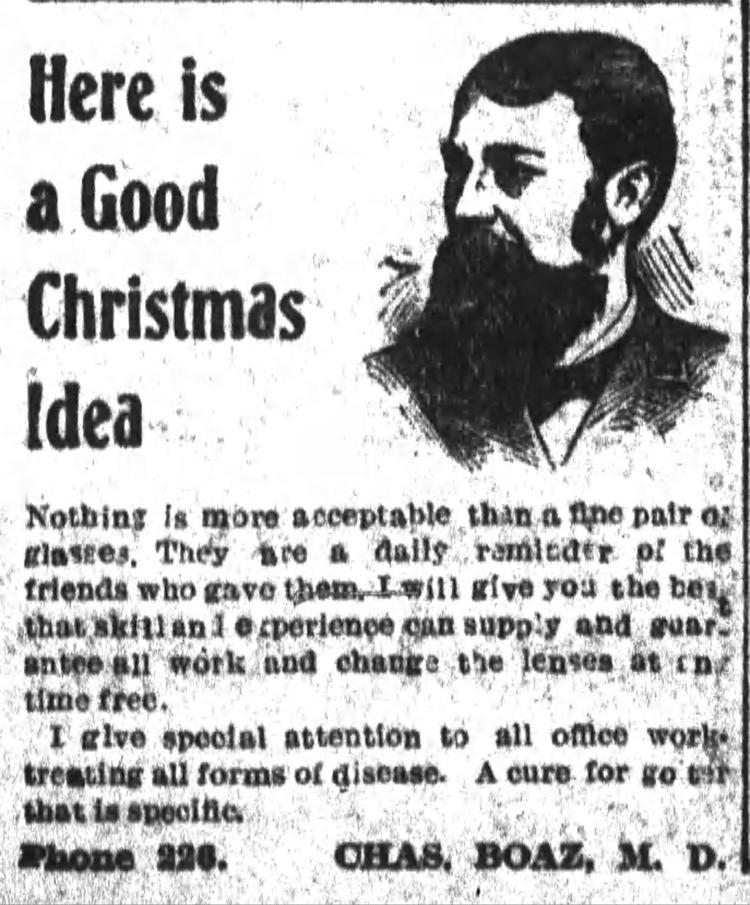 Thompson Bros. Santa Claus Headquarters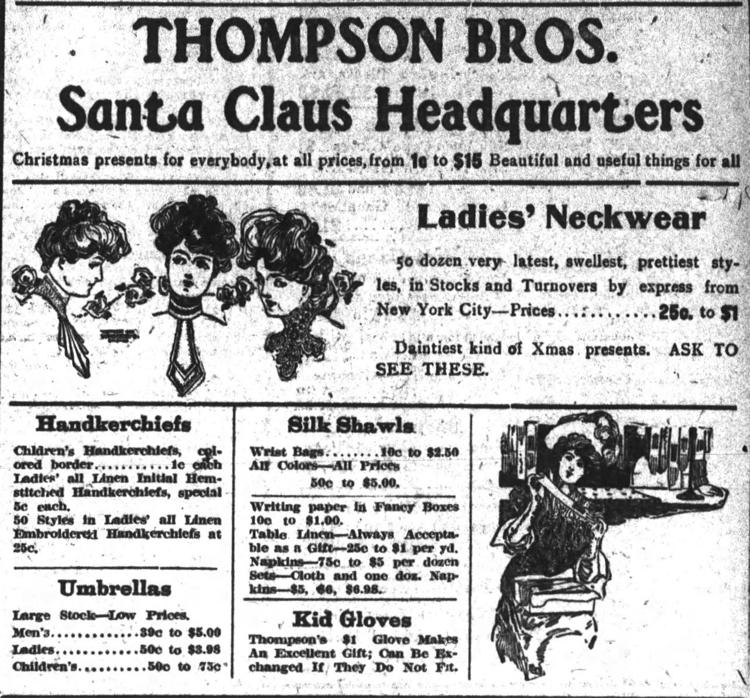 Christmas Slipper Suggestions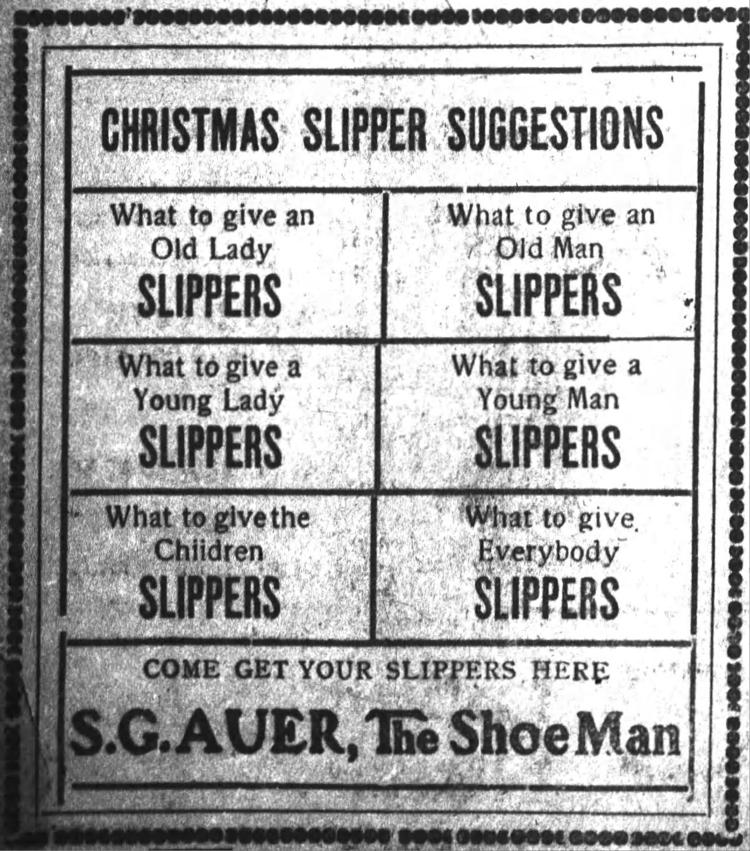 Contact Stroud at (217) 238-6861. Follow him on Twitter: @TheRobStroud
Get local news delivered to your inbox!
Subscribe to our Daily Headlines newsletter.