CHARLESTON -- Eastern Illinois Athletics mourns the loss of former EIU football coach Bob Spoo who died early Monday morning in Rockford, according to an Eastern Illinois University press release.
Spoo was a fixture on the EIU football sidelines for 25 seasons from 1986-2011. He finished his coaching career as the EIU leader in career wins with 144. His 68 Ohio Valley Conference wins rank fourth all-time among conference head coaches. He was inducted into the Ohio Valley Conference Hall of Fame in 2012 and the Eastern Illinois Athletic Hall of Fame in 2015.
Spoo was the runner-up for the FCS Eddie Robinson Coach of the Year in 2000. He was named the conference coach of the year four times, earning the honor three times in the OVC and once in the Gateway Football Conference. He led his team to nine FCS playoff appearances which ranked seventh on the FCS all-time list. Spoo coached his teams to five conference championships and had 11 teams finish the season ranked in the top 25. He had seven players drafted and nine former EIU players appeared in an NFL game including former Dallas Cowboys quarterback Tony Romo and current San Francisco 49ers quarterback Jimmy Garoppolo.
As a prep coach in Chicago, he was named the National High School Coach of the Year in 1970 by the High School Coaches Association. Spoo was later an assistant coach in the Big Ten at Wisconsin and Purdue before taking over as head coach at Eastern Illinois. He played quarterback at Purdue graduating in 1960.
Information on services will be released when it becomes available.
Register for more free articles.
Stay logged in to skip the surveys.
This story will be updated.
---
From the archives: Remembering Bob Spoo
Bob Spoo confers with players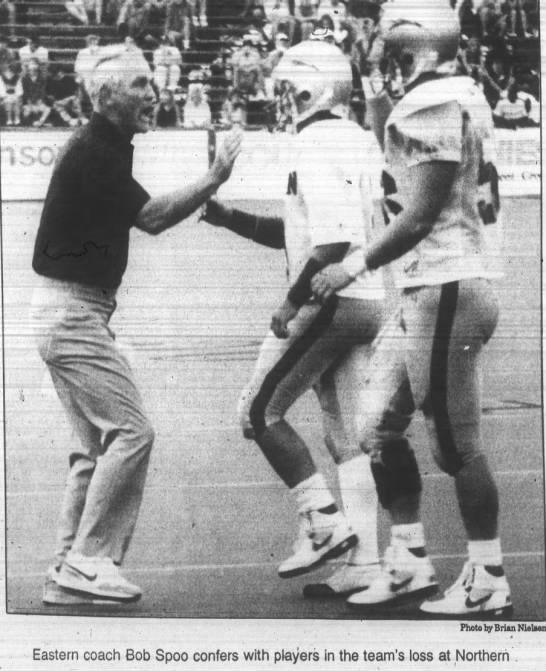 Joe Paterno and Bob Spoo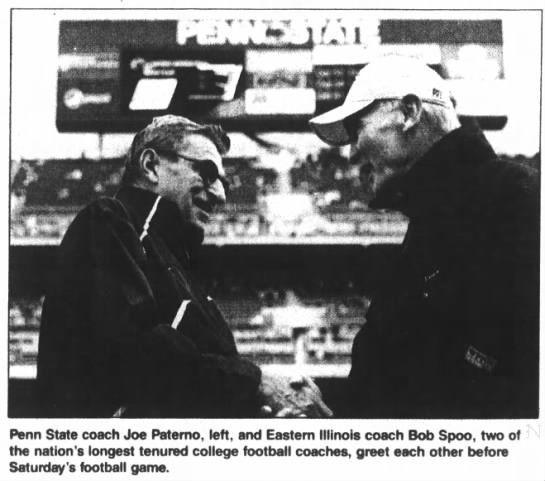 Bob Spoo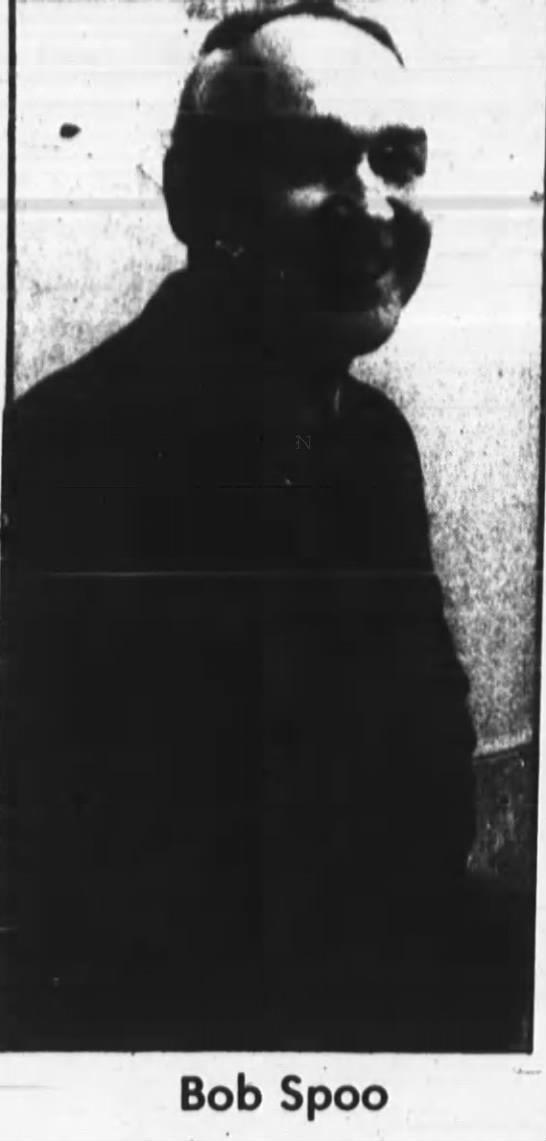 Bob Spoo has become a respected head coach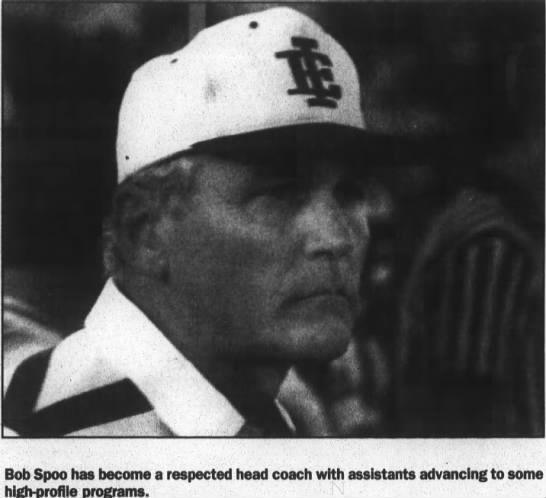 Spoo with offensive backs coach Dino Babers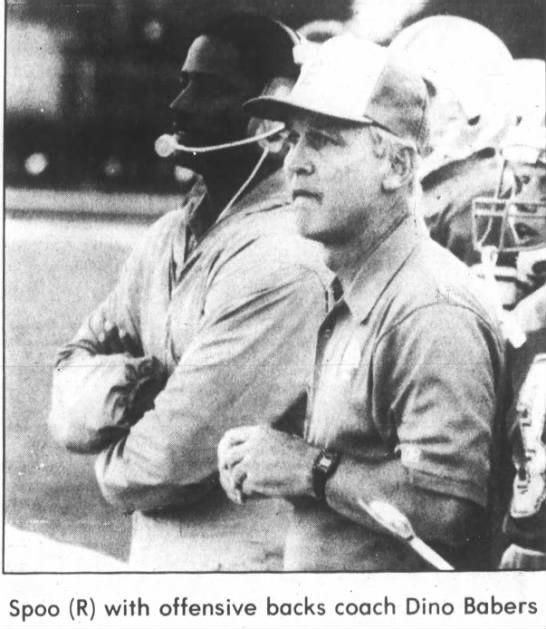 Bob Spoo watches practice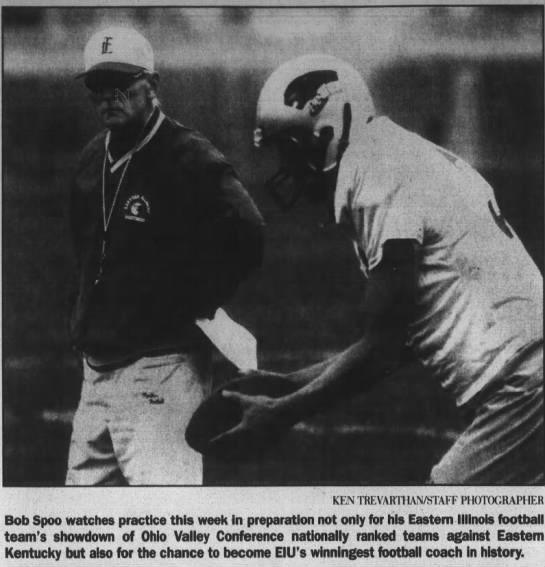 United team's title gets to Spoo

EIU Success begins in dorms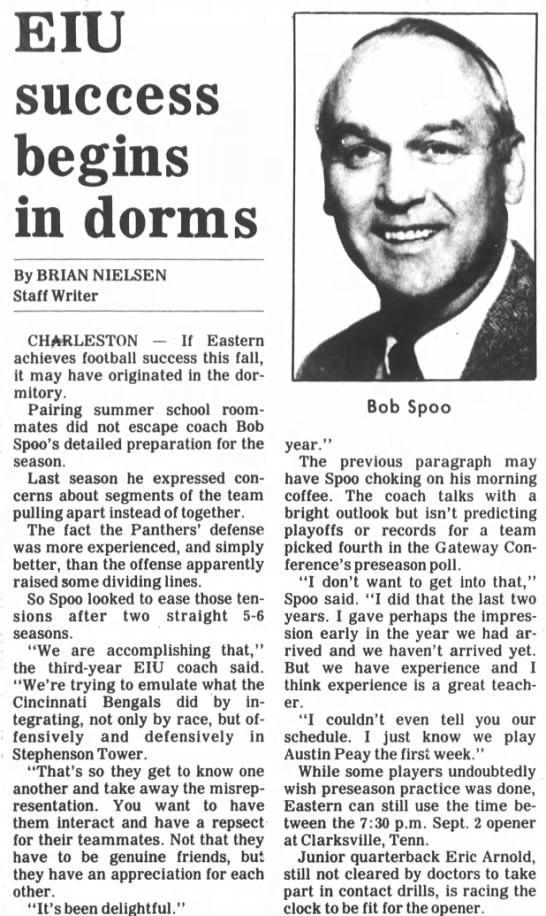 EIU coach Bob Spoo watches the Panthers practice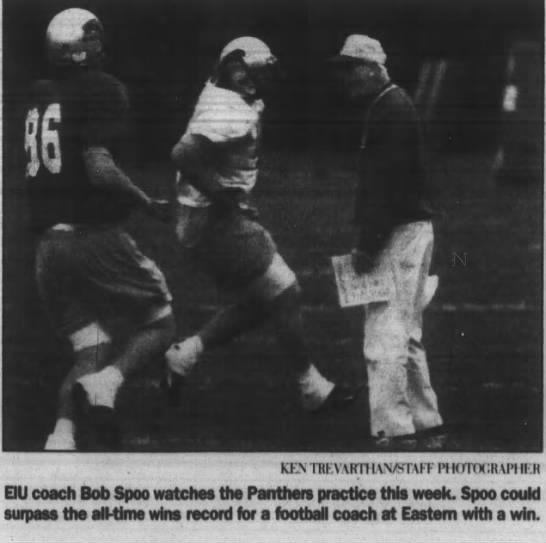 Panther coach Bob Spoo hospitalized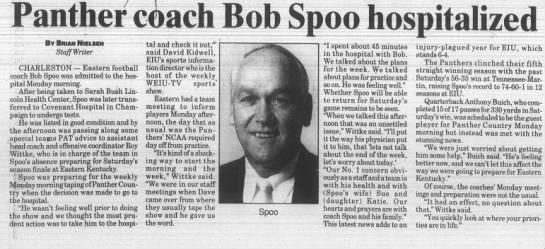 Eastern in must-win situation against ISU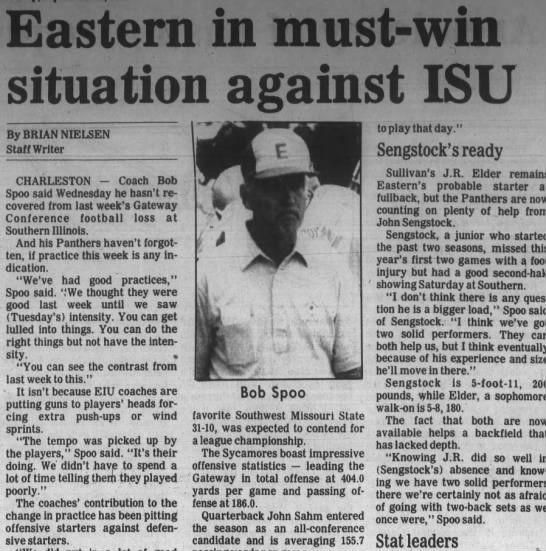 Bob Spoo with assistant coach Mark Hutson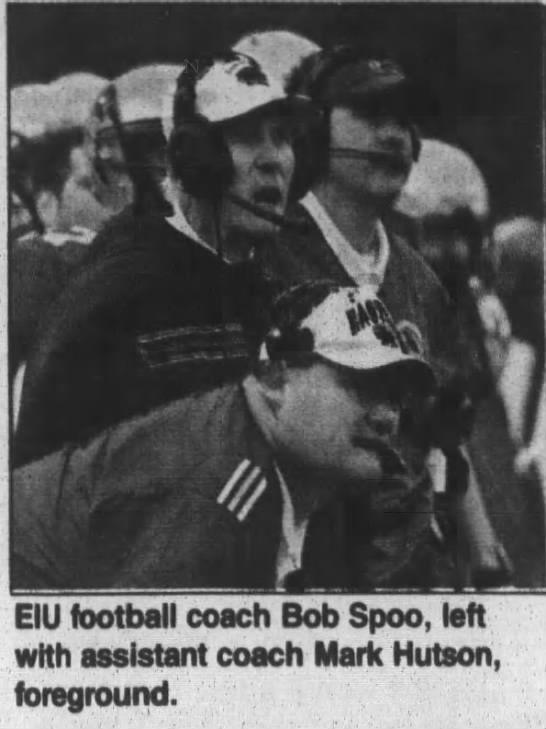 Bob Spoo with injured Tim Lance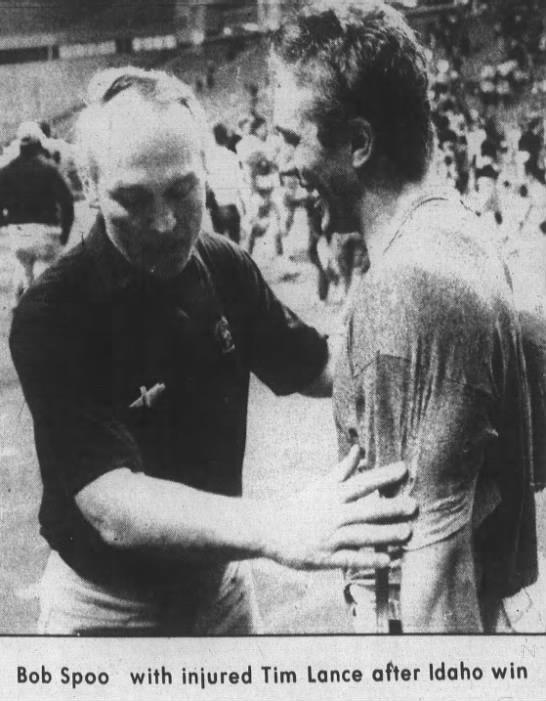 Former EIU head football coach Bob Spoo heads to the field to play