CHARLESTON -- It is not only those in the small business and manufacturing sectors that are nervous about adjusting to the minimum wage increases on the horizon in Illinois: Eastern Illinois University and Lake Land College officials are unsure about what this might mean for these institutions moving forward.
For Eastern, this will mean a $2 million increase in the expenses, said Paul McCann, vice president for Business Affairs at EIU. And officials including McCann are still trying to figure out where that money is coming from.
The $2 million add expense looming for EIU also does not take salary compression into account, McCann said. Salary compression is when the difference in pay regardless of experience, skills, level or seniority is slight. McCann said those with salaries above but close to that $15 threshold will also expect their pay to adjust accordingly.
Looking long term, Bryan Gleckler, vice president of business services for Lake Land College, said Lake Land also will need to ensure that the new labor contracts it negotiates are adjusted to ensure that newly hired employees make more than the eventual state minimum wage of $15 per hour.
At Lake Land, it is estimated that the minimum wage increase will raise the college's annual expenses by $30,000 during the next fiscal year, assuming the college maintains the same number of part-time staff positions, Gleckler said.
Lake Land typically employees approximately 110 part-time workers at a given time, Gleckler said. A total of 42 of these positions are designated for student workers, he said. These students work in the textbook store, the print shop, groundskeeping, and various offices on campus.
"We are not just sitting on money to cover all these costs," McCann said.
Personnel make up a large majority of the costs of the university, and roughly 35 percent of that pool are minimum wage workers, often student workers in the residence halls, dining, halls, and Booth Library, who have mixed feelings on the incoming increase themselves.
Emily Carson, a student worker at the Panther Pantry on campus, is expecting to graduate soon and to not be working in a minimum wage job at the time wages will be going up, but she is still nervous about what this might mean for the future. Carson is particularly concerned if this will lead to businesses' prices rising to make up for the additional personnel costs.
"I feel like it has been talked about for so long, and now that it is actually happening... It was something that I honestly did not think would happen," Carson said.
She believes a lot of people did not think about the impact this would have in the long run.
Jervonte Daniels, an off-campus student working in Booth Library, sees the increase as "a blessing" for those with a job. He said it is rough, especially as a student, attempting to live making $8.25 an hour.
However, he believes the increase will not make it easier for those looking to get a job.
"I feel like businesses will be like, 'Well, since the minimum wage went up, we have to pay you guys more and hire less,'" he said.
Register for more free articles.
Stay logged in to skip the surveys.
That might be a reality for the university, according to McCann, speaking specifically of the work-study program paid out from the federal government. Either fewer students work through this program or they are paid less.
McCann said employing fewer people is not in the cards at this time, but "at some point, we've got to come up with the money to cover the increase in costs."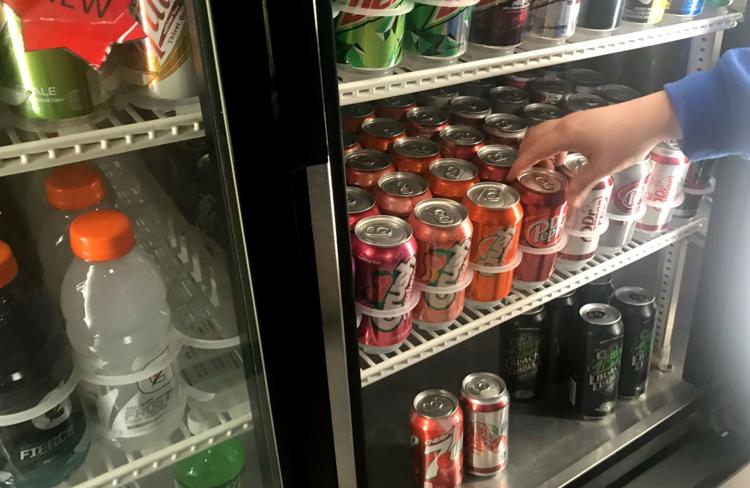 Gleckler said the new state law also will affect businesses and agricultural organizations that employ Lake Land students as interns at minimum wage.
"It might limit internship opportunities for students, and that is a big concern for Lake Land," Gleckler said.
He noted the new minimum wage will be established gradually, which will be more financially palatable for Lake Land. Still, he said the college will need to re-evaluate how it uses part-time positions in the coming years.
"We are going to have to figure out the most efficient way to deliver those necessary work functions," Gleckler said.
For example, Gleckler said $15 per hour for a part-time worker at peak times in the textbook store obviously will be much more costly than the current $8.25.
Despite the incremental changes, the Eastern vice president stressed the impact will be immediate on Jan. 1, 2020.
"As soon as it moves from an $8.25 to $9.25, I have got to find money to cover the cost of the increase," McCann said.
"It is either going to come from student fee increases, student tuition increases or from the state."
McCann said raising the tuition to a rate that would sustain this increase would make it even more challenging to be competitive with out-of-state institutions. In recent years, state borders have become more of a blurred line for out-of-state university recruiters.
And without support from the state or other sources, it is estimated the tuition would need to increase 18 percent in the next few years to make up for the $15 an hour requirement, McCann said.
---
Salaries: Top paid staff at Eastern Illinois University