CHARLESTON -- Students at Eastern Illinois University are looking to create a garden on campus and, in addition to their trips to the store for purchases, they will be heading to the local wastewater treatment plant.
Environmental sustainability students are in the beginning stages of creating a sustainability garden where compost, made up of mulch and food waste from the dining halls on campus, will be used as fertilizer.
For a little more than a year, students have been collecting food waste from the dining centers and sending it to the Charleston Wastewater Treatment Plant to add to a compost pile, said Grace Wilken, leader on the compost project.
"We just wanted us to stop throwing food in the landfill," Wilken, a grad student at EIU, said. "Especially here, our landfill close by is filled."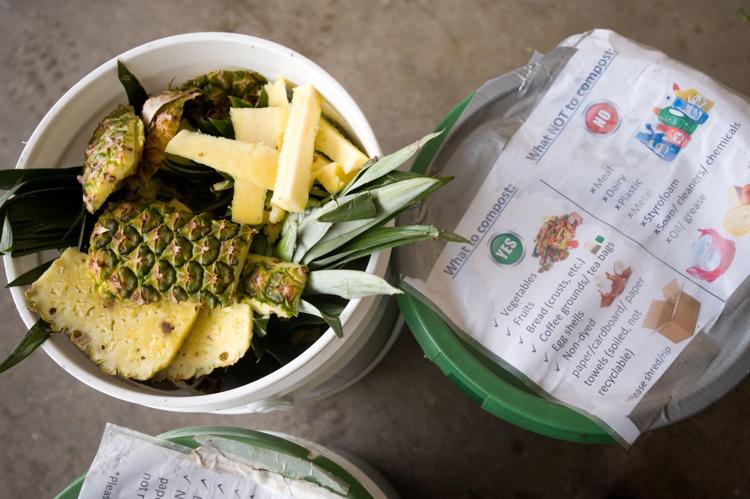 Weekly, students are picking up 100 gallon of "pre-consumer" food waste from the dining halls that would otherwise go to a landfill, Wilken said. The landfill on Illinois Route 316 has been closed for a number of years and trash has been diverted out of town since.
Starting next year, Eastern students will be using that compost toward enriching the soil for their soon-to-be garden.
The garden project spawned from an environmental sustainability course at EIU. Brittany Banks, a student involved in the project, stressed the project will reach beyond a grade, though.
"It is actually something that we can do to help our community get the information out there so more people know about sustainability," Banks said. "The stuff we do in our everyday lives -- it impacts the environment around us. So, we want to lessen that impact."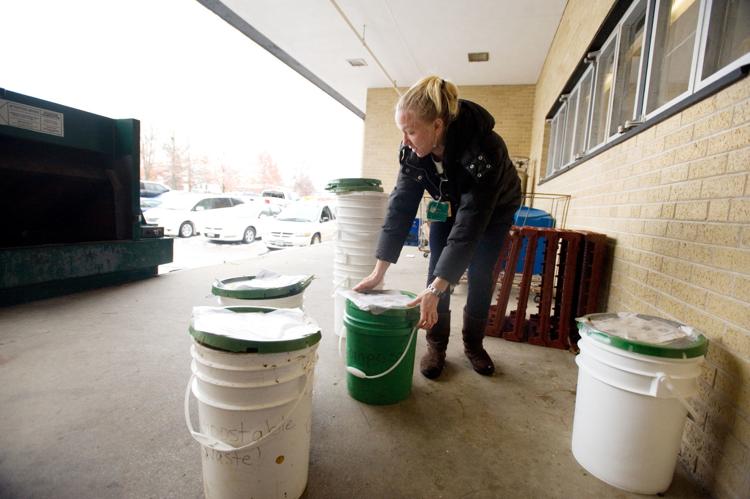 Broken up into groups, students have been hustling to get funding off the ground and ensure the project is supported.
Register for more free articles.
Stay logged in to skip the surveys.
Eastern students have partnered with community leaders in the past to get gardens started, but those projects sputtered out early in the process. Dakota Radford, the sustainability garden coordinator, said this project will be a more permanent fixture, this time on EIU's campus.
"Since this is tied directly to the (academic departments in life sciences) and that we have -- faculty support, that this will be carried into the long-term," Radford said. "I think the amount of partnership that is going into this really strengthens it as well."
The garden will be located near the Renewable Energy Center off of 18th Street. It will be approximately 25 feet by 22 feet and will include four beds and grow to produce specifically vegetables that will then be used by the Klehm Hall Cafe, a student-run restaurant, Radford explained.
The project is still in its early stages. The students involved are currently seeking funding for the materials and equipment needed to start the garden, Isabella Lopez, a student involved in the project, said. With a goal of $2,100, they have been using GoFundMe and Seed Money for their fundraising efforts. They are also seeing funding through grants to get the garden built, Lopez said.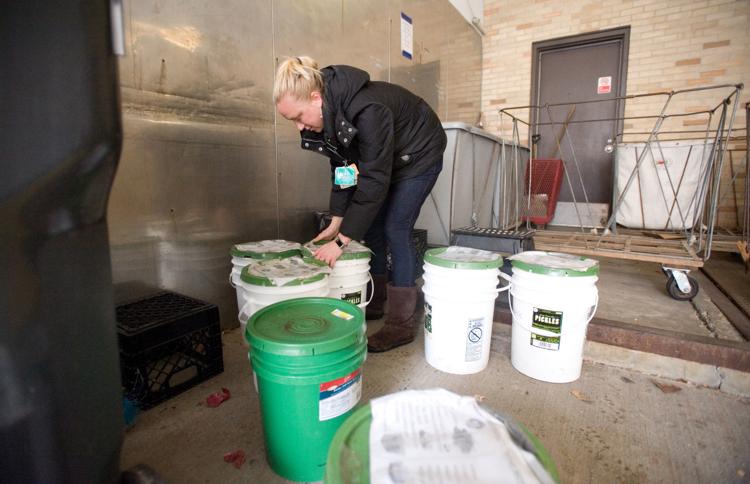 They are scheduled to construct the garden in the spring and plant in the fall.
"We have our schedule based off of what we can do in the fall," said Baylee Miller, a student involved in the project.
Future plans for the garden include bringing in community members, notably high school students, to help maintain it. Already, students in the environment class have introduced high schoolers to composting and the project through experiments like their most recent effort for Bio on the Road, an EIU program with the local high school, Lopez said. During this program, EIU students showed what plants look like with and without compost fertilized soil.
Long-term, Radford said the garden could become a much larger operation like that at the University of Illinois, which has a similar garden/farm program.
The garden will not be the last project to come out of the environmental course, Shannon Miller said. Miller explained that other environmental sustainability projects are expected in the future.
EIU students have been taking part in more sustainability efforts notably in the past two years. Earthwise, a student-based group on campus, has also been assisting in conservation and sustainability efforts, notably at Lake Charleston with a butterfly habitat.