Illinois students from kindergarten through high school can enter their artwork in a contest sponsored by the Abraham Lincoln Presidential Lib…
The meeting of the university's Naming Committee is scheduled for 8:30 a.m. and will be conducted remotely to address precautions in place bec…
Lake Land College has increased its YouTube channel content and expanded other online recruiting and admissions services during the COVID-19 pandemic.
Douglas Hall and its neighboring Lincoln Hall were named in commemoration of the debates between Douglas and Abraham Lincoln during the 1858 U…
Harjo, a member of the Mvskoke/Creek, will read from "An American Sunrise" and participate in a moderated Q+A discussion.
The subcommittee of the EIU Naming Committee is set to meet at 1:30 p.m. with discussion of how to get the input as the only item on the agenda.
Lake Land College's Effingham Regional Career Academy will include Cumberland, Neoga and Stewardson-Strasburg high schools, among others.
CMEC will be awarding six $500 Scholarships in 2021 to assist members or dependents with their college education.
Helping to ensure that more Illinois students have the funds to follow a path to education after high school has become increasingly difficult…
The Effingham Regional Career Academy will include Cumberland, Neoga, Stewardson-Strasburg and other area high schools.
The top spellers from Charleston, Mattoon and Oakland will compete on Jan. 27 in a COVID-19 modified Coles County spelling bee.
Miss Humblebee's Academy is designed for children ages 3 to 6 and uses cartoon characters to guide children through hundreds of lessons spanni…
The Foundation has awarded more than $5 million in scholarships, with more than $500,000 in scholarships going to more than 440 students this …
This award is given annually for excellence in providing assistance to library users as they seek and use information.
Award selection is based on academic achievement and leadership.
The Mattoon School District will begin spring semester classes Tuesday with its childcare programs being held at schools instead of at the off…
Lynch is a Lake Land College graduate who transferred to Eastern Illinois University to earn a bachelor's degree in elementary education.
How much do Coles County-area superintendents earn, and how do their salaries compare? Take a look here.
Dana Matheny-Wetzel and her daughter, Amanda Matheny, will be among the graduates celebrated by Lake Land's Winter Virtual Commencement Ceremony.
A robotics operator microcertficate, to be offered in January, is the latest work ready program added by Heartland Community College.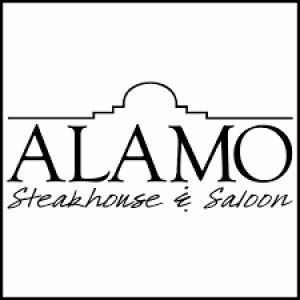 Alamo Steak House & Saloon
Children's museums in Illinois and Indiana will join forces to offer a free online version of the traditional Happy Noon Year dance party and …
Lake Land College received $20,000 which will be distributed to 12 students.
"These grants are a great way for libraries to encourage reading and get more people to utilize their local library."
Accelerators targets and recruits career changers with bachelor's degrees and college seniors not enrolled in teacher preparation programs.
In response to pandemic restrictions, the Tarble initiated a suite of programming options to help bring art to the people.
Riddle Elementary School recently sponsored a food drive and collected 1,386 cans.
Both nominees were each given $3,000.00 checks and will receive a memorial plaque at a later date.