Eastern Illinois University students can ask for class grades of "credit" or "no credit" for the current semester, a move a university officia…
Public K-12 schools statewide were instructed to begin remote learning days Tuesday until in-person instruction can resume, and standardized t…
Lakeview College of Nursing recently held a ceremony to recognize students who achieved the transition into clinical practice within their bac…
Gov. J.B. Pritzker said Monday that he simply does not know when schools will reopen or how long his stay-at-home order will remain in effect.
Several Student Life organizations at Lake Land College have announced opportunities for virtual engagement throughout Spring 2020.
State Superintendent of Education Dr. Carmen I. Ayala declared that Remote Learning Days will begin for schools statewide on Tuesday, March 31…
College students who haven't returned because of coronavirus restrictions are a point of concern for those trying to ensure an accurate U.S. C…
As Lake Land College moves forward in a virtual environment, 2020 Summer and Fall registration opened March 25 as planned.
A Friday executive order from Gov. J.B. Pritzker gives Illinois school districts more flexibility in quickly responding to the coronavirus pan…
Sarah Bush Lincoln Health Center will be able to use the Lake Land College Field House to treat large numbers of patients from the coronavirus…
Kindergartners are still getting a chance to learn their numbers and their ABCs, though the end of the Charleston school district's spring bre…
Mattoon native Monica Genta is set to teach a new social emotional learning course at Windsor Junior High School in 2020-2021.
As Lake Land College moves forward in a virtual environment, 2020 Summer and Fall registration opened March 25 as planned.
The Mattoon High School Riddle yearbook staff is asking students to document their lives while they are out of school during the coronavirus p…
Lake Land College's Medical Billing and Coding Program have been ranked second in the nation and Lake Land ranked Fourth Best Vocational Colle…
Students from Windsor High School recently visited Booth Library on the campus of Eastern Illinois University.
Secretary of State and State Librarian Jesse White has awarded over $1.2 million in FY 2020 School District Library Grant Program awards to 68…
Eastern Illinois University has prohibited overnight stays in campus housing and has canceled spring commencement due to the coronavirus pandemic.
The days out of school through March 31 will not have to be made up, according to the Illinois State Board of Education.
Dr. Heidi Larson from EIU's Graduate Counseling program with four of her EIU graduate students addressed the Exchange Club about the BIONIC Pr…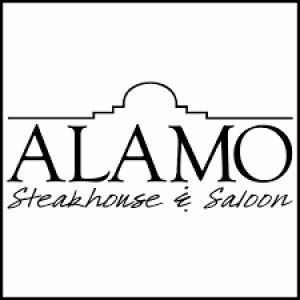 Alamo Steak House & Saloon
The shutdown of Illinois elementary and high schools will be extended through at least April 7 in the continued effort to impede the coronavirus.
The current COVID-19 pandemic is escalating rapidly, and the university must make important decisions in response. That said, the health and s…
Two days into the statewide school shutdown prompted by the coronavirus, Illinois education officials are indicating it could last more than t…
The Illinois State Board of Education released a joint statement with Gov. J.B. Pritzker and the leadership of school employee unions on Wedne…
Eastern Illinois University will stay with online classes only following the end of the school's spring break next week.
The Windsor school district has started a sack breakfast and lunch program in Windsor and Gays to ensure that its students have access to meal…
This week's honor announcements include the EIU dean's list and Charleston Middle School's third quarter honor rolls.