Austin Fehrenbacher took solace, even if he didn't spell it right, from a second chance during Tuesday's Charleston Middle School spelling bee…
Horizon Health recently donated $770 to booster clubs at area schools. Checks were presented to Paris High School, Crestwood School, Mayo Midd…
The Illinois Sheriff's Association announces that it will be awarding over $58,000.00 in college scholarships throughout the State of Illinois…
Check out these local students who have achieved recent academic honors.
Douglas-Hart Nature Center in Mattoon recently hosted a birds of prey show as the first of its monthly series "Creature Features."
Each year, the Kansas school district and Project HELP (Helping Educate Little People) conduct Preschool Round Up for children ages infant to 5.
Honor rolls have been announced at Charleston High School, Lake Crest Elementary, and Cumberland High School.
What happens when you take some of the most brilliant minds from area high schools and put them under one roof? Find out at Lake Land College'…
Believe it. It's true. You have reached the final semester of your college career.
The benevolence of giving to others can be a learning experience for college students similar to their times in classes.
You're narrowing down your list of colleges. Maybe you've even picked a major. If you're an Illinoisan aiming to start school in 2020, now it'…
Schools offer a variety of job opportunities on campus for student workers.
Learn about your college and campus and things to do around town!
The Neoga High School National Honor Society will holding their 5th annual "Running of the Nerds" 5k run/walk fundraiser at 9 a.m. Saturday, F…
An effort at Charleston High School will result in six new "Little Free Libraries" placed in and around Charleston later this year.
Lake Land College is accepting nominations for the Pacesetter Award, Retiree Wall of Fame, Distinguished Alumnus Award, Alumnus Achievement Aw…
CHARLESTON — The next phase of the use of sales tax revenue will mean repair projects throughout the Charleston school district later this year.
Share an evening of mystery and memories at the 2nd Annual Mother Son Night at the Terre Haute Children's Museum.
University of Illinois administrators are recommending a hike in tuition costs for in-state freshmen for the first time in six years, official…
Additional work with school facilities sales tax revenue is planned in the Charleston school district later this year, and projects on a list …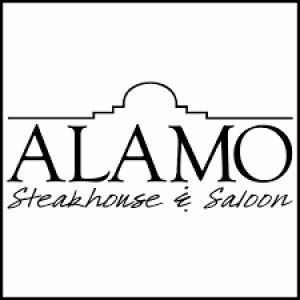 Alamo Steak House & Saloon
Lake Land College and SIUE officials recently renewed a partnership that provides an accelerated, seamless path to a bachelor of science degre…
Honor rolls have been announced at Charleston Middle School, Sullivan High School and Oakland High School.
Franklin Preschool of Mattoon Community Unit School District 2 is conducting Preschool Round-Up Screenings.
Mattoon Middle School student council members recently delivered approximately 100 care bags to help comfort people undergoing cancer treatmen…
The 2019-2020 Windsor High School Homecoming Court has been announced.
Previously, undocumented and some transgender students could not apply for state financial aid due to a technicality that prevented them from …
A presentation featuring birds of prey later this month will start off a new activities series at Douglas-Hart Nature Center near Mattoon.