Information on students who plan to stay with remote learning, sanitizing measures and more will be part of a update on reopening plans the Ch…
Early childcare professionals and education centers are encouraged to register for this upcoming online series offered by University of Illino…
These students continue to make good choices and promote positivity in their schools.
Maggie Kelly and Dylan Wetherell have been named September Students of the Month at Stewardson-Strasburg schools.
Lake Land College is pleased to announce the students who graduated following completion of the summer 2020 semester.
Illinois electric cooperatives will award 12 scholarships in 2021 to financially assist deserving students in the electric cooperative family.
This online program qualifies as a SPIN, or special interest club at the local level.
Arranging tables and other furniture in her classroom is something kindergarten teacher Veronica Ready does each year before students return.
The Lake Land College cosmetology clinic is scheduled next week to resume taking appointments for hair styling, facials, manicures and other s…
Decatur school board members sought a larger share of votes on the Macon-Piatt Regional Office of Education. "We welcome continuing this conve…
The school district on Wednesday did not respond to an interview request from the Herald & Review to respond to comments by teachers about…
The exhibition features signs placed throughout green spaces that invite viewers to use their smart device to conjure an artwork from a digital space.
Mattoon schools will resume in person classes at a reduced schedule Oct. 19 with new hybrid remote learning and off campus childcare programs. 
The flagpole will also feature banners representing and honoring groups during Gender Sexual Diversity History month, Indigenous Peoples Herit…
Although jack-o'-lantern pumpkins are edible, other squash varieties have better texture for making pies, soups, and breads.
Members of the Effingham County Board's health committee were told this week that if the COVID-19 positivity rate in Region 6 climbs much more…
As the nation marks Cybersecurity Awareness Month, Heartland Community College continues work to recover from a computer system security breac…
"Following our conversation with the Shelby County Health Department it was determined that the district is able to continue classes as planne…
Southern Illinois University is extending its offer to cover all tuition and fees of some first-time students in 2021 to also include some tra…
Twenty-five students were recognized on Eastern Illinois University's honors list for the summer semester 2020.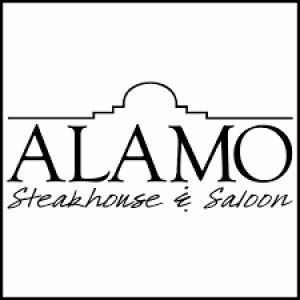 Alamo Steak House & Saloon
For parents, the video series outlines best practices and proactive measures families can take to keep children on the right path and protect …
Lake Land College dental hygiene students have adjusted to COVID-19 safety precautions and have resumed taking teeth cleaning appointments.
Burcham and the family life team were recognized for their efforts in encouraging caregivers of adults to practice techniques of self-care to …
Larry Lyons envisions a time in January when he and his wife, Maureen, hop in their SUV and "head south for a little bit."
Participants will work on puzzles that will be done audibly or on the screen.
When this very strange year began, no one imagined that musicians playing wind instruments would need to figure out how to do so while wearing…