Southern Illinois University has laid out a plan that calls for bringing thousands of students back to campus and offering them a mix of tradi…
Illinois State officials are seeking to help students find financial aid during coronavirus.
MATTOON — In-person and online classes and programs will take place at Lake Land College with its program designed to help the college reopen …
How much do Macon County superintendents earn, and how do their salaries compare? Take a look here.
Distinguished Seniors at EIU are senior-level students who have enriched the university community with their active involvement in all facets …
Vice President for Academic Services Jon Althaus praised Thomason's positive influence for the students, saying she always motivates them in b…
The state released its long-awaited reopening plan for schools last week. Here are 10 highlights.
Traditional college admission test scores won't be required for admission to Eastern Illinois University next year.
Benefiel has served on the Lake Land College Foundation Board of Directors since 1994 and has committed years of personal time and energy to t…
Eastern Illinois University's new School of Nursing will be named after Gail and Richard Lumpkin, according to press release from the school.
The Eastern Illinois University Board of Trustees is scheduled to consider increasing student tuition when it meets at 1 p.m. Friday, June 26.
The Illinois Federation of Teachers and the Illinois Education Association say the guidelines don't sufficiently address concerns about social…
Illinois public schools and colleges will open this fall despite the COVID-19 pandemic, with help from the the state to provide 2.5 million fa…
Eastern Illinois University plans to resume face-to-face instruction in fall after having offered only online classes since mid-March due to t…
Six seniors were named eligible for perfect GPA awards this year at Neoga High School
Booth Library is one of 84 nonprofit organizations selected to receive an NEA Big Read grant to support a community reading program during the…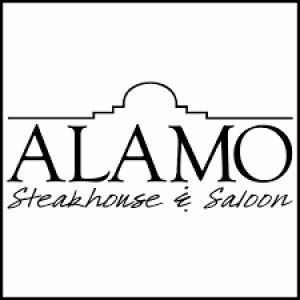 Alamo Steak House & Saloon
Students will be able to connect with representatives from various academic divisions, Admissions, Financial Aid, Student Life and other stude…
School will be different when a new academic year starts this fall, but whether students are still learning remotely or the number of days per…
Peyton Walker, a sixth grader at St. John's Lutheran School, was recently honored as a Top 100 winner in the Picture the Music Contest.
After months of deliberation, the state's largest public university confirmed Thursday that it will bring students back to its Urbana campus t…
Grant funds helped the Charleston school district with remote learning and other needs that came with the coronavirus outbreak.
Navy veteran and Mattoon High School class of 1994 graduate Desiree (Cawthon) Powell went back to school and has graduated from Lake Land Coll…
Lake Land College is scheduled to spotlight its graduates during the college's first-ever Virtual Commencement Ceremony at 6 p.m. Thursday.