CHARLESTON -- It wasn't always Ben Oakley's goal to return to his alma mater and lead students in subjects he was taught there.
But the 2013 Charleston High School graduate says his experience and familiarity with the community should be boost in his role as the school's agriculture teacher and FFA adviser.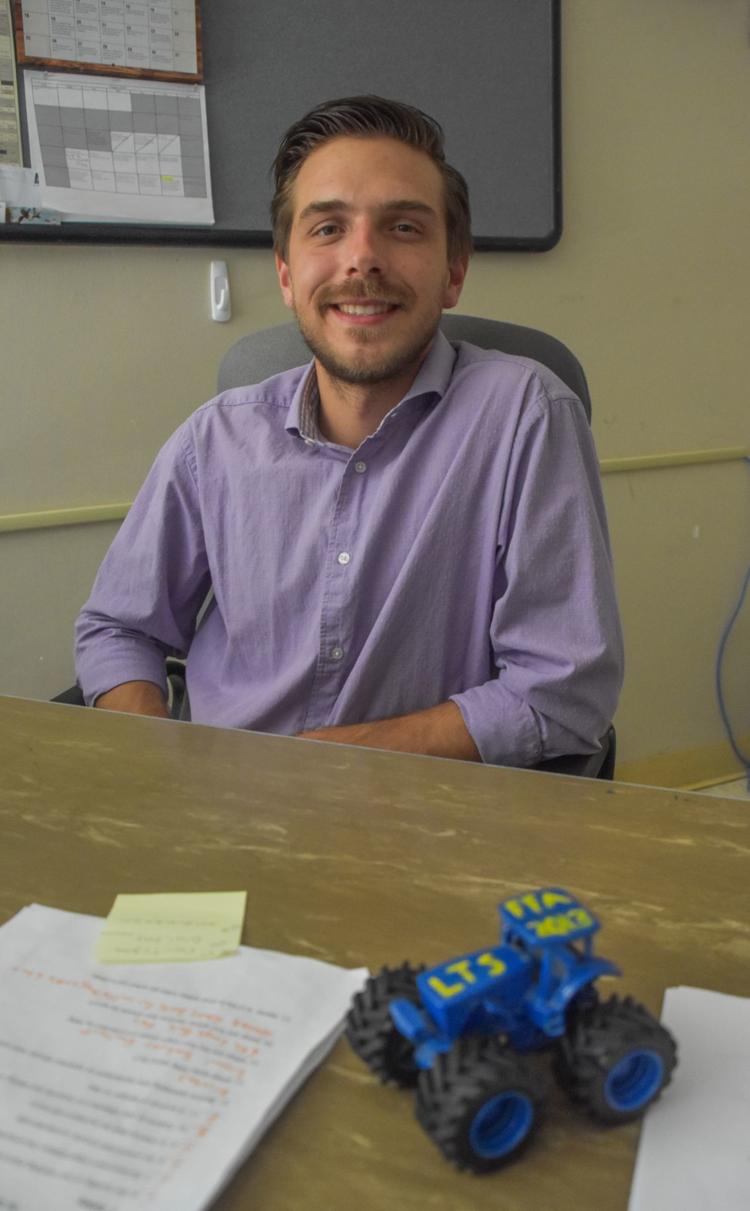 He also said he hopes to bring "more consistent expectations" to the FFA program, which has had four different advisers over the last six years.
"I have no plans to leave my hometown," Oakley said.
It did take a little time, though, for his career plans to take shape. He said he was between years attending Lake Land College when he "just kind of woke up" and decided to pursuing a teaching career.
Something that had a "huge impact" on that decision, he said, was his own FFA experience, which included time at the CHS chapter president and in other officer positions.
"It was such a positive experience," he said. "It took me to new places I never expected."
Oakley graduated from the University of Illinois last year. He said his student teaching at Olney exposed him to "a good quality program" different than Charleston's.
He spent last year teaching high school ag classes in Freeburg in St. Clair County. But he said he felt he was more of a "glorified science teacher" and wanted to teach in a program such as Charleston that emphasized workshop experience.
You have free articles remaining.
Keep reading for FREE!
Enjoy more articles by signing up or logging in. No credit card required.
Oakley said the CHS opening also came at time when he and his wife Katie, a Neoga native who works as a marketing representative for a hospice organization, "wanted to move home."
It's actually not uncommon for CHS grads to return to the school to teach, school Principal Trevor Doughty said, as there are more than a dozen alumni who are currently part of the faculty.
Still, he added, the ag curriculum and the FFA chapter should benefit from someone with local ties who's likely to stay with the programs for some time.
"It could be a key piece," Doughty said. "It could be important as he develops relationships and makes those connections."
CHS junior Bryce Johnson, the FFA chapter's president, said he thinks the chapter will be "more organized" with steady leadership by not having a different adviser almost every year.
"I think it will be a lot better," he said. "It's going to take some time to do things."
In addition to handling his teaching duties, Oakley said his time so far has included helping the FFA alumni group sell tickets for a tractor raffle, taking students to the Farm Progress Show and preparing for a horse judging competition.
"I just focus on growing the chapter," he said. "The kids are eager to learn. They're ready to do things and get things accomplished."