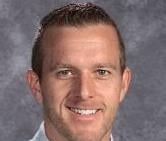 CHARLESTON — The coronavirus pandemic has hit the Charleston school district harder in student grades and in finances than it has in attendance.
Still, the board also heard that there's been flexibility on grading and that there will be a likely tightening of the belt with it comes to pandemic-related purchases.
Charleston High School Principal Aaron Lock told the board that some students experienced problems with motivation when they returned to school after being limited in remote learning.
He added that he's heard that, in some other school districts, some teachers aren't giving final exams and aren't giving failing grades because of similar circumstances.
"This is not a Charleston, Illinois-specific problem," Lock said.
However, Assistant Superintendent Kristen Holly said there are "absolutely" more students with passing grades since the district's schools reopened on Nov. 4.
Academic performance has been improving now that students aren't limited to remote, online learning at home and are now back in more of a regular school environment, Holly said.
"At some point, we're going to have to turn the spigot off on COVID," he said.
Burgett said the district has spent about $500,000 so far this school year on materials and supplies related to the pandemic, and the district hasn't received payments yet for some covered by the grants.
Superintendent Todd Vilardo reported to the board that the number of district students who have tested positive for COVID-19 has never been more than one-tenth of 1% since in-person attendance resumed.
Also, Vilardo said, the highest number of district staff who've been infected at one time has been five. Of the student and staff COVID-19 cases, none has been found to be because of contact at school, he added.
"The protocols have been working," Vilardo said, referring to face mask requirements, adjusted attendance schedules and other precautions the district put in place.
Holly added that students have been "extremely compliant" with the precautions and have "gone above and beyond what we expected."
Vilardo said the plan is to "stay the course" and continue with in-person attendance when classes resume on Jan. 4 after the upcoming holiday break.
He also said school principals have been talking with teachers and staff about what's working and what's not, and it's possible some "minor adjustments" in the procedures might result.
Meanwhile, the board's votes Wednesday included approval of an agreement with Sarah Bush Lincoln Health Center to use the CHS west gym as a "medical surge facility" if a situation warrants need for the space.
Vilardo said SBLHC officials approached the district about the agreement in February, before the coronavirus outbreak.
Dave Fopay's 5 most memorable stories from 2020