MATTOON -- Middle-schooler Miles Clapp knows that when gym period ends its a race to the water fountains. 
Miles said a line, one that could easily stretch 10 people long and curve into the adjacent hallway, is inevitable when the bell rings.
Water bottles are commonplace among the student body, and it can become a long-winded and cumbersome game to fill the bottle up to the top. Coupled with some low pressure water fountains, it can be a perfect storm of sorts. 
"We don't have really good working water fountains," Miles said.
While thinking of these moments, an idea came to Miles. Fittingly it came at a time when he was tasked with coming up with a community improvement project along with his classmates.
"We were suppose to do something that helped our community," Miles said. "If we could use water fountains that fill water bottles, that would work better for our athletes and it would cut down our waste in our community."   
The project was a part of Our American Voice, a program that teaches students civic skills and how to be a contributing member to society. A big piece of the program tasks the students with selecting a project that would improve their community, said Jeana Craft, a seventh-grade teacher that included the program in her curriculum. 
A big list is whittled down, scrapping ideas like "iPads for everyone."
"It was a process," Craft said. A six-month process to be exact.
You have free articles remaining.
Keep reading for FREE!
Enjoy more articles by signing up or logging in. No credit card required.
After a hard fought debate over what project they would tackle, the class landed on Miles's idea of a new water fountain, one that had a refillable water bottle station, Craft said.
In quick time, the idea became a reality. Nathan Pugh, Mattoon Middle School principal, approved a new water fountain with a refillable water bottle station to be installed during the summer outside of the main gym. It was made possible through funding from various school fundraisers.
"I was surprised it was approved so quickly," Craft said. "This is my third year using (Our America Voice), and doing different projects. Usually it takes more. We didn't have to take further steps to prove why we needed a project to be built."
Three students from the class -- Miles, Owen Hawkins and Bryce Jean -- propositioned Pugh.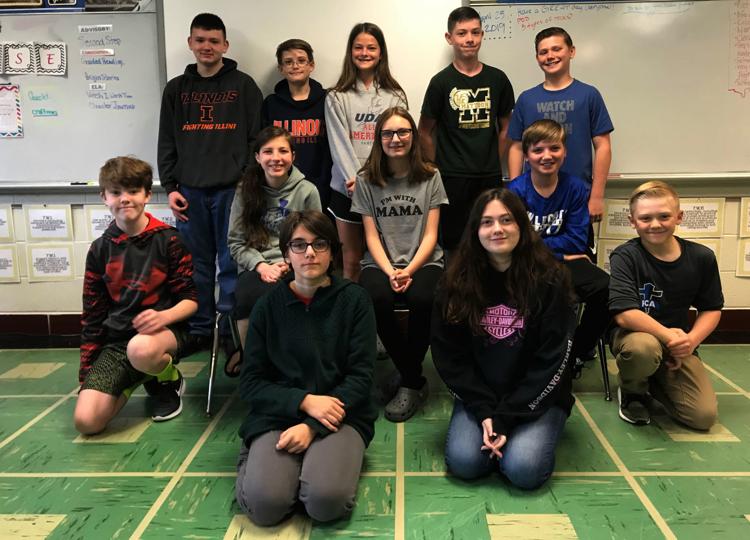 Pugh said the school is  reaching a point where new water fountains are needed. But, the principal said, it was easy sell for him either way. 
"The kids were looking to improve their environment," Pugh said. "We want them to take ownership over their school." 
Pugh also said this would potentially get students drinking more water.  
"It felt pretty good that people would support us that quickly," Miles said.  "It just felt good that we were helping our community and our school out."