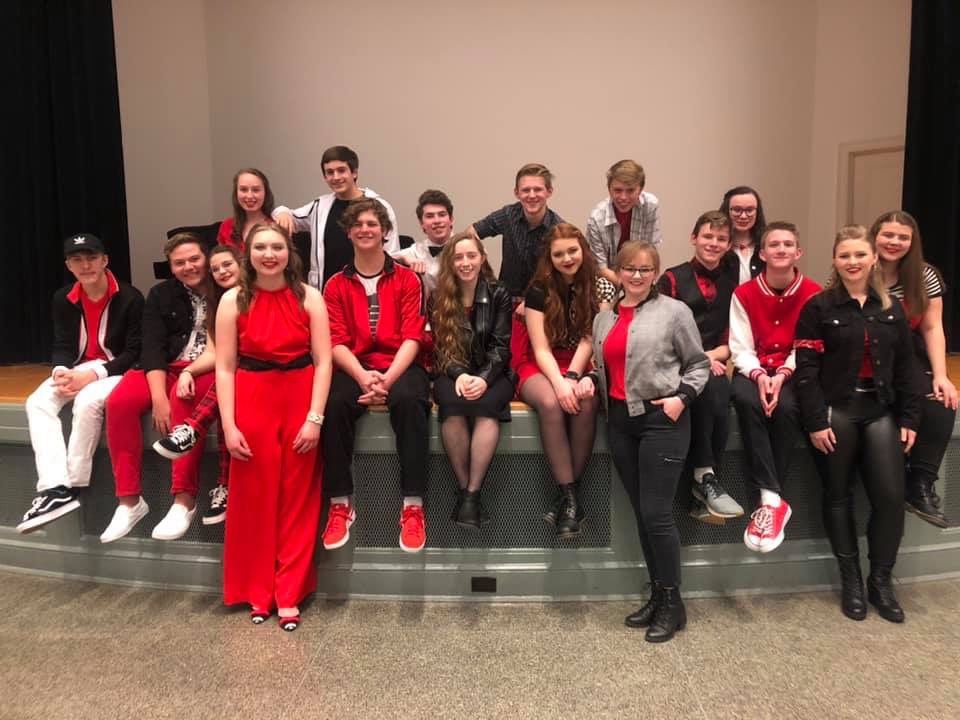 On Friday, February 7, the members of several a cappella groups huddled together on a stage at Washington University's 560 Music Center in St. Louis. These groups were quarterfinalists in the International Competition for High School A Cappella. One group was Charleston High School's Maximum Forte. The singers were waiting to find out if their performances had earned them a place in the semifinals.
When it was announced that Maximum Forte had won first place, the room erupted into cheers.
"We were all holding hands waiting for our place to be announced," said senior Rachel Mellott. "And when it was, we quite literally jumped in the air to get the award. It made our entire weekend. It was the biggest moment in Forte's existence thus far, and I cannot wait for more!"
Additionally, Maximum Forte won two out of the three special awards. Chase Bosler and D'Arcy Johnson won best choreography for the entire set and Maddi Barkley won best soloist for her performance in "Someone You Loved."
Since Maximum Forte won first place at in the Midwest quarterfinals, they qualify for the Midwest semifinals and will compete in Centerville, Ohio on March 14. To raise funds for their travels, a benefit concert will be held on February 27 at 7:00 p.m. in Swickard Auditorium at Charleston High School. The group encourages the community to come to this event!
Be the first to know
Get local news delivered to your inbox!