DECATUR — Nine-year-old cousins Ben Welch and Brooklyn Watson visited the Children's Museum of Illinois Tuesday afternoon with their family and were tempted to look inside an oversized, 7-foot-tall eyeball placed in the center of the second floor.
"We just want to figure out what it was," Brooklyn said.
The staff at the museum recently unveiled the exhibit, called "Peek Inside," with an interactive display that will be open to the public within a few days.
Intrigued, the cousins investigated the new exhibit and were able to look through what appeared to be the inside of the pupil. "It looks like an actual eyeball," Brooklyn said.
Both children have opportunities to study the human body while in school. "We do that in science a lot," Brooklyn said.
"We do a special health and wellness section," Ben added. "Where you study the bodies."
Local ophthalmologist Dr. John Lee of the Midwest Sight Foundation designed the exhibit, hoping to educate people about eye health and diseases. The Children's Museum of Illinois was the ideal venue with several generations visiting each day.
"The key is for the people to understand eye conditions," Lee said. "If they find diseases early, they eye can be treated or saved."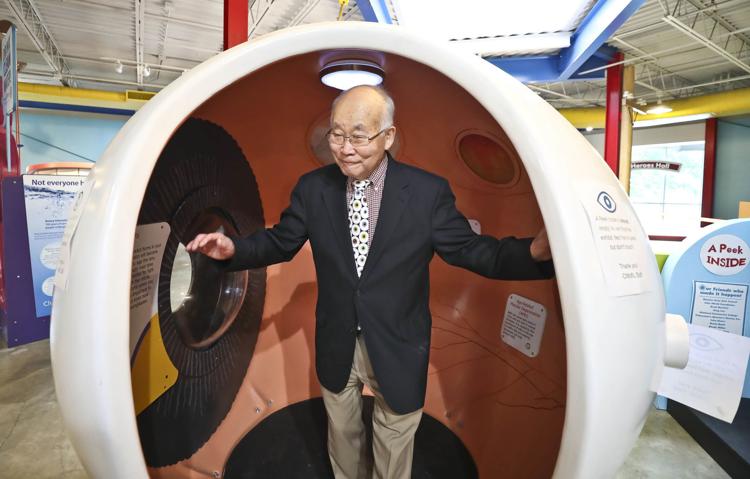 Now that Lee is preparing to retire, he wanted to focus on giving back to the community. He specializes in treating patients with glaucoma. "Too many people were coming into the office in the advanced stage and other diseases," said Lorrie Durbin, registered nurse working for Lee. "Things that could have been prevented."
Durbin and Lee founded the Midwest Sight Foundation in 2014 to educate and screen community members about eye diseases. 
You have free articles remaining.
Keep reading for FREE!
Enjoy more articles by signing up or logging in. No credit card required.
Lee has visited other organizations providing free screenings for adults. After a discussion with a friend who understood his desire to help others, the plan to educate children and their families was started.
"The doctor said he has fixed eyes for 40 years, but he never built one," Durbin said.
Lee sought the help of the Richland Community College welding class. To create the eye, the students used a metal frame, 4,000 small squares of Styrofoam, two layers of fiberglass and six coats of paint. The lens was created out of Plexiglas at a factory in California. It is made in the exact dimension of a cornea and eye lens, according to Durbin.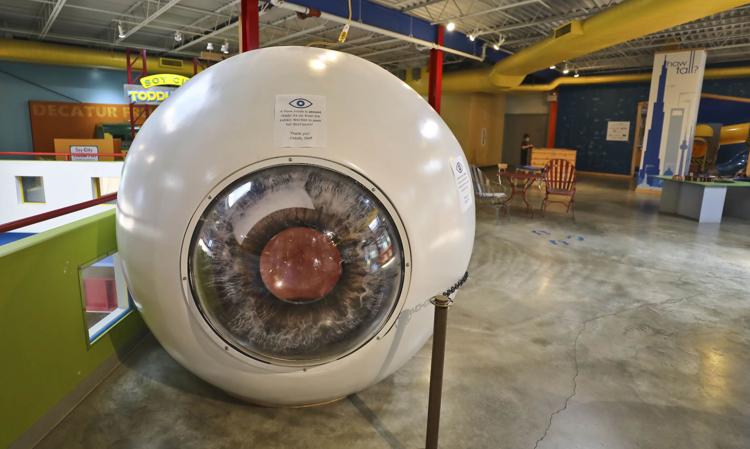 The process took more than two years to complete, although a few pieces are still being added.
"We have a 7-foot diameter walk-in interactive eye model," Lee said.
The exhibit is an interactive, life-size eye. Inside are individual buttons and light-up features with descriptions of various eye diseases and medical complications.
The exhibit is designed to help families understand and prevent blindness. "Too many people go blind without evening knowing it," Lee said.
Children are affected by common eye afflictions such as a lazy eye. They can also have or know someone with diabetes, which often affects eyes.
"It shows what can happen to the eye if they wait," Lee said. "So early detection is very important."