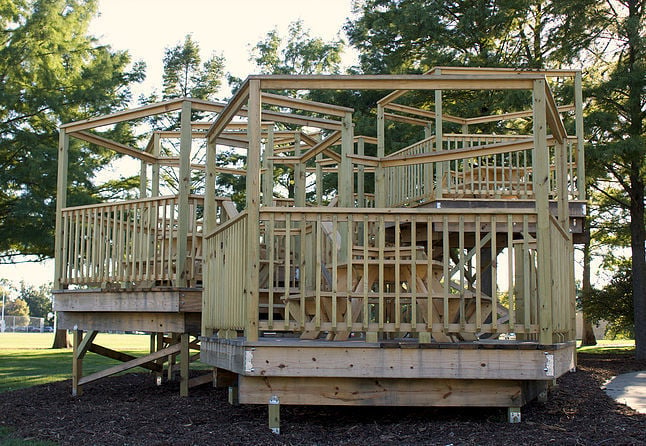 CHARLESTON — Eastern Illinois University has just announced the current slate of exhibits on display at the Tarble Arts Center.
-- Brendan Fernandes; "Inaction": Main Gallery; On display until March 8.
Inaction is a new sculptural and performance-based installation by Brendan Fernandes in collaboration with architecture firm Norman Kelley that investigates the political and social implications of the space of the dance floor.
This installation will also include, Fernandes' video Free Fall For Camera (2019) which examines the choreography of falling: the accidental fall on stage, the fall that alters the body, or the last fall a body takes.
Unique to Tarble, they will also be showing Fernandes' suite of prints, Seven Imitate (2016), and companion video work, Authority Inside (2016).
-- In Conversation Series; Conversation #1: On display through Feb. 16.
eGallery: Jaclyn Mednicov and Bishal (Bhaikaji) Manandhar
Brainard Gallery: Justin Henry Miller,  Amanda Joseph, Danielle Mužina, and Levi Colton
This year, Tarble has re-envisioned the structure of the EIU Art + Design Faculty exhibition by turning it into a yearlong project which continues this spring. In this format, each spotlight conversation highlights two to four artists at a time in either Brainard or the eGallery. This smaller forum offers the chance to focus on the work of the faculty as artists, teachers and mentors, while also becoming a way to document both the breadth of practices and the full reach of EIU's Art + Design Department.
This spring semester will start by highlighting the cascading and far-reaching influence of EIU's BFA and MA Program by featuring past graduates who now teach and students they are currently mentoring. EIU's Art Education, Graphic Design, and Sculpture areas will also be part of the conversation over the course of the semester.
-- Amanda Williams; Uppity Negress: Outside Installation, on view through fall 2021.
Tarble's newest outdoor project is Amanda Williams' site-specific installation, Uppity Negress, and is located on the southeast corner of the Tarble Arts Center. The project consists of a large-scale banner and a fence as a form of gating, drawn out from the existing Tarble architecture.
Amanda Williams is an artist and trained architect (Cornell University). Her work spans the fields of painting, installation, and photography, and reflects the cultural relationship between color, race, and space.
-- Heather Hart; The Porch Project: Tarble Tables; Outside Installation; on view through summer 2020
The Porch Project: Tarble Tables by New York-based artist, Heather Hart, which is located on the Tarble Triangle, will be extended for one more year. The sculpture - inspired by a common architectural form, a porch, serves as both an entryway and a receiving space. Each porch-like space seeks to inspire visitors to not only consider their positions on the porch, but also the architectural form's history, use and its influence upon their own lives.
For more information, contact the Tarble Arts Center at 217-581-ARTS (2787) or tarble@eiu.edu.