MATTOON — Lake Land College officials have seen approximately 20 area manufacturers increase their hiring this spring as product demand increases and older, skilled workers retire.
"There is a lot of opportunity for people who possess the right skill sets right now," said Randy Strohl, technical training specialist with the college's Center for Business & Industry.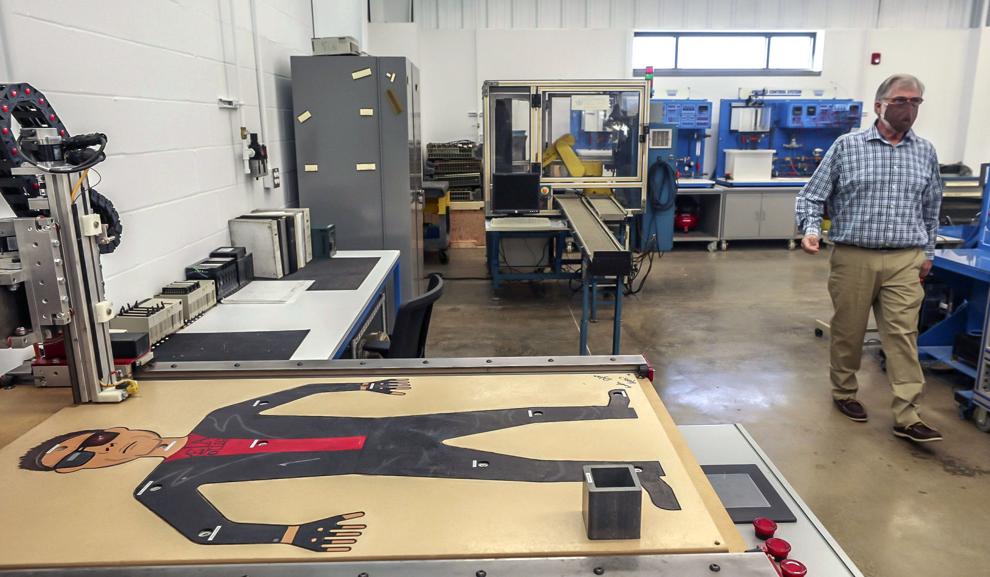 A Lake Land facility that helps students develop their skill sets, the Workforce Development Center, recently relocated from leased space in the former Walmart building, 305 Richmond Ave. East, to a newly constructed building on the northwest edge of campus.
This Workforce Development Center offers new educational resources for students, such as a loading dock for the commercial driver's license program, and opportunities for its faculty and staff to collaborate closely with other departments on campus.
"We have been off campus for over 20 years," said Christine Strohl (no relation to Randy Strohl), dean for workforce solutions and community Education. "It's very nice to be back on campus and to take advantage of some of the services available on campus."
Lake Land's board of trustees approved a $12.5 million bond issue in February 2020 for constructing the 18,200-square-foot Workforce Development Center and other infrastructure improvements, with the bonds being set to be paid off over time with current property tax revenue streams. The goal was for the new center to open in the spring before the old one's lease expires June 30.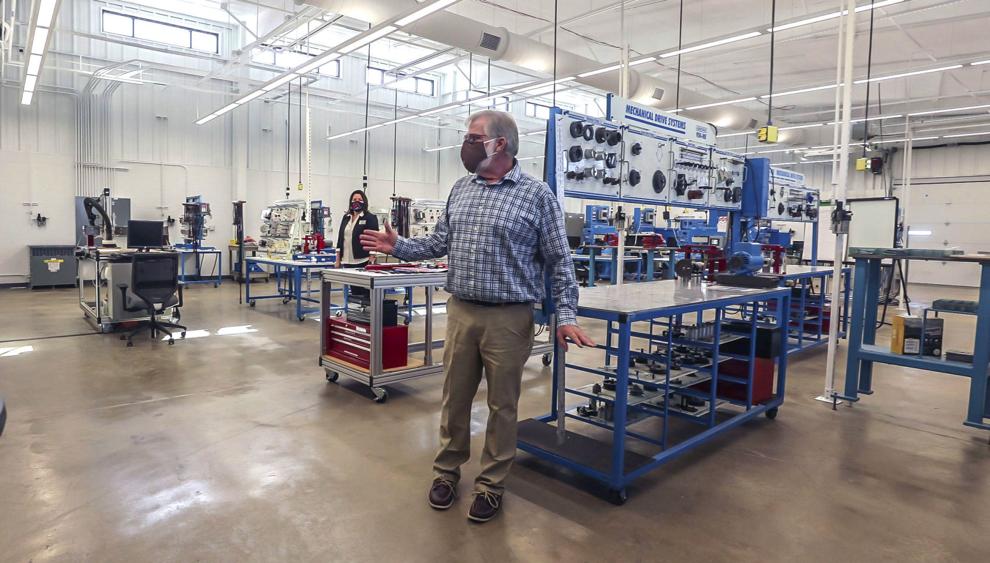 Greg Nuxoll, vice president for business services, said the college decided to proceed with construction during the COVID-19 pandemic, while following public health precautions, so that the new center would be in place when students return to campus for expanded in-person classes in fall 2021.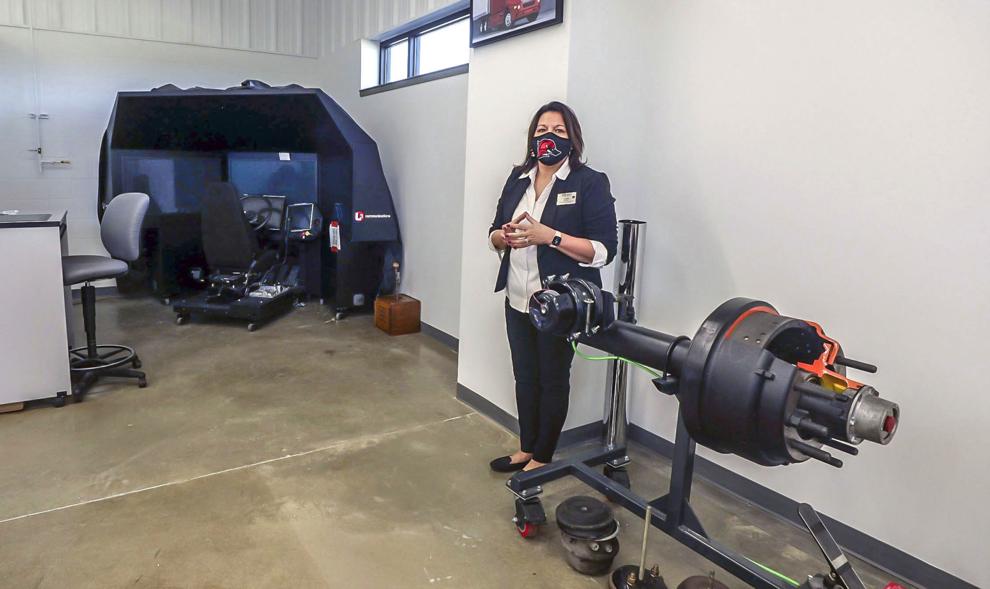 In addition to the commercial driver's license program, the Workforce Development Center continues to be home to GED high school equivalency tests and adult education courses such as English as a second language and basic reading. The administrative staff for Lake Land's Illinois Department of Corrections education program still works at the center, too.
The Center for Business & Industry and its manufacturing skills lab, along with its array of training equipment, also have relocated from the old site to the new Workforce Development Center.
"We are all extremely excited about this," Randy Strohl said. "This is a tremendous learning environment for our students and we are happy and grateful to be here."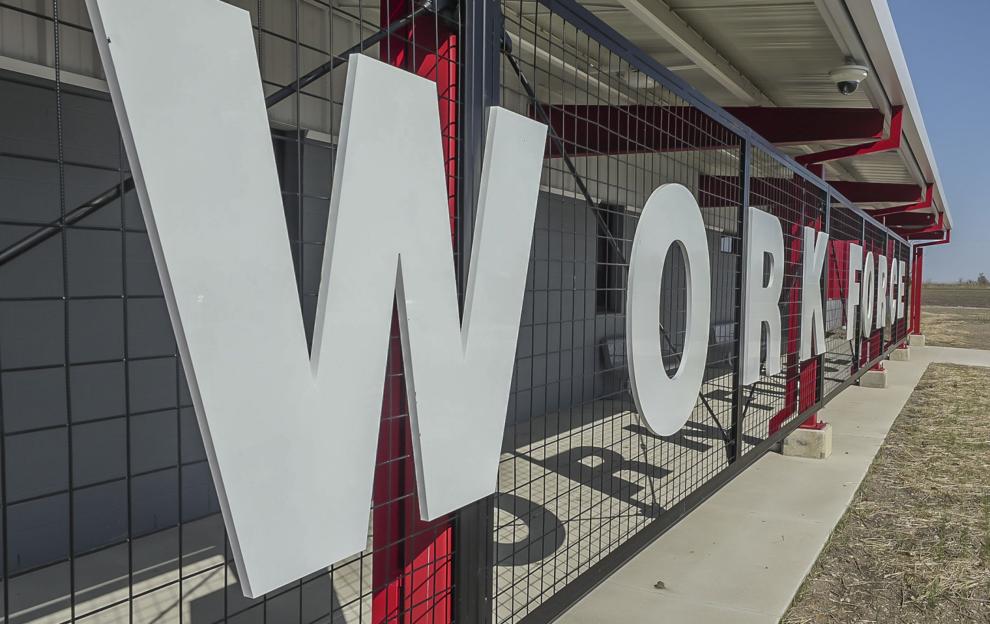 The skills lab provides space for students to learn hands-on about modern manufacturing techniques and for area employers to have small groups of workers get specifically tailored training.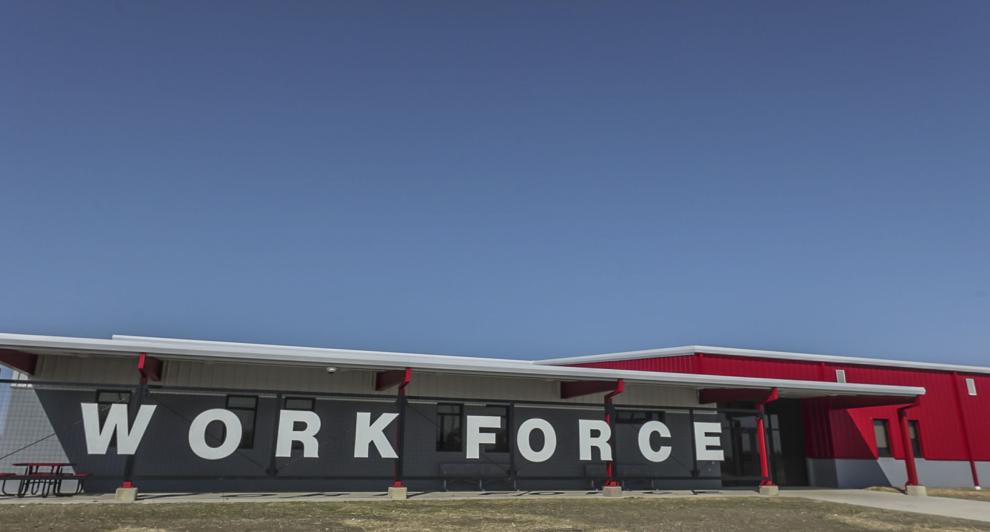 Students can use a programmable logic controller and computer numerical control to direct and troubleshoot multistep manufacturing processes in the lab, including making hot buttered popcorn on site. They also can use a robotic manufacturing cell donated by the former General Electric Mattoon Lamp Plant, a 3D printer, and other equipment there.
"We let them get their hands dirty on this stuff so they can truly get an understanding of what is happening in manufacturing," Randy Strohl said.
Nuxoll said Lake Land also has been stepping up workforce skills development for high school students through its Effingham Regional Career Academy partnership, which includes plans to construct a Rural Development Technology Center next to the Kluthe Center there.
If the Mattoon school district develops its proposed regional career training center for high school students at the former Consolidated Communications building downtown or elsewhere, Nuxoll said Lake Land will work with this center as well through dual credit programs.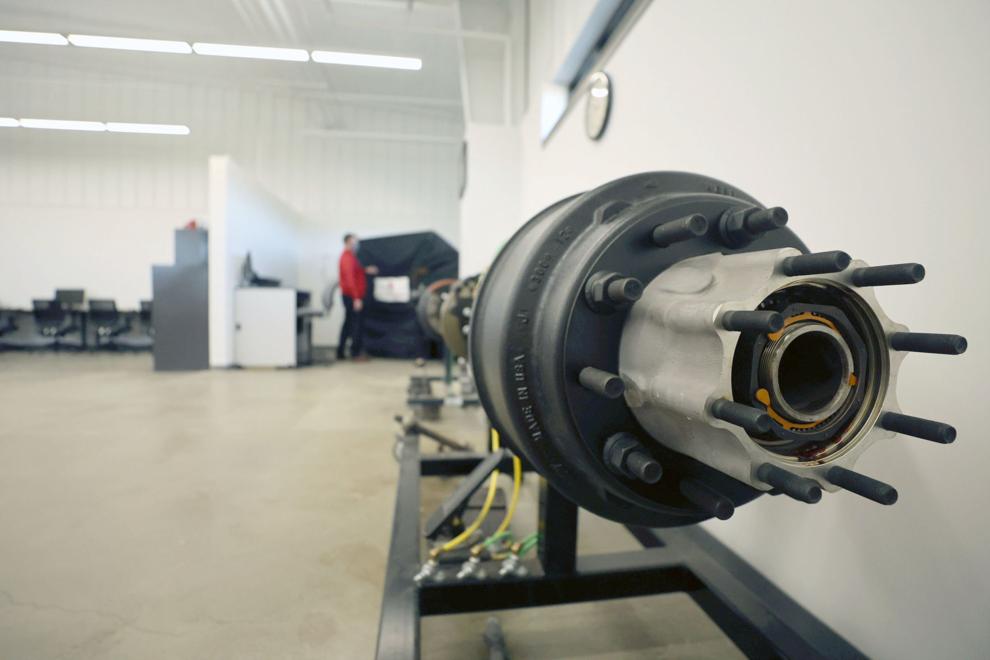 "Being able to offer students career exploration opportunities in their areas of interest is going to be huge," Christine Strohl said, adding that this service will be particularly helpful for small school districts with limited budgets.
---