MATTOON -- The play has traveled to 20 states over the past couple of years, and will soon make its first visit to Coles County, which played a leading role in its creation.
"Tolton: From Slave to Priest," a one-man stage production by Saint Luke Productions depicting the story of the first black priest in the United States,  will be performed in Mattoon and Charleston this week.
The live productions are scheduled for 7:30 p.m. Wednesday at the Newman Catholic Center, 500 Roosevelt Ave. in Charleston, and Thursday at Immaculate Conception Church, 320 N. 21st St. in Mattoon
While John Augustus Tolton did not have a history in Coles County, the stage production based on his story does have local ties.
It is said that John Titus, pastor at Immaculate Conception Church in Mattoon, was the one that introduced the show's producer to the story of the historical figure.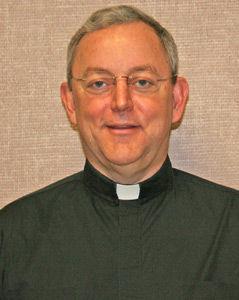 "(Father Titus) first told Leonardo Defilippis (the production creator) about Father Tolton and gave him prayer cards and the book on his life about seven to 10 years ago," said Lisa Meany, public relations coordinator for Saint Luke Productions.
Inspired by the book, Defilippis broke a tradition of Saint Luke Productions by creating a live touring drama on a person who was not yet officially declared a saint. For more than three decades, Saint Luke Productions has brought theatrical, DVD and feature film dramas on the life of Christ and his saints to audiences.
Register for more free articles.
Stay logged in to skip the surveys.
Tolton was born into slavery in 1854 in Missouri, according to a press release from the Diocese of Springfield in Illinois. In 1862, his mother and siblings made an escape across the Mississippi River to Illinois.
After settling in Quincy, Tolton went to school at St. Peter's Catholic School and later went to seminary school in Rome, because no American seminary would accept a black man.
It is said he thought he would minister in Africa once he was ordained. Instead, he was sent back to Quincy, arriving to thousands of supporters.
According to the production, white and black people alike flocked to his church, arousing the jealousy of the other Catholic priests and other protestant black ministers in the area.
Known for his incredible singing and homilies, Tolton spent several years in Quincy before transferring to Chicago and establishing a parish in that city. He died of heatstroke at the age of 43 and is buried at St. Peter's Cemetery in Quincy.
Jim Coleman will bring the story of Tolton to life in the Coles County performances. Prior to his acting career, Coleman served in the U.S. Army as a medic. Having appeared in more than 50 national commercials, he is best known for his role of Roger Parker in the Nickelodeon show "My Brother and Me."
The local productions are free and open to the public. Free-will offerings will be accepted. The 75-minute performance is for those ages 10 and up. This will be the production's fourth visit to the Springfield region since its national debut in late 2017.