How much do Central Illinois city managers earn, and how do their salaries compare? Take a look here.
In 1968, President Lyndon Johnson appointed a commission to investigate the causes of race riots in the U.S. and to offer recommendations for …
Procedures for opening cannabis businesses in the city of Charleston are now in place after the City Council approved zoning and licensing req…
The Mattoon City Council voted Tuesday evening to appoint longtime Mattoon firefighter Jeffrey Hilligoss as chief of the Mattoon Fire Department.
As Illinois prepares to enter the next phase of Gov. J.B. Pritzker's reopening plan, his administration is launching a number of initiatives t…
The Charleston City Council would rule on permit applications for cannabis businesses on a case-by-case basis with a proposal that goes to the…
A road closure for culvert work in southeastern Coles County is now scheduled to take place on Tuesday.
Regulations setting locations and other requirements for cannabis businesses received a recommendation from the Charleston Board of Zoning App…
Coles County Board members were urged Tuesday to look at ways to help those who've faced financial hardships because of coronavirus restrictions.
Regulations that would allow cannabis businesses and updates to the city's comprehensive plan both go before the Charleston Board of Zoning Ap…
Funding approval for shoulder work on the road connecting to Coles County's northern Interstate 57 interchange is one the road projects that g…
A road in southeastern Coles County is set to be closed for culvert work on Monday.
Eight Coles County businesses were among those in the first round of state grants awarded with a program to provide relief from losses because…
Hate speech is "contemptible" and "not worthy of debate," Charleston Mayor Brandon Combs said in a statement issued Friday.
The city of Charleston hopes to receive grant funding to cover the bulk of the the cost of multi-million dollar wastewater plant improvement project.
President Donald Trump's threat to deploy the military to help quell violence associated with protests across the country met with mixed react…
Members of the Illinois Legislative Black Caucus detailed their ongoing fight for racial equality and made calls for the end of looting at a n…
CLINTON — It will be another six weeks before the DeWitt County Board will make a decision on the county's first proposed wind farm.
An application for grant funding for improvements to Charleston's wastewater treatment plant goes before the City Council on Tuesday.
More than 120 people rallied and marched through downtown Bloomington Saturday afternoon to protest the killing of a handcuffed black man in M…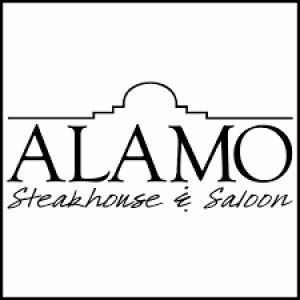 Alamo Steak House & Saloon
Paving of the bike trail connecting Charleston and Mattoon is set to begin next week.
Additional funds will be available this year for Coles County's emergency food and shelter grant program.
Parking space requirements and other restrictions will be suspended for Charleston restaurants that want to add outdoor dining areas when coro…
Gov. J.B. Pritzker said Thursday his administration is developing guidelines for local governments and businesses to follow as the state prepa…
The latest grant applications were from Home Again Consignment Shop, Winning Stitch, Phoenix Elite, T. Garden Thai Restaurant and Practical Ki…
During its meeting Tuesday, the council is scheduled to vote on supporting the grant applications from Home Again Consignment Shop, Winning St…
Without a vote actually taking place, Coles County Board members stated varying degrees of support for the declaration that, in part, mirrored…