On this episode of the "Capitol Cast" podcast, University of Chicago economics professor Dan Black talks about the economic impact that the CO…
In just the first three months of this year, Pritzker has already issued 12 executive orders, including 10 since he declared a public health d…
"For now, we are taking it day by day and urging everyone heed the advice of health care professionals by practicing social distancing, regula…
The Coles County Board voted to extend the county's emergency declaration in response to the coronavirus outbreak. It will likely be in place …
The Charleston and Mattoon city councils are both scheduled on Monday to consider declaring a local state of emergency in their communities du…
"It's a lot of a panic situation," said Jim Feagans, who owns J. Gooch Shooting Sports in Springfield. "Firearms and ammunition are going crazy."
A look at developments with coronavirus and Central Illinois. Check back for updates throughout the day. 
Coles County Board Chairman Mike ZuHone declared a state of emergency in the county on Wednesday in response to the coronavirus outbreak, sayi…
A majority of Shelbyville voters in Tuesday's election gave their support to the city repairing and preserving the Chautauqua Building in Fore…
March 17 primary results as of 10 p.m. show the Chautauqua building to be saved, and much more.
Republican Mary Miller and Democrat Erika Weaver will face off in November for the 15th Congressional District seat held by Republican John Sh…
 A former Chicago-area sheriff emerged from a crowded Republican field Tuesday in the Illinois primary, advancing to mount a long-shot challen…
Former Vice President Joe Biden won the Illinois Democratic primary for president on Tuesday, widening his lead over rival Bernie Sanders in a…
Illinois has reported its first death of a resident who tested positive for coronavirus.
Coles County officials are informing themselves and getting ready in case a county "emergency declaration protocol" needs to be invoked.
The wooden bridge on Reynolds Drive is scheduled to be closed for repairs, beginning Monday, according to an announcement from the city of Charleston.
The two Republican candidates for the area's Illinois Senate seat say they can adhere to their conservative values while being productive as a…
The City of Shelbyville will seek voters input during Tuesday's primary election on whether the historic Chautauqua Building in Forest Park sh…
CHARLESTON — Resurfacing work on Illinois Route 16 between Charleston and Mattoon is scheduled to begin on Monday.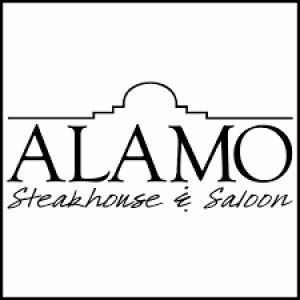 Alamo Steak House & Saloon
Four Republican candidates are competing to become Douglas County's first new circuit court clerk in more than two decades.
Incumbent Cumberland County Coroner Steven C. Sherwood and challenger Donnie Cornwell are running against each other on the Republican ballot …
Additional restrictions on personal items brought into the Coles County Courthouse will soon be in place because of concerns about possible sp…
Illinois officials on Wednesday announced six new cases of the coronavirus, pushing the total number in the state to 25.
 Republicans renewed calls Wednesday to suspend Illinois' automatic voter registration program as state officials disclosed continued problems…
Coles County Board members indicated they'll look into issues raised about the county's newest version of a rural trash drop off program.
Early voters concerned about the nationwide spread of COVID-19, the new strain of coronavirus, should wash their hands or use hand sanitizer b…