Informational forums and other public activities will take place in Coles County to provide residents with information about the U.S. Census a…
A forum with the four Democratic Party candidates for the area's Congressional seat is scheduled to take place Sunday at the Charleston Carneg…
Here is a list of Central Illinois delegates pledged to presidential candidates running in the March 17 primary. 
CHARLESTON — Critics of a Coles County reassessment project want the person who did the work to explain his methods in person.
Coles County is set to join with other county governments to develop and share telecommunications equipment and services.
CHARLESTON — The man planning a missionary training center near Charleston says work on the project should begin soon now that it has zoning a…
A request to use a former radio station location for a missionary training facility goes before the Charleston City Council on Tuesday.
A change in a longstanding economic development tool in Coles County will mean retail and other types of businesses will now be able to benefi…
MATTOON — Three Mattoon businesses' liquor licenses were ordered revoked for failing to meet food sales requirements.
An ordinance regulating the use recreational marijuana got the OK from the Charleston City Council Tuesday.
An ordinance for recreational marijuana use that follows state law goes before the Charleston City Council Tuesday.
A proposal to allow a training center for missionaries got a recommendation from Charleston's Board of Zoning Appeals and Planning this week.
A Rochester man was arrested Thursday and charged with leaving a profanity-filled voicemail message in which he threatened to shoot U.S. Rep. …
Coles County Board Chairman Mike ZuHone says the board will readdress two issues after votes that apparently went against state open meeting r…
Cook County State's Attorney Kimberly Foxx filed motions in court Wednesday to vacate more than 1,000 low-level marijuana convictions, followi…
CHARLESTON — The site of a former radio station west of Charleston is being proposed as a facility to train missionaries and for other church …
A program that would allow a new version of rural trash drop off is set for Coles County Board approval Tuesday.
Monday was the final day for candidates to file to appear on the March primary election ballot.
Coles County will likely see a return of a rural trash drop off program that officials say addresses problems that led to an earlier version's ending.
Monday marked the start of the one-week filing period for the March primary and many candidates have already turned in their paperwork.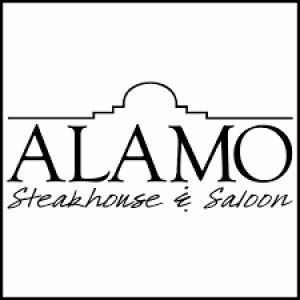 Alamo Steak House & Saloon
SPRINGFIELD – The U.S. Supreme Court on Monday declined to hear an appeal challenging a controversial state law that allows someone to be conv…
A $226,500 loan to cover the purchase of new ambulance got the OK Tuesday from the Charleston City Council.
EPA inspections and staff levels have plunged in the regional office that covers Illinois. The Midwest is among the areas hit hardest by the c…
Approval of a loan for an addition to the city's ambulance fleet goes before the Charleston City Council Tuesday.
Robert Orman of Windsor was appointed to a seat on the Shelby County Board.
CHICAGO — The Illinois Department of Children and Family Services banned the use of shackles and handcuffs on youths in its custody after two …
A dispute erupted Tuesday after a Coles County Board member attempted to adjourn meeting while public comment presentation was still going on.