DECATUR — Local Republican lawmakers and organizers are hoping they can find agreement on some legislation with new Gov. J.B. Pritzker while they try to rebuild a state party that lost big at the ballot box in November.
Mattoon Republican Sen. Dale Righter, who pointed to infrastructure as a measure his party members could work with Pritzker on, said that bipartisan support also will depend on a plan that spreads projects around the state.
"If the governor sends the signal through the plan that he puts out that he appreciates Interstate 24 or IL 50 down in the southern part of my district, or U.S. 45, are just as important as some of the roadways in Chicago, the governor will get strong interest form the Republicans on that," Righter said.
"I hope that we can find some common ground, Republicans and Democrats, to work on the issues that will bring Illinois back to our rightful place in the national economy," said state Rep. Dan Caulkins, a Decatur Republican who won the open seat in the 101st House District in November.
But many of the legislative priorities Pritzker made in his inaugural address Monday are anathema to the GOP platform, like a graduated income tax that sets higher marginal rates for residents with high incomes, and a $15 minimum wage — policies that area Republicans believe will drive businesses and residents out of Illinois.
A graduated income tax would need approval from voters and three-fifths of the General Assembly, since it requires a change to the Illinois Constitution. If such a move succeeded, Mahomet Republican Sen. Chapin Rose said it only hurts the state's ability to retain residents. "People that can, will move, and they (already) have," he said.
Republicans across the state are using the state's loss of residents as an argument that high taxes, particularly local property taxes, are driving the trend. The U.S. Census has estimated the number of residents in Illinois has shrunk for five straight years. The state lost more than 45,000 people between 2017 and 2018, according to the latest data.
"It doesn't look like there's going to be any resolution to anything anytime soon," Macon County Republican Party Chairman Bruce Pillsbury said of the state's financial woes. If Democrats in Springfield "can continue on the status quo of spend all the time and create new programs instead of cutting spending, if all we try to do is tax our way out," more residents will leave the state.
In addition to Righter, other area Republican lawmakers identified one potential source of bipartisanship: a capital spending bill that would provide much needed funding for local roads, bridges and, potentially, public buildings as well.
Register for more free articles.
Stay logged in to skip the surveys.
"I think there's a lot of willingness among Republicans" to cut a deal on infrastructure, Rose said.  "Anyone who's driven in and around (Central Illinois) knows how badly our roads are in need of repair."
But Republican lawmakers will enjoy almost no control over the levers of power in Springfield; in addition to Pritzker, Illinois Democrats won a super majority in both chambers of the General Assembly.
Local GOP leaders say how the party in Illinois moves forward is a common internal debate among Republicans. "One is the narrative that the reason Republicans didn't do well is because we are too conservative, too strident," Righter said. "The other narrative is Republicans are trying to act too much like Democrats, and voters can't tell the difference."
Righter said he believes his party suffered in state office elections due to the unpopularity of President Donald Trump and ex-Gov. Bruce Rauner in suburban Chicago districts. 
"Republicans always need to evaluate what they're saying to voters, but there's a danger here in overreacting," Righter said.
For his part, Caulkins, a freshman in Springfield, would like to help remake the party. "For the most part, this is a conservative part of the state," he said of the southern half of Illinois. "You see the values, the cultures, the neighborhoods, the cities" reflect more conservative politics that can make the party more relevant.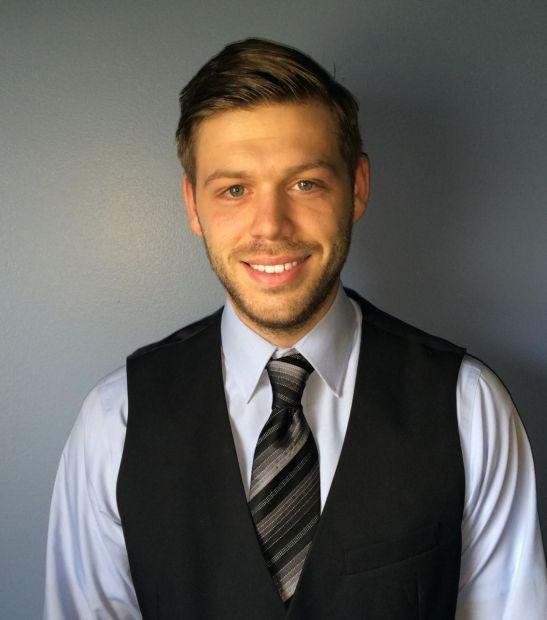 Rose said his party needs to keep their platform to simple things that resonate. "I think Republicans need to be for lower property taxes, for better schools, against gun trafficking and (for) economic growth," he said. "And if you do those things, I think folks will respond."