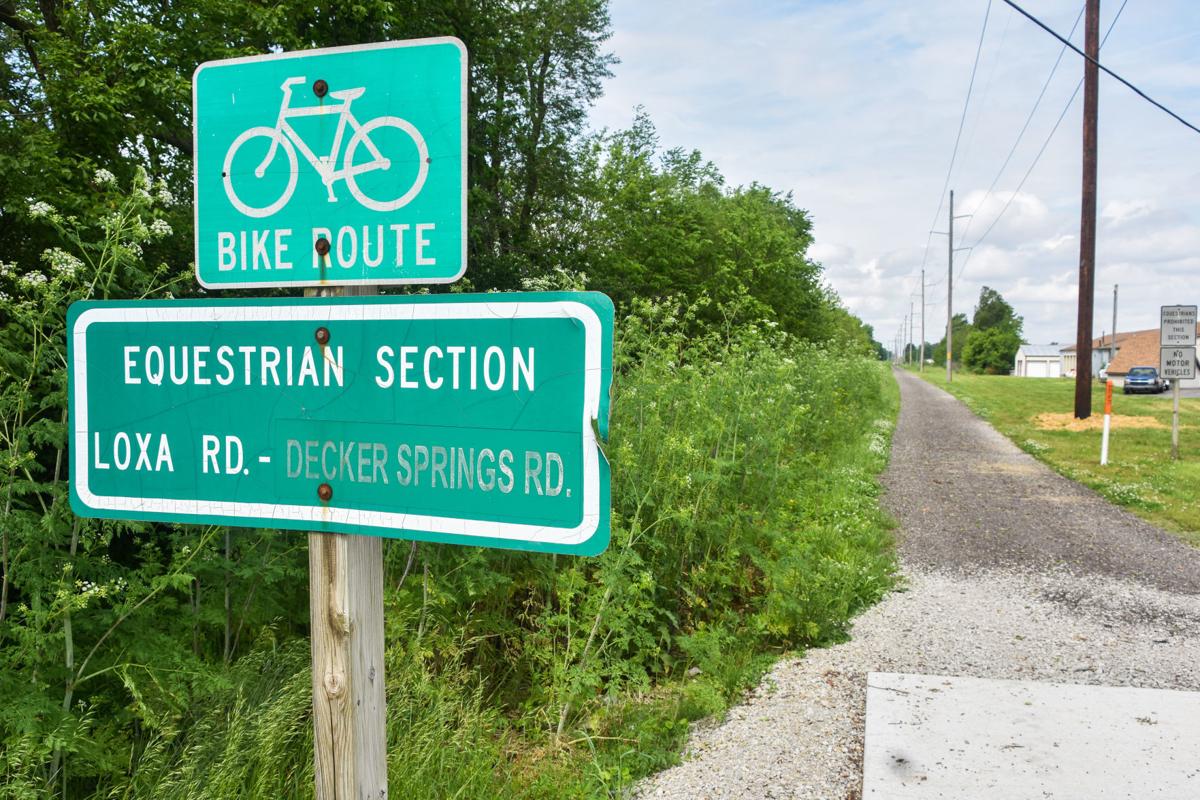 CHARLESTON — Paving of the bike trail connecting Charleston and Mattoon is set to begin next week.
The work that will replace the Lincoln Prairie Grass Trail's gravel surface with asphalt comes nearly four years after the two cities received a major state grant for the project.
After initial construction bids came in too high, the project was split into two phases, Charleston Public Works Director Curt Buescher said. That will allow the state grant, other grants and public funds to cover the first phase's expense, he said.
The paving work will likely begin on Wednesday at the trail access point at E Street in Charleston and work west from there, Buescher said. It's expected to be completed in the fall.
The bike trail goes from just northeast of Charleston and roughly parallels Illinois Route 316 to the east side of Mattoon.
The major funding portion for the project came in 2016 when a joint grant application from Charleston and Mattoon led to an award of $800,000 from an Illinois Department of Transportation program.
Buescher said additional funding came from the Lumpkin Family Foundation of Mattoon and the Charleston Area Charitable Foundation as well as the two cities.
There was also support from the Bike & Hike store in Charleston and Ne-Co Asphalt Co., which was awarded the $1 million contract for the upcoming work, he said.
The paving work will take place on the trail from the B Street location in Charleston to Logan Street in Mattoon.
The first phase of the project will also include striping and sign improvements on the trail from Logan Street to 10th Street in Mattoon and from E Street to 14th Street in Charleston.
Signs and striping work will also take place along the bike paths on Sixth and Seventh streets in Charleston to help them serve as a route from the bike trail to Eastern Illinois University, Buescher said.
With the later phase of the project, new trail construction will take place from 10th to 16th streets in Mattoon. Signs and striping will also be done from 16th Street to the Amtrak train depot, as well.
The City of Mattoon plans to seek the funding for that portion of the project and its scheduling will be based on funding availability, Buescher said.
Get Government & Politics updates in your inbox!
Stay up-to-date on the latest in local and national government and political topics with our newsletter.