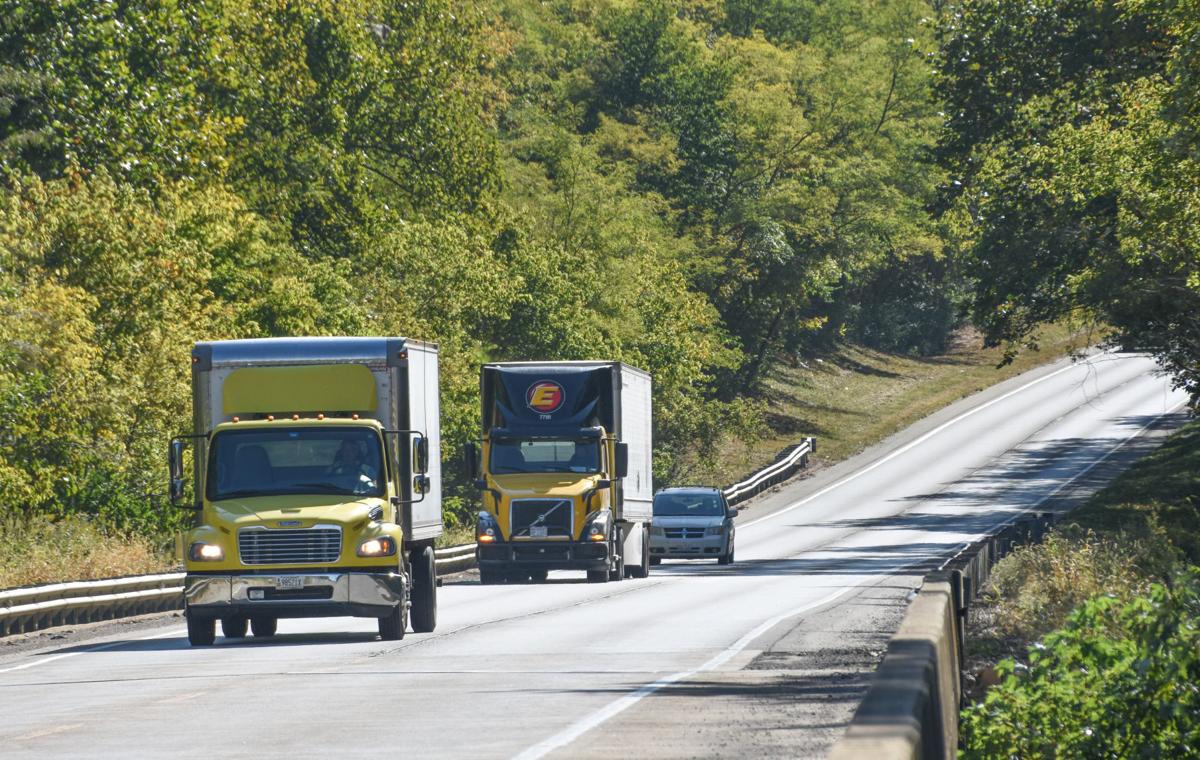 CHARLESTON — A multimillion-dollar project the city of Charleston is proposing would create a path for bicyclists and pedestrians from Lake Charleston to nearby natural areas.
The city plans to apply for a $2 million state grant while a $1.8 million contribution from the Lumpkin Family Foundation in Mattoon would provided the needed matching funds.
The goal is to link the trails at Lake Charleston and the Warbler Ridge Conservation Area, which are now separated by Illinois Route 130 and the Embarras River.
"We want to connect those two regional facilities but we want to do it safely," Charleston City Planner Steve Pamperin said.
Pamperin said one of the "many elements" of a bicycle plan the city adopted in 2018 was to look for ways to connect the lake area to Warbler Ridge and, eventually, Fox Ridge State Park.
Warbler Ridge is owned by a private conservation organization but is open to the public. One of its trailhead locations is on Bypass Road near the intersection with Route 130.
Pamperin said the plan is for a path starting in the area of the lake's spillway pavilion, going under Route 130 before bridging the river and connecting with Bypass Road on the other side of the highway.
The path would be limited to pedestrians and bicyclists and could possibly be completed sometime in 2023, if funding and construction go as planned, Pamperin said.
The grant application requires a public hearing on the proposal and that's scheduled for 6 p.m. on Oct. 20 in Charleston City Hall. The Charleston City Council is scheduled to meet at 6:30 p.m. that day and a vote on a resolution in support of the application is expected during that meeting, Pamperin said.
He said he hopes the city will receive a decision on the grant application sometime early next year.
Information on the project will be available at City Hall starting Friday and a link to the feasibility study for the project is available on the city's website, charlestonillinois.org.
Representatives of the Lumpkin Family Foundation weren't available for comment on the organization's contribution.
Brendan Lynch, who serves on a city advisory committee that works on trail projects and related efforts, said he's certain hikers and bicyclists would travel from the lake to Warbler Ridge now if they could do so safely.
"It will unify two enormous conservation areas," he said of the project. "It will remove a barrier of entry."
Lynch said there's an "enormous local demand" for outdoor recreation facilities. Structure such as the bridge and path are rare in Illinois and it could serve as an attraction for tourists and impact economic development, he said.
---