MATTOON — The Mattoon City Council that was sworn into office at the post-election reorganizational meeting Tuesday evening included a new mayor and two new commissioners.
New Mayor Rick Hall, who previously served on the council, took the oath of office alongside newly elected members Jim Closson and David Phipps and newly re-elected members Dave Cox and Sandra Graven during a ceremony led by City Clerk Susan O'Brien. Family members and other well-wishers in the audience applauded as the five took on their new roles.
Just prior to the ceremony, Hall presented a plaque to outgoing council member Preston Owen in honor of his service to the city. Hall and Owen had run against each other for mayor in the April 6 election in a race that included two other candidates.
"It has been a privilege and an honor to serve with you for the last eight years," Graven said to her outgoing colleague. Owen, who had served on the council since 2013, previously worked as the city attorney and city treasurer for nine years.
One of Hall's first actions in his new role was to lead the council in a vote on assigning commissioner duties for the various city departments to the mayor and council members.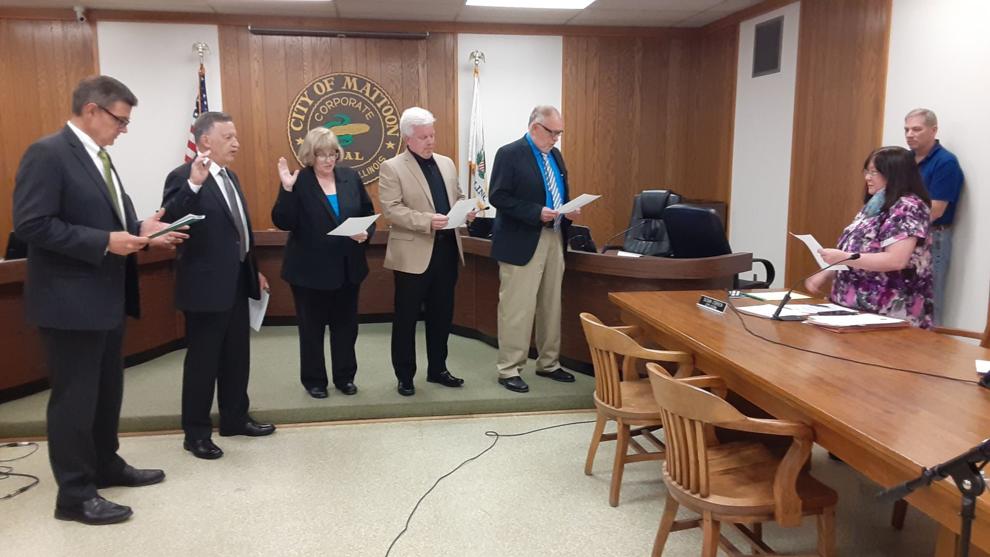 The new mayor made sure to read aloud that the assignments are the Department of Public Affairs for him, Department of Accounts and Finances for Graven, Department of Streets and Public Improvement for Phipps, Department of Public Property for Closson, and Department of Public Health and Safety for Cox.
Hall, who had served on the council since 2007, is retired and most recently worked as business manager for a law firm. Most of his professional career was spent with Consolidated Communications in various executive management positions. Prior to that, he was in public accounting.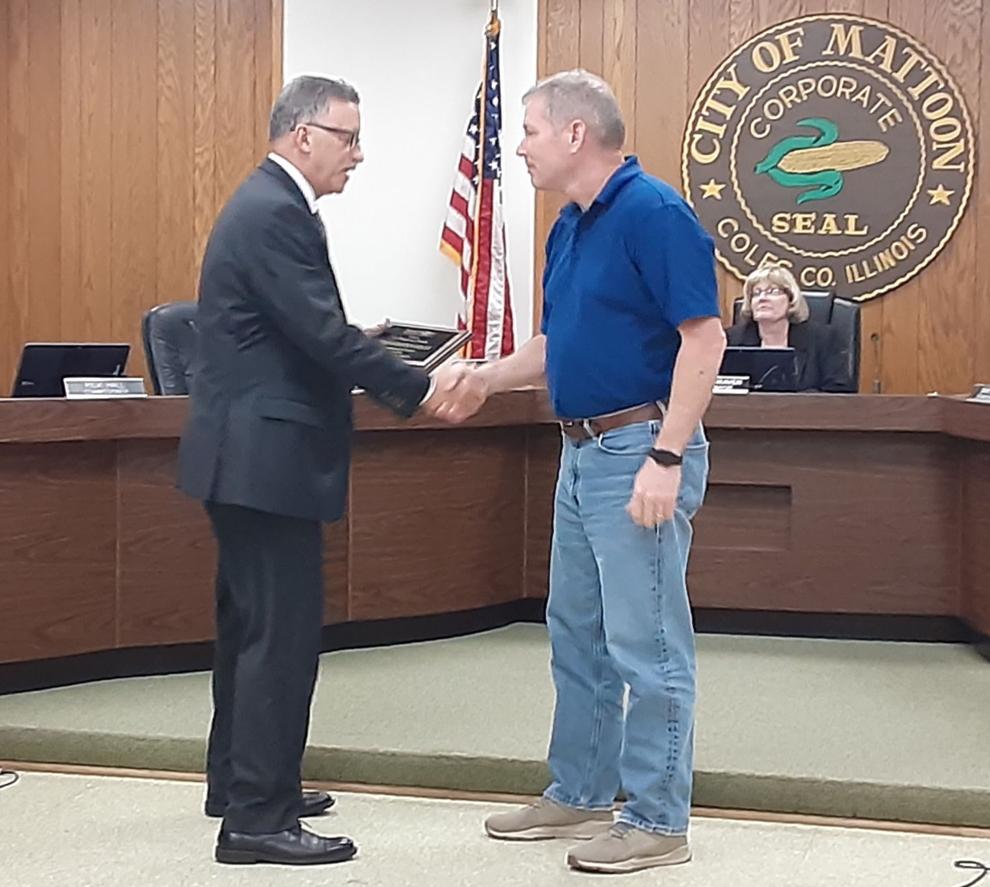 Cox and Graven have served on the council since 2013, and Graven had been serving as acting mayor since late December following the death of Mayor Tim Gover. Cox is a automotive sales consultant and Graven is a certified public accountant.
Regarding the new additions to the council, Closson is a municipal risk management specialist who previously worked for the city as emergency services director and Phipps is an investment/financial advisor.
The four commissioners who were sworn in Tuesday were elected in a City Council race with a larger than usual field of eight other candidates.
---