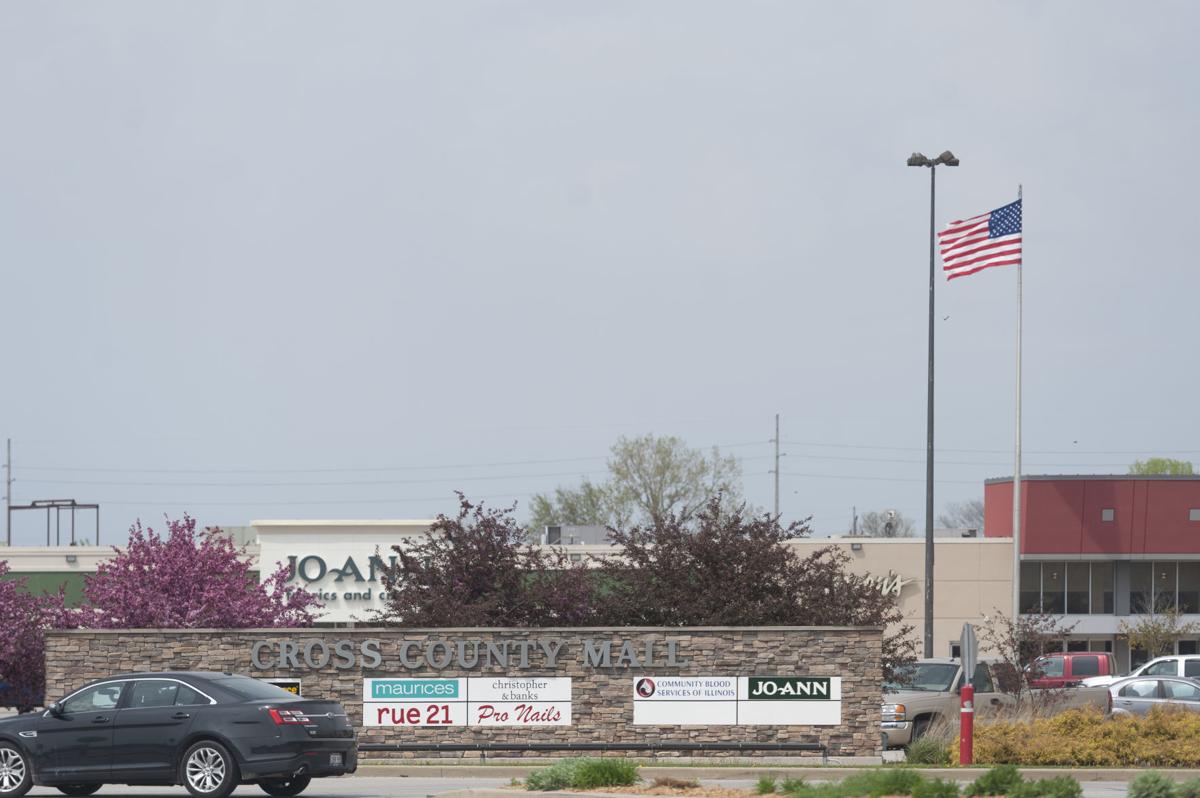 MATTOON – Marshalls is coming to the Cross County Mall this fall.
Rural King Realty, the owners of this shopping complex in Mattoon, confirmed the addition of the department store in a note to mall tenants. The Journal Gazette and Times-Courier office is located in the mall.
Rural King Realty announced in early April that it was in talks with TJX Companies, parent company of Marshalls, after a marketing image of the mall began circulating online with a future Marshalls location shown as being somewhere in the center of the mall between Joann Fabrics and Scotty's Brewhouse.
TJX Companies has not made any announcements at this time regarding the possibility of a Marshalls department store opening at the Cross County Mall.
"I am not able to confirm that location. We have no official announcement yet," said TJX Companies spokeswoman Katie Babb on Tuesday. She added that they usually do not officially announce an opening until two to three weeks before the store debuts.
TJX Companies reports in its investor information online that it operates off-price apparel and home fashions stores in nine countries across three continents, and that it sees growth opportunities both in the U.S. and abroad.
The note to Cross County tenants also mentioned other updates, including the addition of day lockers and hangers to keep belongings safe while patrons shop and of new vending options near the old Grinders coffee shop location.
Mall fitness walkers Cheryl Hickox and Donna St. John, both of Mattoon, said last week that they tried out the lockers and are glad to have them available. Hickox said she appreciates the improvements that Rural King has made to the mall and is hopeful that new stores will open there to help replace the Carson's department store that closed last year.
"We have a nice mall here," St. John said.
The Mattoon based Rural King company purchased the mall in late 2017 and moved its Mattoon store into the former Sears space there in January. Scotty's opened in December.
In February, Rural King and local officials announced that a Cross County Innovation Center for entrepreneur development will open this fall in office space at the mall with the help of $325,000 in Google grant funding.
The note to tenants stated that "the RK Realty team have worked hard to bring in new businesses to the mall to bring more businesses to the community."
Contact Rob Stroud at (217) 238-6861. Follow him on Twitter: @TheRobStroud
Get local news delivered to your inbox!
Subscribe to our Daily Headlines newsletter.