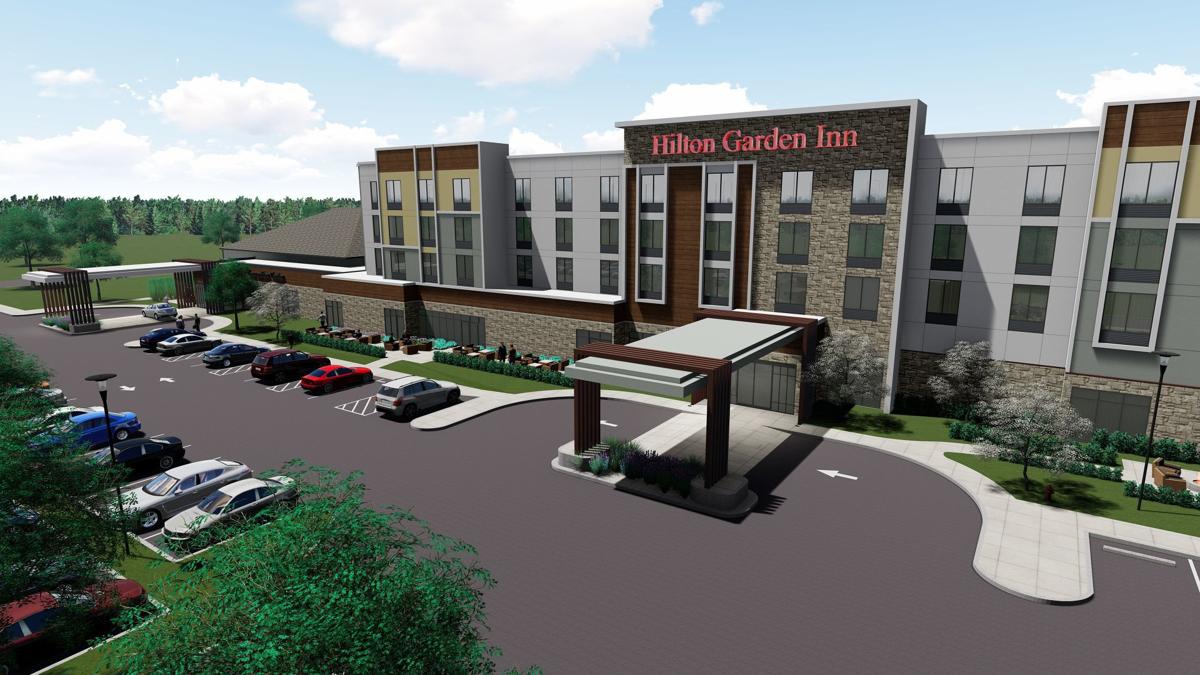 MATTOON --The City Council on Tuesday approved a redevelopment agreement regarding the Hilton Garden Inn and adjoining convention center that are set to be built at the southwest corner of Illinois Route 16 and Lerna Road.
The council also heard a report that approximately 240 bicyclists are scheduled to stay overnight Sunday in Mattoon, including more than half of them camping at Peterson Park, as part of a Grand Illinois Bike Tour organized by the Ride Illinois nonprofit organization.
Regarding the redevelopment agreement, this document will help facilitate the construction of a 102-room, 4-story hotel and 550-capacity convention center on property that is part of the city's Interstate 57 East business and tax increment financing districts. The group of developers for this project includes real estate developer Jeremy Yost of Charleston.
"We sincerely appreciate the city working with us. We look forward to bringing a beautiful project to Mattoon," Yost said during the meeting. He added afterward that the project will create 40-60 permanent full-time and part-time jobs.
The Hilton Garden Inn is slated to offer a Great American Grill restaurant,  a full-service bar, indoor pool, and fitness center. Yost has said construction is scheduled to start in July and be completed in time for the fall 2020 school semester.
During Tuesday's meeting, council member Preston Owen thanked Yost and the other developers for investing in Mattoon.
"You have put a lot of time and effort into this. This is going to be a great project for Mattoon and Coles County as a whole," said council member Dave Cox.
Mayor Tim Gover said he also wanted to thank City Administrator Kyle Gill for putting in many hours working with the developers on a project that has been a "team effort" for them and the city.
"I think this is this is the opening of a great deal of expansion in that area," Gover said of the southwest corner of Route 16 and Lerna Road.
The I-57 East business and tax increment financing districts provide financial incentives for development there. The redevelopment agreement outlines how a set percentage of the property and sales tax revenue generated by the hotel and convention center project will be returned to the developers for a limited number of years.
Regarding the Grand Illinois Bike Tour, council member Rick Hall gave an update on this event after the council amended the city code to establish Mattoon Bicycle Committee. Tour organizers report that approximately 135 cyclists will camp at Peterson and 105 will stay in local hotels. Hall said the cyclists will be en route from Amish country.
Hall said the creation of the bicycle committee is part of ongoing efforts to improve bicycling conditions in Mattoon for local and visiting cyclists. He noted that the new street striping on part of Richmond Avenue includes bicycle lane markings.
"It's a great project and this is going to be a good committee to see that through," Cox said.
Other council actions included:
Approving plans for the Broadway Avenue streetscaping project from 19th Street to the railroad bridge.
Approving a $37,000 change order from Crawford Murphy & Tilly for the design of the Sarah Bush Lincoln re-chlorination project.
Purchasing one 2019 Chevrolet Impala with the administrative package for $24,279.00 for the Mattoon Police Department.
Reappointing Laura Glenn, Jen Bullock and Greg Ray to the Mattoon Public Library Board.
Contact Rob Stroud at (217) 238-6861. Follow him on Twitter: @TheRobStroud