MATTOON -- The classroom setting was a little different for Mattoon High School students Thursday.
Instead of hitting the books and halls they have grown used to, most of the almost 1,000 students at the school spread out across Coles County taking part in numerous community service projects, notably on the anniversary of the shooting that rocked the community last year on this day.  
On Sept. 20, 2017, a student came to the school cafeteria with the reported intentions of shooting another student or more, but before doing so, he was thwarted by a teacher, Angela McQueen, who wrestled the gun from him. One student was shot as a result of the incident, but reportedly has since recovered. 
Thursday's campus-wide community service effort, Green and Gold Day, for many was sparked by an interest among school leaders to make this day more than an anniversary for the traumatic event.
Renee Rawlings, a senior, was excited to take part. 
"(Today) is known as something tragic," Rawlings said. "I think this is a great way to turn this day around and make its memory something different."  
Rawlings and Macayle Miller, another senior, were pulling weeds along Broadway Avenue early Thursday in preparation to plant green and gold mums all across the strip. 
Miller said it was a meaningful experience for her to help out. She said even if it was more voluntary, she would have taken part. 
Across town, students were serving as gardeners and mentors to second-graders at the Fit-2-serve community garden.
As part of the Farm-2-School program, these students were making connections with the younger group and doing some work in preparation for the upcoming winter season. 
For Bill Duey, Fit-2-Serve director and project leader at the site, participating was a no-brainer. No matter the day it landed on, Duey sees it as a step in the right direction. 
"Our whole mission is to equip people to serve," he said. "Anytime that we are asking our children, our students, to get out and help others is a positive thing. I feel strongly that this will be a kickoff, a catalyst if you will, for almost creating a culture to service." 
Duey indicated there was a magic in watching that service especially between two generations of students. 
"For a second-grader to see a high schooler -- there is something magical about that," Duey said. "
Register for more free articles.
Stay logged in to skip the surveys.
The energy surrounding these projects was palpable, he said. As soon as the bus pulled up with the high school kids, the second-graders were already getting excited, Duey said. 
"They wanted the high schoolers to get back on the bus and go back with them," Duey said when the second-graders were leaving. 
One such high schooler, Madison Miller, said she did not choose the community garden as a project, but was positive to the idea of the service day. She would have rather gone on as if it was another school day, she said. The service day will never erase the memory of the events of last year's shooting for her, but Madison said serving the community after they had supported MHS was a good move. 
A high school paraprofessional who was at one of the projects, Dana Freeman, saw it as a better option to the alternative. 
"(The anniversary of shooting) brings up a lot of feelings and emotions," Freeman said. "I think being able to go out and keep yourself busy and do positive things is something better than sitting around and dwelling on the past." 
A sophomore student who was in the cafeteria at the time of the shooting, Anna Morton, felt similarly. 
"There is so much that happened that the community reached out," Anna said. "So, I feel that it is perfect... that we can give back to the community."
She helped assemble gifts for patients at Sarah Bush Lincoln Health Center and assisted in a car wash.
Anna saw it as a form of gratitude for getting the community through the trauma of the shooting. She specifically remembered the warm feeling she felt coming back to class last year and seeing the inspirational messages in chalk on the sidewalk of the school. 
This was a first step for the district, Mattoon Superintendent Larry Lilly said. The connection to the shooting was a catalyst for the day, but Lilly said its meaning will shift over time.
"Moving forward, this is something that will take on a different meaning year to year," Lilly said. 
Lilly indicated this might not be a one-and-done deal for the district. School officials have already started making efforts to connect more with community members through the state competency-based pilot program.
---
MHS Service Day 09/20/18 - 1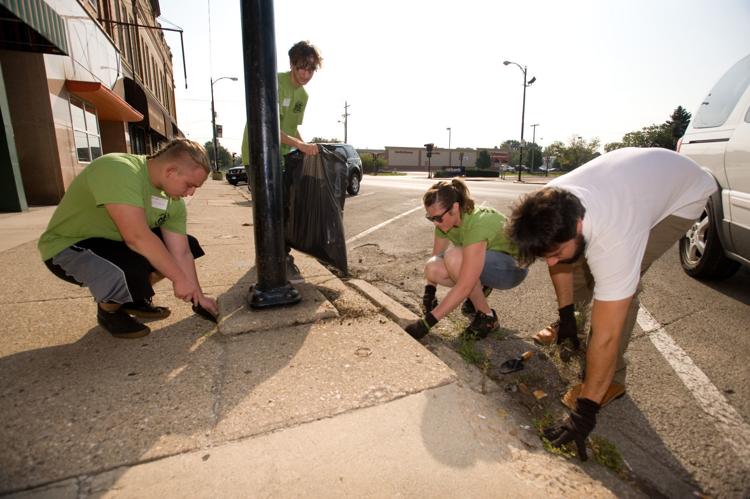 MHS Service Day 09/20/18 - 2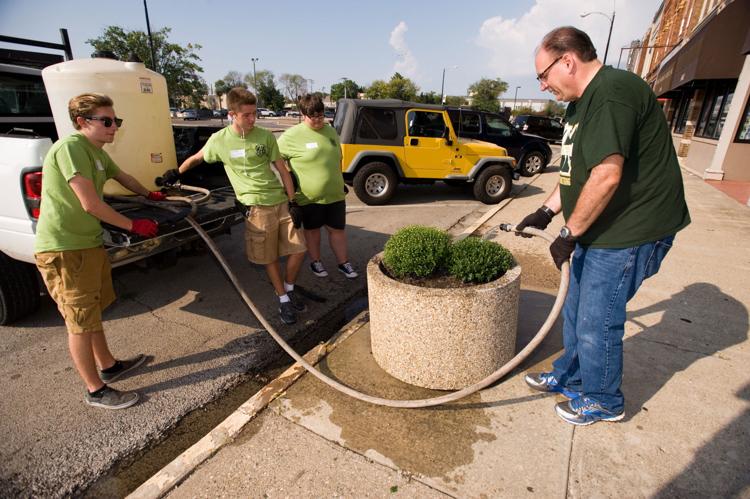 MHS Service Day 09/20/18 - 3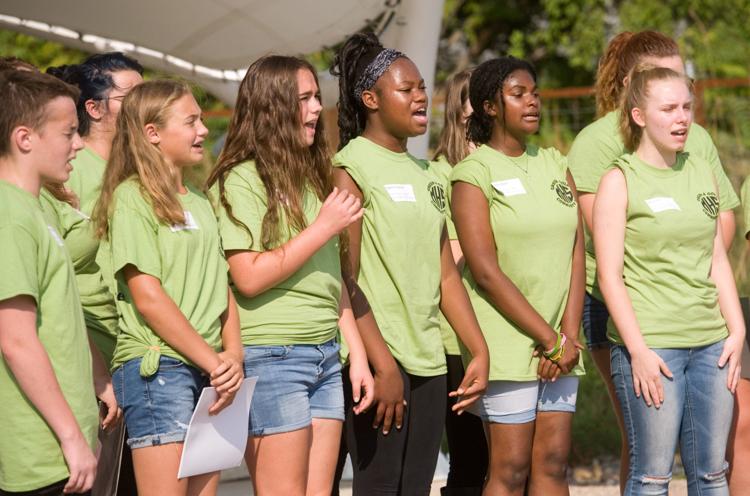 MHS Service Day 09/20/18 - 4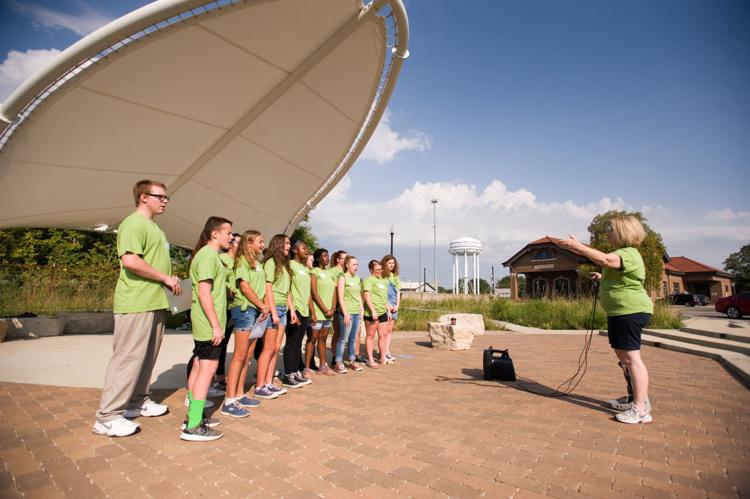 MHS Service Day 09/20/18 - 5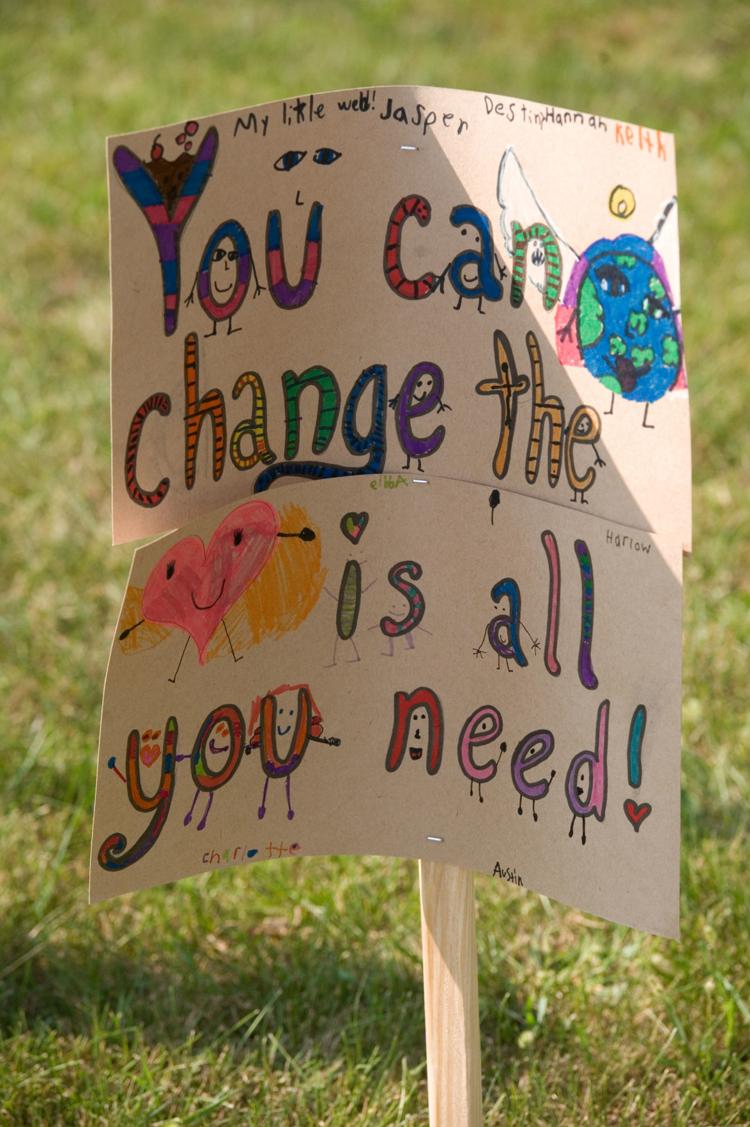 MHS Service Day 09/20/18 - 6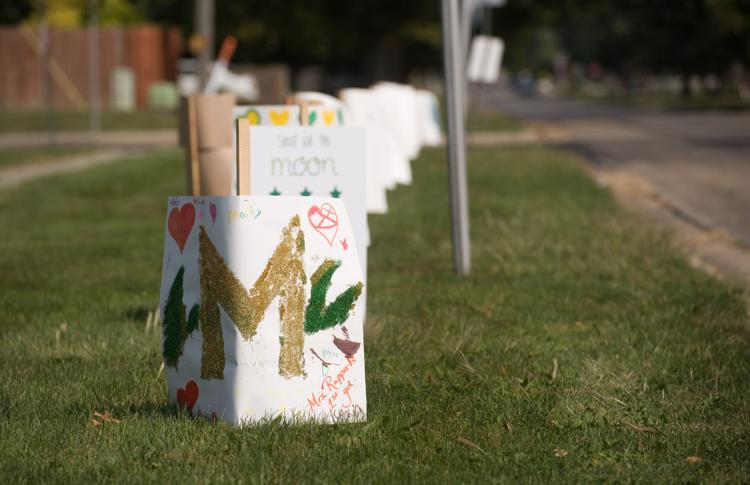 MHS Service Day 09/20/18 - 7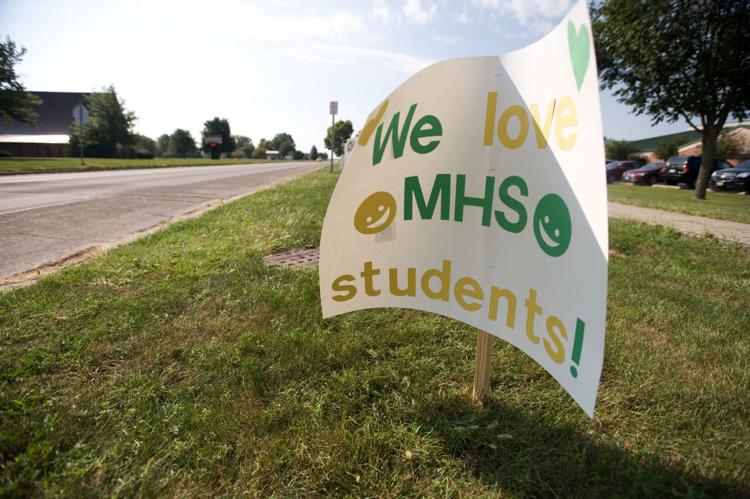 MHS Service Day 09/20/18 - 8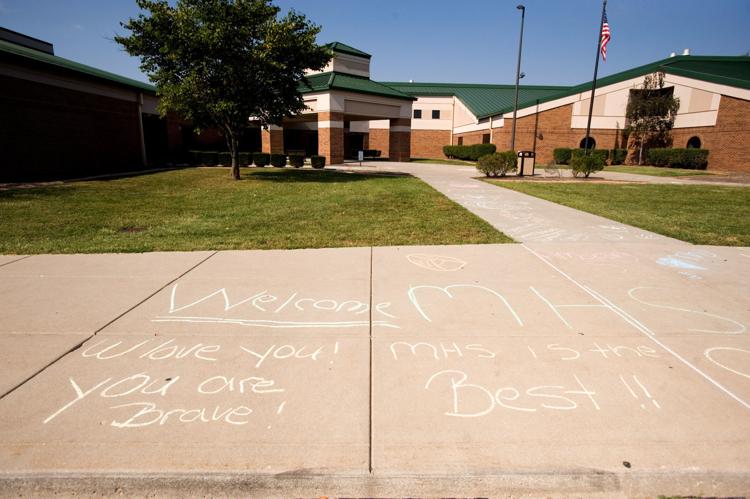 MHS Service Day 09/20/18 - 9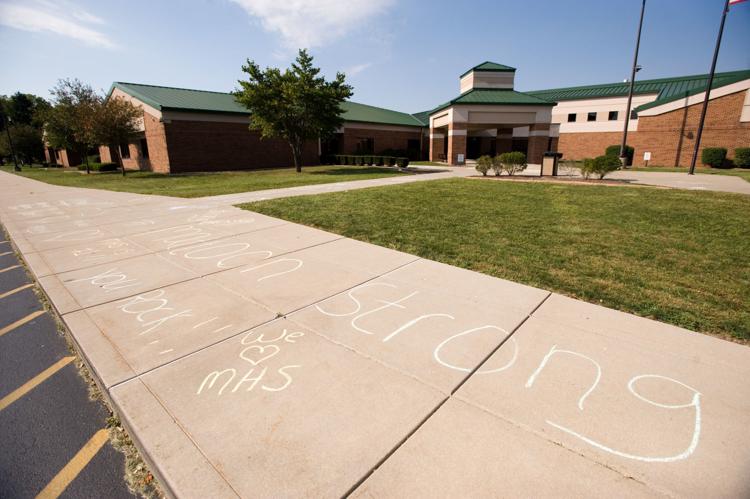 MHS Service Day 09/20/18 - 10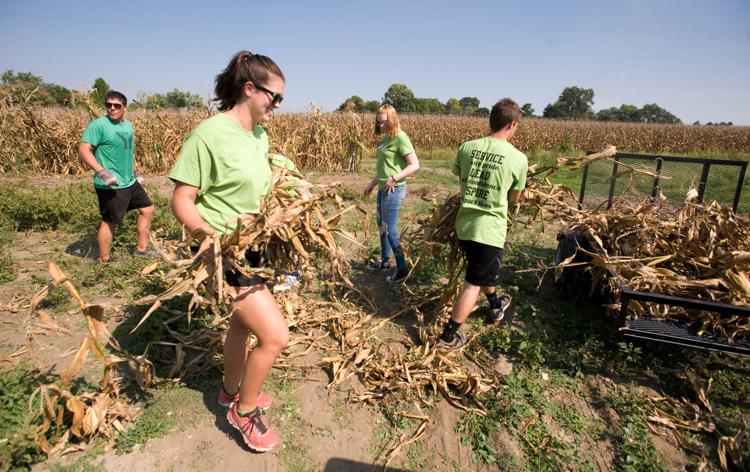 MHS Service Day 09/20/18 - 11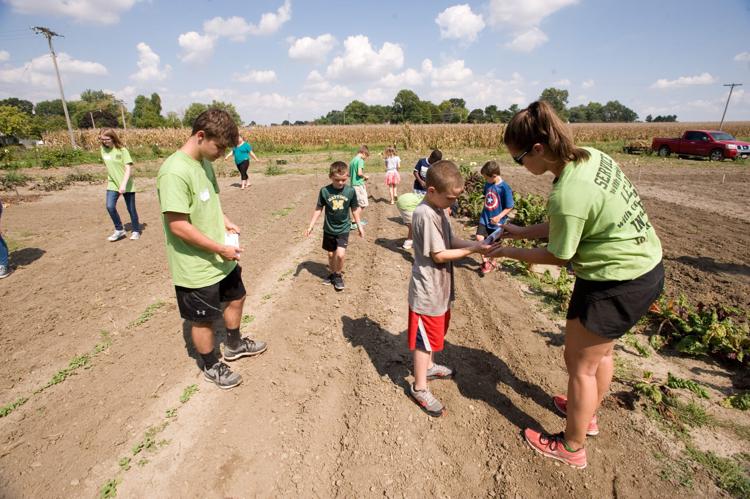 MHS Service Day 09/20/18 - 12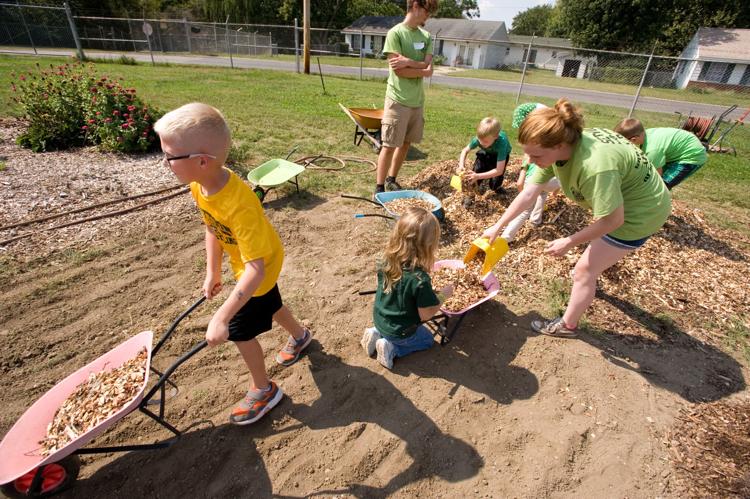 MHS Service Day 09/20/18 - 13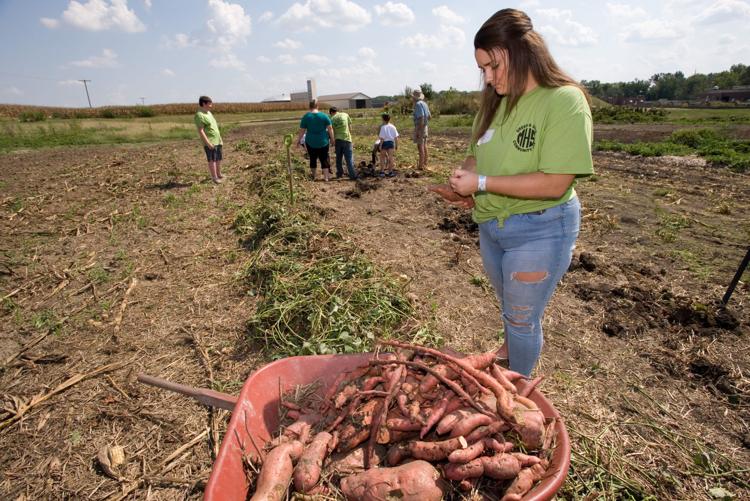 MHS Service Day 09/20/18 - 14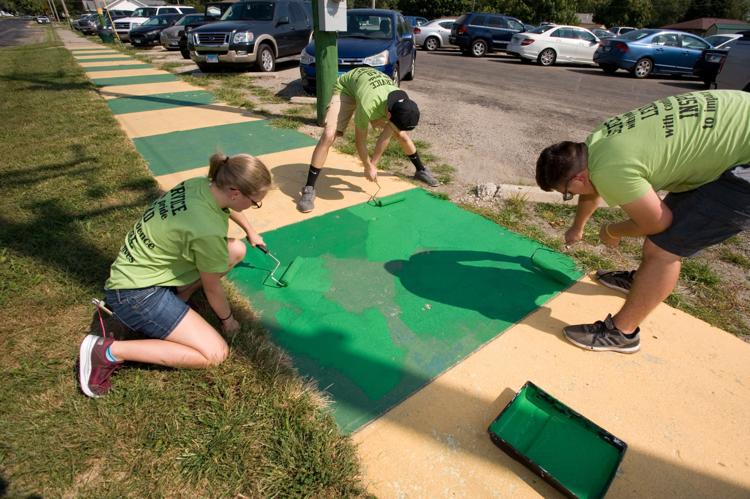 MHS Service Day 09/20/18 - 15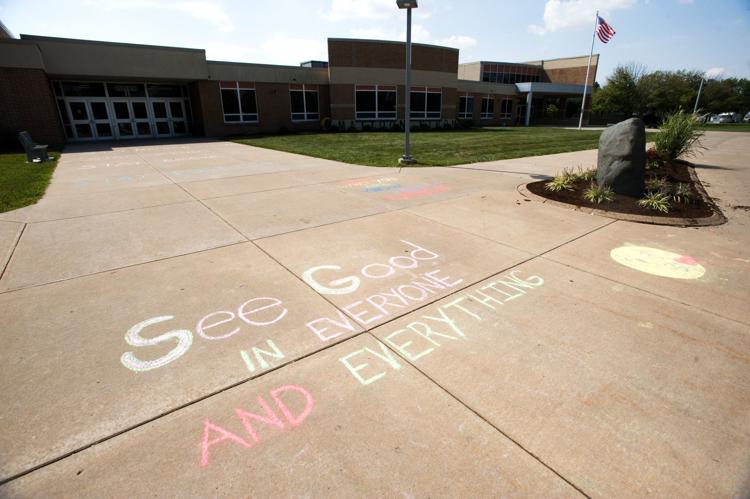 MHS Service Day 09/20/18 - 16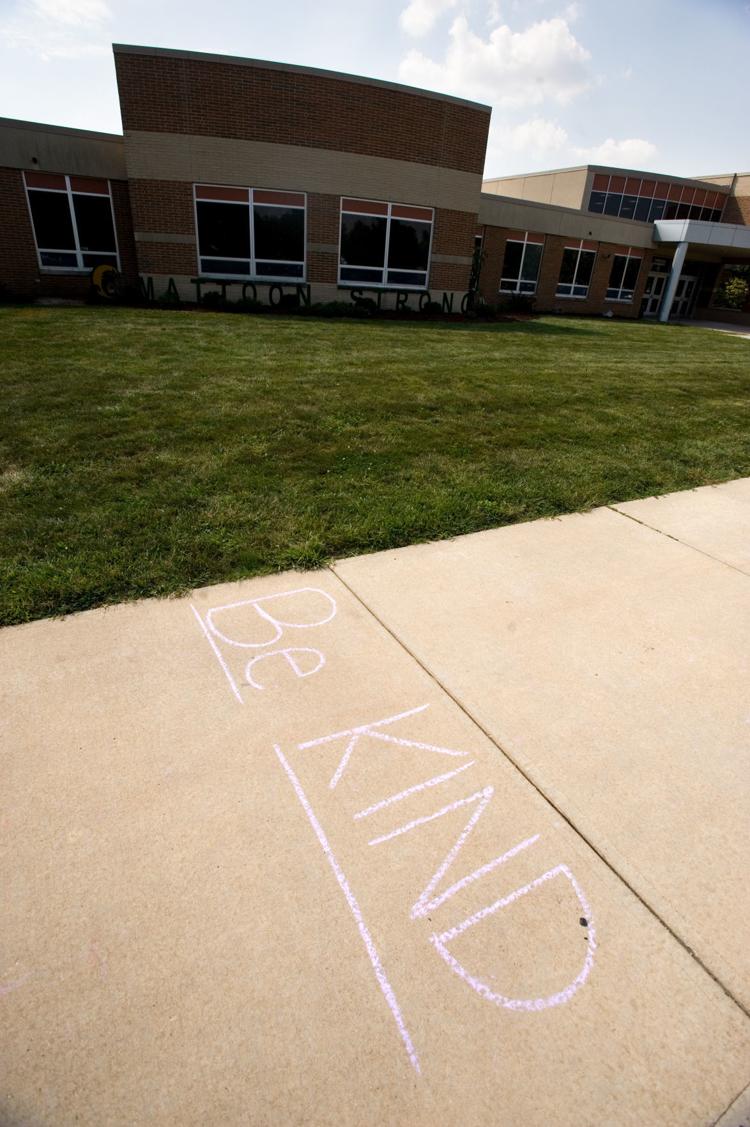 MHS Service Day 09/20/18 - 17