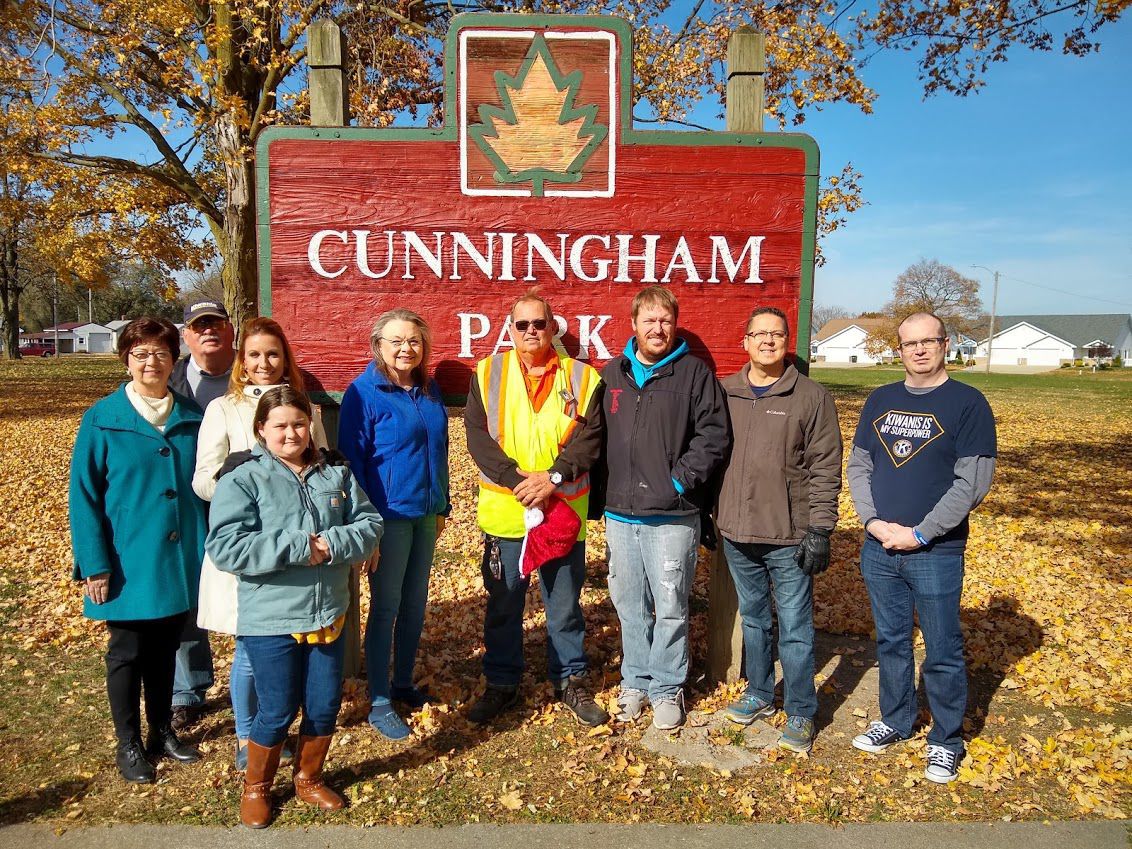 MATTOON — The Kiwanis Club of Mattoon announced on Saturday that it has purchased a new playground for the city's Cunningham Park through its ongoing fundraising campaign.
Kiwanis President Mike Cook said the club purchased the playground last week from Cunningham Recreation of Charlotte, N.C. for approximately $49,000. He said the club was able to get a $20,000 discount on the playground by finalizing the purchase by Oct. 31.
Cook said the playground will be delivered soon and then stored by the city until it can be installed at the southwest corner of the park, a block north of the Salvation Army. The park is located along the north side of Champaign Avenue, between 12th and 13th Street.
The city has chosen green Mattoon high school and blue middle school colors for the playground's slides and climbing structures, Cook said.
The park's history dates back to land developers John Allison, James Cunningham and John Cunningham deeding this site to the city when Mattoon was founded in 1855. The full name of this site, which is the city's oldest park, is Allison-Cunningham Park.
Although the park was once a focal point for community activities, its amenities now mainly consist of a worn playground and basketball court. The Salvation Army and others in the neighborhood asked the Kiwanis Club to raise money for a new playground there.
Cook said Kiwanis is continuing to raise money for its Cunningham Park improvement effort, including selling engraved memorial bricks that will be placed at the new playground. More information is available at the Kiwanis Cunningham Park Project page on Facebook.
Contact Rob Stroud at (217) 238-6861. Follow him on Twitter: @TheRobStroud
Get local news delivered to your inbox!
Subscribe to our Daily Headlines newsletter.