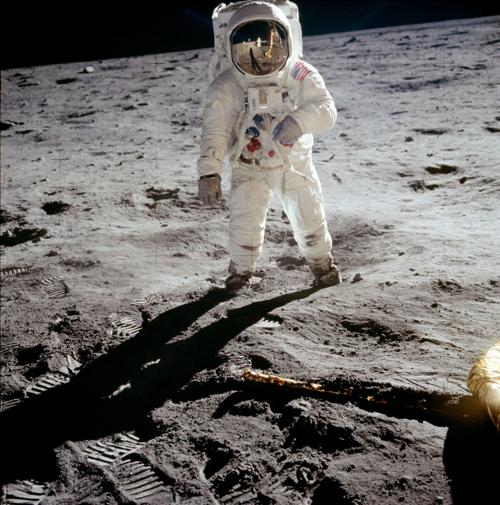 MATTOON — The Cross County Mall and its Merchant Association have placed a "Destination Moon: The Apollo 11 Mission" exhibit on display through Jan. 30.
This poster exhibition from the Smithsonian celebrates the 50th anniversary of the Apollo 11 mission, and explores the birth and development of the American space program and the space race. It is available for viewing in the main corridor during mall hours.
On July 24, 1969, Apollo 11 met President John F. Kennedy's 1961 challenge of "landing a man on the moon and returning him safely to the Earth."
You have free articles remaining.
The poster exhibition explores what led the United States to accept this challenge and how the resulting 953,054-mile voyage to the moon and back was accomplished just eight years after the program was authorized.
"Destination Moon" examines the mission and recognizes some of the more than 400,000 people employed in NASA programs who worked through the trials, tragedies and triumphs of the 20 missions from 1961 to 1969 before Apollo 11.
In keeping with the spirit of Smithsonian Institute Traveling Exhibition Services, the poster exhibit will be available for display at other sites following its time at the mall. Those interested in reserving dates can contact Sherri Aldrich at saldrich@ruralking.com.
Property owner Rural King Realty of Mattoon has been hosting more special events and adding more amenities at the mall, including new children's rides, since taking owner ownership in late 2017.