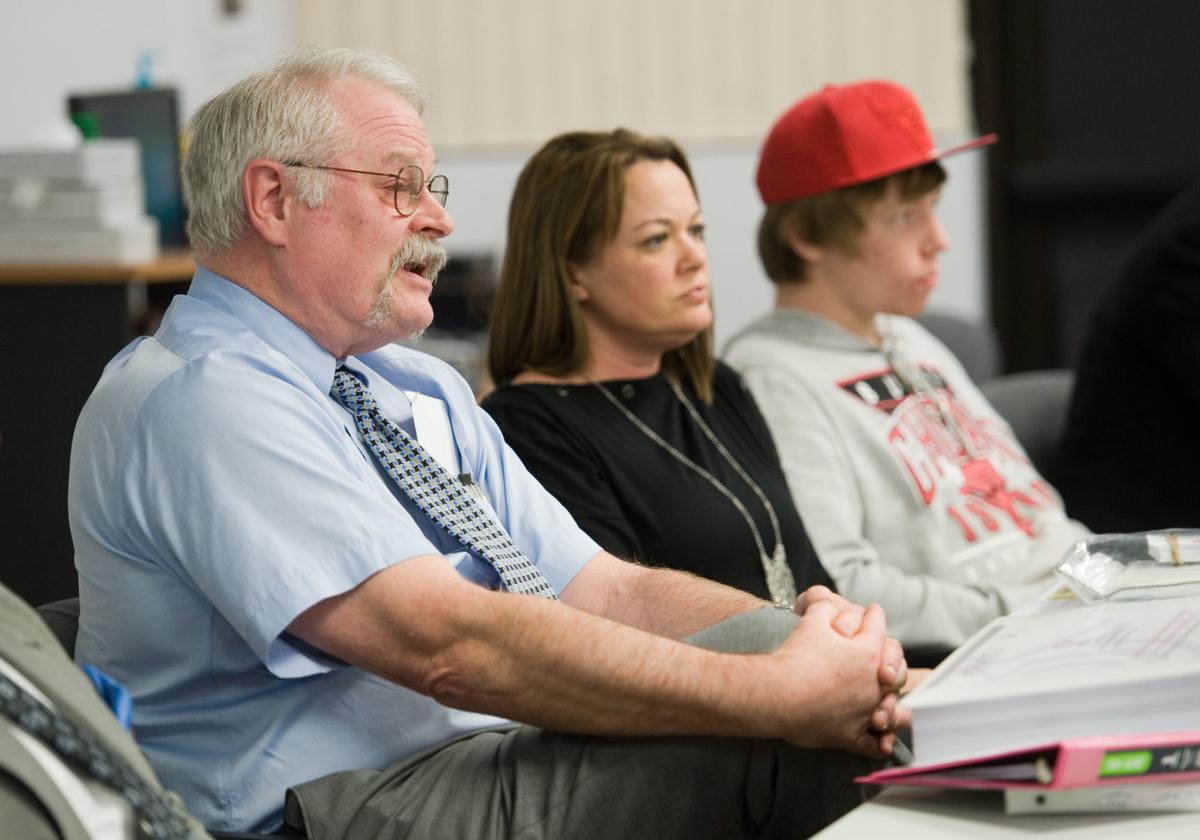 CHARLESTON -- A panel of local experts spoke on the foothold that heroin has made in the area Tuesday, and one thing that can be gleaned from their discussion is that the epidemic is not getting much better.
To panelist Melissa Parker, adolescent specialist at the Central East Alcoholism and Drug Council, the prevalence is staggering.
"I have been in this field for about 15 years now, and I would say that within the last 2-3 years the jump in heroin use is huge, especially to the ones that we considered the transitional age youth, the 18- to 25-year-olds," Parker said.
This prevalence is evident in the consistent amount of overdoses local paramedics and other first responders are seeing. In the past five months, Charleston firefighters have responded to 22 heroin and opioid overdoses, Charleston fire Chief Steve Bennett said in a written statement.
Bennett, who was not able to attend the panel discussion, according to organizers, said in the statement that it is a growing problem in the area and firefighters are seeing it first hand.
The emergency calls related to opioid abuse have made a jump, and heroin has been at the top of those, he said.
In the past four years, Bennett can recall at least two overdose deaths, and many of the panelists agreed the number would have been higher without the emergency treatment drug Narcan.
Most emergency personnel in the area can and will administer Narcan.
Other drugs are exacerbating the problem, panelists said. East Central Illinois Task Force inspector Chase Kull and Robert Agney said that the drug is getting laced with other more potent drugs like Fentanyl, which they said is 50 to 100 times stronger than morphine. Not much of Fentanyl is needed to get someone to overdose, either, they noted.
That's a scary notion to them since a majority of heroin seizures they have handled among patients are due to Fentanyl laced in with the heroin, they reported.
This is a problem on a national scale. According to panelist Ted Fifer of Nextstep Behavioral Healthcare, 65,000 people were reported dead last year as a result of drug overdoses in the country.
And, it has become an especially pervasive issue in more rural areas because of the lack of resources in the area, said Wiley Jenkins, Science Director for Southern Illinois University Med's Office of Population Science and Policy who specializes in this area.
He said it is difficult to get clinics in these areas because of the expensive nature of the clinics without the volume of more metropolitan areas.
Other drugs have crept in to be a bigger problem at least on the legal system. According to the task force inspectors, most of their arrests are meth-related in comparison to other drugs.
Get local news delivered to your inbox!
Subscribe to our Daily Headlines newsletter.