TOLEDO — An accident involving two sport utility vehicles on Illinois Route 121 in Cumberland County on Friday night led to both drivers and a passenger in each vehicle needing medical attention.
The accident took place about 10:05 p.m. Friday at the intersection of County Road 1350E southeast of Toledo, a news release from Illinois State Police said.
The release said one driver, Dylan L. Ealy, 20 of Toledo, was westbound on Route 121 and the vehicle left the roadway, the release said.
It said Ealy over corrected and his vehicle crossed the road's center line and hit the vehicle driven by Haley M. Honselman, 38, of Casey, it said.
In addition to the drivers, those needing medical attention were a passenger in Ealy's vehicle, Dane L. Ealy, 18, of Toledo, and a 9-year-old boy, no name listed, in Honselman's vehicle.
The news release said they were taken to an unidentified area hospital. Another passenger in Honselman's vehicle, Eric W. Honselman, 38, of Casey, was not injured, it said.
The release also said Dylan Ealy received citations for failure to reduce speed to avoid an accident and improper lane use.
---
From the archives: Bergner's and Carson's in Mattoon
20 ways to save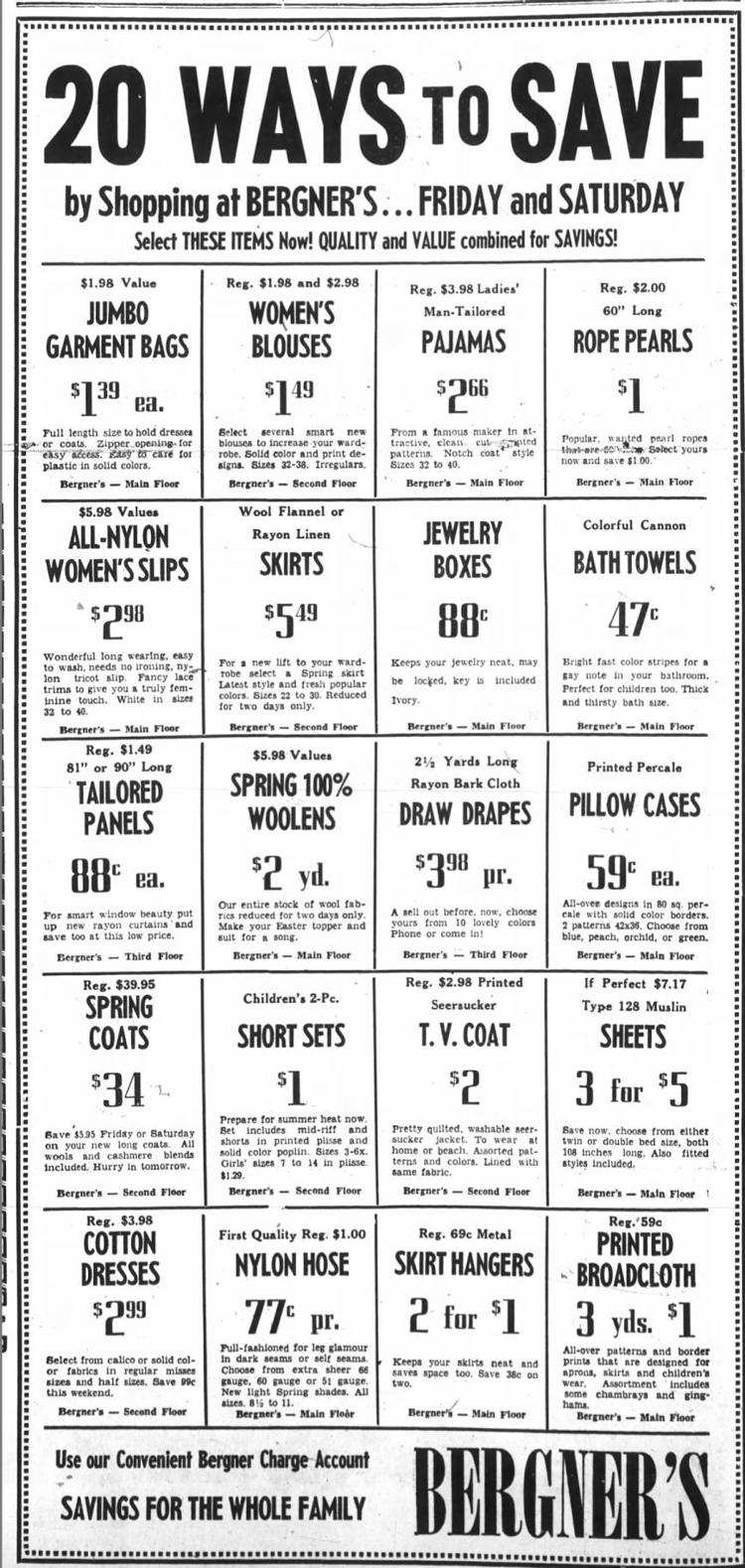 Bergner's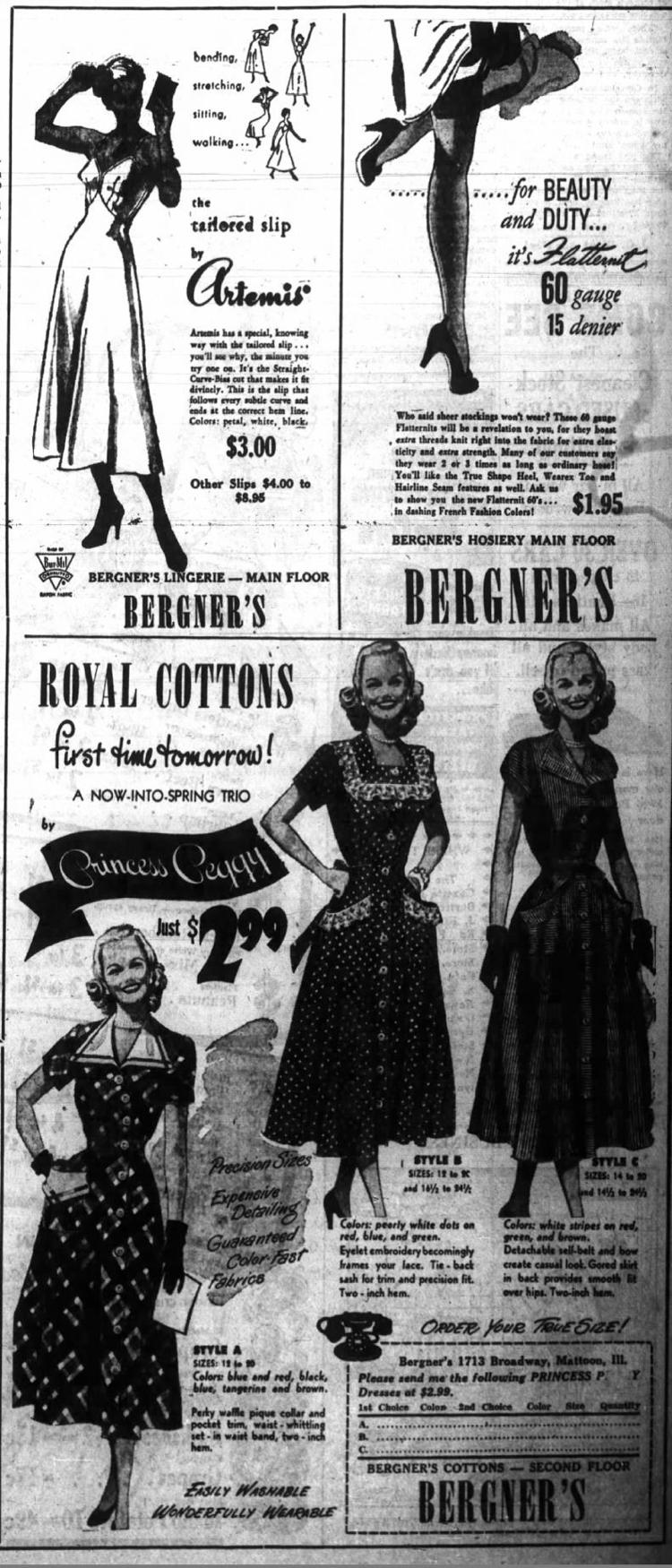 Carson's Community Days to raise money for nonprofits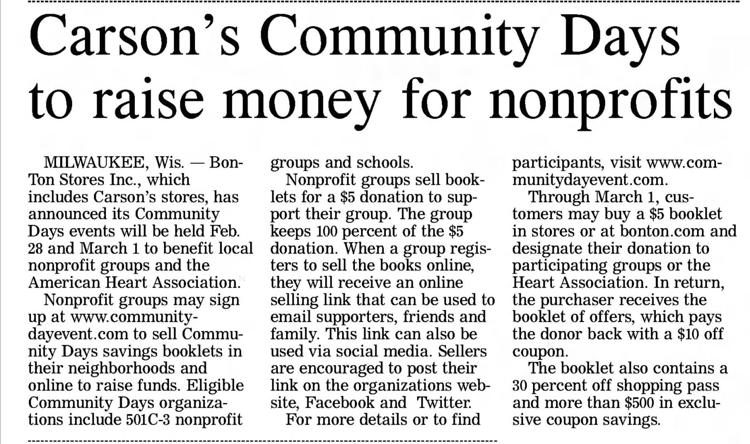 Bergner to close in January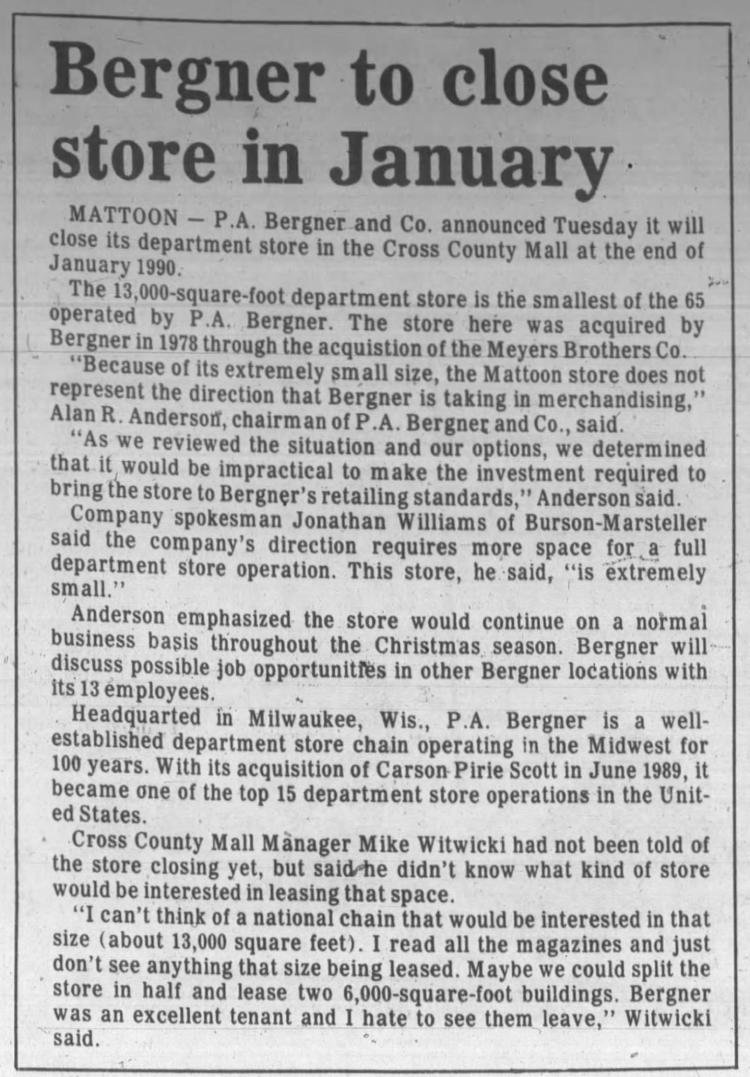 Bergner's announces promotions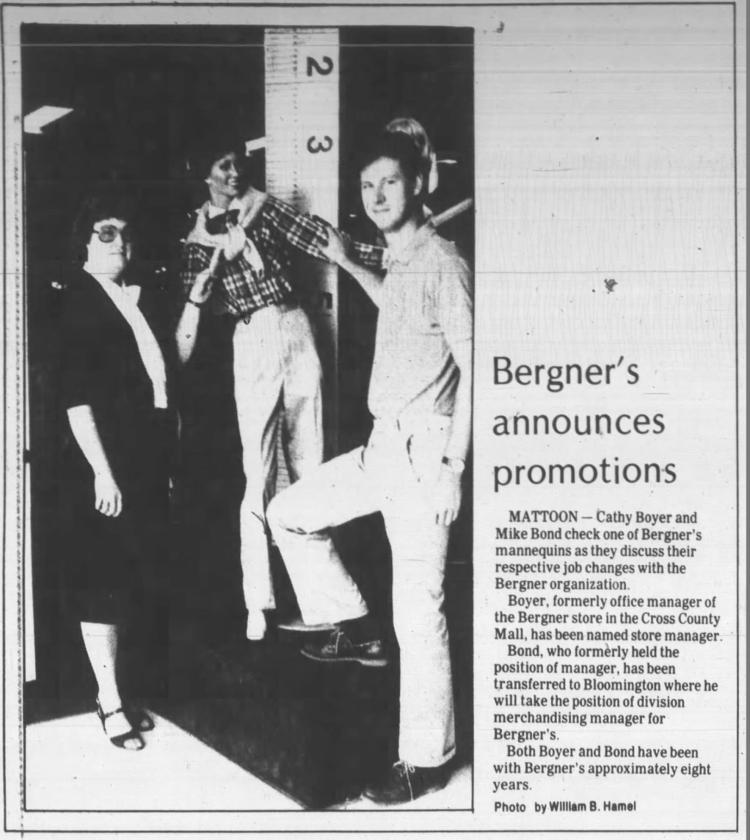 Carson's to host festival, parade

Bergern's 62nd Anniversary Sale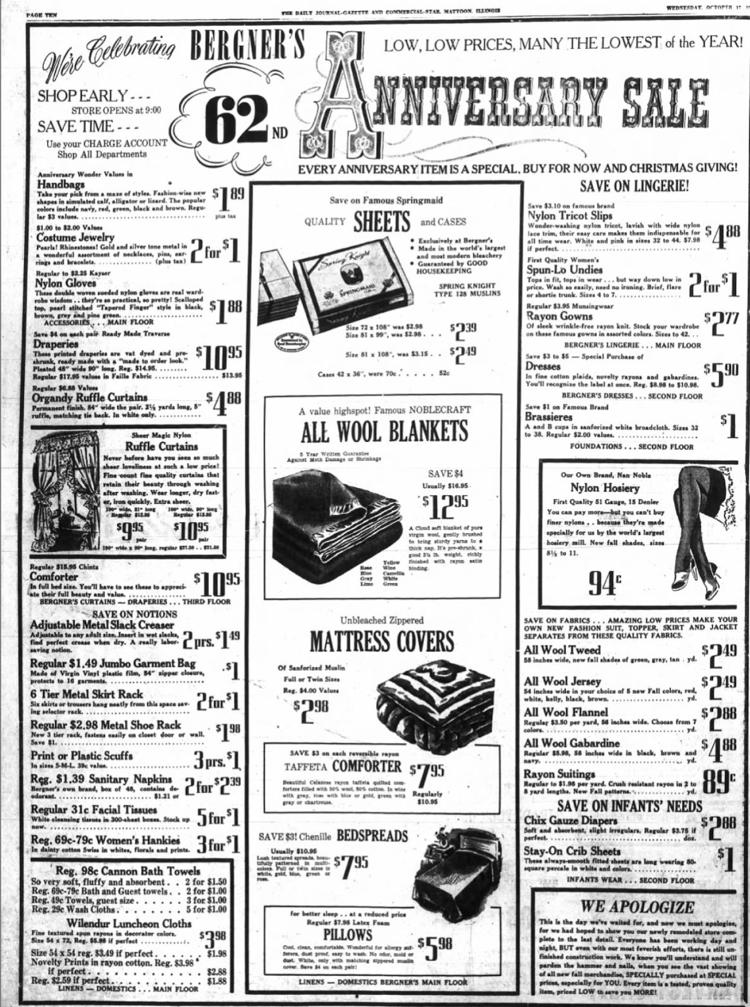 Bergners to take over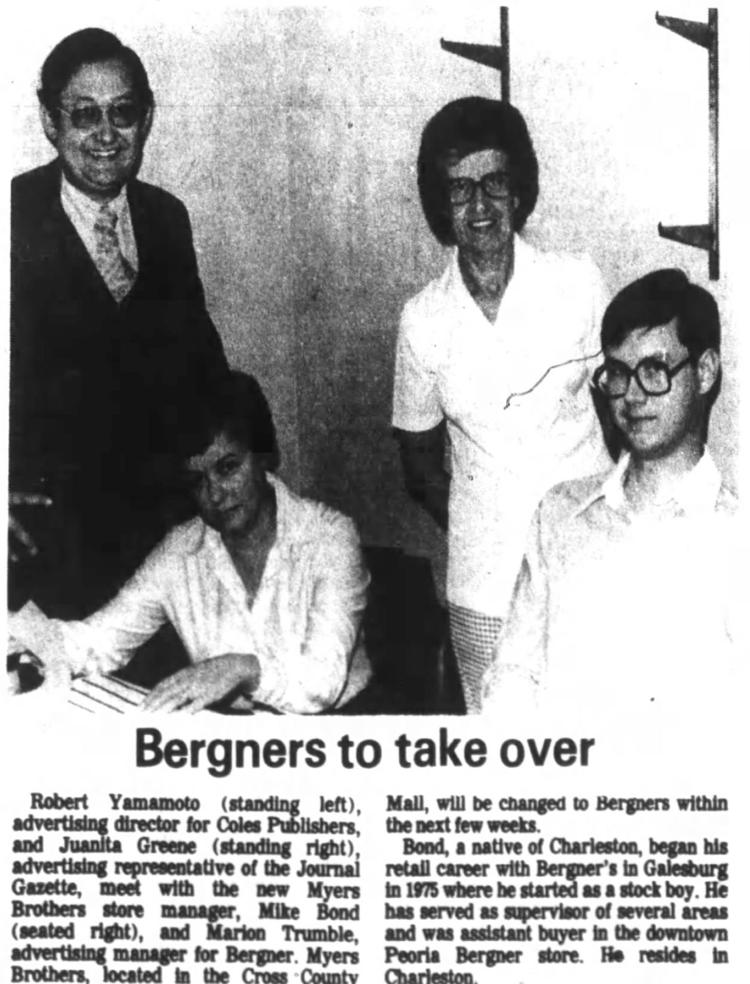 Carson's Pink Shops start

September Value Days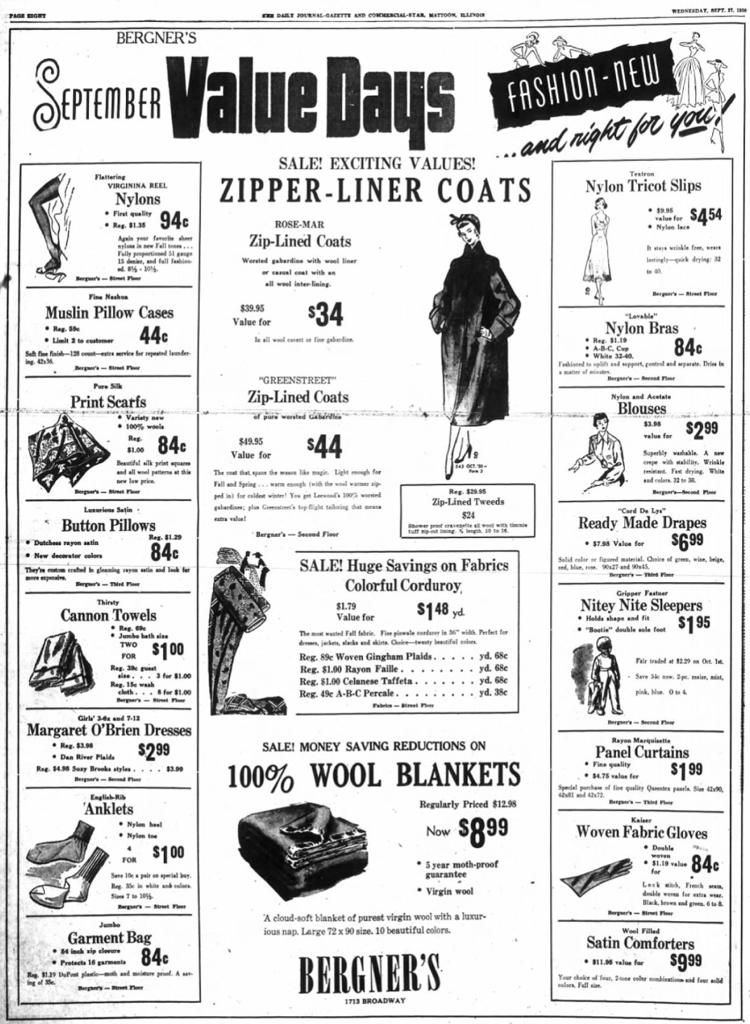 Carson's helping Goodwill Industries

Be the first to know
Get local news delivered to your inbox!