MATTOON — SIHF Healthcare is preparing to move its Mattoon clinic to The Northwind Centre at the southeast corner of Remington Road and Dettro Drive.
SIHF, headquartered in Sauget in the St. Louis Metro East area, opened this clinic in summer 2012 in a building in front of the Cross County Mall and sees patients at this location, 700 Broadway Ave. East, Suite 39, as Mattoon Healthcare Center.
Company spokesman Steve Tomaszewski said the new location is scheduled to open May 3, pending approval from the U.S. Health Resources and Services Administration. As part of the move, he said the clinic is getting an SIHF marquee sign along with a second provider of family medical services for all ages.
"We will have additional appointments available at the new location," Tomaszewski said.
The Mattoon clinic's current staff also includes a behavioral health care counseling services provider, Tomaszewski said. He noted that the LifeLinks mental health and wellness center, 750 Broadway East, is affiliated with SIHF but operates independently. SIHF operates under this name but was previously known as Southern Illinois Healthcare Foundation. It also has a Charleston clinic.
SIHF's current clinic is in part of a subdivided building that dates back to at least the early 1980s and has housed a variety of businesses over the years, including the former Premier Video store.
"Our patients will be in a brand-new building," Tomaszewski said of the Remington Road location. "It will just be a more open and inviting location." 
The new site will be in the center space at The Northwind Centre, which opened in 2018 after being constructed by an Effingham-area developer. SIHF will be between Stanfield Chiropractic and VitalSkin Dermatology and will bring this building to full occupancy.
SIHF's current building is on the west side of the central entrance to the Cross County Mall property, owned by Mattoon-based Rural King.
"We are still evaluating our plans for future use of that site. Nothing set in stone yet," said Blake Pierce, director of real estate for Rural King.
Rural King has been marketing available spaces within the mall and on other areas of the property. A real estate broker reported earlier this spring that a franchiser is finalizing plans to open a Dunkin' doughnut and coffee shop on an empty lot on the east side of the mall's central entrance, a space that Taco Bell moved from in 2019.
---
From the archives: Vintage Cross County Mall ads
From the archives: Vintage Cross County Mall ads
Bargain Days at Cross County Mall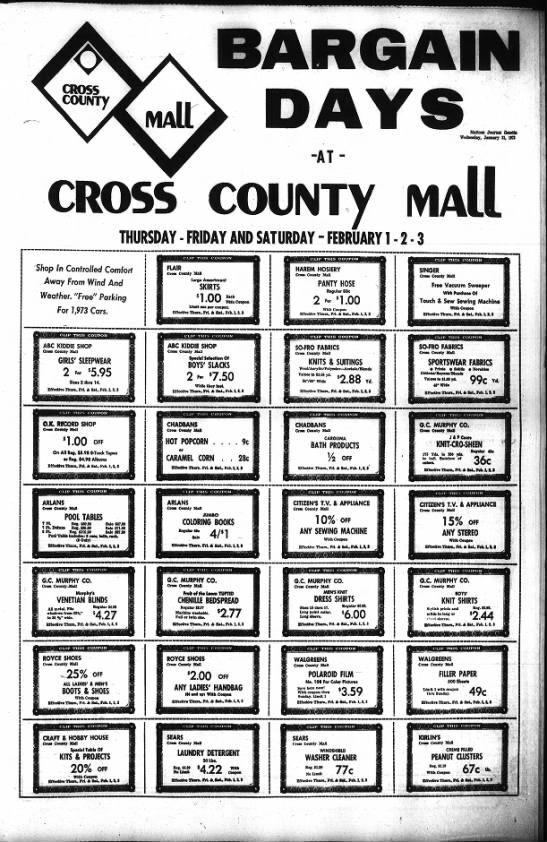 Washington's Birthday Sale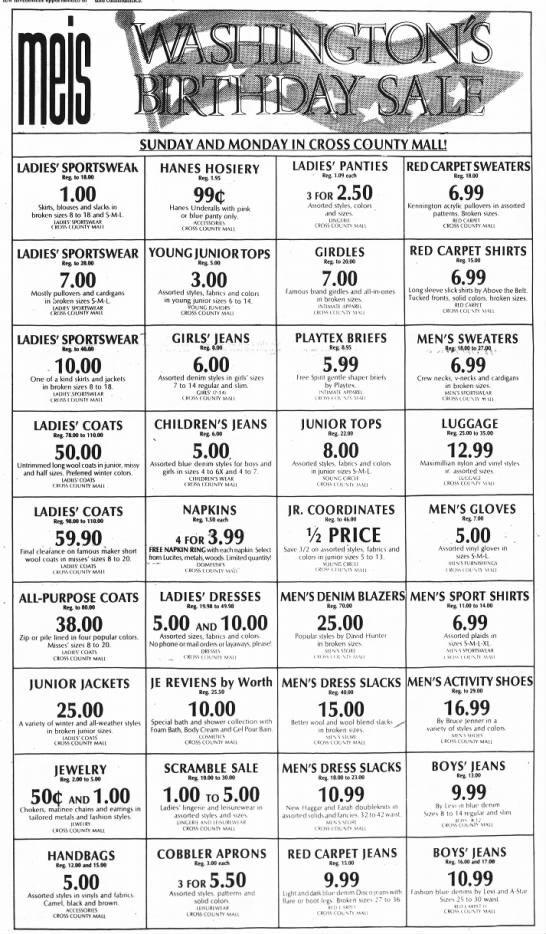 It's Christmas at the Mall!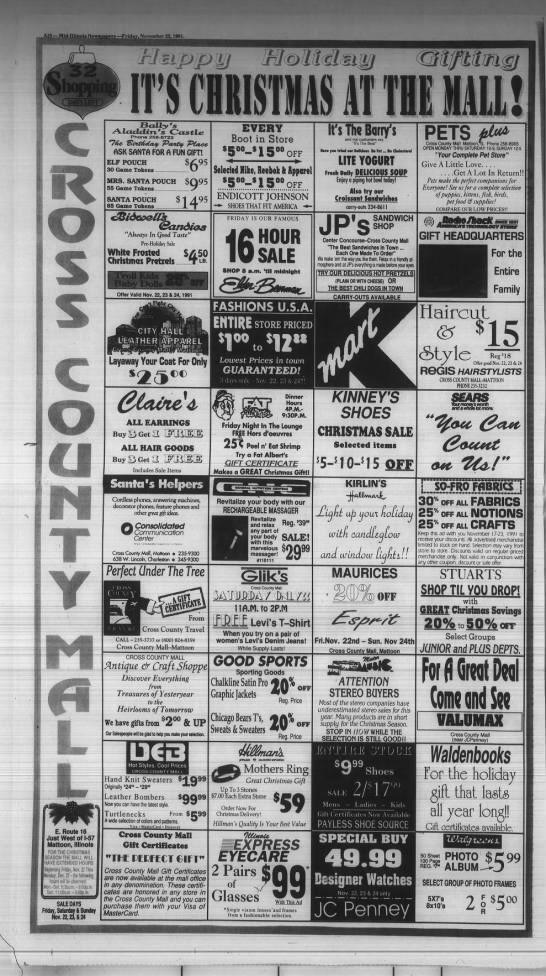 Great Gift Ideas!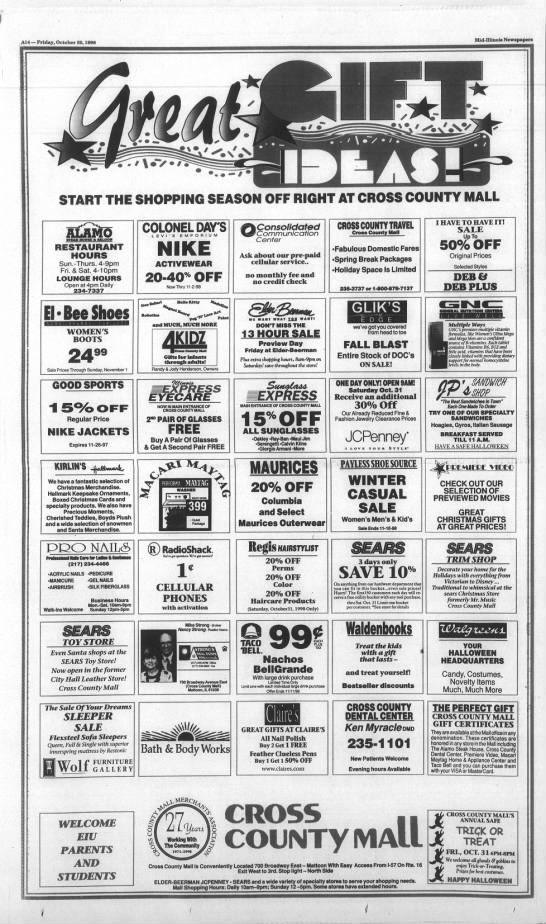 Customer Appreciation Day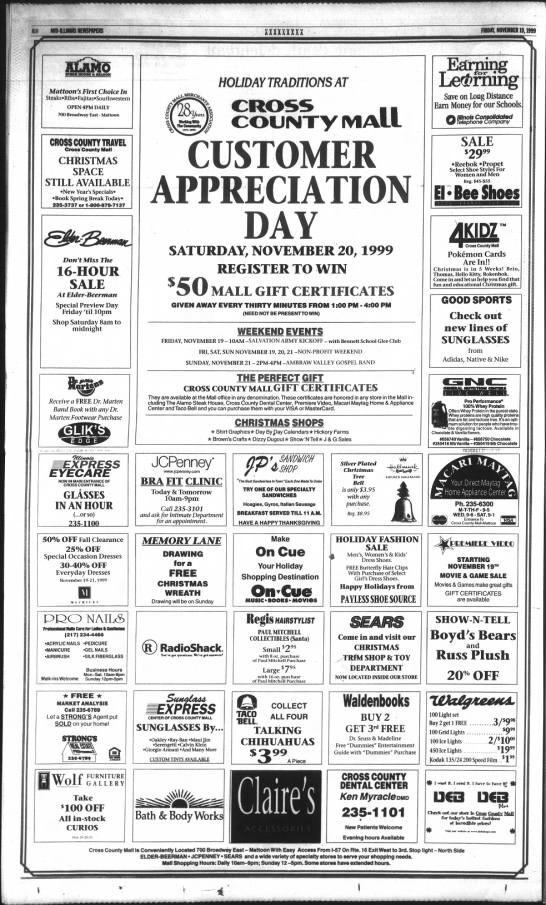 Computer Giveaway
J.P.'s Sandwich Shop
Mister Music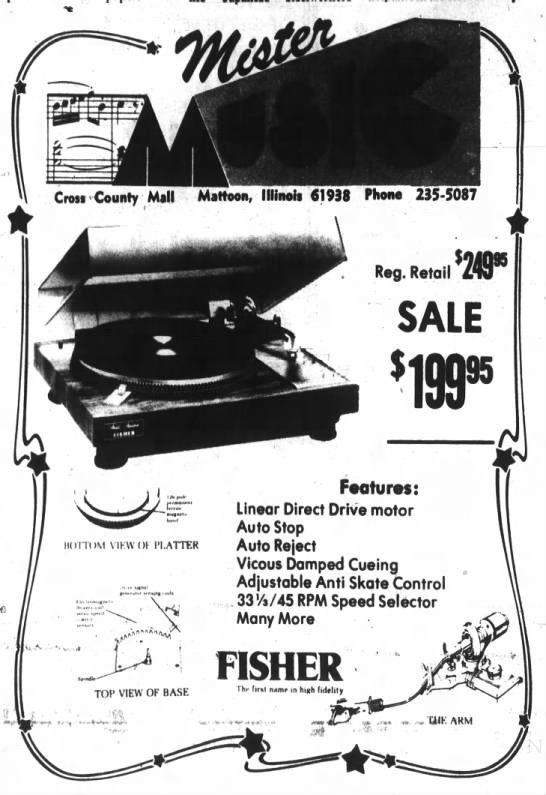 Myers Brothers Anniversary Sale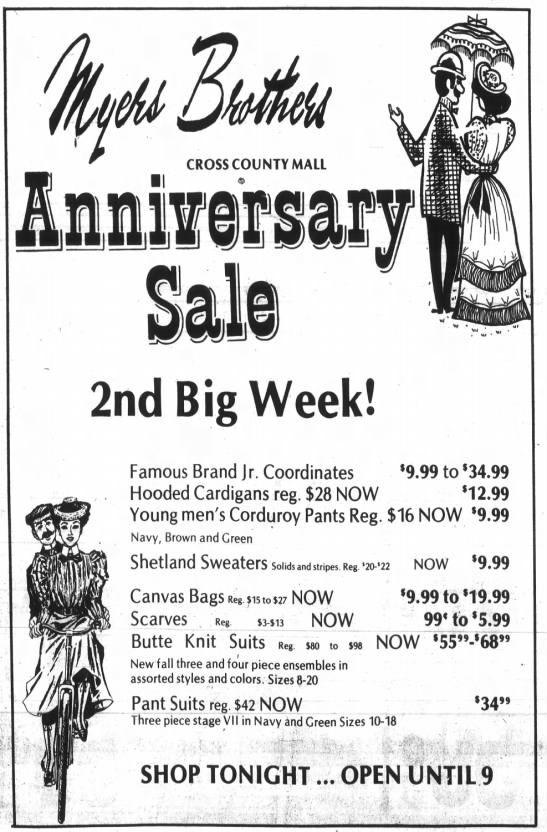 Lawn & Garden Show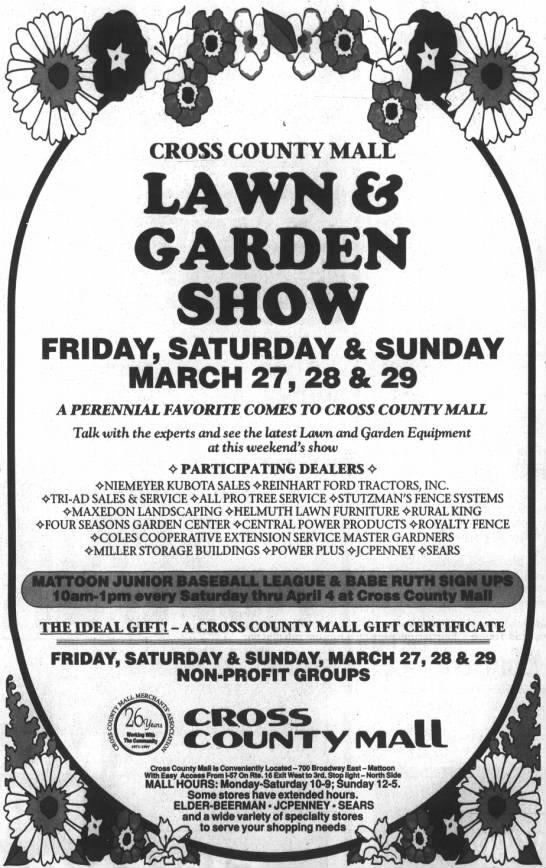 A great place for holiday shopping!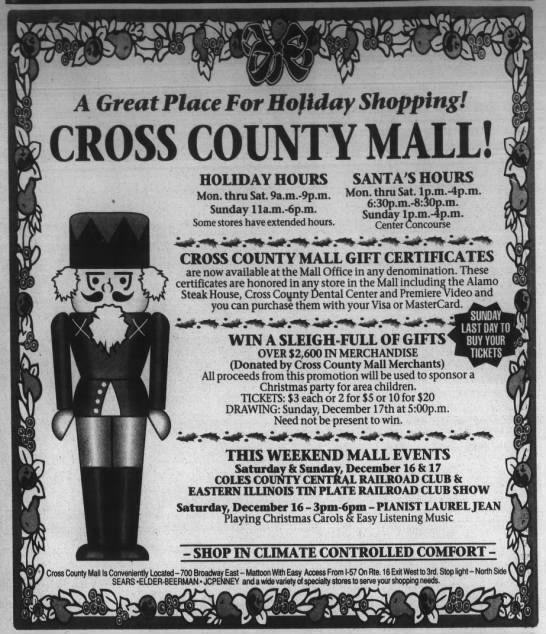 Customer Appreciation Day