CHARLESTON — The coronavirus pandemic has changed a multitude of things, but not folks wanting to enjoy a traditional Thanksgiving dinner.
That's why a Charleston church is again teaming up with an assisted living facility to provide dinners of turkey and all the expected sides on Thursday.
But there is one change, though. Meals will be by delivery only and limited to Charleston locations.
Darrell Phillips, associate pastor of the Home Church, which organizes the dinner, said there were about 700 people served at the 2019 event and probably 500 of those had meals delivered.
"With the pandemic, we figured the same amount of people still need to be fed, but how do we make it safe?" Phillips said.
For the past three years, the church worked with the Villas of Hollybrook in Charleston to have a dine-in Thanksgiving dinner, with a delivery option, in the facility's dining room.
It revived an effort that originated with another church, with the Home Church filling the gap after a six-year absence.
This year, the Villas are still taking part, with food stored there until time to prepare it on Thursday, which will take place in the facility's kitchen.
"We like to give back to the community we're a part of," said Roberta Tucker, dietary manager at the Villas. "We're trying to be thankful with so much craziness in the world."
"We still want to be able to do it but as professional and health conscious as possible," he said.
He said orders for the dinners will continue to be taken up until Wednesday evening or after 700 total are reserved, whichever comes first. There were about 400 ordered by the end of last week, he said.
Orders can be placed by calling 217-208-7676; callers should leave a message if no one answers.
The meals will be delivered between 11 a.m. and 1 p.m. Thursday and will consist of turkey, dressing, noodles, mashed potatoes, green beans, corn and pumpkin pie.
Phillips said deliveries will be limited to Charleston but will go to homes, businesses that are open Thanksgiving Day, police and fire stations or "anybody who wants one."
Tucker said there was also no hesitation at the Villas to continue to take part and "keep everybody safe."
The Sysco company, the facility's food vendor, provided a refrigerated truck at no charge to store the food, which Tucker said was a big help because of limited storage space at the facility.
---
🎈 From the Archives: Best of the Macy's Thanksgiving Day Parade
Kermit the Frog leads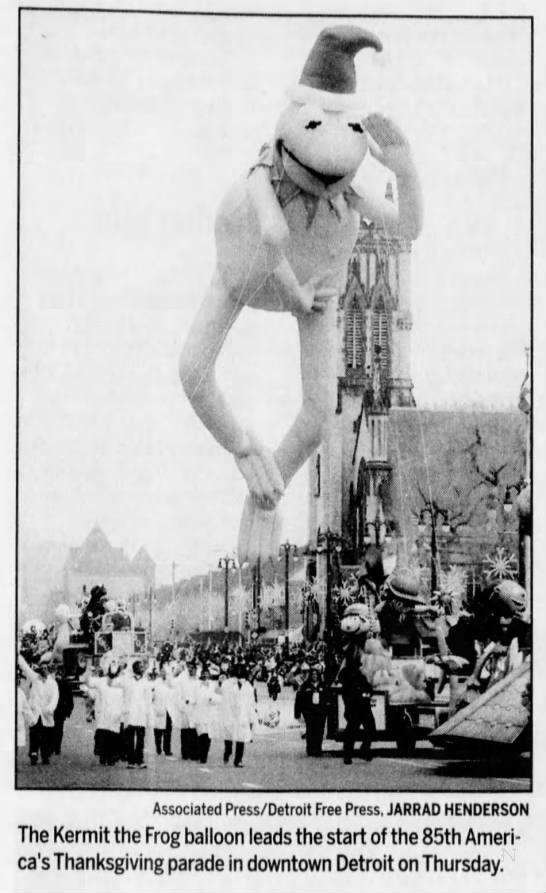 Bryant Gumble hosts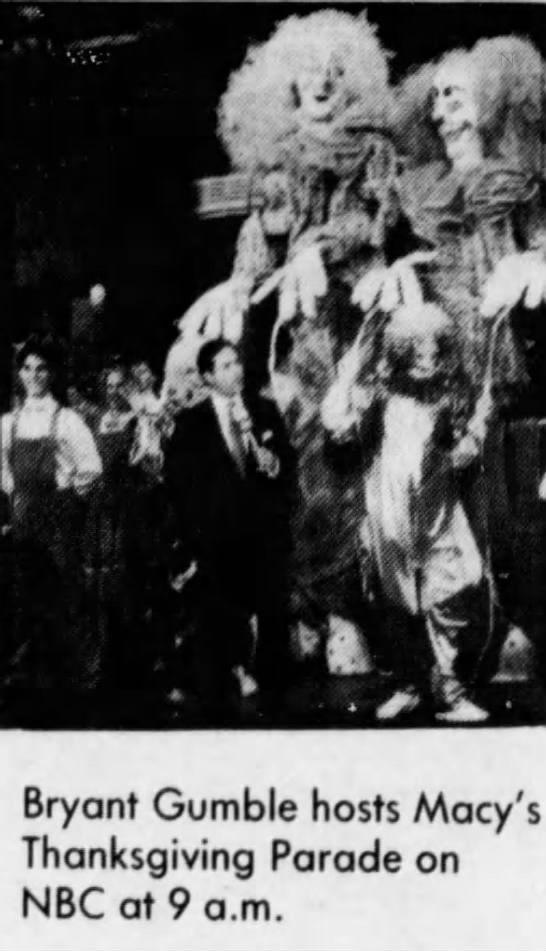 The inflated dragon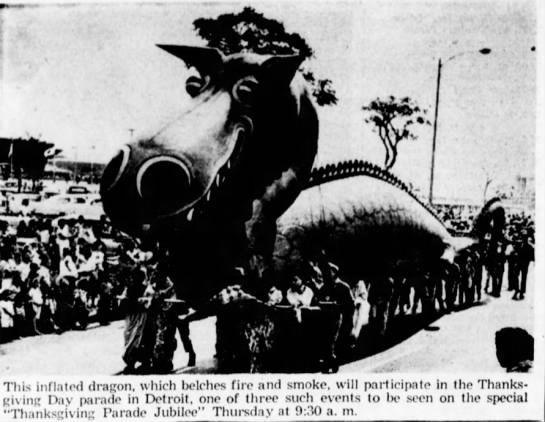 Inflation team members inflate the Elf balloon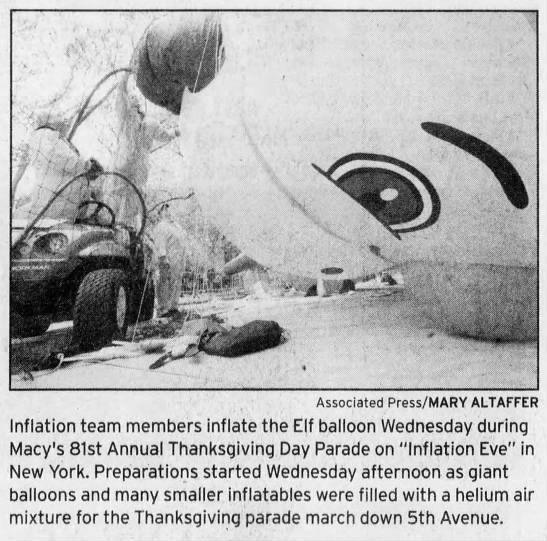 TV next?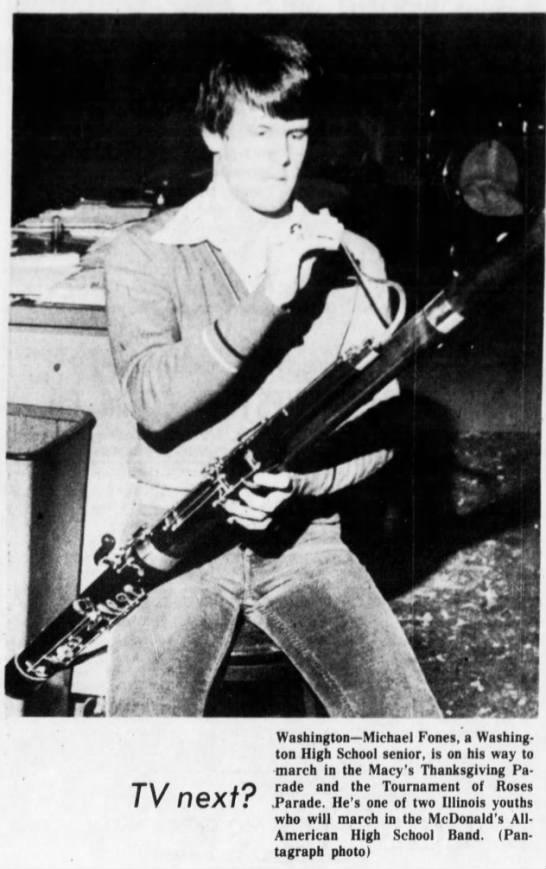 Linus the Lionhearted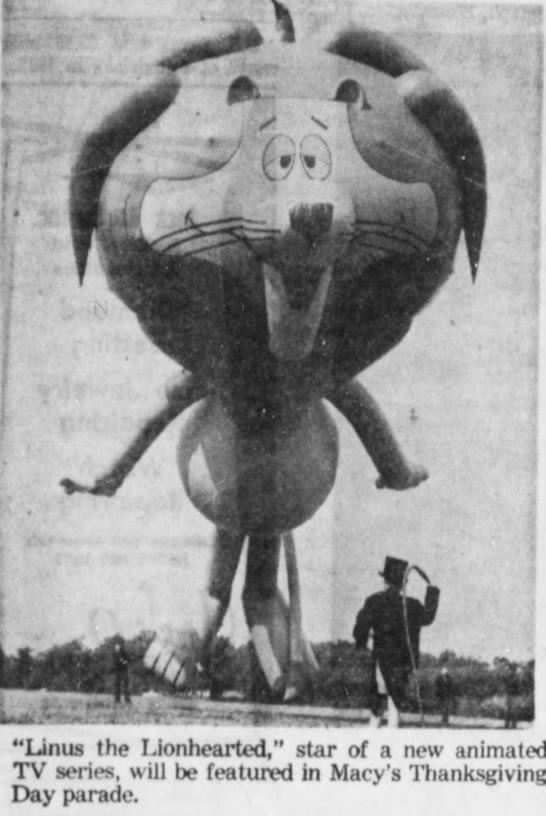 They'll Host Thanksgiving Parades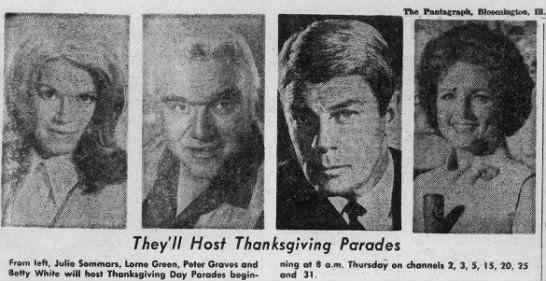 Bill Bracken posed with two posters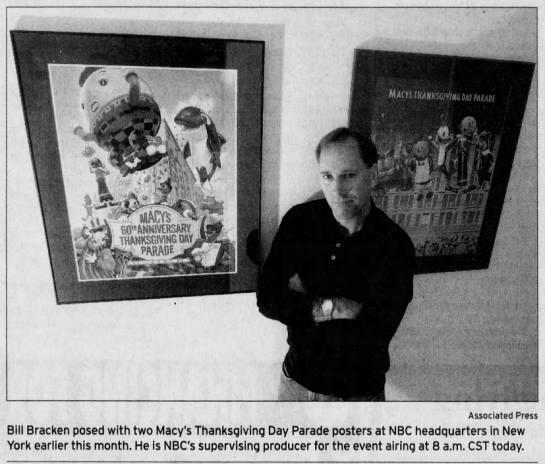 Host Thanksgiving Parade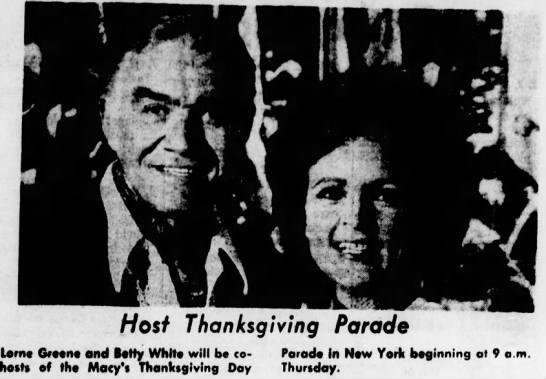 NBC's coverage of the Parade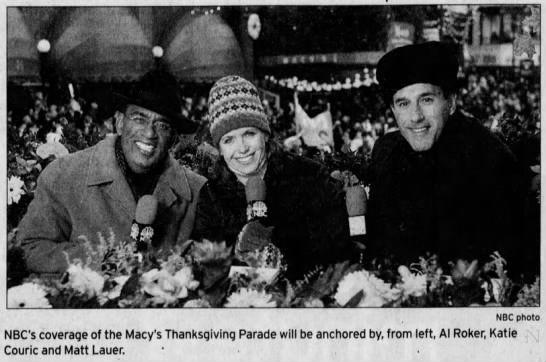 Thanksgiving Day parade still going strong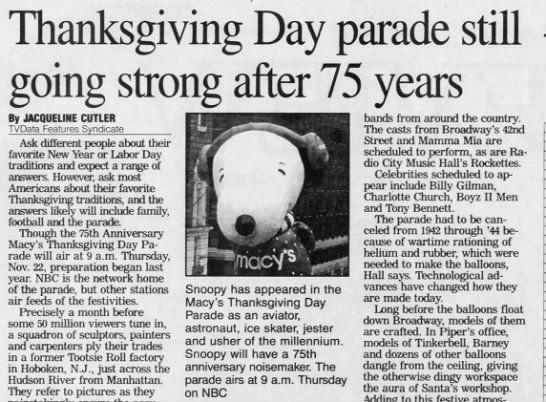 Here Comes Kermit!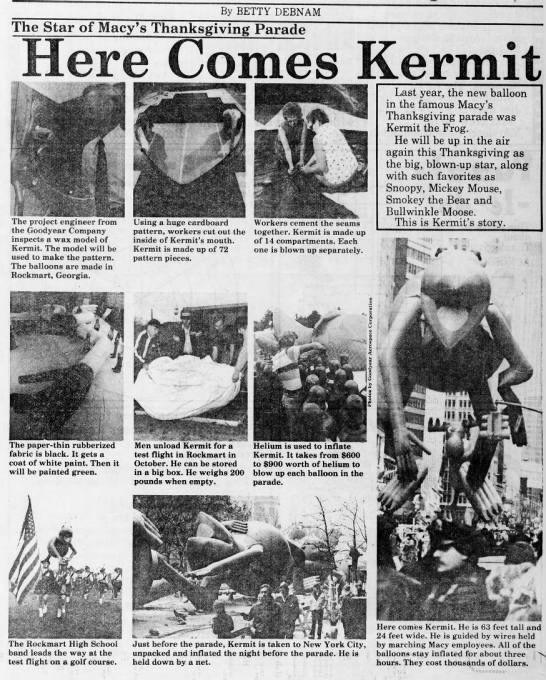 When plans take flight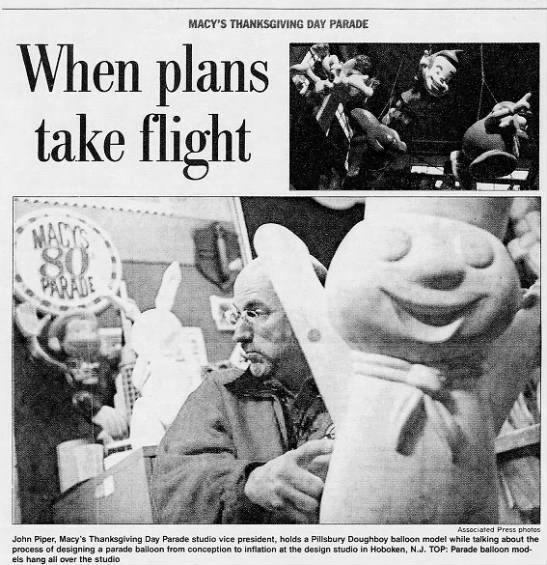 Read for Parade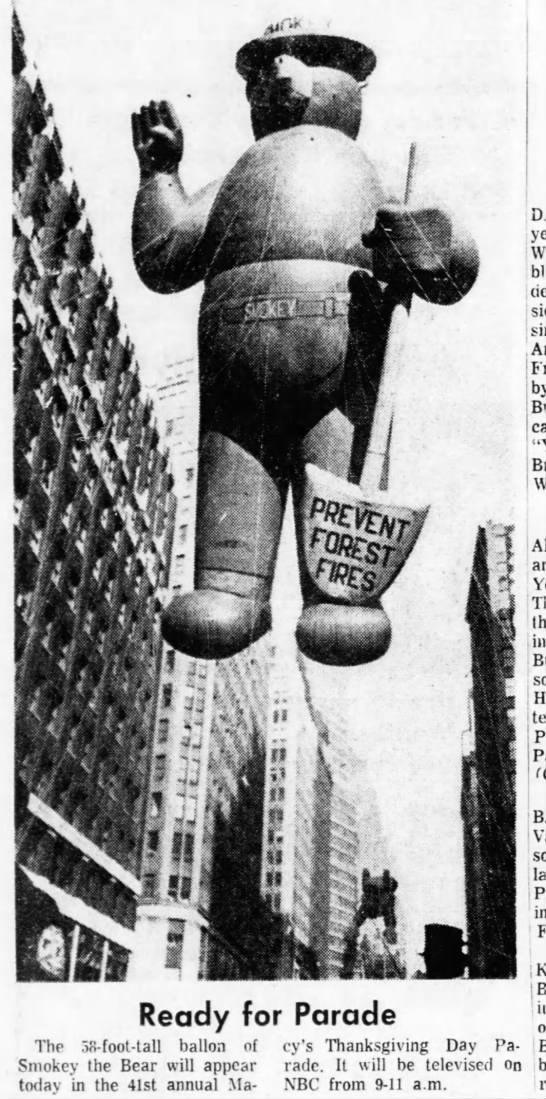 Stepping Up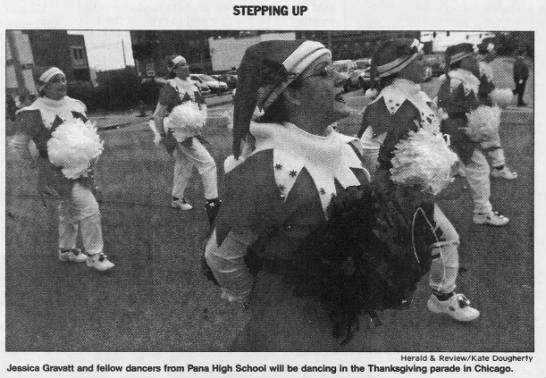 The Paddington Bear helium balloon
Spongebob makes his way along the parade route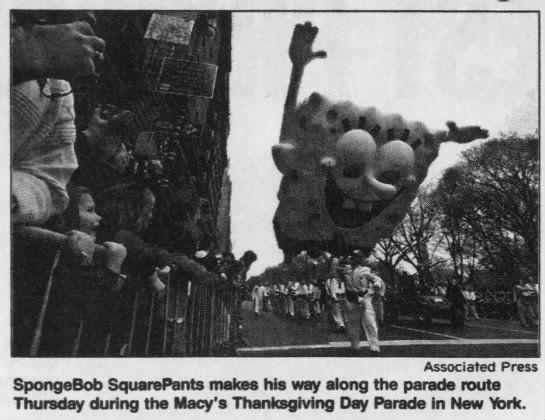 Woody Woodpecker braves the winds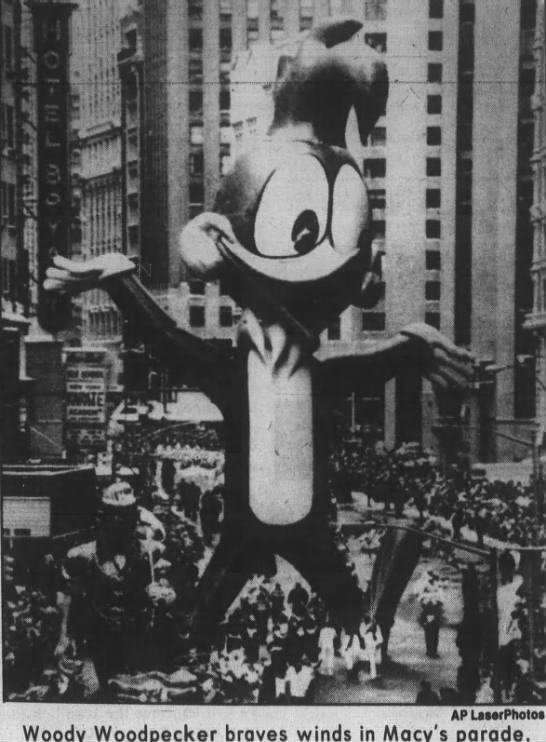 Martinsville cheerleaders march in Macy's parade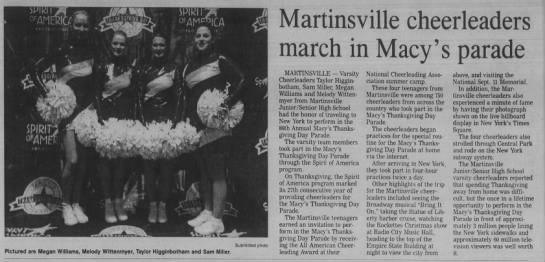 Santa Claus rides down Broadway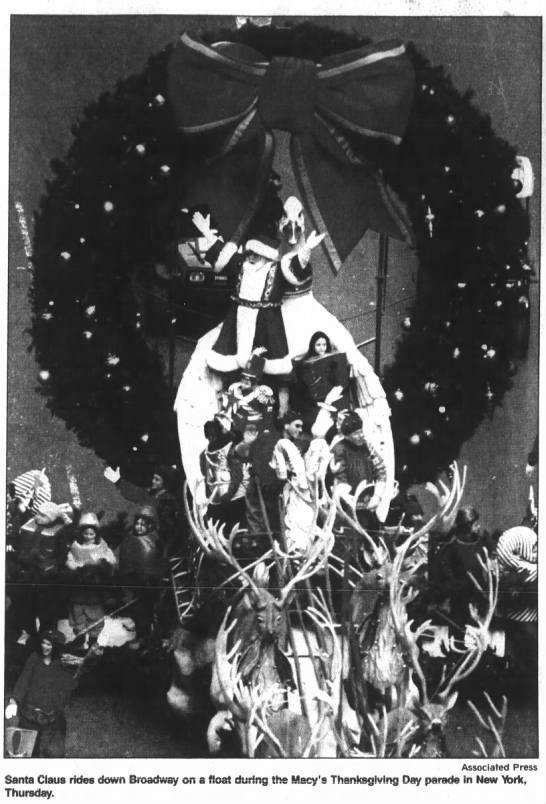 Rocky, Bullwinkle and Garfield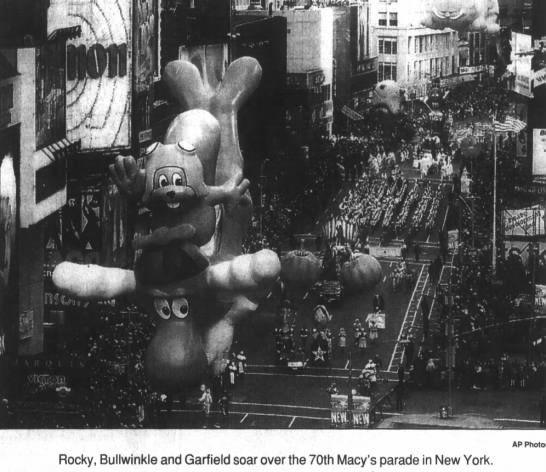 Sailor Mickey floats in the parade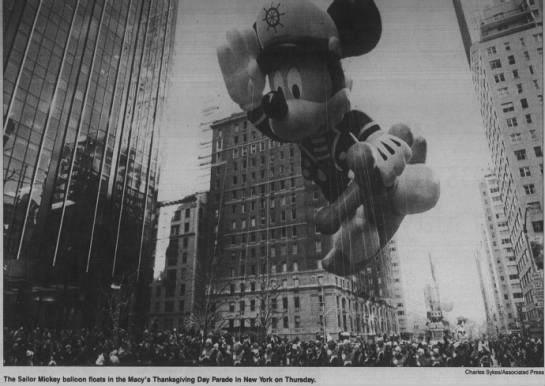 Be the first to know
Get local news delivered to your inbox!