The Illinois Department of Transportation is reporting ice-covered highways and roadways with varying degrees of ice coverage along the Interstate 57, 70, 72 and 74 corridors across Central Illinois.
Illinois State Police District 10 in Pesotum reported several slide off and crashes, with a heavy concentration of accidents along I-57 from southern Coles to Champaign County.
"If your travel is not an emergency we highly recommend staying off the Interstates until the weather improves" a State Police news release stated.
The National Weather Service in Lincoln has issued a winter weather advisory for Central Illinois until 9 p.m. Saturday. It said there is a possibility of ice accumulation of up to one tenth of an inch.
Herald & Review: Looking back at the 1978 ice storm
Storm knocks county lights out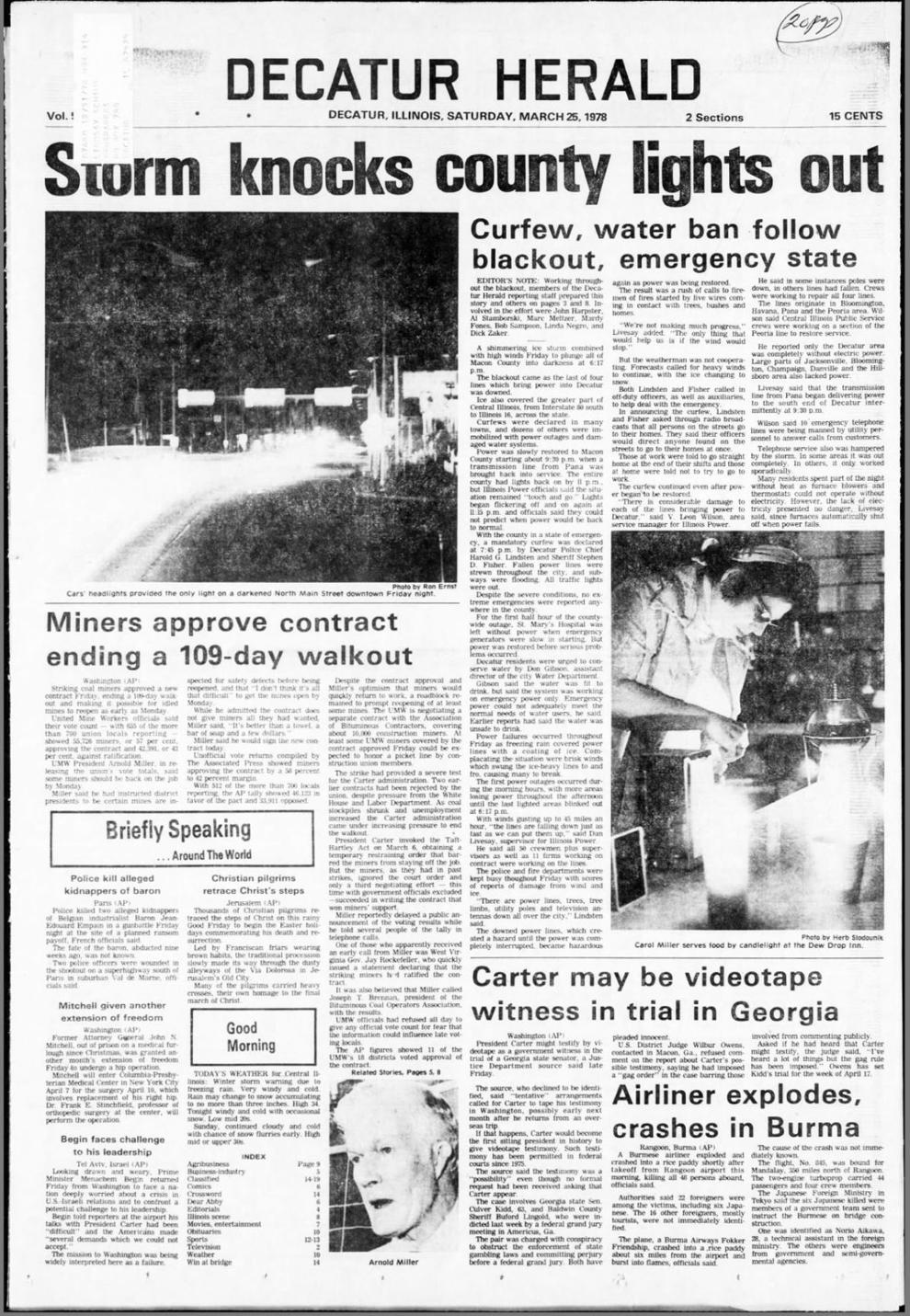 Staff photos by Doug Gaumon, Ron Ernst, and Herb Slodounik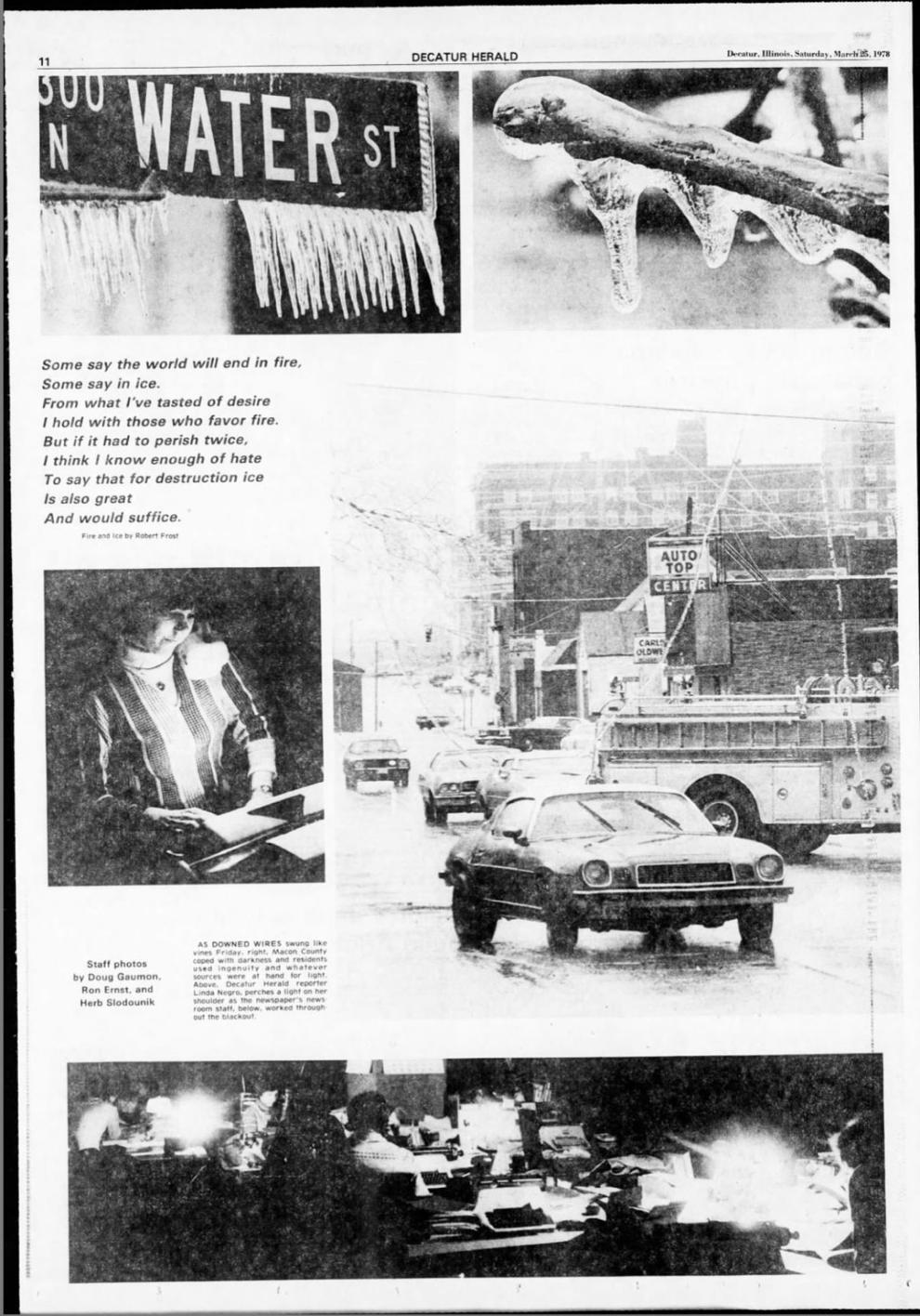 24 Illinois counties in disaster state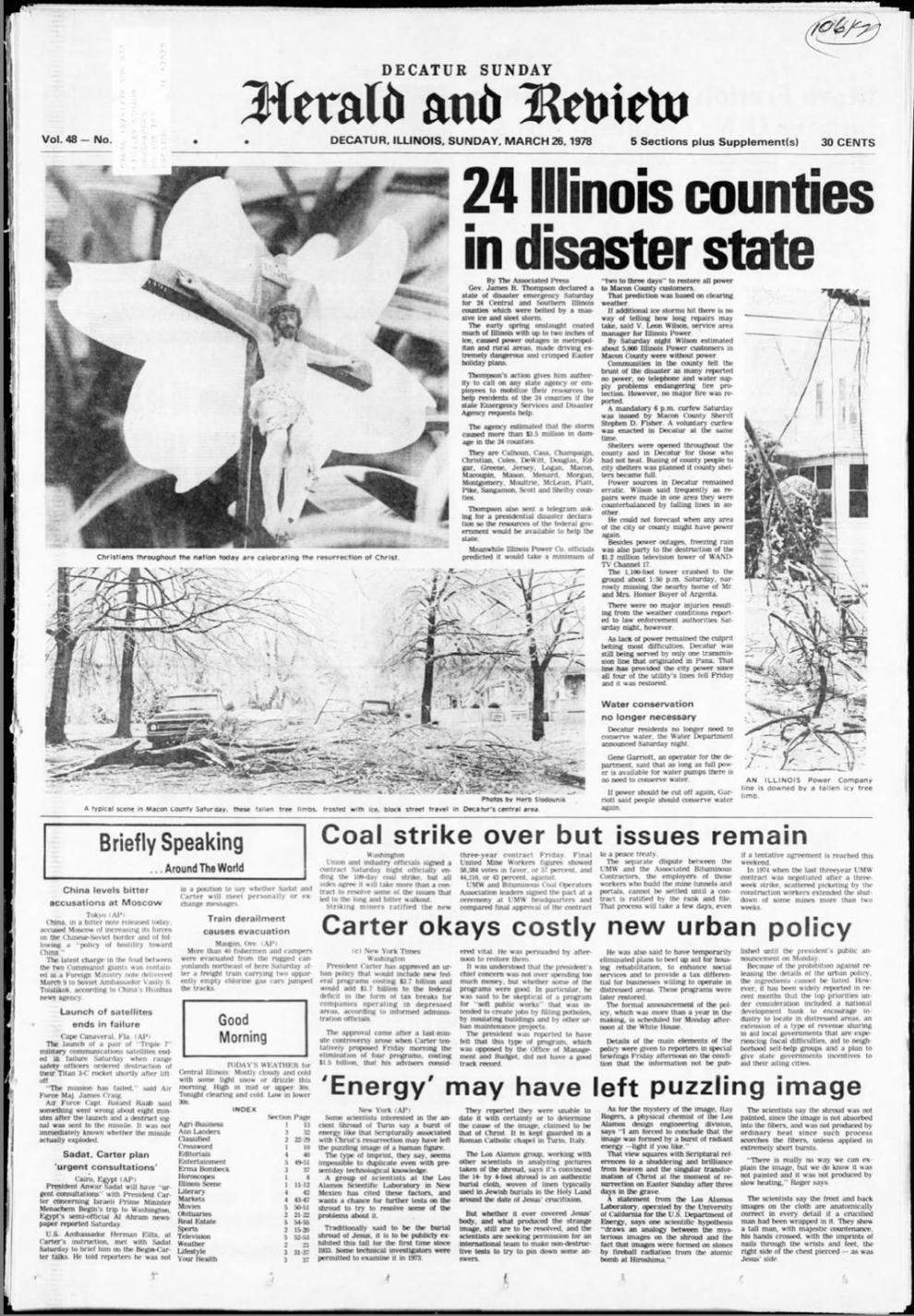 Power crews struggle with ice damage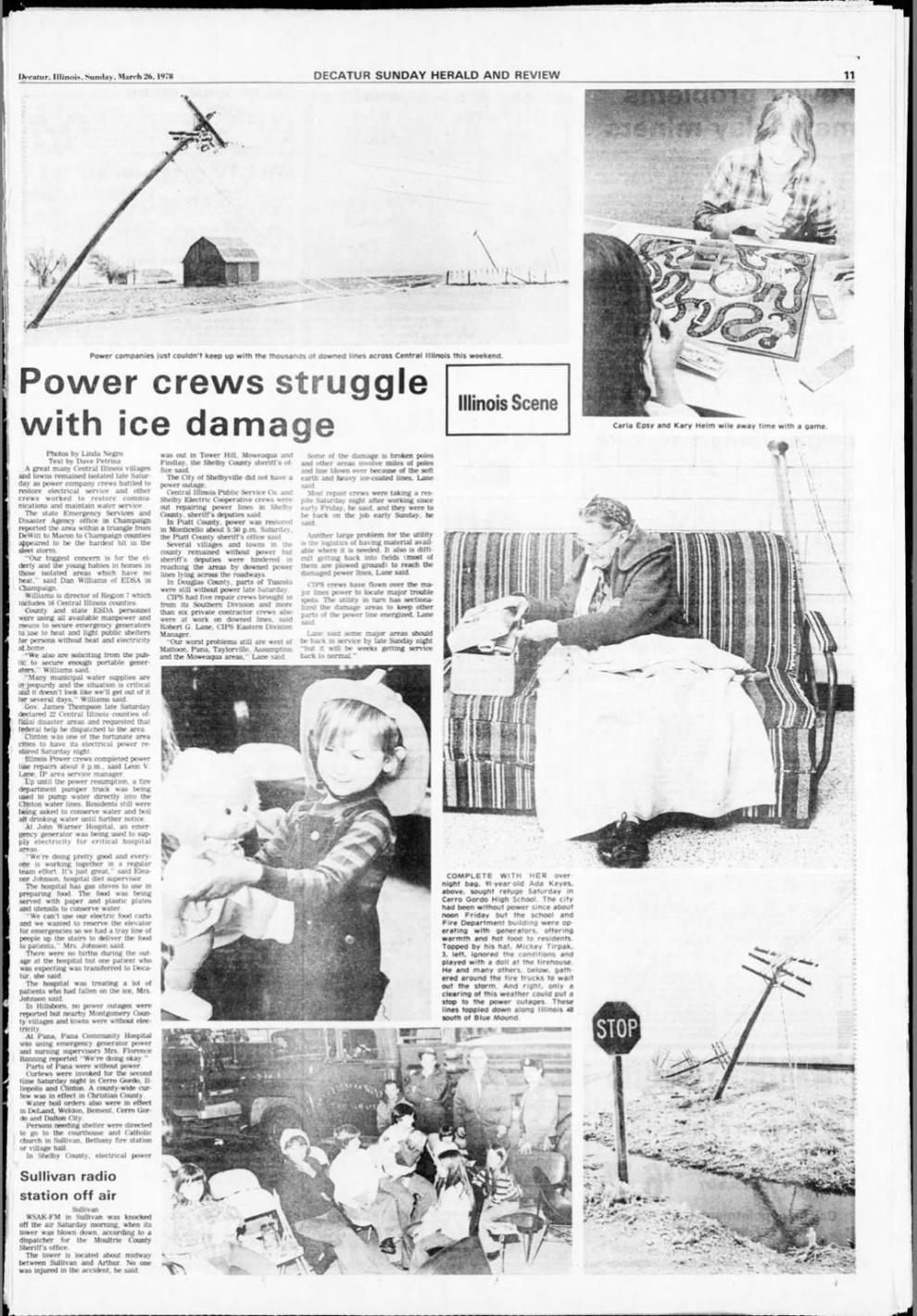 Damage to exceed $2 million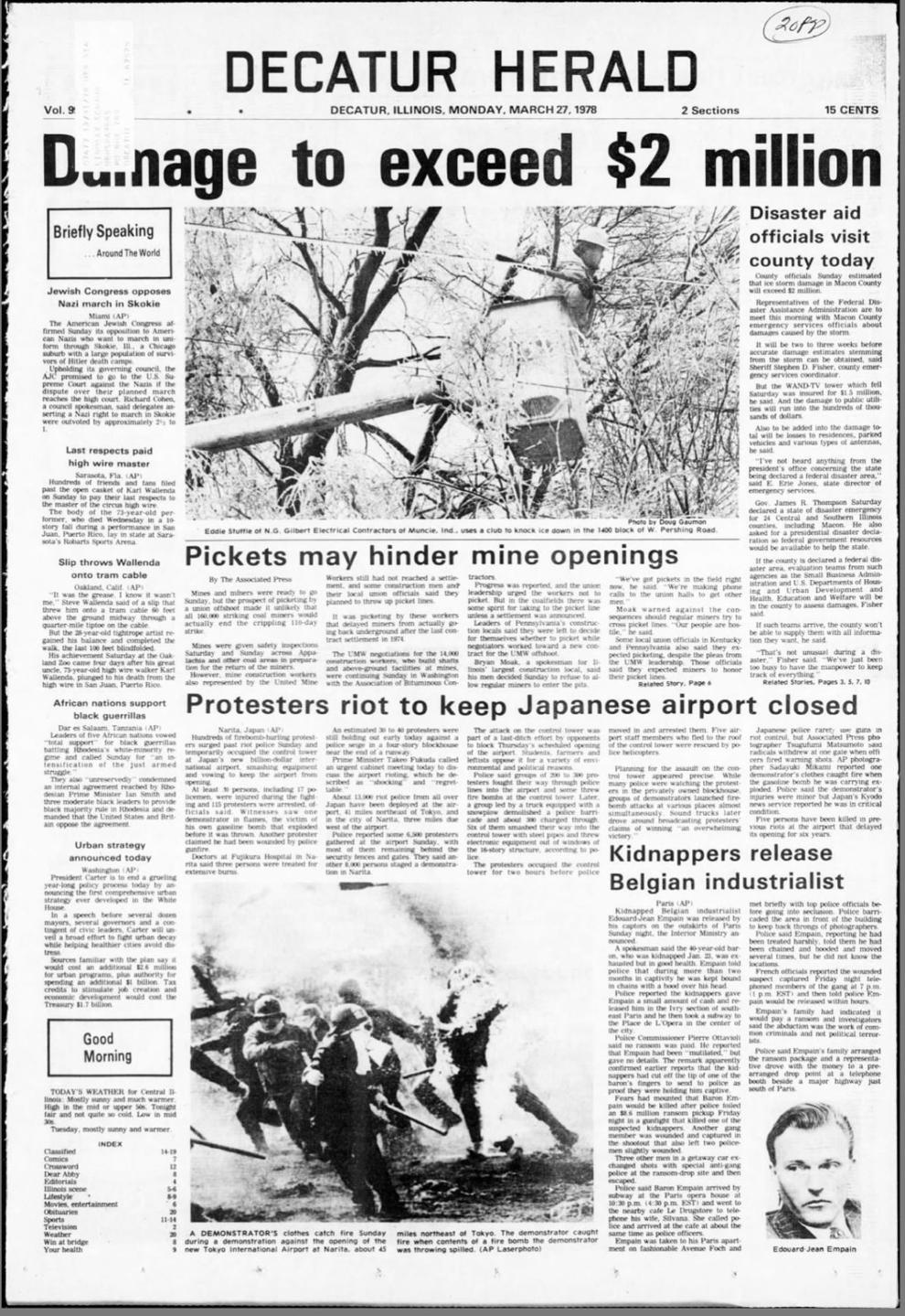 County, part of city without electricity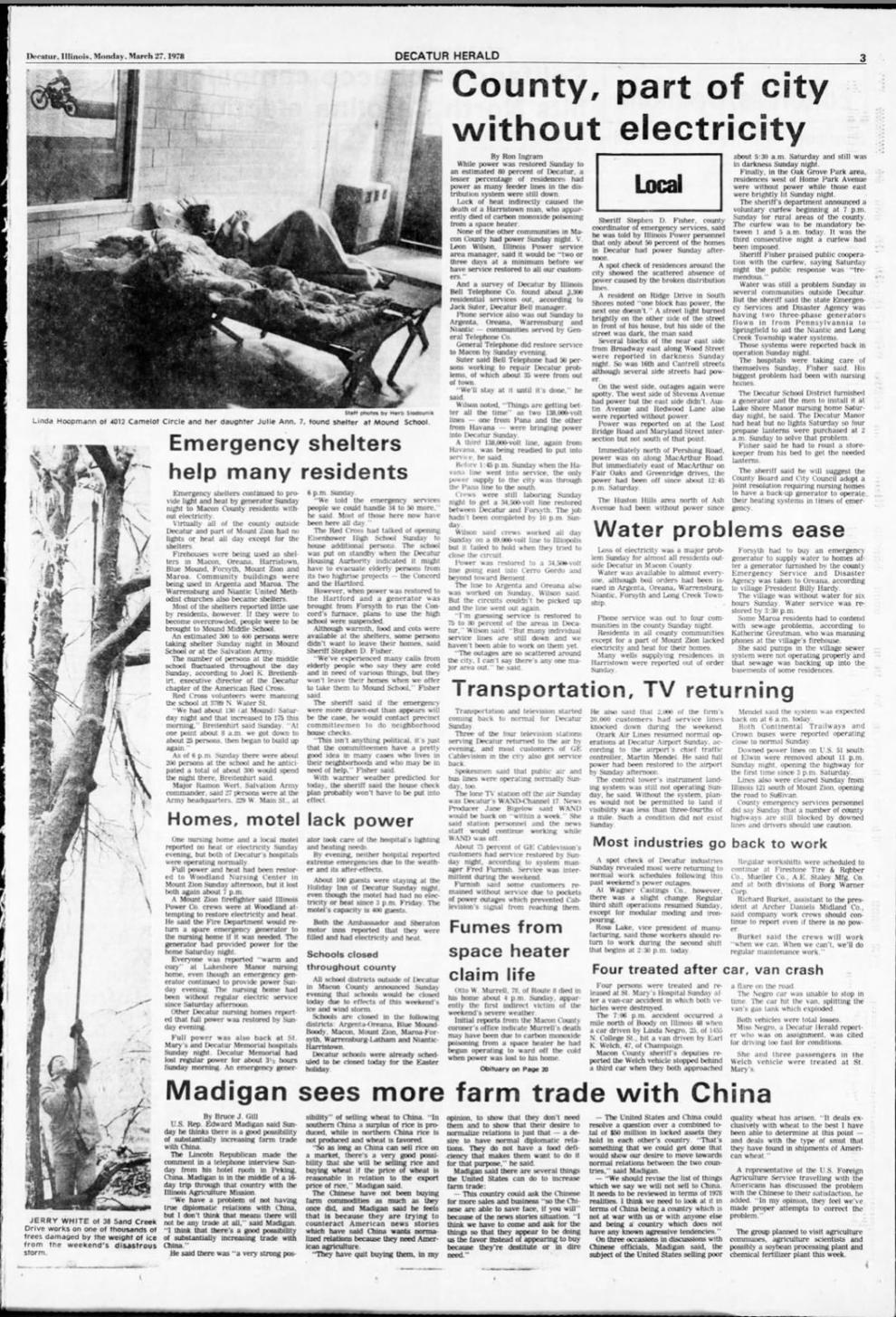 Ice storm pulls people together