MATTOON -- A health/life safety survey was conducted on the Mattoon school district, and $288,850 worth of required changes were found among all of the buildings.
The survey, a state requirement that is done every 10 years, was accepted at the Mattoon school board meeting Tuesday. The survey stacks the Mattoon school buildings up to electrical code requirements, lighting, fire code requirements and other code-related specifications.
Many of these changes can and will be made at no cost, Kent Metzger, facilities engineer, said, but the other adjustments will rack up more than $250,000.
Metzger said this was less of a cost than what was expected leading up to when the survey was conducted. And it was a drop in the bucket in context knowing the district property spans 670,000 square feet in total, Metzger said.
Many of the tweaks will need to be made in the high school and middle school, the larger and older buildings. The deficiencies are predominantly the projectors in place among the rooms, or more accurately, the outlets they are attached to. They must be plugged into a visible outlet.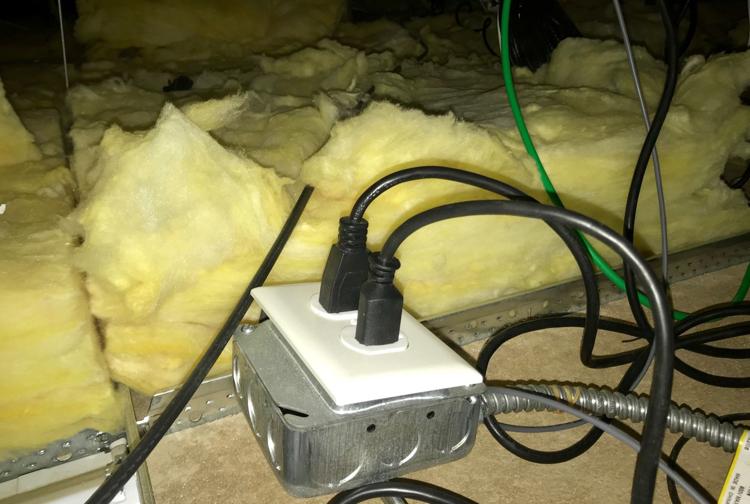 "The outlet has to be visible," said Andrew Ewing of Upchurch Group, who compiled the survey. "Say it was plugged in, but not fully plugged in, a spark could go off and you couldn't see if that happened."
This is a common issue getting addressed among a lot of districts in the region, Ewing said.
"For the fire marshal and the ROE (regional office of education); that is something they have really put on their list in the last five years as they go around," Ewing said.
In the older corridors of the Mattoon district's buildings, the survey addressed a need for door closers on classroom doors. This is to prevent a fire from spreading as quickly should a fire start up in a classroom, Metzger said.
Other issues addressed in the study were as specific as moving a cabinet to ensure a fire alarm was visible.
The school district has until the next survey is taken in 10 years to address the things mentioned in the survey, but Metzger said a large majority of it can and will be done in the upcoming year.
"We definitely take this seriously," Metzger said. "We want to be as updated as we can, so it is just a matter now of us taking their recommendations and implementing them."
The expenses to rectify these issues will be covered by sales tax money. The district recently got an approval sales tax hike voted in by local residents that allowed for more tax money to flood in and allow the district to tackle facility issues like old piping and these health life safety deficiencies.
Metzger said much of the work involves general maintenance and added he was pleased with how the report turned out, noting there were few surprises.