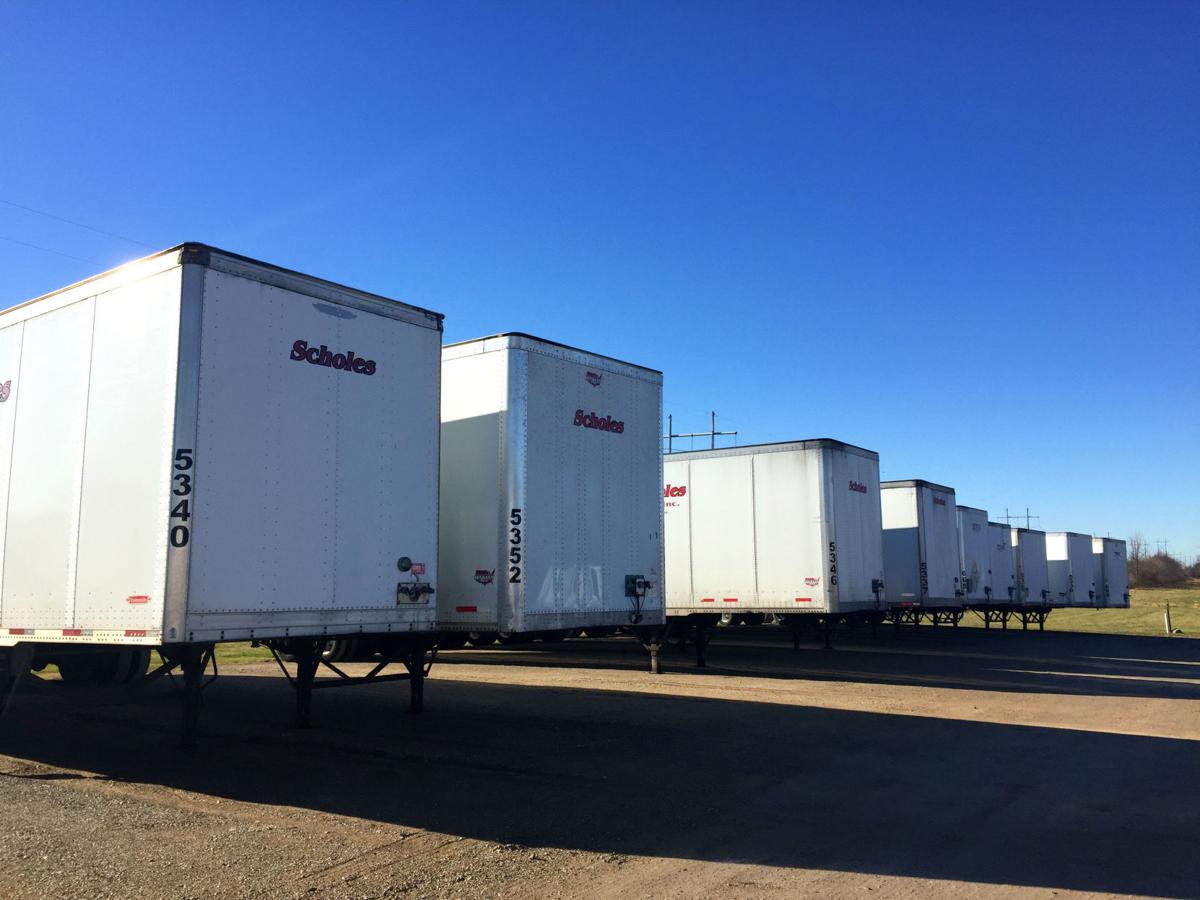 CHARLESTON -- J.G. Scholes Trucking has purchased a site in the Coles Business Park with plans to construct a warehousing/distribution facility on the 6-acre investment.
A future shortage of warehouse space because of increasing customer demand is prompting the expansion, according to a news release from Coles Together. 
"This new location is an important strategic move that will help us accommodate our customers' growth," company president Greg Scholes said in the release.
The business park is located off of Route 16, midway between Charleston and Mattoon.
"We haul freight for many manufacturers in the region and have opportunities to grow as they grow, but we also have opportunities to add new customers and we need to be ready to support them as well," Scholes continued.
According to a press release, they are a resource to local businesses and manufacturers including Mattoon Precision Manufacturing, Mars Petcare, American Select Tubing, J.J. Collins, ITW Hi-Cone, LSC Communications and Rural King. 
Today, the company employs more than 25 people and has 20 trucks and 75 trailers, the release states. Scholes Trucking began operations at 81 North Loxa Road in Coles County in 1996 with one truck and one trailer.
In January, they opened up a warehouse with 12,800 square feet of storage space on Lakeland Boulevard in Mattoon, where customers can store product if the customer is out of room, Scholes said.
The 6 acres will be developed "down the road" should, and more likely when, customer demands require it, Scholes said. 
The original facilities will continue operating even after the additional warehouse space is complete, said Angela Griffin of Coles Together. No timeline for construction was available.
Charleston Mayor Brandon Combs applauded the expansion. 
"When support industries are growing, it means our base economy is doing well," Combs said in the release.
Contact Jarad Jarmon at (217) 238-6839. Follow him on Twitter: @JJarmonReporter
Get local news delivered to your inbox!
Subscribe to our Daily Headlines newsletter.