MATTOON — Kris Phipps was completing his third day as interim Mattoon fire chief on March 21 when 911 calls came in that night in about a fire at the Shores Jewelry Building downtown.
Firefighters battled this blaze throughout the night and were still extinguishing hot spots well into the next day. Phipps said this fire ended up involving personnel from eight area fire departments, adding they poured more than 1 million gallons of water onto the blaze. They were able to contain the fire to the Shores building.
"I commend them for stopping that fire where they did," Phipps said. "To contain the fire to a single building is very remarkable."
Phipps said the Shores building fire generated 150 hours of overtime for fire suppression and investigation for the Mattoon Fire Department, plus nearly 100 hours of vehicle use. Nevertheless, Phipps said this major fire response actually helped him adjust to his new role even quicker.
"It helped because I got a great assessment for the capabilities of the Mattoon Fire Department," Phipps said. "I found out we have a great bunch of guys who know what they are doing."
Phipps said reviewing the March 21 response provided a chance for the department to update its local Mutual Aid Box Alarm System. This provides a plan for how Mattoon and neighboring fire departments will allocate resources for major incidents while ensuring that firefighters are still available to respond to other emergencies.
The Shores fire took place in the middle of a downtown block where entrances and parking are available on both sides of the buildings. Phipps said this experience has spurred the department to ensure that address numbers are on the backs of the block and that firefighters schedule new walks through downtown buildings for planning purposes.
"We always look for lessons learned," Phipps said.
The interim chief said some of his other goals include helping the department research further grant funding opportunities, look into ways to streamline operations, and cooperate more with the neighboring Charleston Fire Department, if possible.
Phipps retired in 2009 as Charleston fire chief after serving three years in this post and a total of 27 years with the fire department there. Phipps then worked for Spectra Tech in roles that included teaching emergency operations planning for those who work with fuel storage facilities.
Register for more free articles.
Stay logged in to skip the surveys.
"I think Kris has done a wonderful job. He brings a lot of experience to the community as far as fire department operations go," said Mattoon City Council member Rick Hall, who is commissioner for the fire department. Hall said Phipps also has the perspective of working as a contractor for the U.S. Department of Homeland Security.
The council hired Phipps to serve for one year as interim chief following the early retirement of Tony Nichols. Hall said having an interim chief will give the city more time to determine how best to permanently fill this post, whether a new chief is picked from in or out of the department. He said they will start the search process in about six months.
"We want to make sure to find someone who is a good fit for the department and the community, Phipps said.
The interim chief is serving at a time when the city and the firefighters union have been going through protracted collective bargaining to replace an expired contract. Phipps is also leading the department as it starts its first full year without an ambulance service, which the City Council eliminated on July 25 as a cost-cutting measure.
Mitchell-Jerdan Ambulance Service is now the only provider operating in Mattoon, a role that it has played before. Mattoon firefighters still have advanced life support equipment and have been providing backup service if needed, which call logs showed they did a few times this week.
"We are there to assist Mitchell-Jerdan anytime they need assistance," Phipps said.
Despite the contentious times for the fire department, Phipps said the firefighters have been great to work with, and he cannot say enough good things about their professionalism.
"There could have been a lot of animosity, but they have treated me very well," Phipps said. "They have been very good to me, and I have been very appreciative of that."
See firefighters in action at the Shores Jewelry building fire
Shores Building Fire 6 (03/21/19)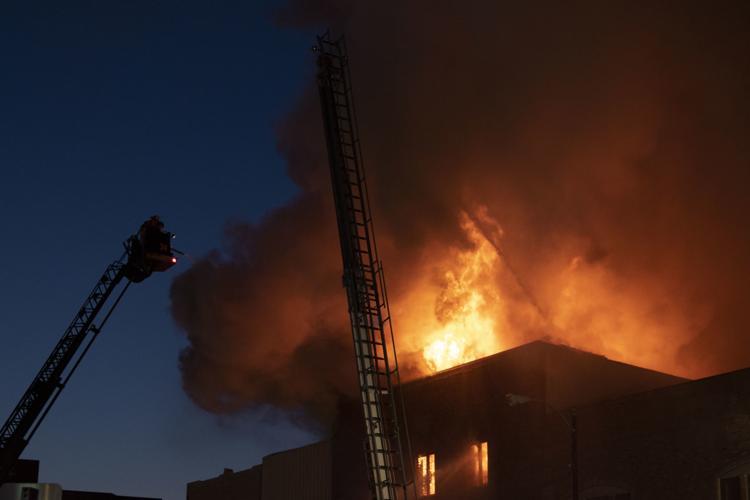 Shores Building Fire 1 (03/21/19)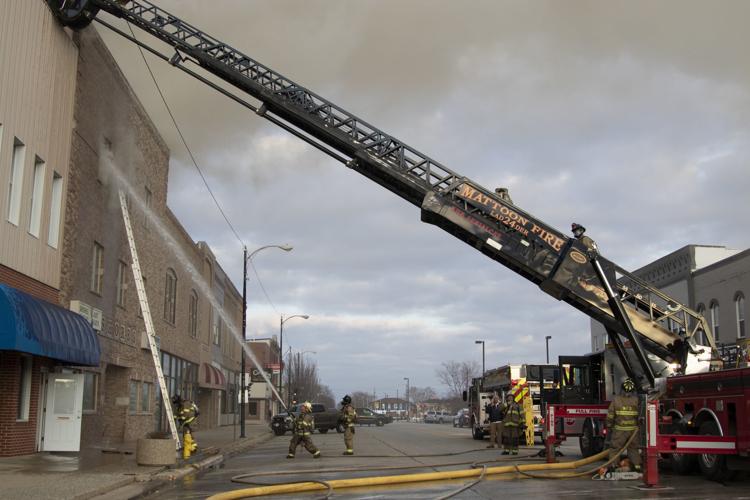 Shores Building Fire 2 (03/21/19)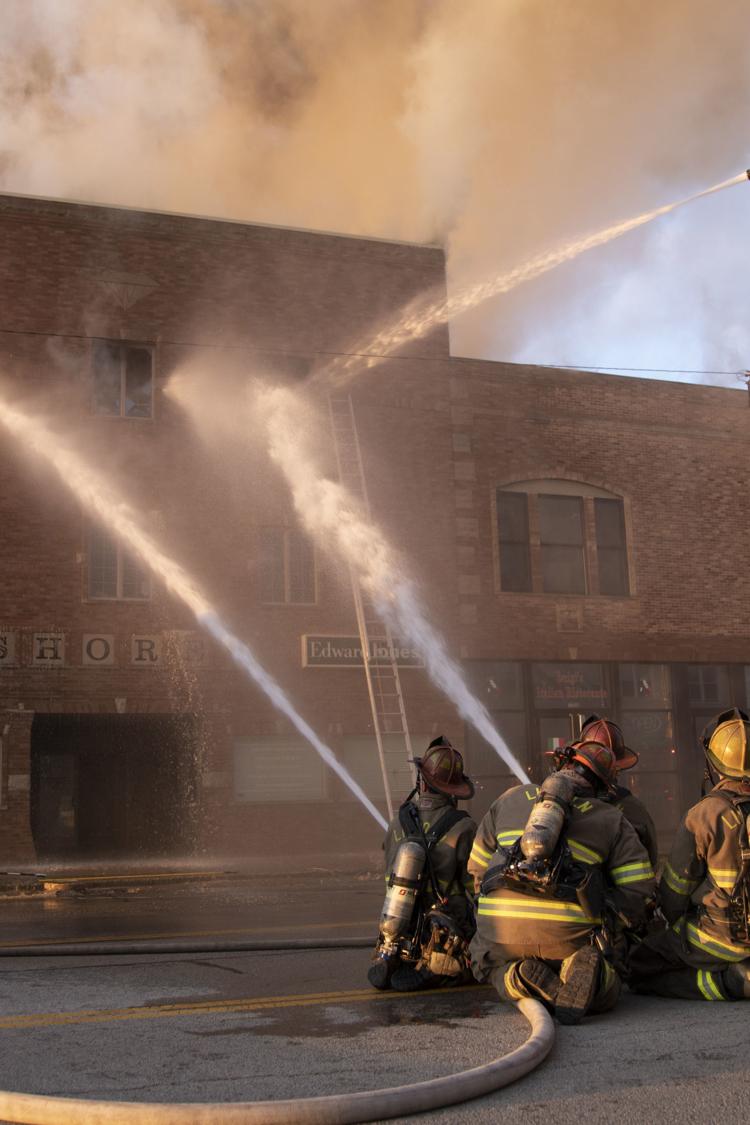 Shores Building Fire 3 (03/21/19)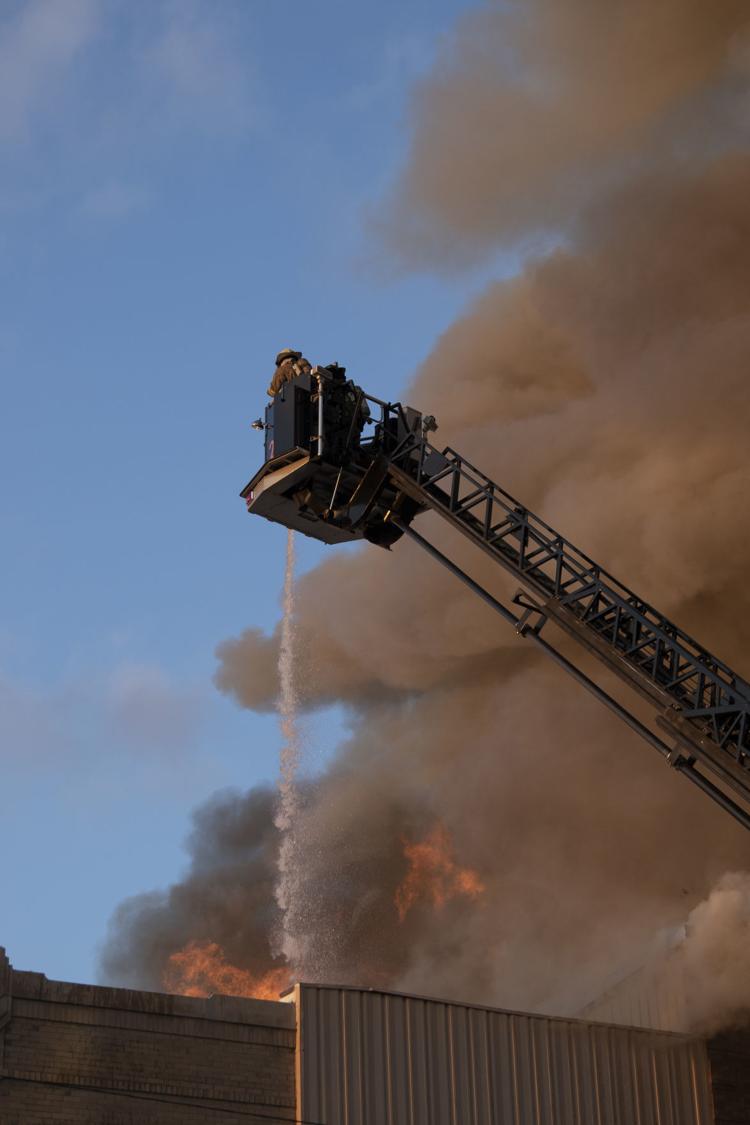 Shores Building Fire 4 (03/21/19)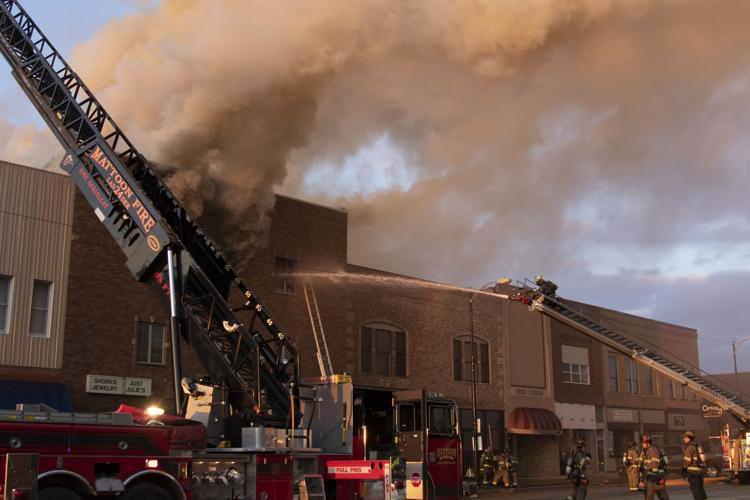 Shores Building Fire 5 (03/21/19)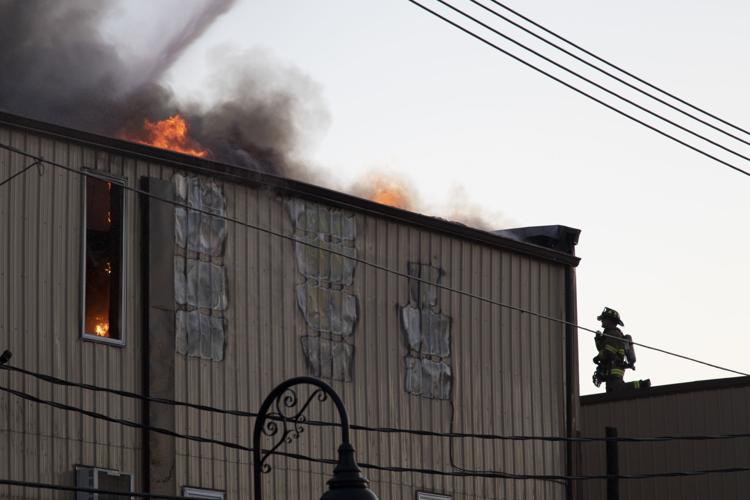 Shores Building Fire 7 (03/21/19)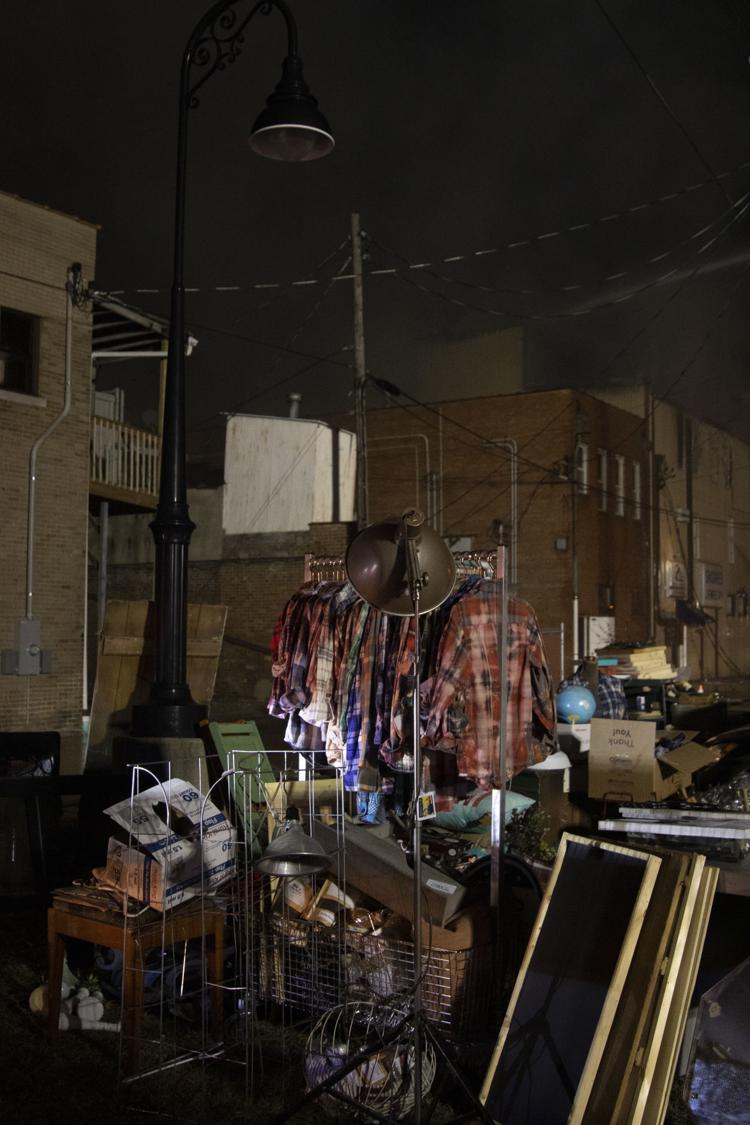 Shores Building Fire 8 (03/21/19)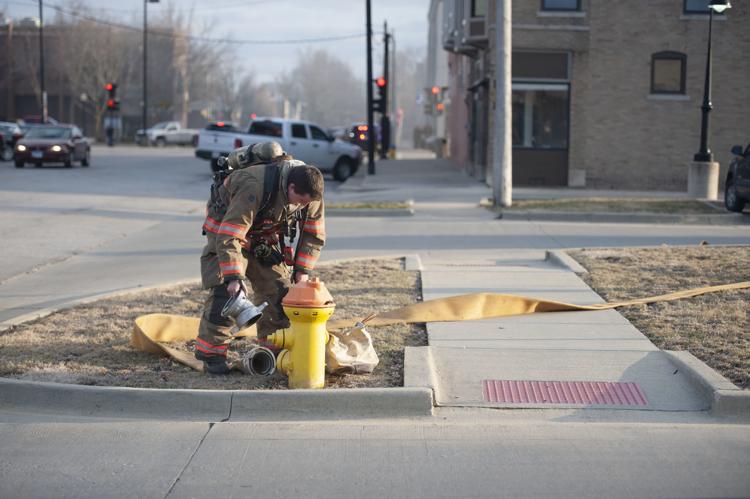 Shores Building Fire 9 (03/21/19)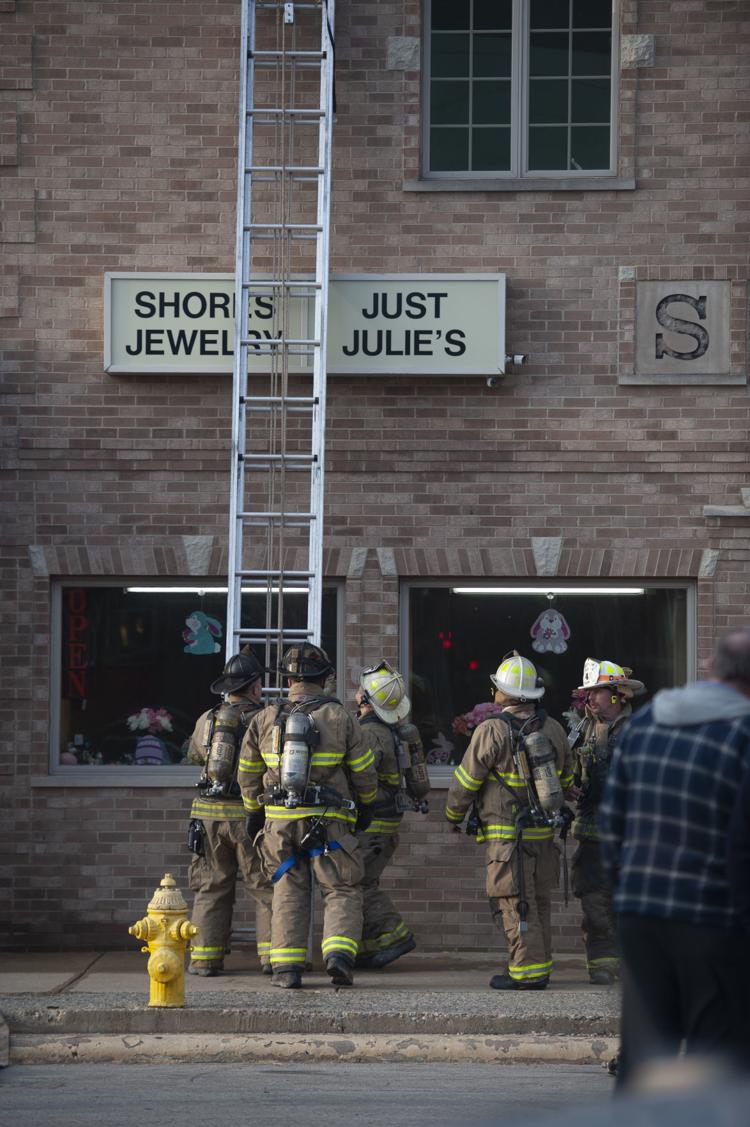 Shores Building Fire 10 (03/21/19)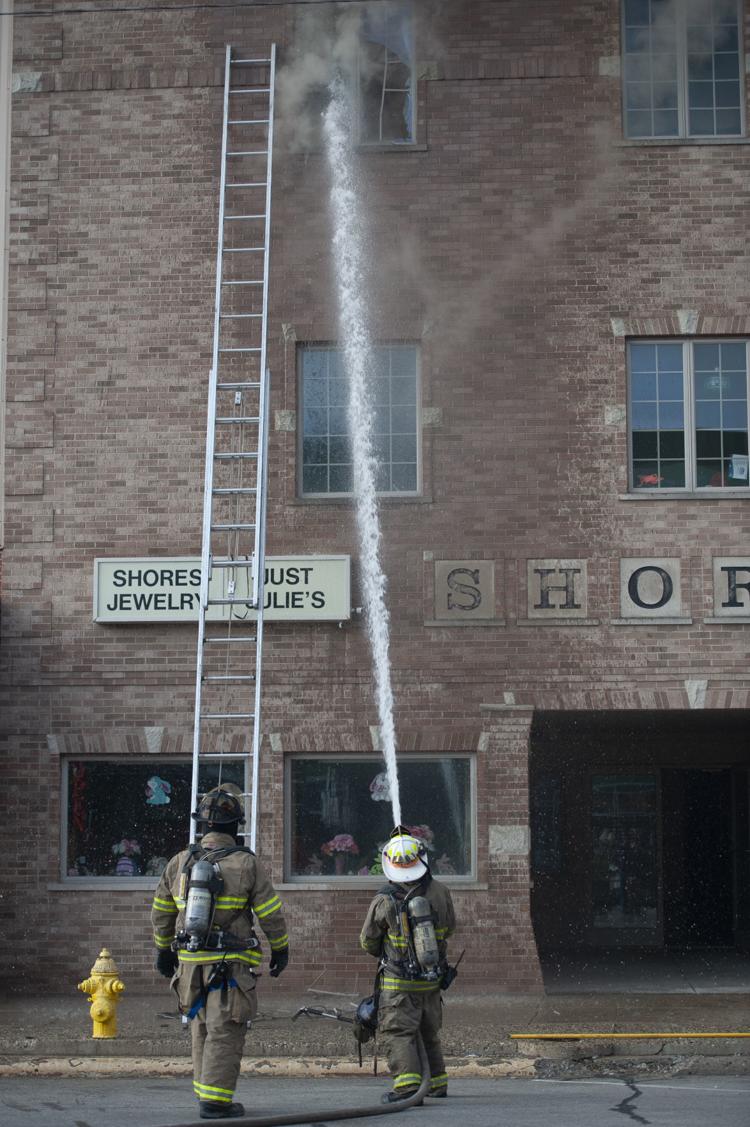 Shores Building Fire 11 (03/21/19)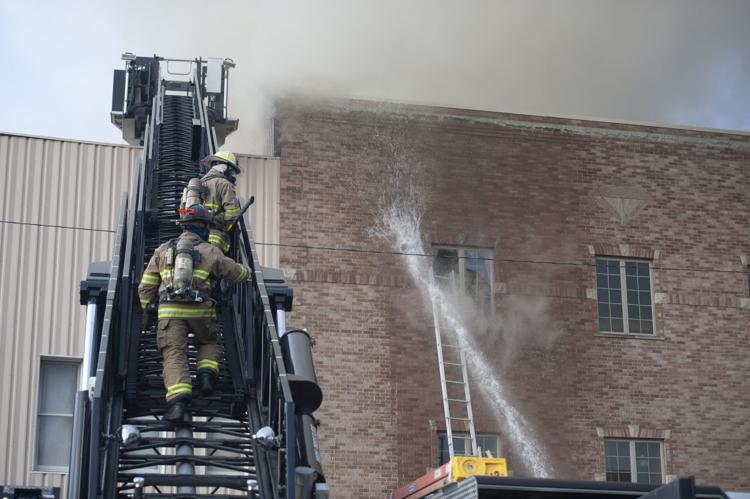 Shores Building Fire 12 (03/21/19)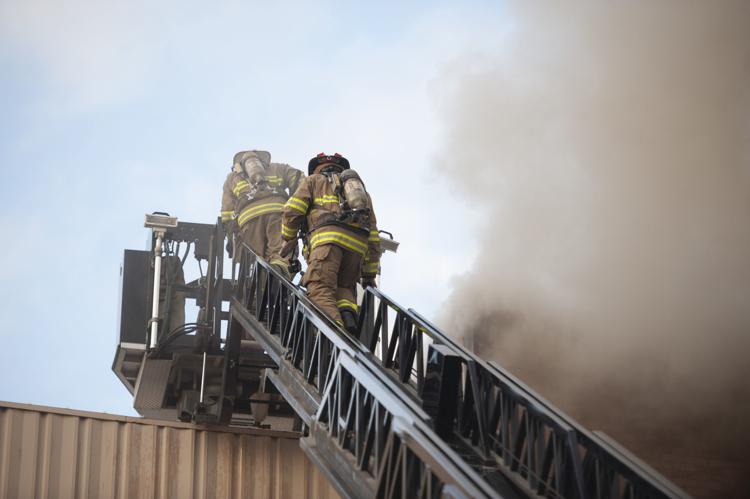 Shores Building Fire 13 (03/21/19)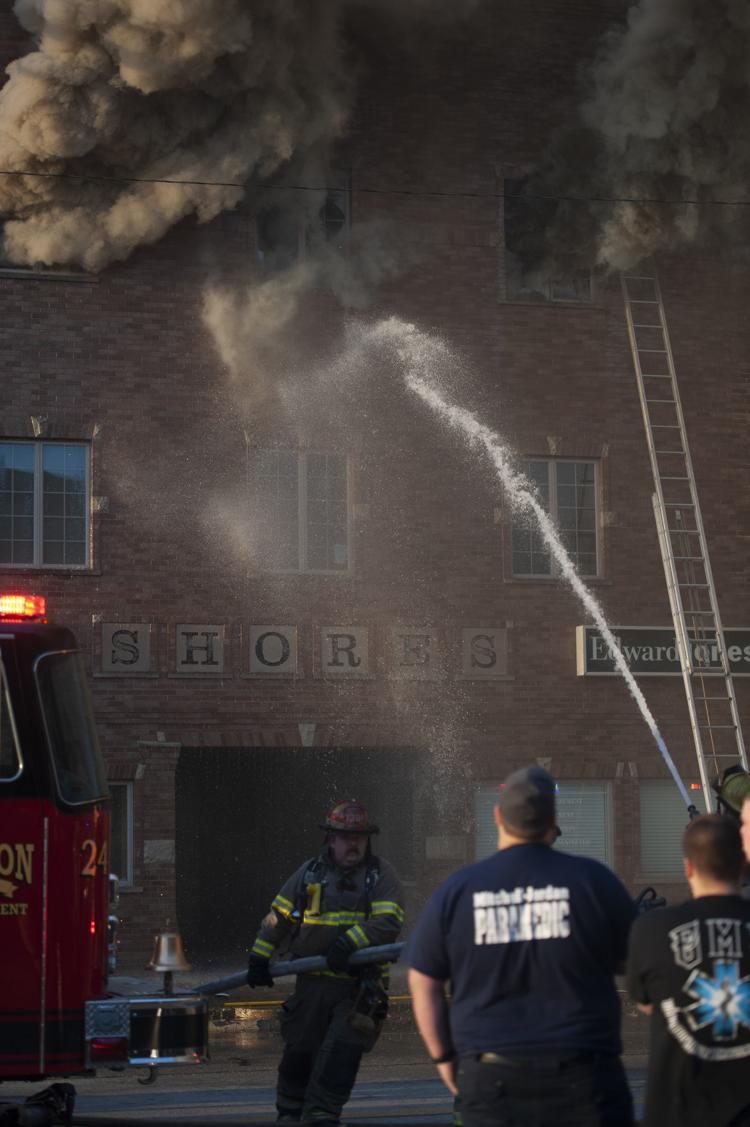 Shores Building Fire 14 (03/21/19)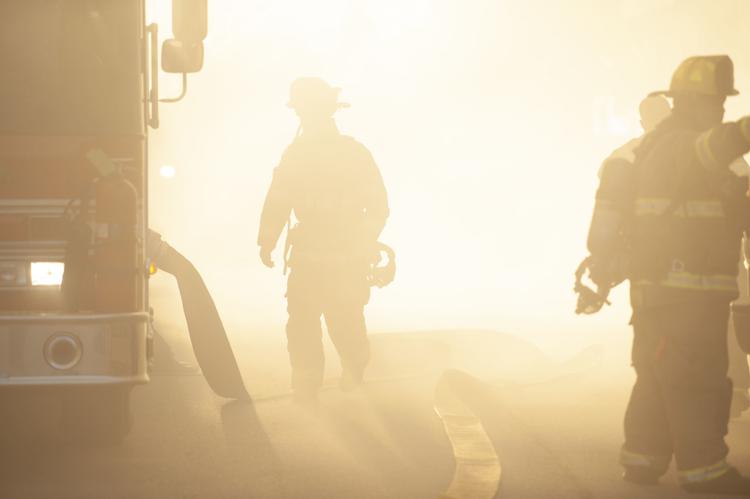 Shores Building Fire 15 (03/21/19)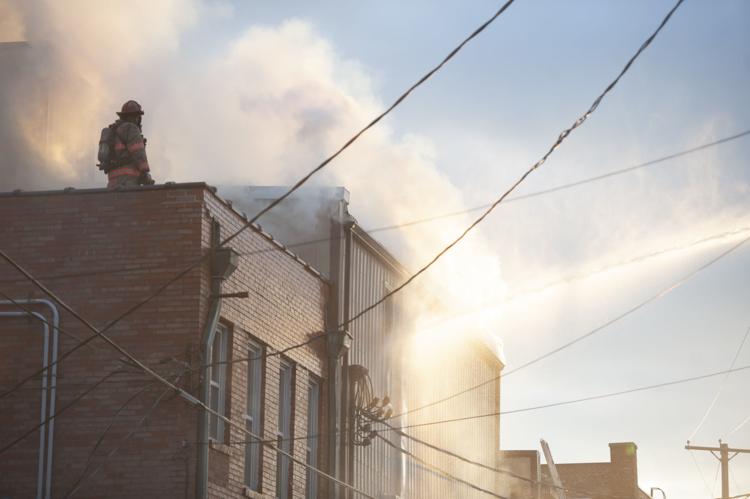 Shores Building Fire 16 (03/21/19)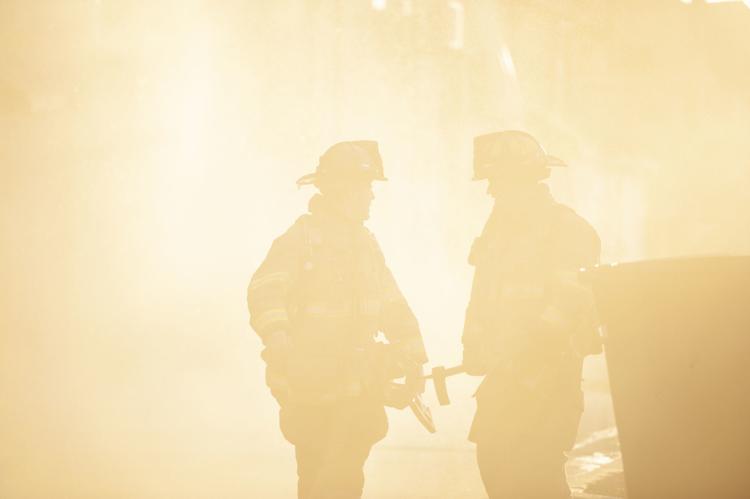 Shores Building Fire 17 (03/21/19)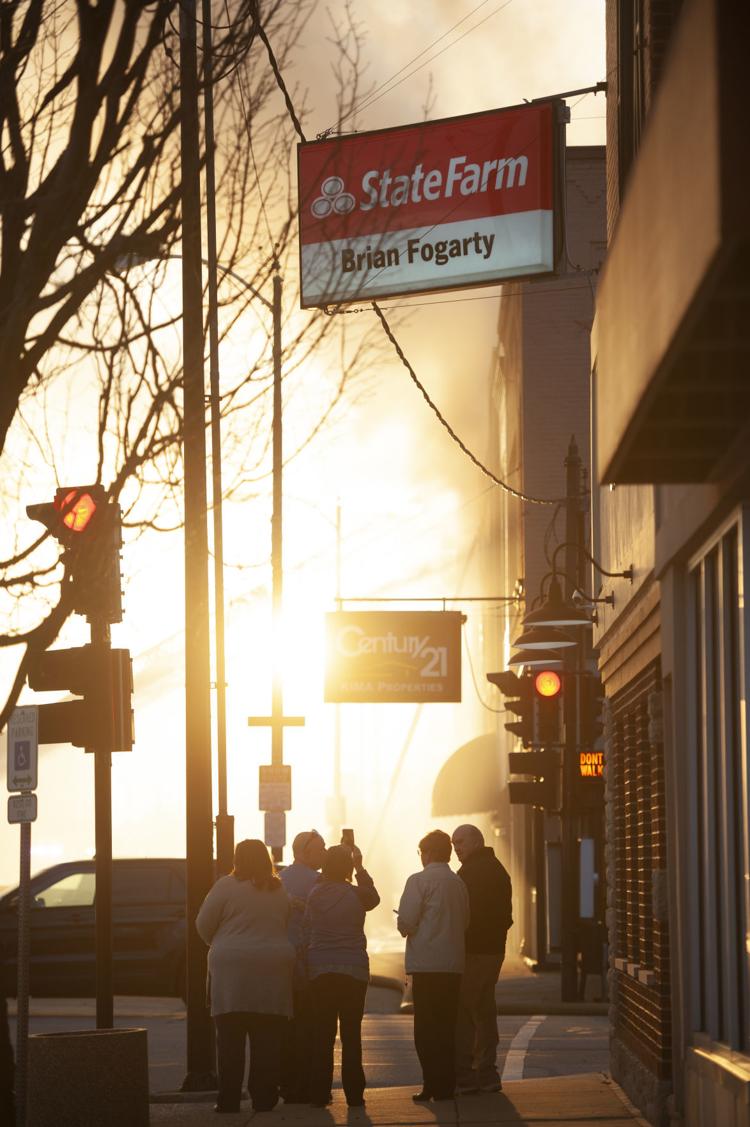 Shores Building Fire 18 (03/21/19)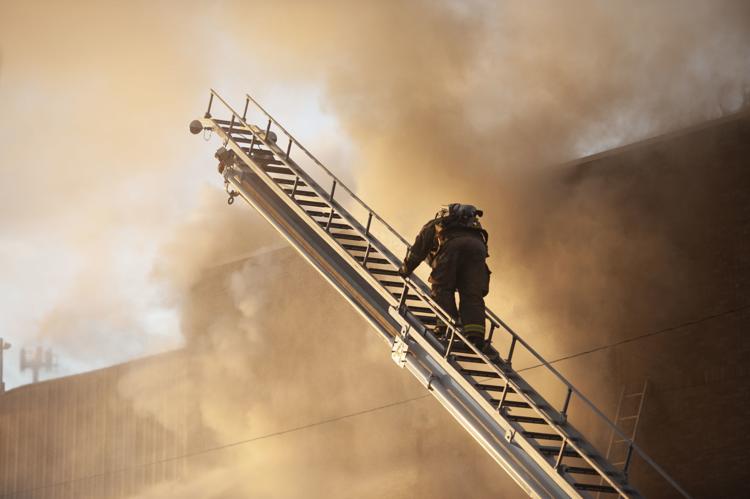 Shores Building Fire 19 (03/21/19)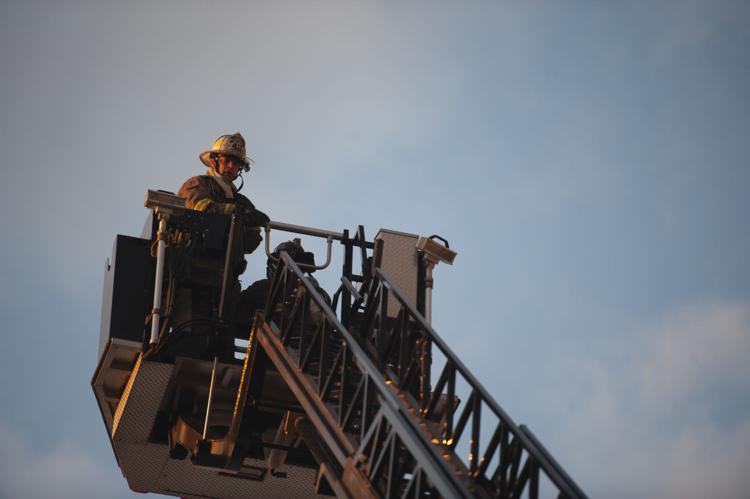 Shores Building Fire 20 (03/21/19)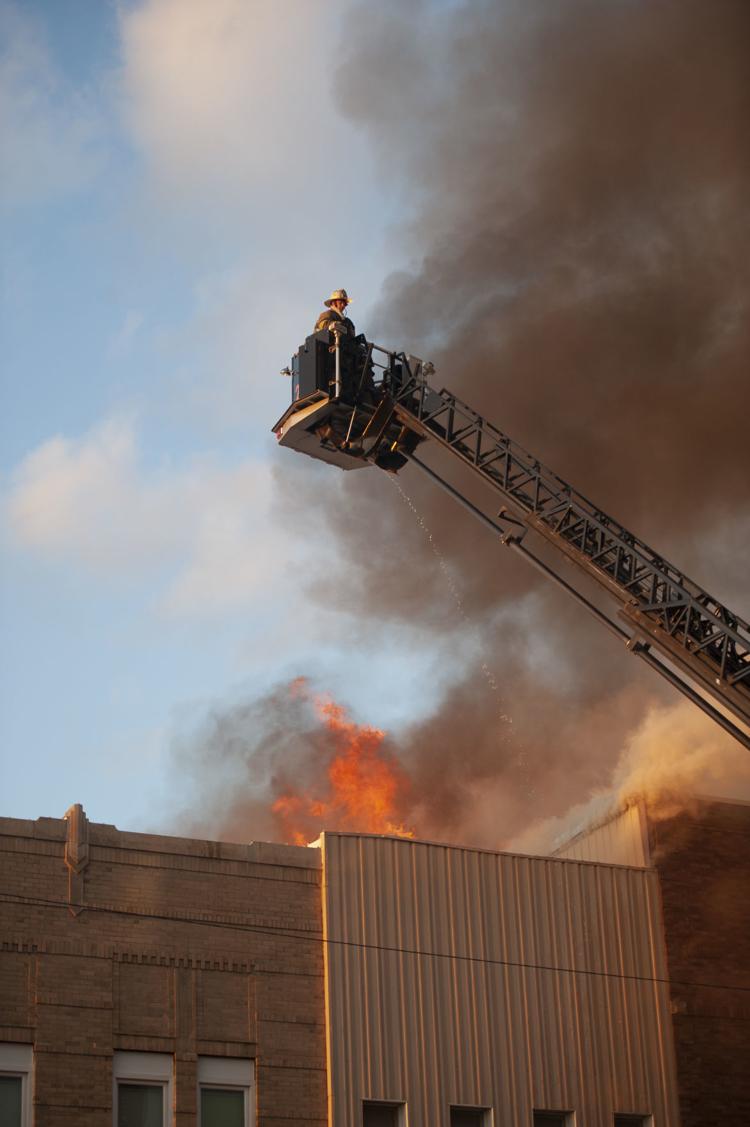 Shores Building Fire 21 (03/21/19)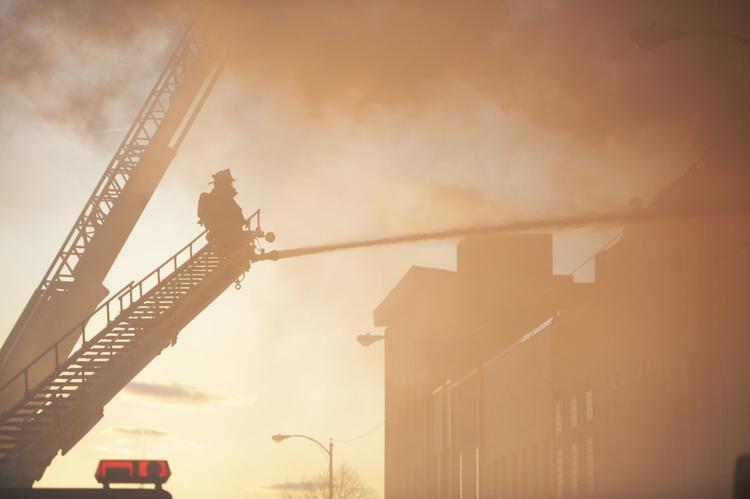 Shores Building Fire 22 (03/21/19)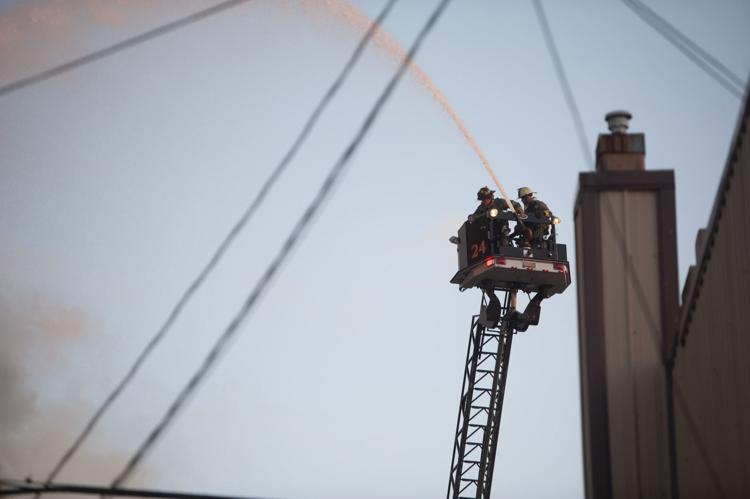 Shores Building Fire 23 (03/21/19)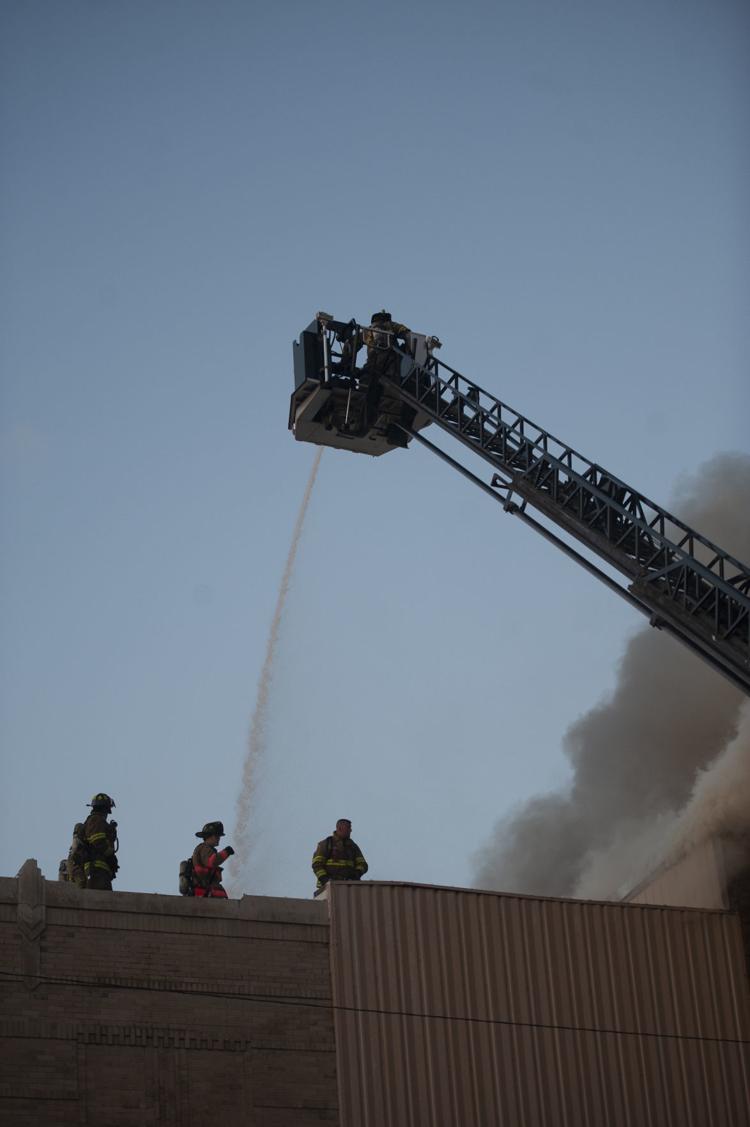 Shores Building Fire 24 (03/21/19)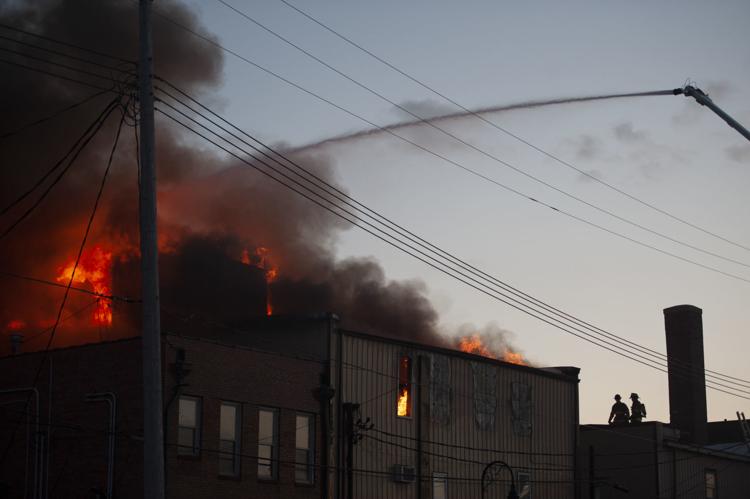 Shores Building Fire 25 (03/21/19)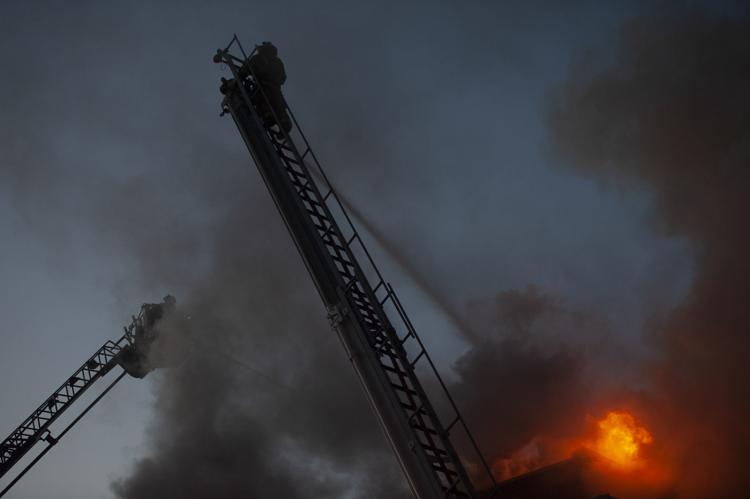 Shores Building Fire 26 (03/21/19)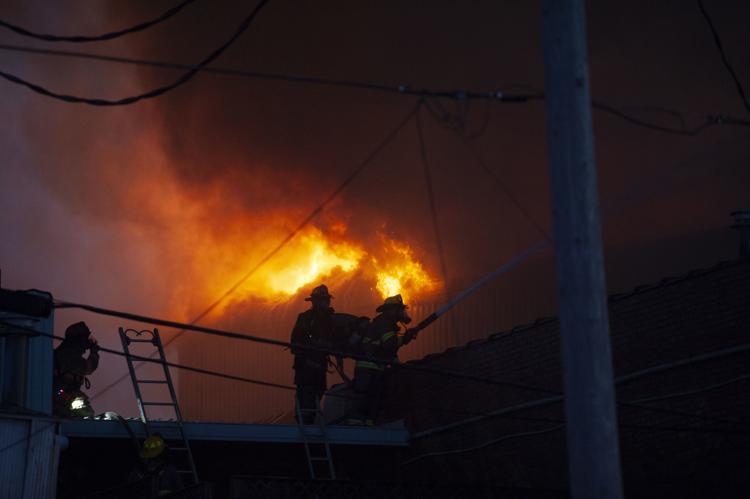 Shores Building Fire 27 (03/21/19)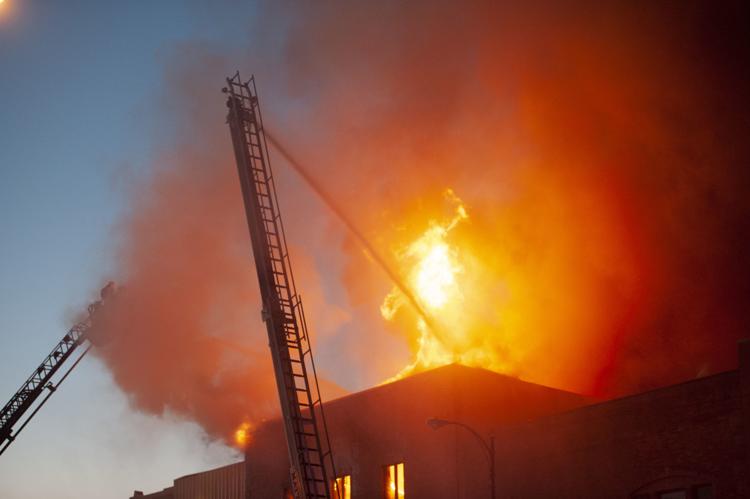 Shores Building Fire 28 (03/21/19)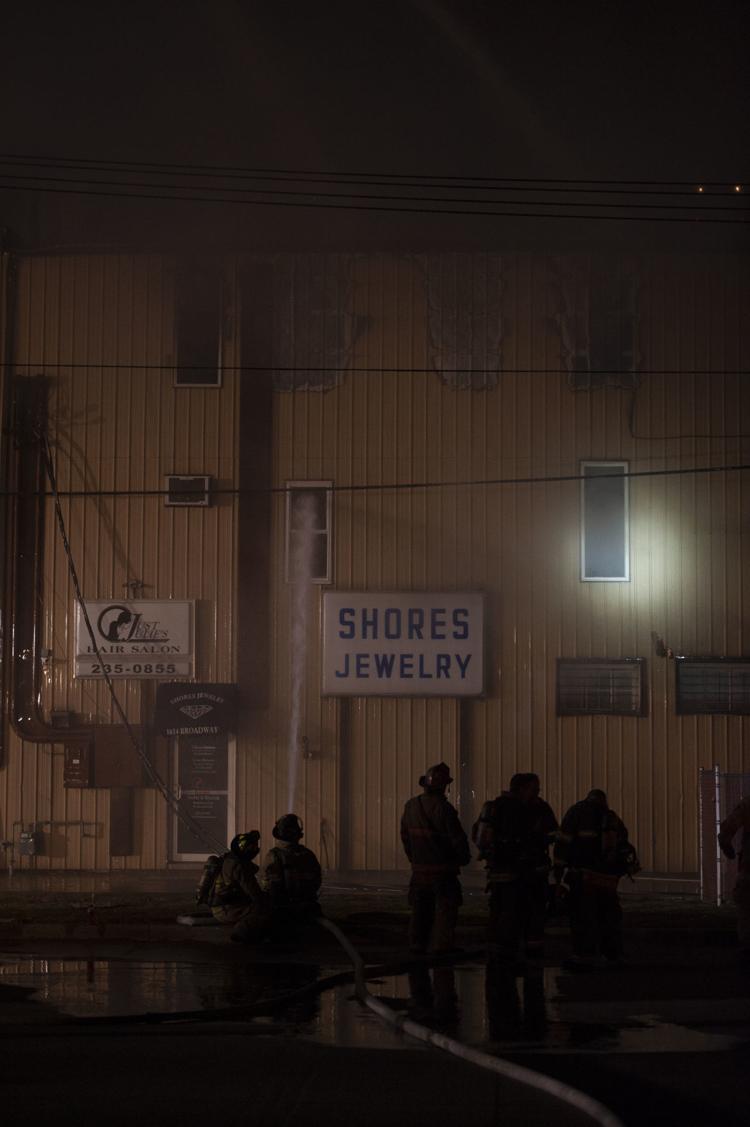 Shores Building Fire 29 (03/21/19)