MATTOON -- Area residents may now "know" April Fisher as the victim of a fatal auto accident on Tuesday, but her loved ones want people to know more -- much more.
"She was so kindhearted but she would be the first person to be like, 'I'm only 110 pounds soaking wet but I'm gonna kick your butt if you're gonna do this to my friend,'" said Heather O'Dell of Indianapolis, formerly of Charleston.
"I've known her since forever."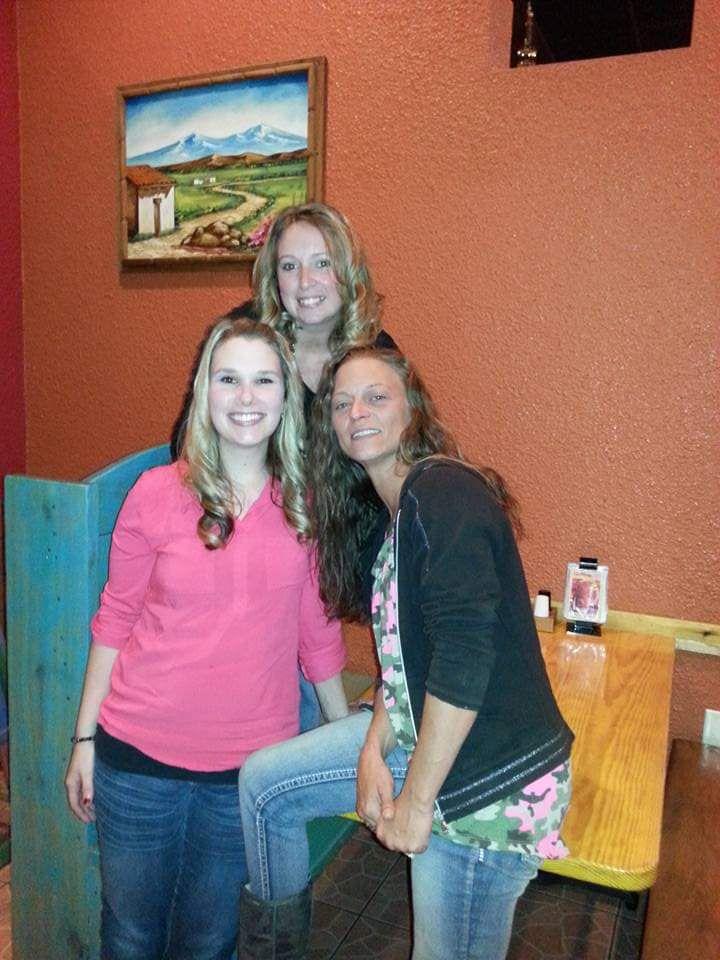 When you think of April Fisher, think of a dedicated mom, a hard worker, a talented handywoman, a softball player, and the kind of gal who loved to go fishing, her friends agree.
Among loved ones she leaves behind are husband Mike and children KayLee, 15, and Devon, 12.
O'Dell knew Fisher as a woman with a good heart who cared about others. The women were close.
"We really connected again after we were adults … we started playing softball," O'Dell recalled. Then, their children gathered when the two moms did.
"We would have playpens set up and our youngest were playing together while the older (ones) watched over them," O'Dell said.
"She was basically my family, you know," she added, fighting back tears. "She was strong-willed, dedicated, amazing mother, hard worker, great friend -- she had my back.
CHARLESTON -- A man accused of causing an accident that killed a rural Mattoon woman on Tuesday is now jailed facing a felony offense.
"Her No. 1 quality was her dedication to her children. They came first. They always came first."
The blue-eyed, long-haired Fisher had a bright smile that her friends will never forget, and a welcoming attitude.
"Even if it had been two years since she'd seen me, she'd get excited. She was just so full of life," said friend and Charleston resident Bec Stearns.
O'Dell said, "She was so funny and that big bright smile ... she could just light up a room. She was just beautiful, a beautiful person inside and out."
Friend Heather Fryman added, "She was such a light in a dark place. It didn't matter how you were feeling or what you were feeling, she always knew a way to make you smile."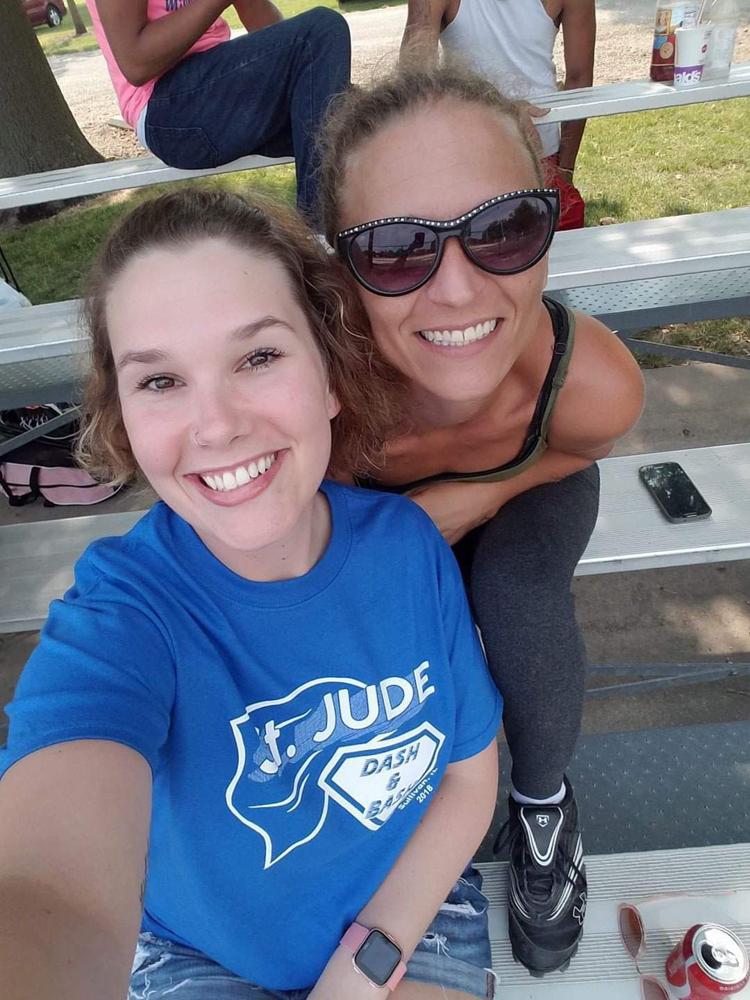 As much as she was a dedicated mom and companion, as her friends recall, Fisher also was a lot more -- such as being a handywoman, perhaps a rarity among women, if one believes stereotypes.
"She was so good at remodeling everything," O'Dell said.
Dolo Wishard of Mattoon confirmed Fisher's talent with carpentry and similar pursuits.
"She was self-employed," explained Wishard, who met her friend through church and playing softball. Fisher refurbished and fixed homes in Charleston trailer courts along old Illinois Route 316, Wishard added. She did work for her friends, too.
"I got a floor that I'll never touch because she's the last one that touched it," Wishard admitted through tears Thursday, explaining that Fisher laid the floor herself. She could be found up on a roof fixing a leak or along the exterior of a home fixing siding, among tasks she regularly performed.
"She was a hard worker. She can out-do any guy," Wishard said. "She fixed our leak on our roof … the girl had talent."
The former Trojet had a hobby some might also consider less usual among females.
Register for more free articles.
Stay logged in to skip the surveys.
"She loved to fish," said Wishard, noting that Fisher lived within a short walk of the water. "Out at Lake Paradise, that was her paradise."
O'Dell chimed in firmly, "She loved to fish."
Fryman, of Sullivan, noted that Fisher might not have looked the part, but she was a fierce softball player, too.
"Looking at her, you wouldn't think that just because she was so petite. She was made of steel," said Fryman, who has known Fisher for about 3 1/2 years via the Sullivan softball league in which both played.
"April basically played anywhere she was needed," Fryman said as she recalled days on the ball field. "She wasn't afraid to be in the middle of the heat."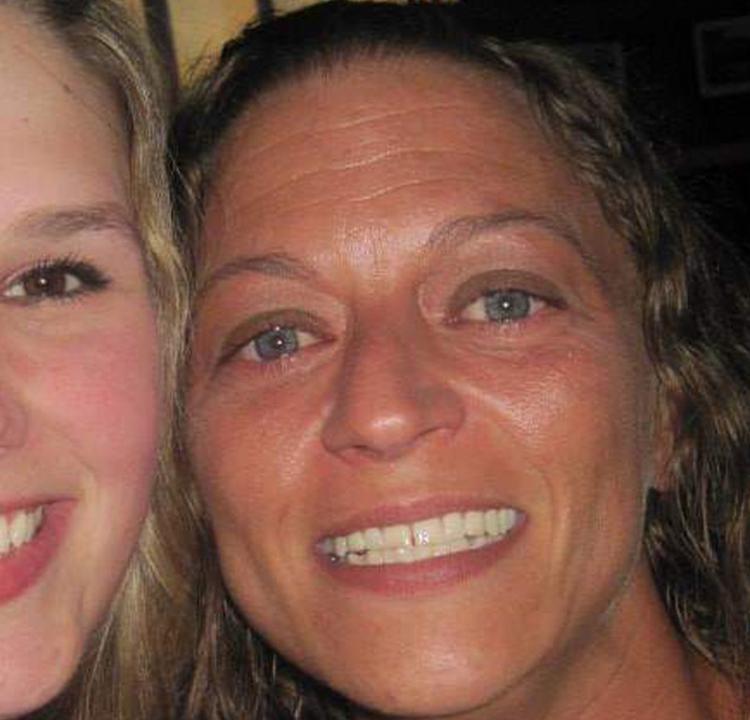 There was something about Fisher that kept her in people's lives in a positive way, friends explain.
"It was definitely interesting how she just … she would float into someone's life and it didn't matter how long you had known her or not known her, you had known her for years," Fryman said. "She was just such a good person and she was good to my kids and my kids loved her and it was like you could go weeks without seeing her but the moment that you'd see her it was like no time had passed.
"It just saw her on Thanksgiving and hugged her … and all of a sudden this happens. And it's just so sad knowing that such a beautiful, bright soul was taken."
Charleston resident Jamie Williams said her friend Fisher was "the most giving, caring person you'd ever meet in your life.
"She was my family. I've known her since eighth and ninth grade. She was in my wedding when I was 19. I'm now 40," Williams said. "I just talked to her Monday.
"She'd always do everything for everybody, not ask for a single thing in return," Williams added. When Fisher helped her move, one of many times, she refused Williams' attempt to pay for her assistance.
She'd say, "'Nope, you're my family and that's what family does,'" Williams said.
Fisher was fun, too, her friends emphasize.
"She was so funny. She'd act like an idiot just to make people laugh if they were in bad moods," Williams said.
And, not surprisingly, Fisher loved to not just play sports but to attend her daughter's and son's games.
"She was that mom. She was always on the go," Williams said.
As anyone might expect, the accident that took Fisher's life leaves her friends wondering why.
"It's been hard. It's not fair," Wishard said haltingly, trying to hold tears at bay. "She was doing her job trying to raise those kids."
But Fryman said Fisher certainly won't be forgotten.
"I really think that everyone is just taking a moment to celebrate her," Fryman said. "Everyone's trying on Facebook to post good pictures of her and talk about what a great person she was and talk about what she did for the world.
"People are celebrating the person that she was."
Friends don't want Fisher to become a statistic -- a person relegated to history as just an accident victim, and they are sure that won't be the case. Wishard, for one, is convinced of Fisher's true fate.
"She knew Jesus," Wishard said. "She's resting in God's big arms."