MATTOON (JG-TC) -- Updated at 1:45 p.m.
Streets along Kickapoo Creek in Mattoon are all closed due to a swell of floodwaters, city officials said this afternoon.
Local authorities evacuated homes in areas including South Second Street, with at least a dozen people, including elderly and children, taken out by boat. The First Presbyterian Church is available to serve as a shelter, but officials said so far there are few in need and so each would be handled on a case-by-case basis.
Dean Barber, Mattoon Public Works director, said along Kickapoo, major sections of Sixth Street, Ninth Street, Rudy Avenue and 19th Street are flooded.
Barber said the rainfall from last night would not have been a problem, but the city got an unexpected downpour of rain in the span of two hours. Barber said 2.5 inches of rain were dumped onto the city in that time from downpours.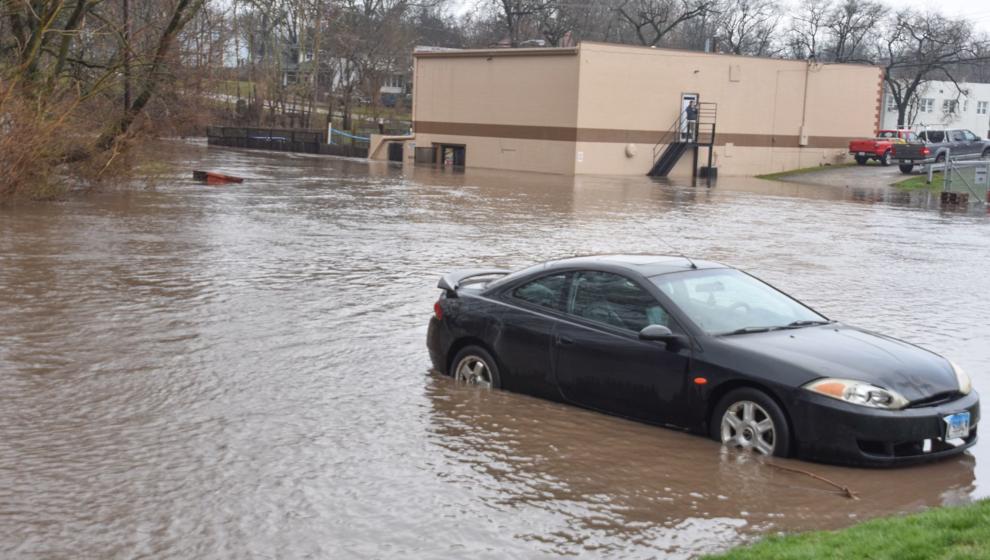 In Charleston, several pockets of standing water have formed  along various streets including Sixth Street and Seventh Street. 
Many roads in town near the Town Branch Creek have been shut down due to flooding, according to the Charleston fire officials. Officials also noted that IDOT has shut down Illinois Route 316 at Gross Appliance due to flooding. 
Many people from Charleston and Mattoon public works crews are spread out across the area attempting to close off more streets. Barber warned people to avoid driving quickly and to avoid driving over pockets of standing and running water altogether.   
---
Authorities have closed State Street at the viaduct just west of Dairy Queen on the north side of Charleston due to flooding this morning.
Heavy rainfall is leaving many streets and roads across the area partially flooded, and emergency personnel have responded to multiple traffic problems on Interstate 57 due to water on the roadway.
In addition, city police and public works workers are placing barricades at many places both in Charleston and Mattoon to warn motorists of flooded streets.
This story will be updated.