MATTOON -- Contractors began the demolition of the fire damaged Shores Jewelry building in downtown Mattoon on Tuesday by starting to remove the three layers of the front facade.
These layers are indicative of the history of this building at 1614 Broadway Ave., which was constructed in 1895, and of Shores Jewelry, which had been located at this site since 1985. Harold Shores Jr. said, as he watched the demolition, that he is determined to rebuild at 1614 Broadway and to keep his jewelry shop downtown, where his father founded it in 1948.
"I have been downtown my whole life," Shores said.
A crew from Miller Enterprises of Champaign is demolishing the three-story  building, which was severely damaged by a fire on March 21. This building is located in the middle of the north side of the block.
Shores said Miller Enterprises comes highly recommended and has a lot of experience demolishing portions of buildings by hand within downtown business district blocks in Champaign County.
Demolition company owner Dave Miller said his crew will need to "hand separate" the bricks on the east and west walls of the Shores Jewelry building to prevent the walls of the two adjacent buildings from being damaged.
The Luigi's Italian restaurant building adjoining the east wall of the Shores Jewelry site and the Crites Title Co. file storage building adjoining the west wall remain closed. The Crites office in the next building to the west is open for business.
Miller said his crews will use heavy equipment to demolish the interior of the Shores Jewelry building as they work their way from front to back, 10-20 feet at a time. He estimated that the demolition will take a month to six weeks to be completed. He said an engineer will supervise this work.
"The engineer is going to be monitoring this the whole time we go along," Miller said.
As Shores watched the demolition on Tuesday, he pointed out that he installed the new brick veneer facade there 11 years ago with the help of the city's downtown tax increment financing district. He said the third floor windows that he installed at that time provided an access point for firefighters to pour water on the fire.
Shores said the green tile facade under the brick veneer was installed by the building's previous occupant, Young's Department Store, in 1965. He said the building was constructed in 1895 as a furniture store with three levels.
Regarding the future of the jewelry store, Shores said he intends to reopen by early summer in a temporary location that is being renovated for him at 1821 Broadway Ave. Shores said he anticipates building a new, single-story building at 1614 Broadway for his downtown shop.
"I already have plans drawn for the next one," Shores said.
PHOTOS: Shores Jewelry Building Fire
Shores Building Fire 6 (03/21/19)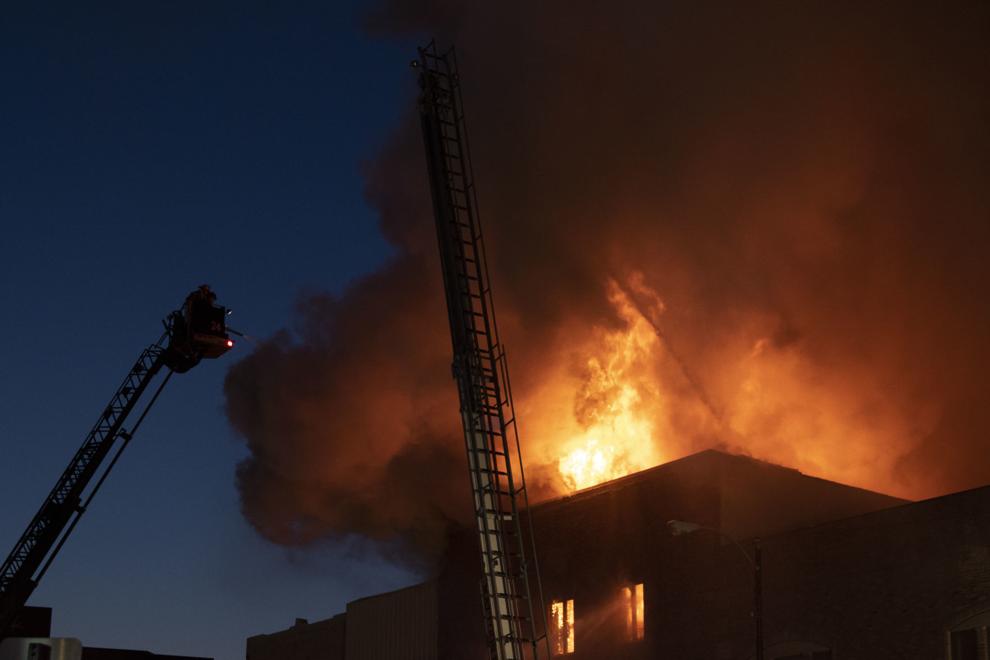 Shores Building Fire 1 (03/21/19)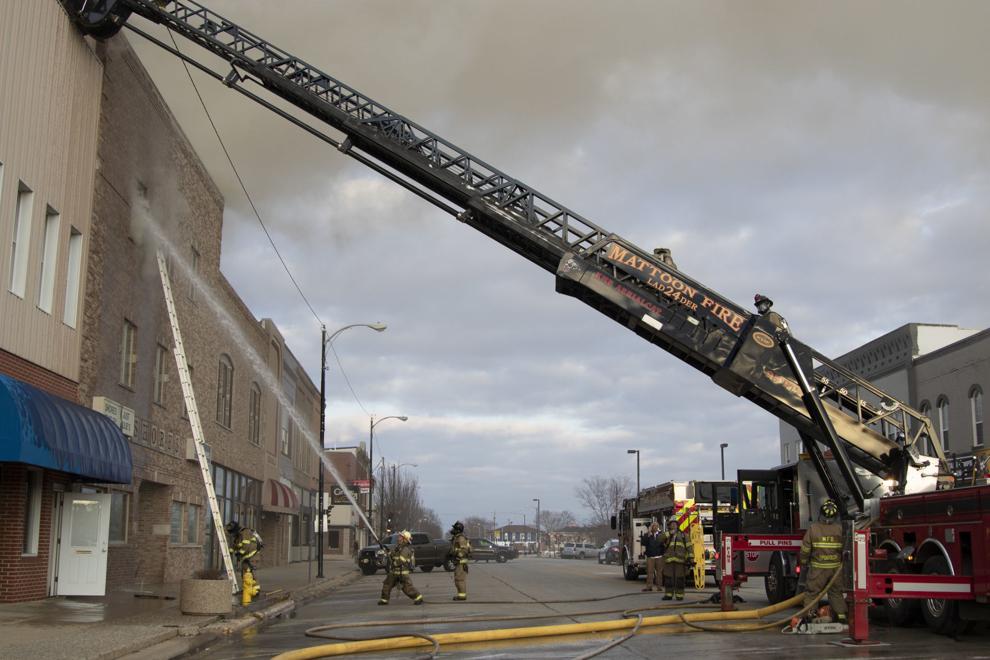 Shores Building Fire 2 (03/21/19)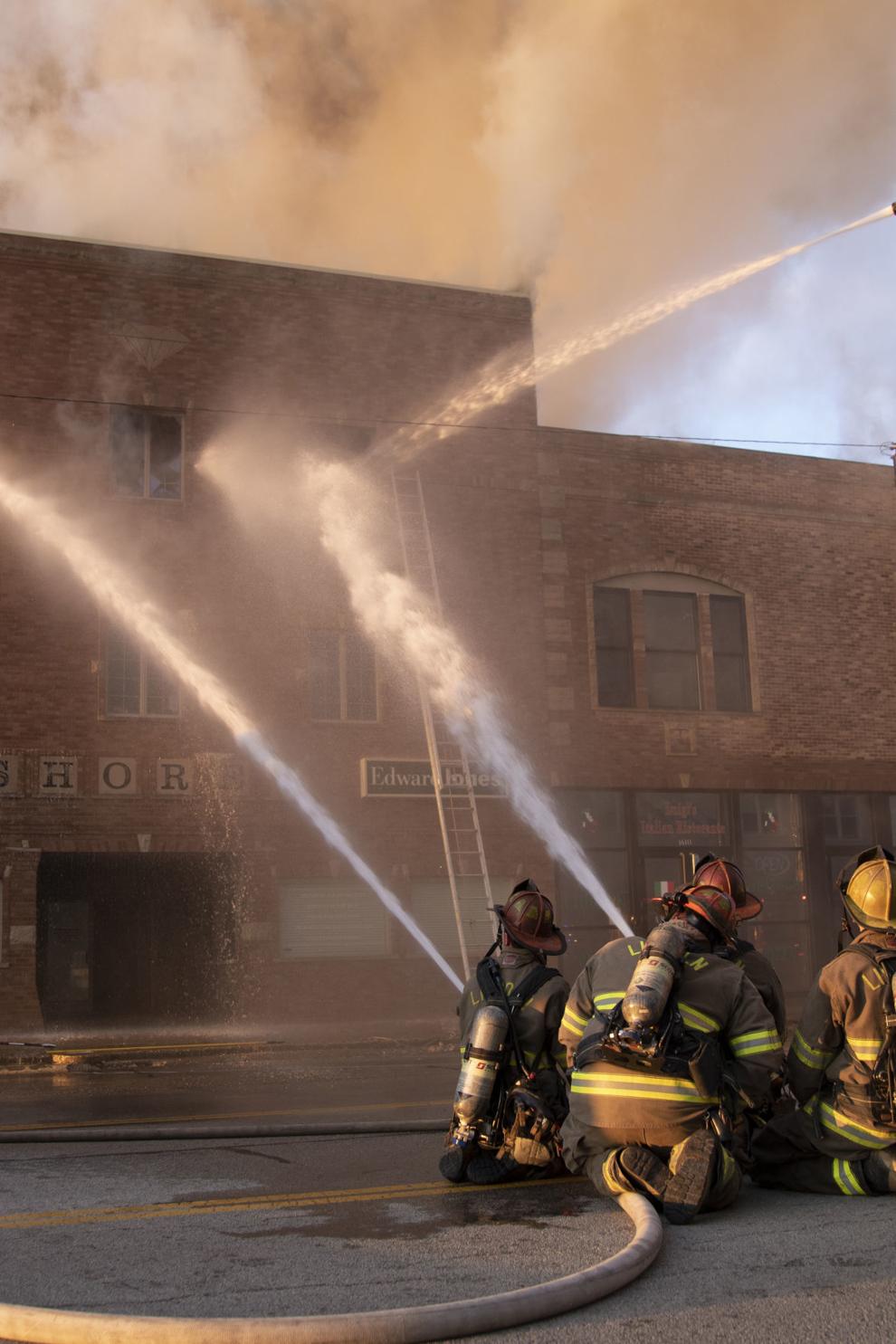 Shores Building Fire 3 (03/21/19)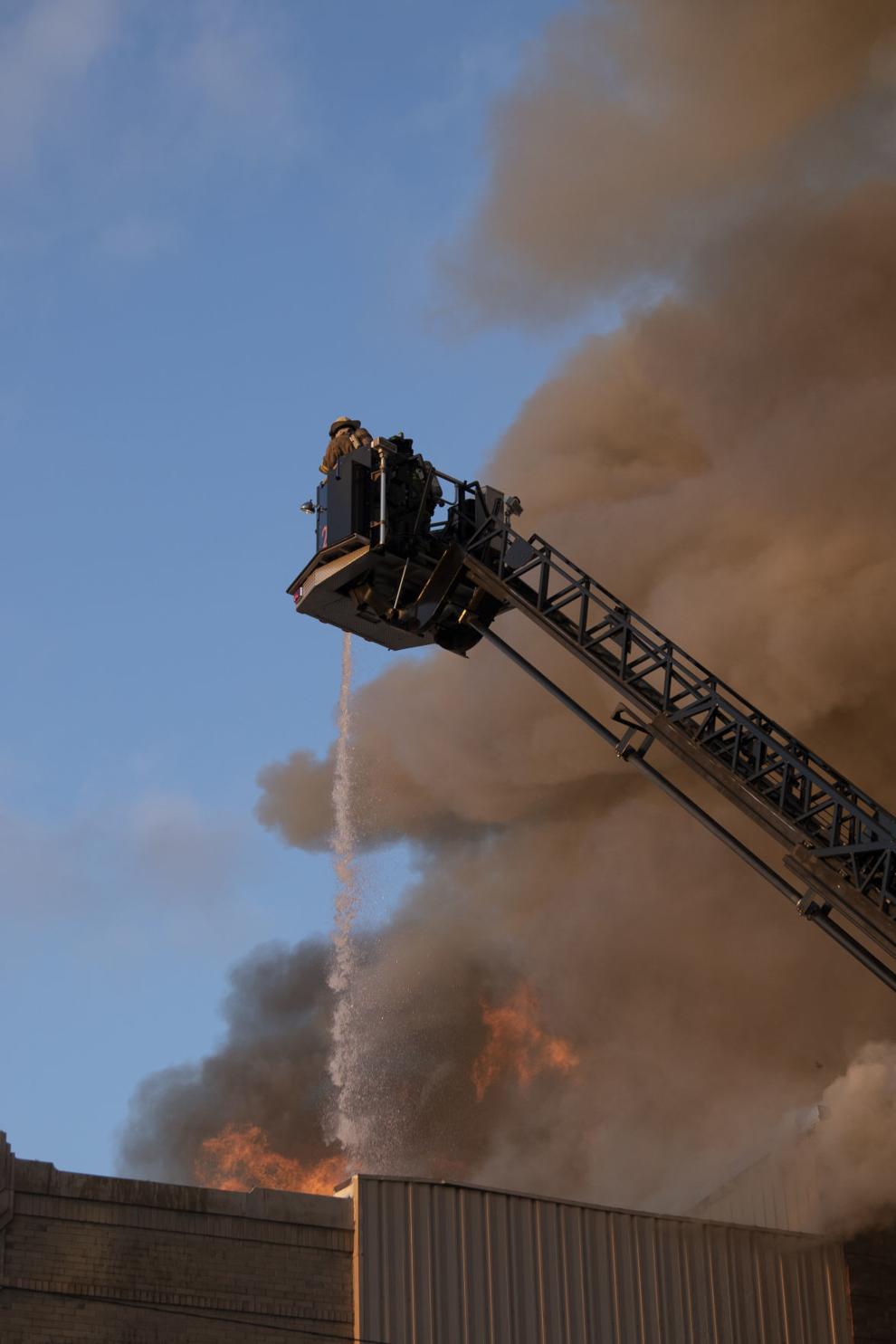 Shores Building Fire 4 (03/21/19)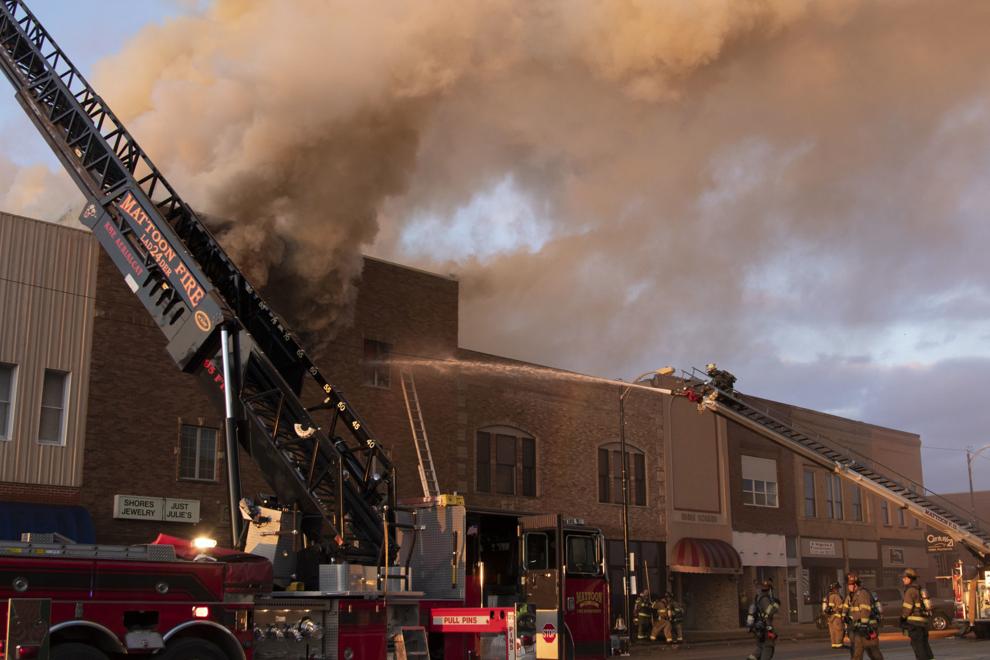 Shores Building Fire 5 (03/21/19)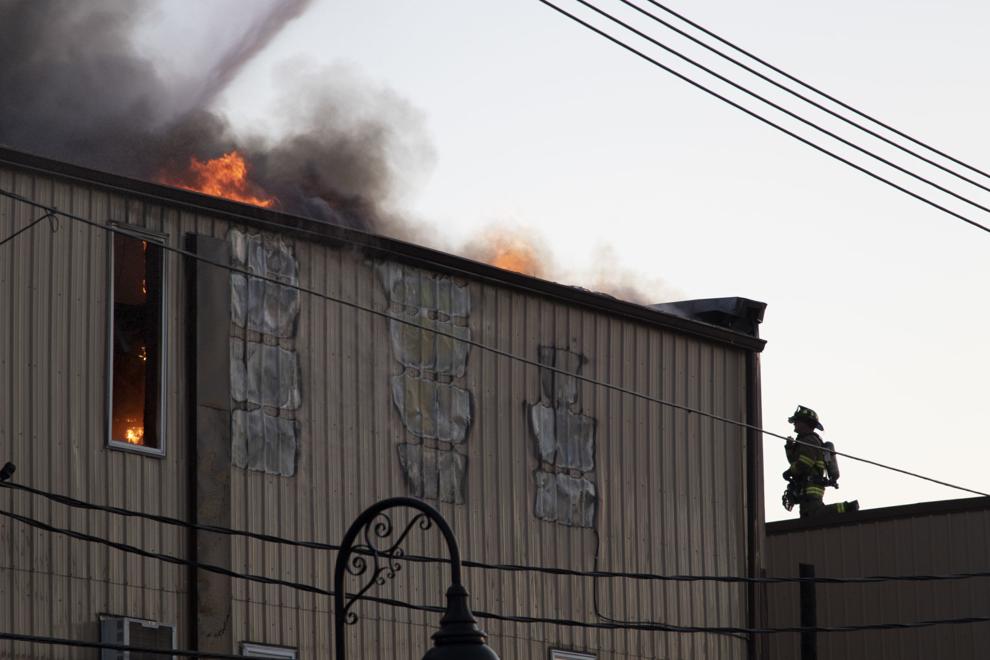 Shores Building Fire 7 (03/21/19)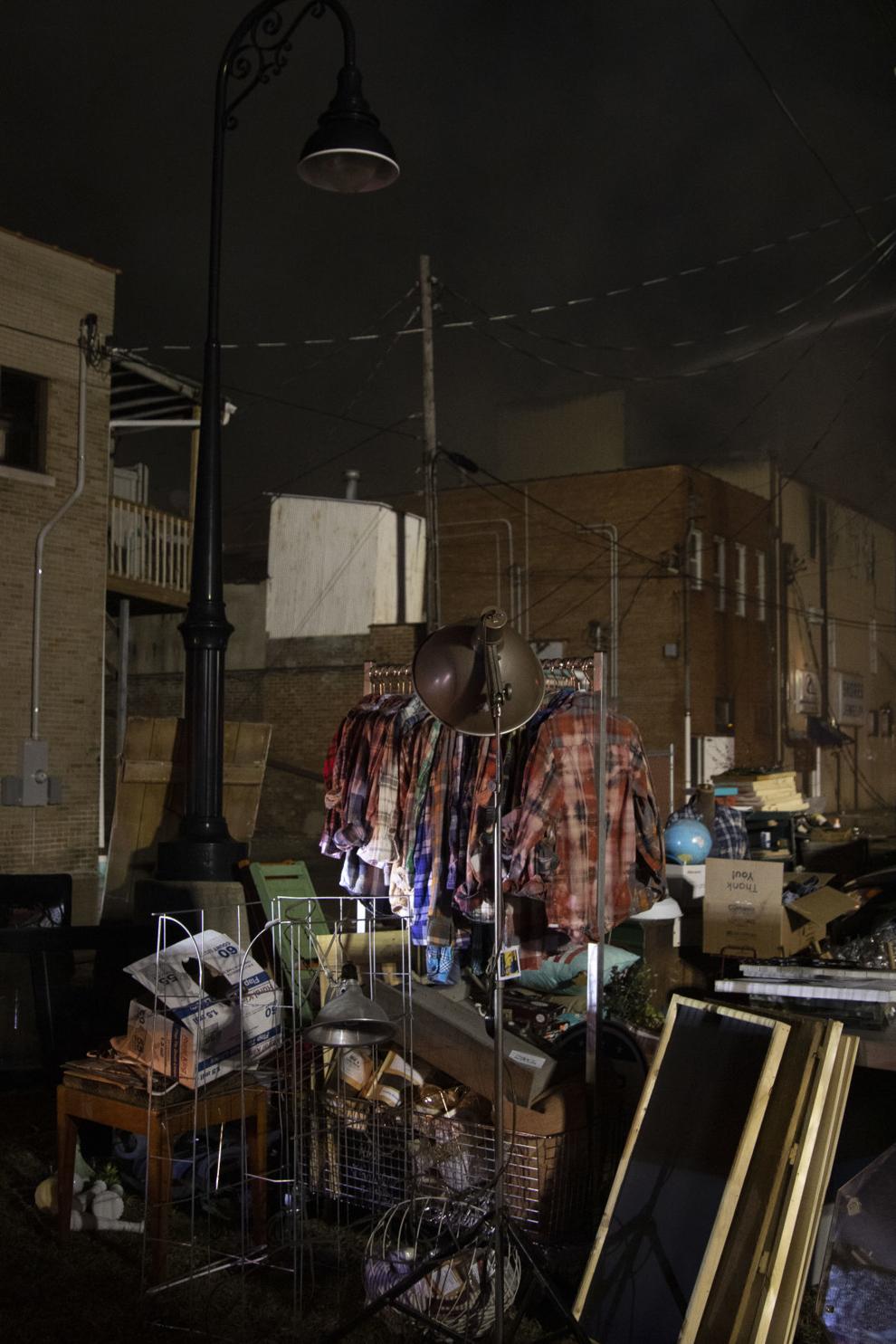 Shores Building Fire 8 (03/21/19)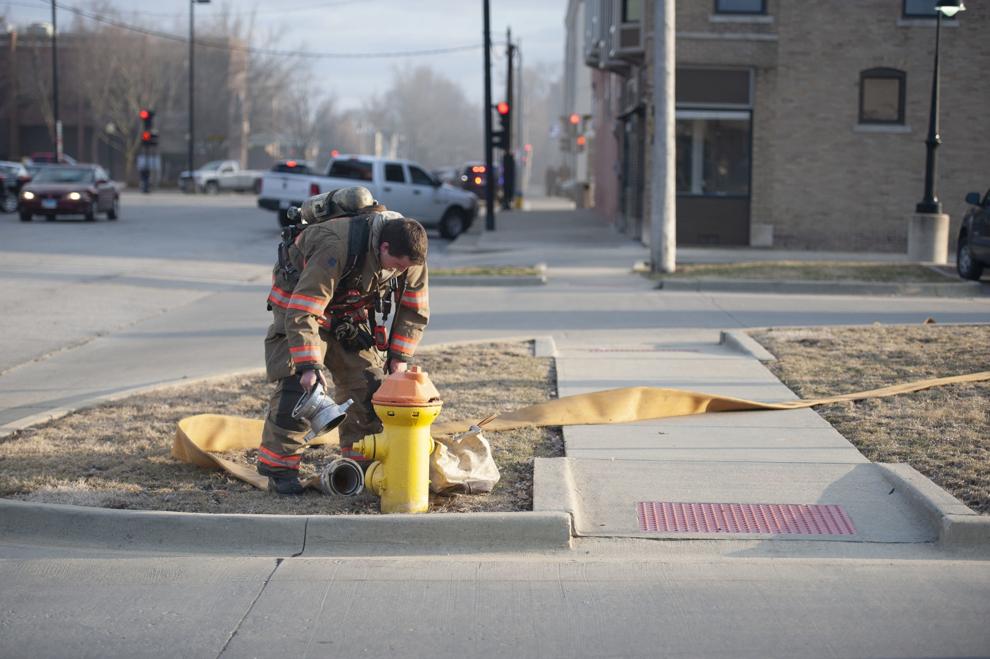 Shores Building Fire 9 (03/21/19)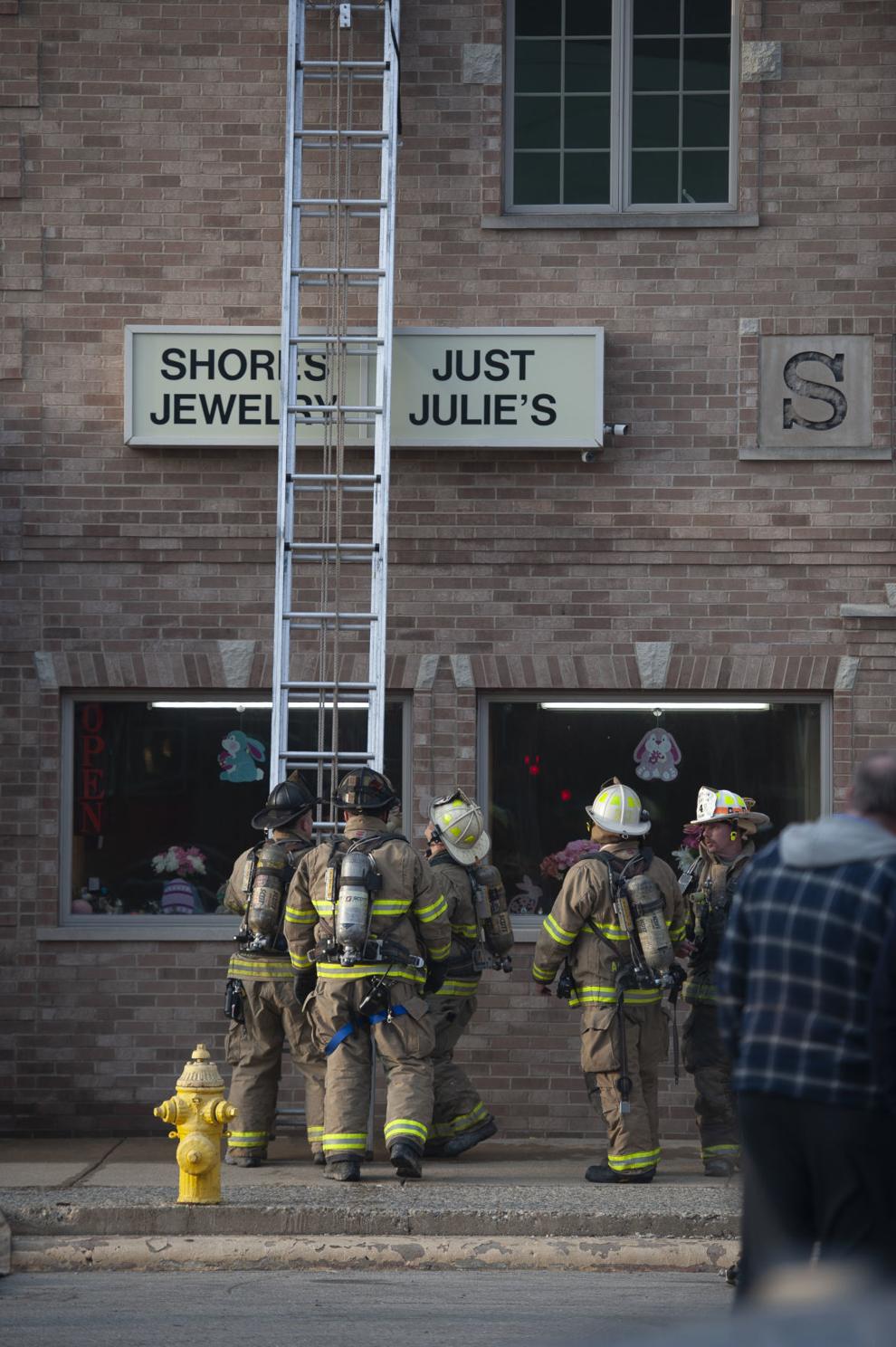 Shores Building Fire 10 (03/21/19)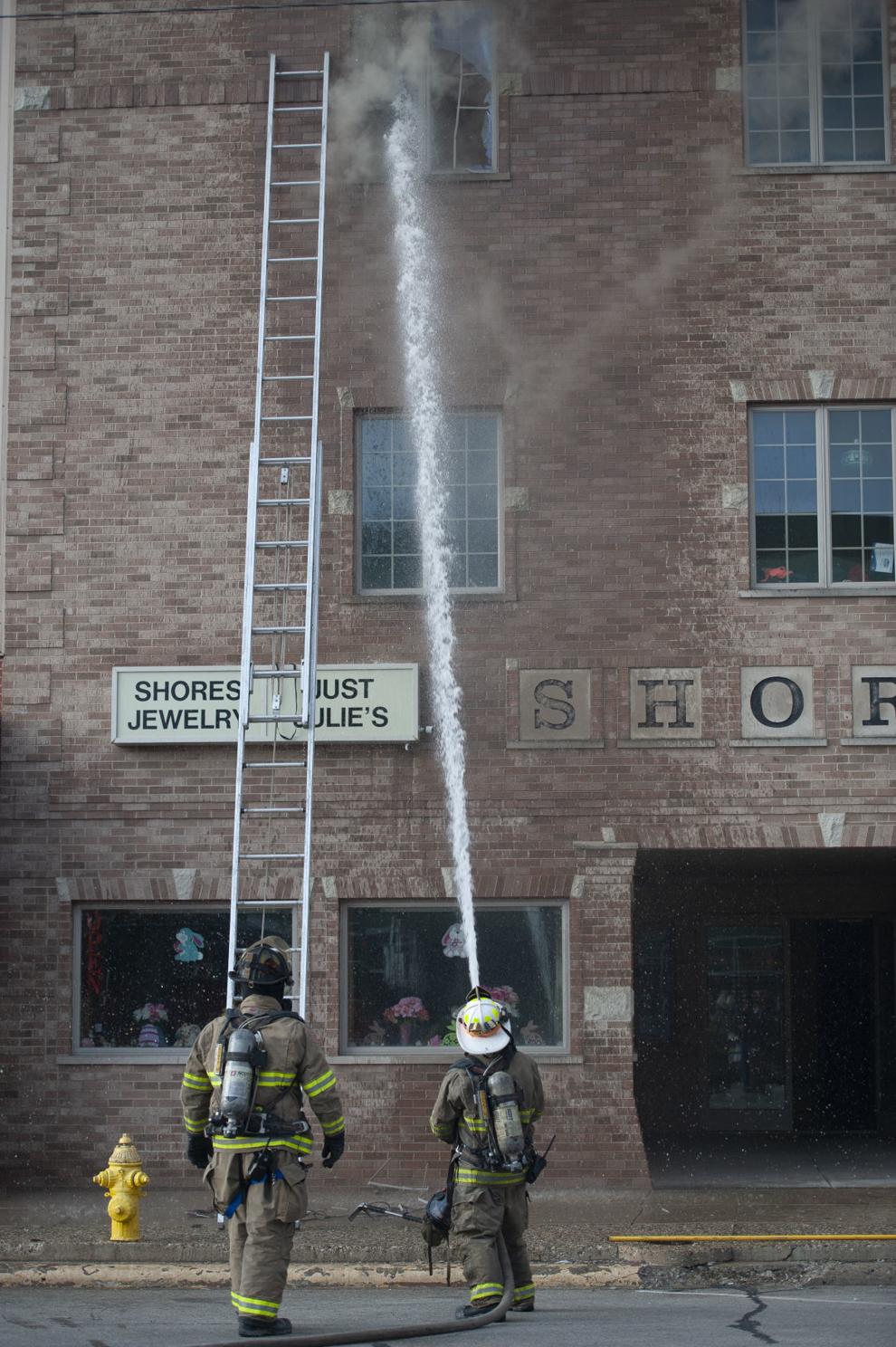 Shores Building Fire 11 (03/21/19)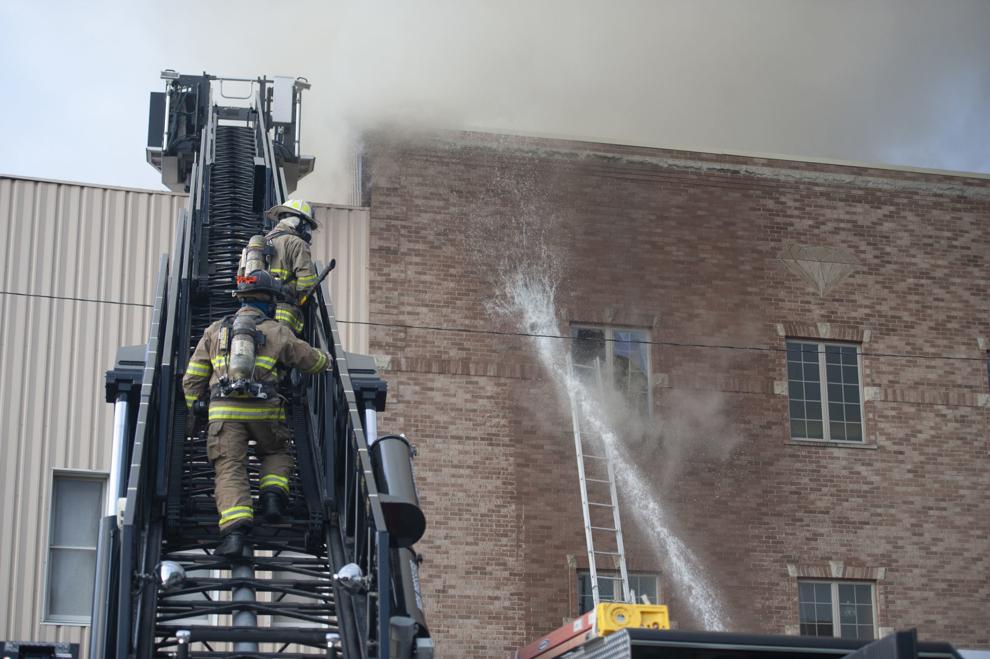 Shores Building Fire 12 (03/21/19)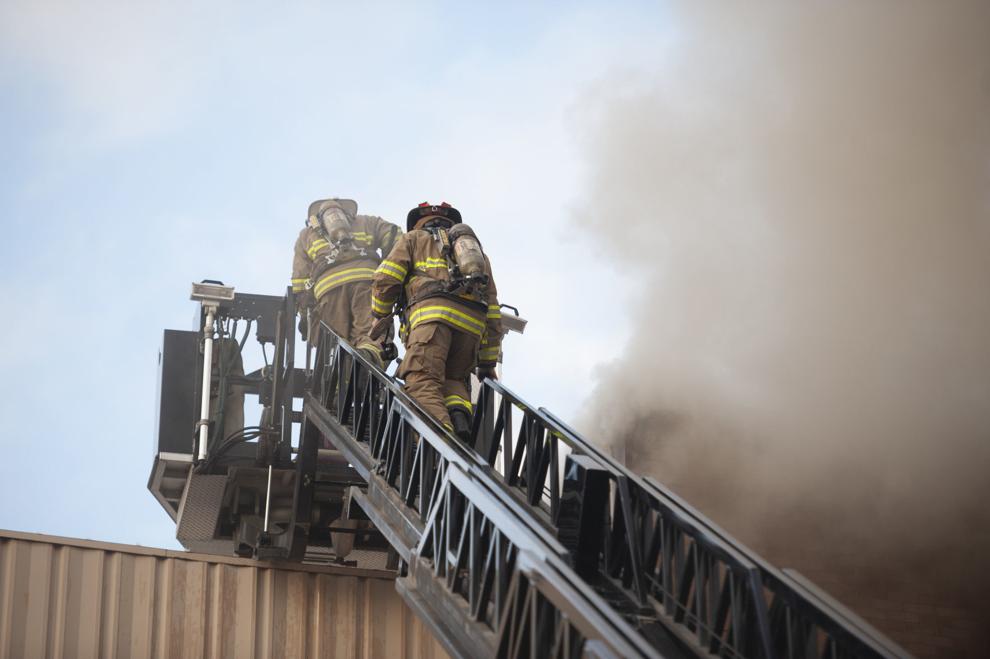 Shores Building Fire 13 (03/21/19)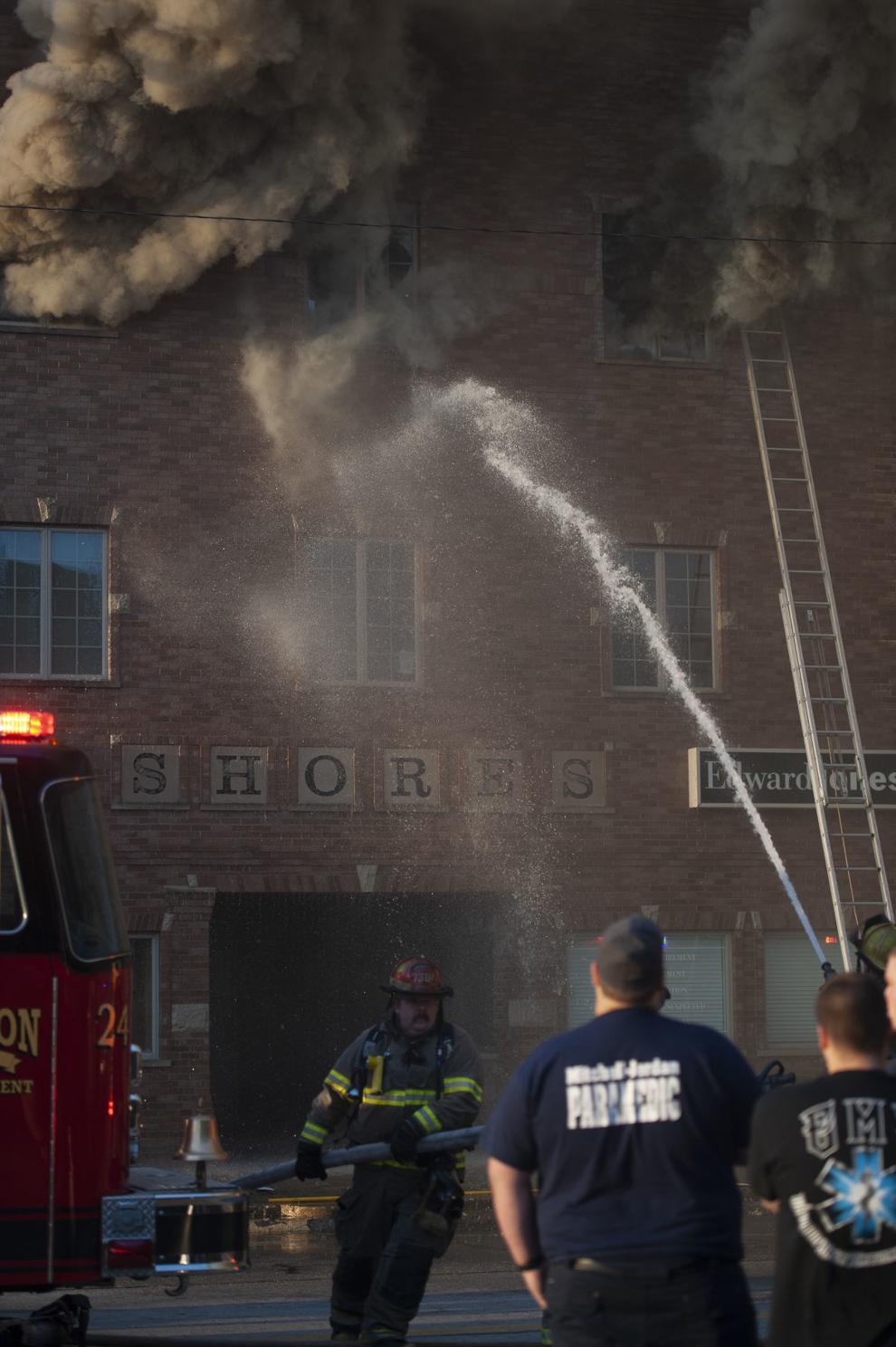 Shores Building Fire 14 (03/21/19)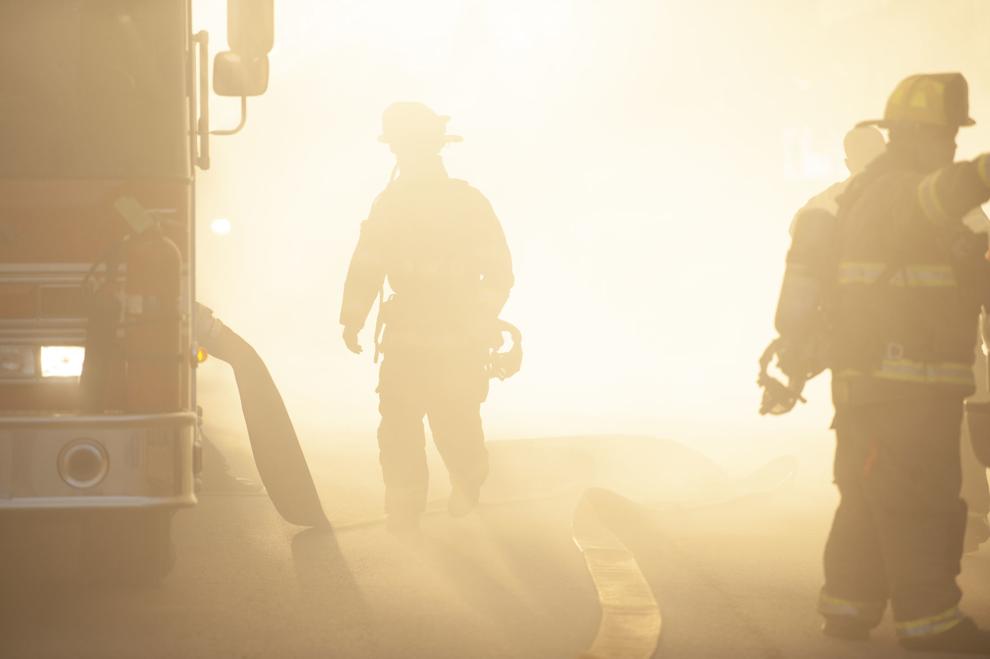 Shores Building Fire 15 (03/21/19)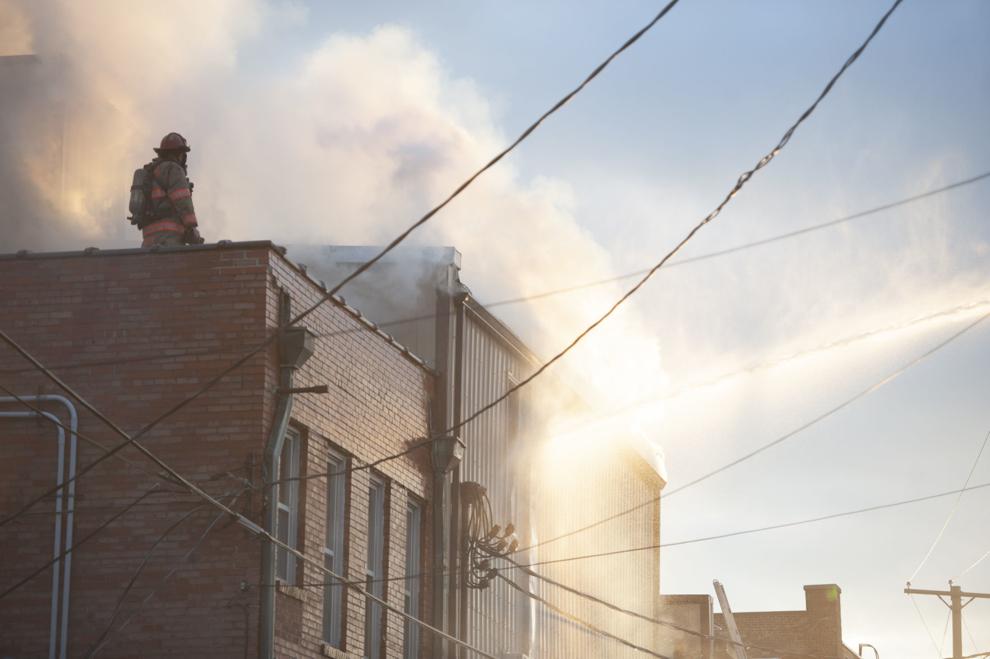 Shores Building Fire 16 (03/21/19)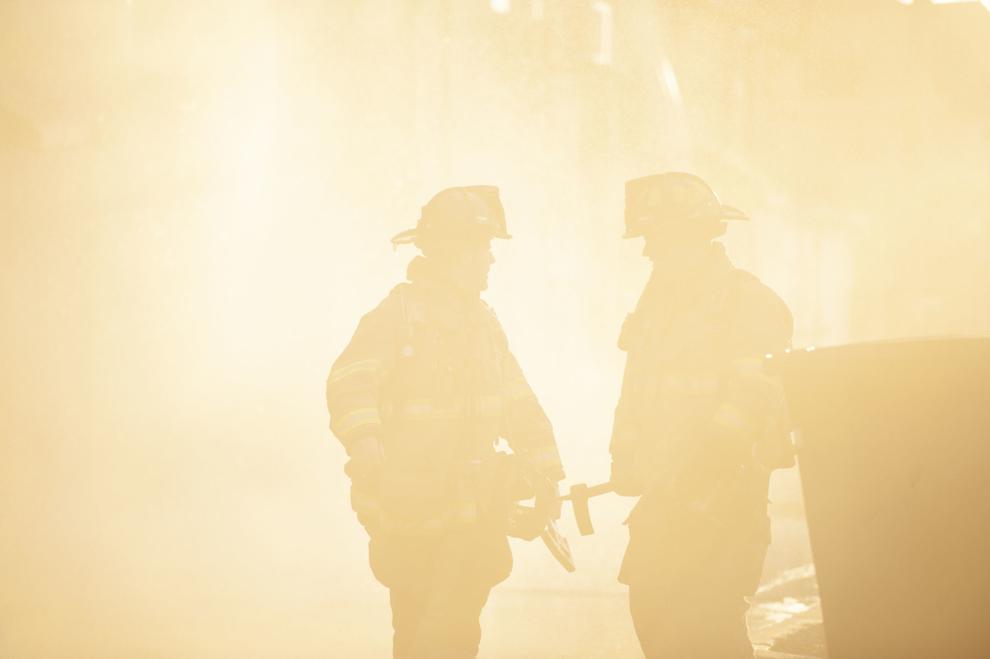 Shores Building Fire 17 (03/21/19)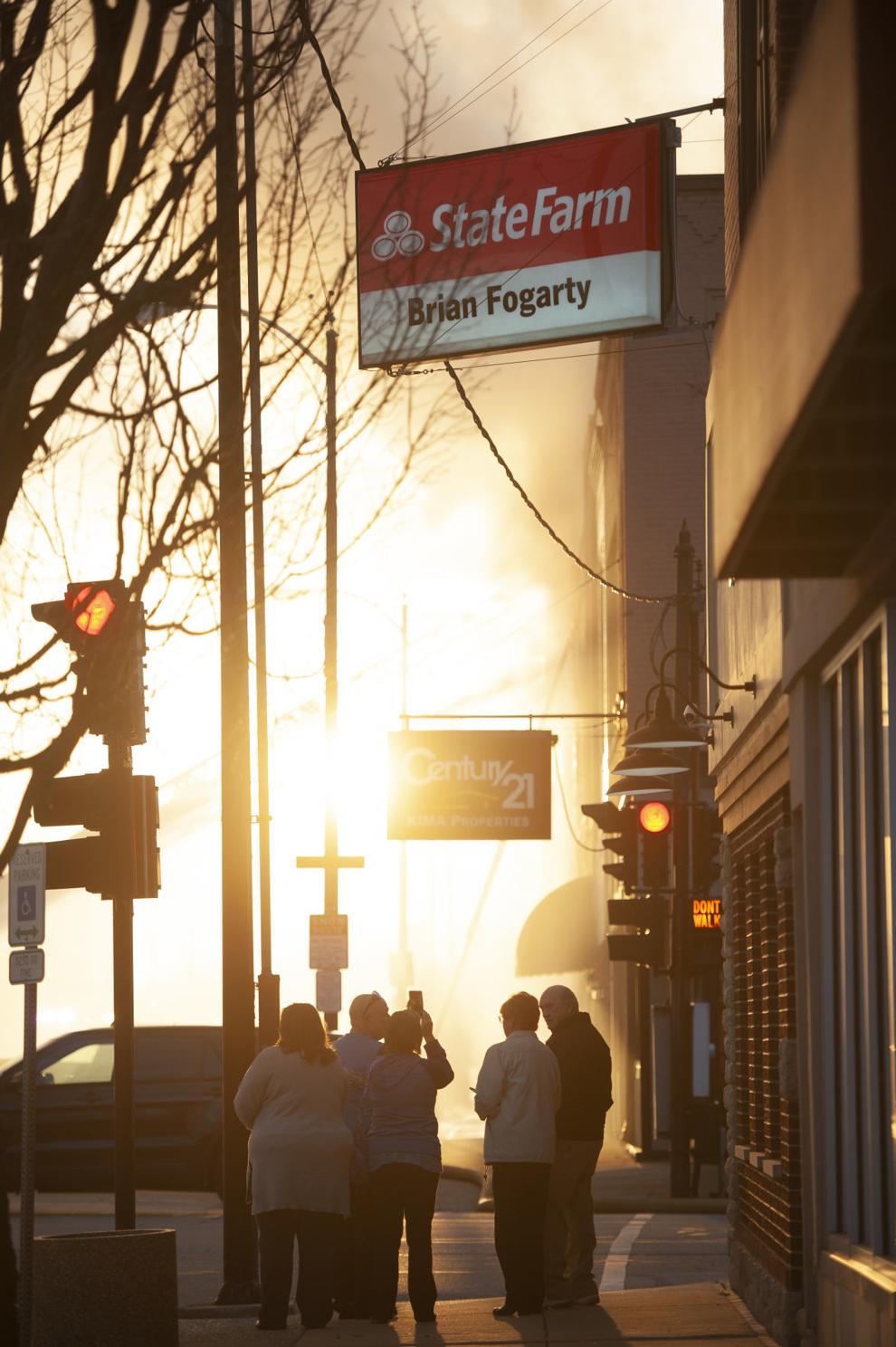 Shores Building Fire 18 (03/21/19)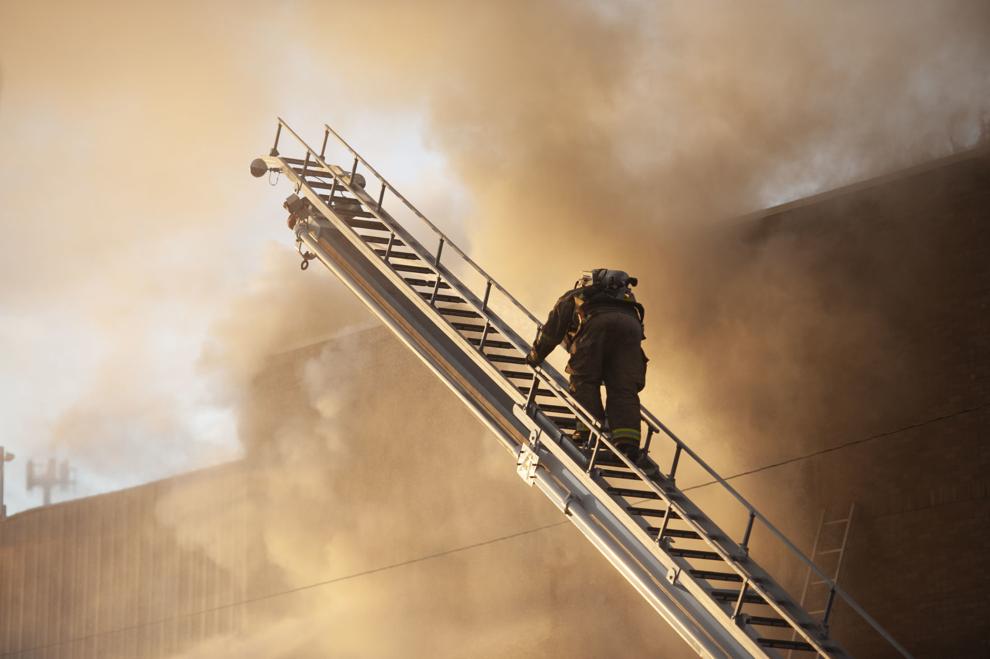 Shores Building Fire 19 (03/21/19)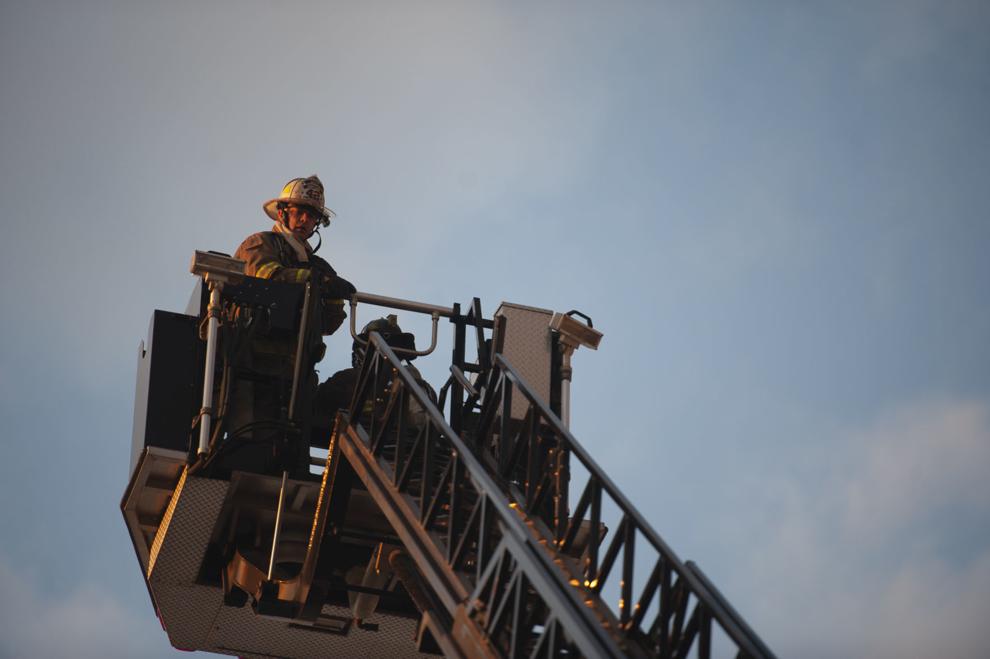 Shores Building Fire 20 (03/21/19)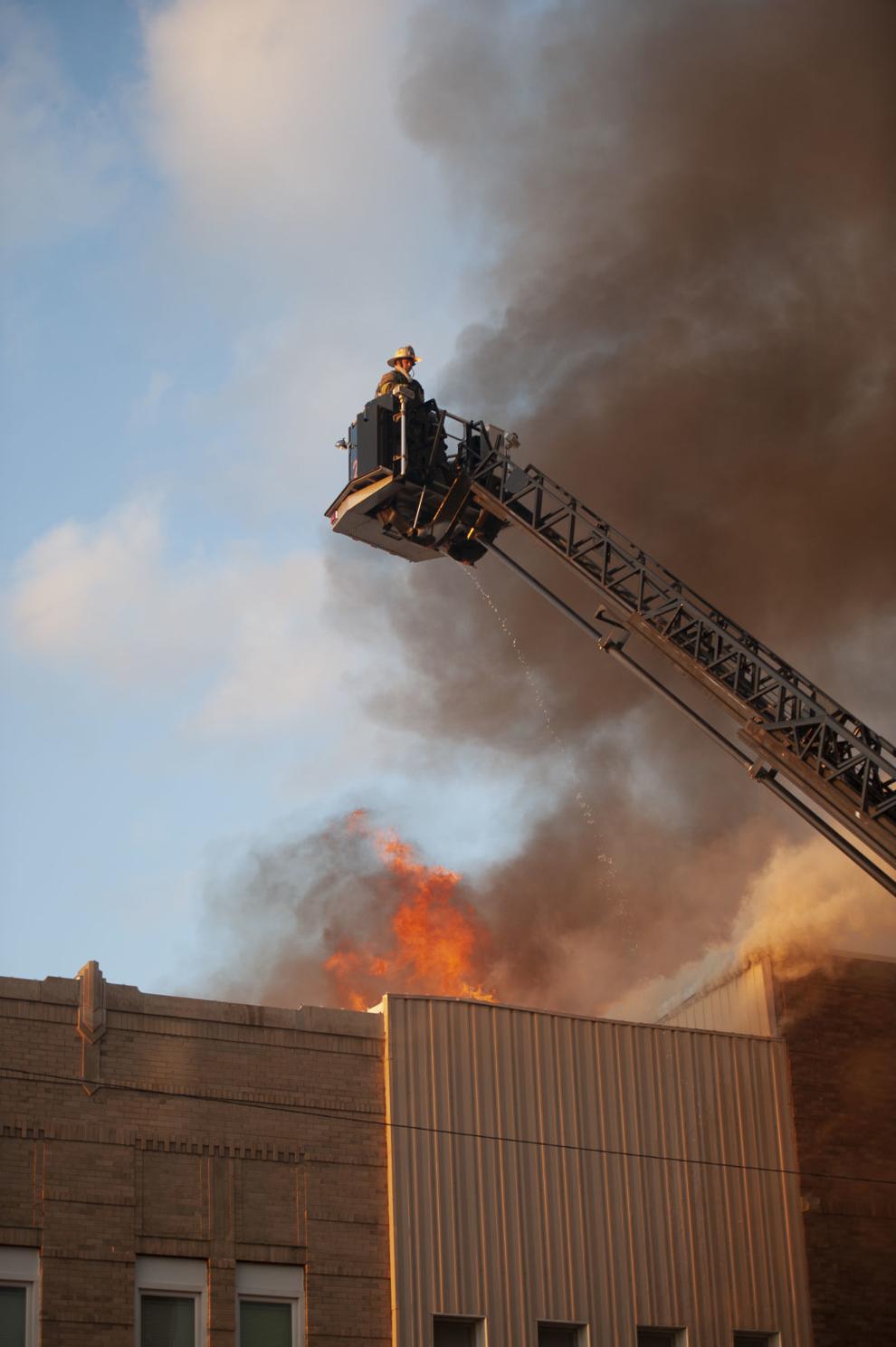 Shores Building Fire 21 (03/21/19)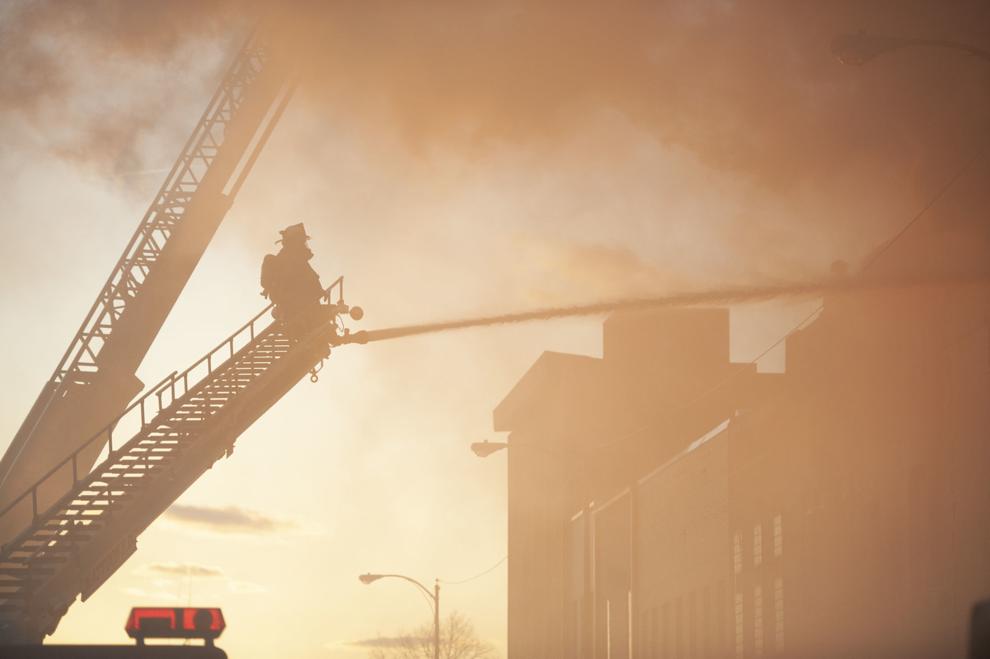 Shores Building Fire 22 (03/21/19)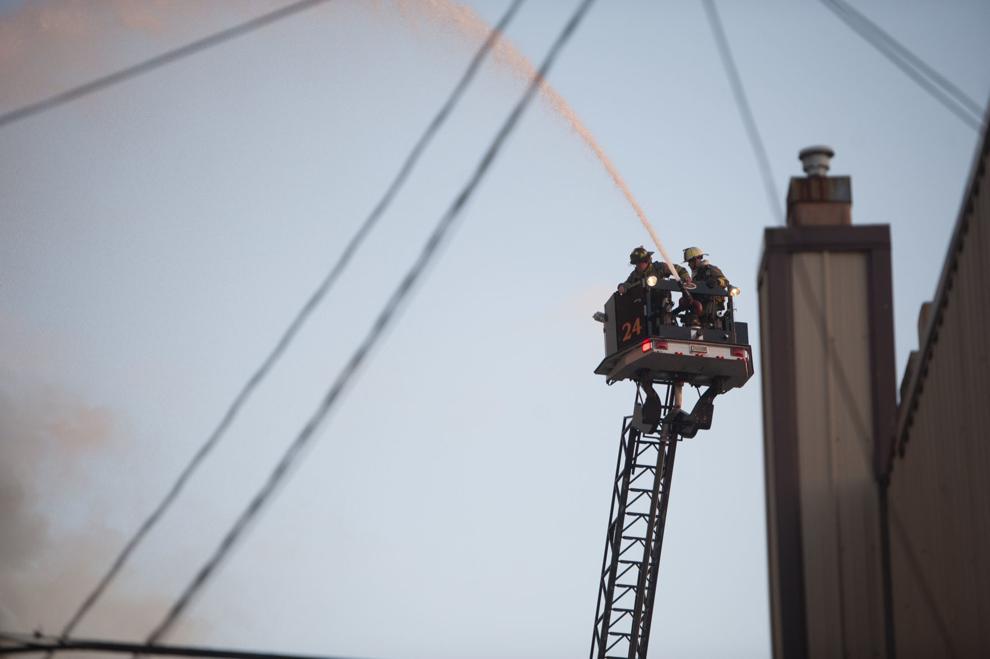 Shores Building Fire 23 (03/21/19)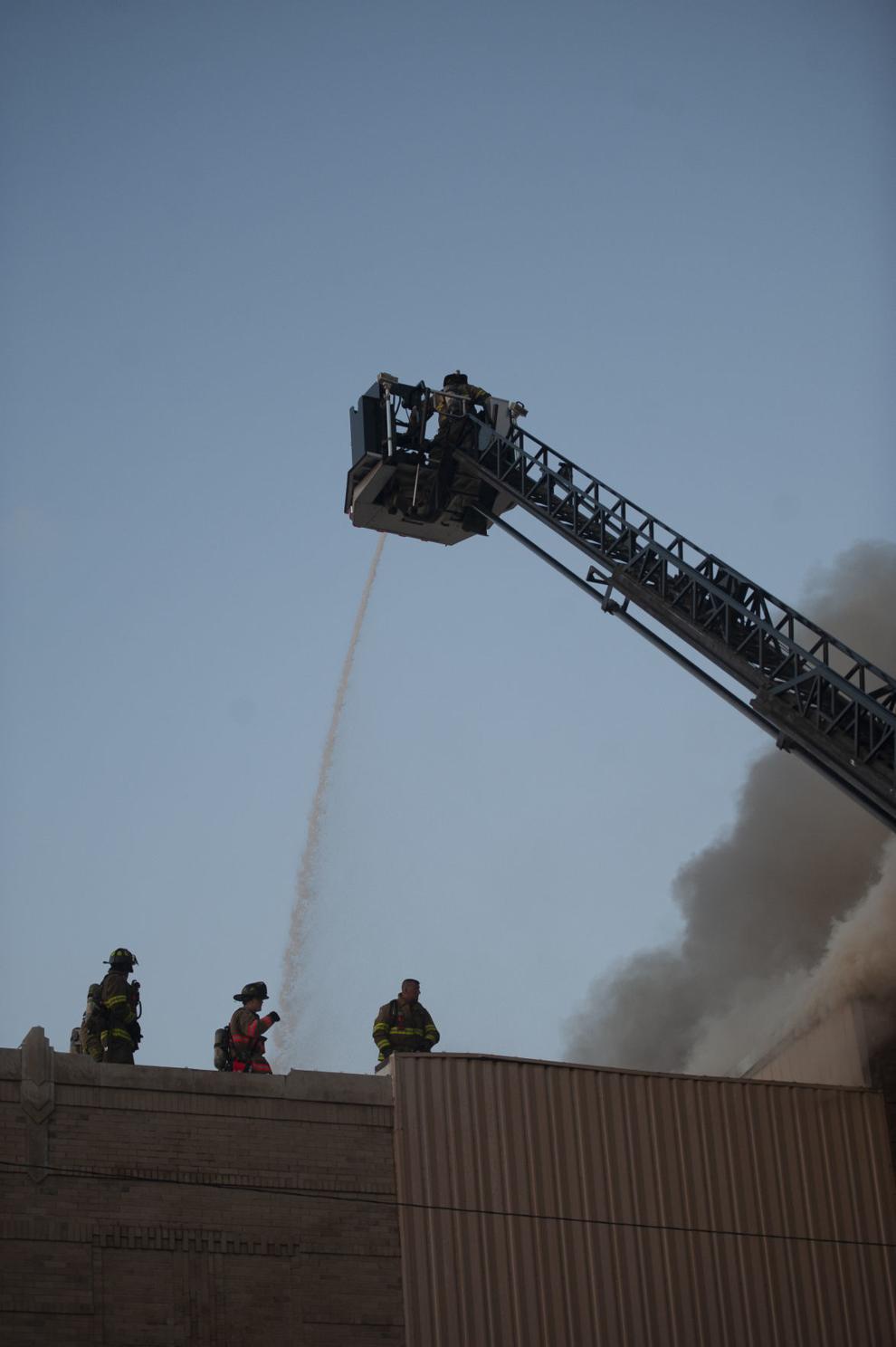 Shores Building Fire 24 (03/21/19)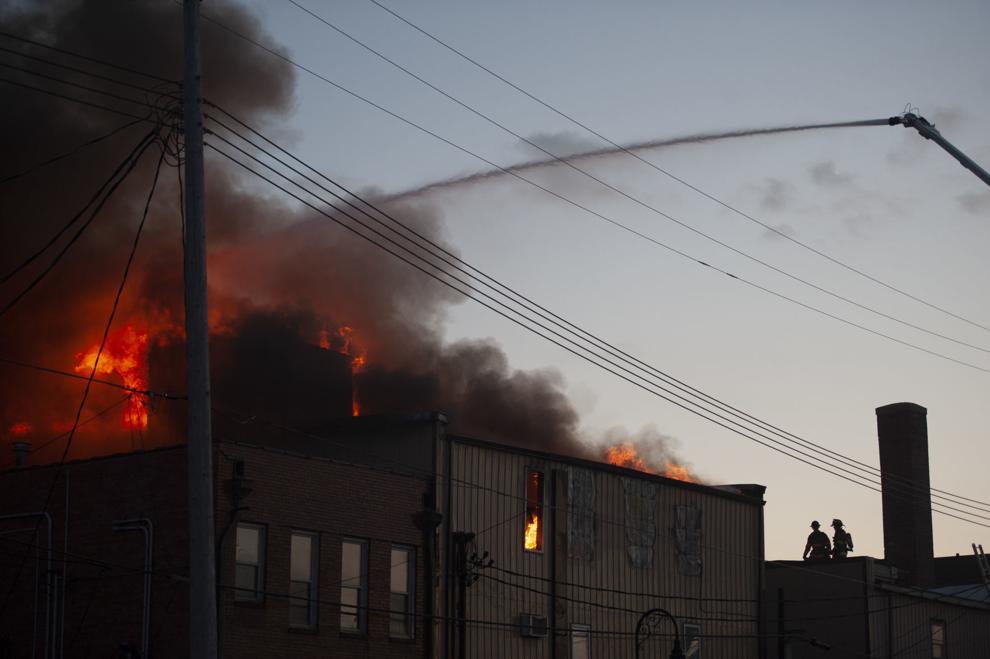 Shores Building Fire 25 (03/21/19)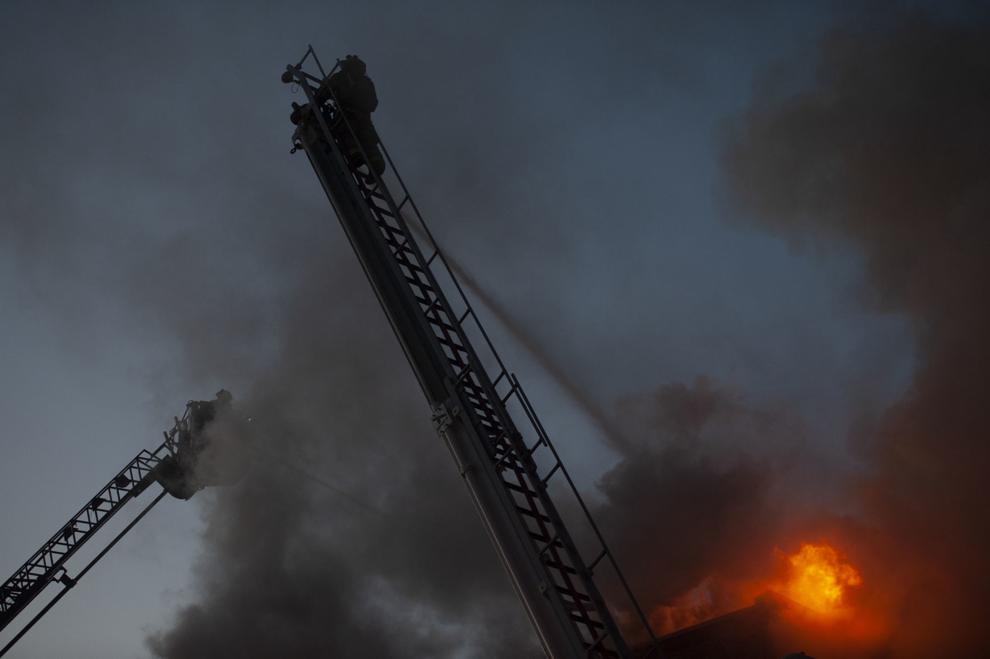 Shores Building Fire 26 (03/21/19)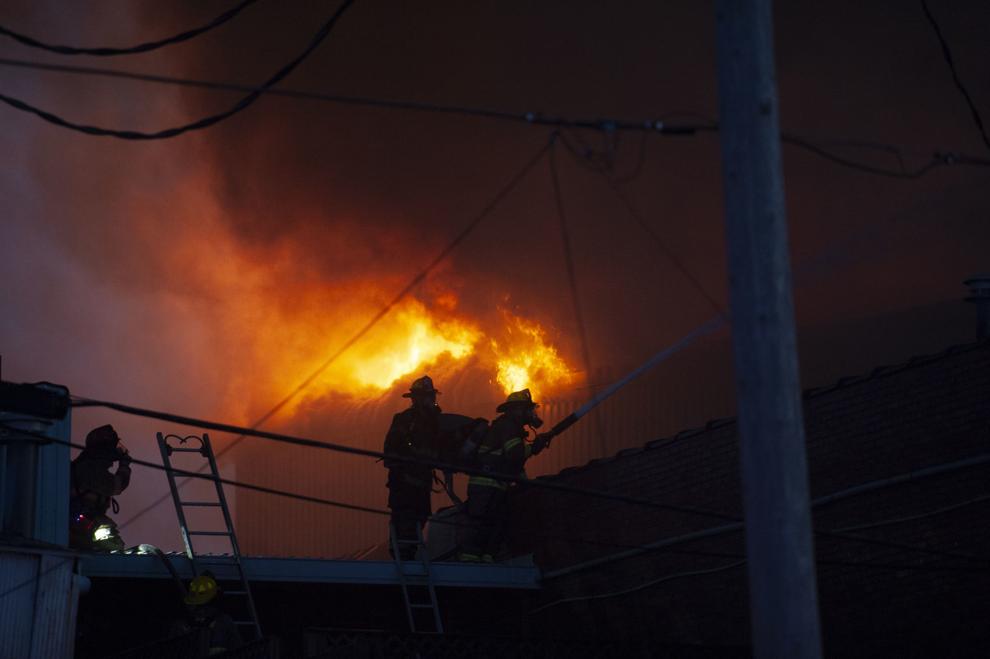 Shores Building Fire 27 (03/21/19)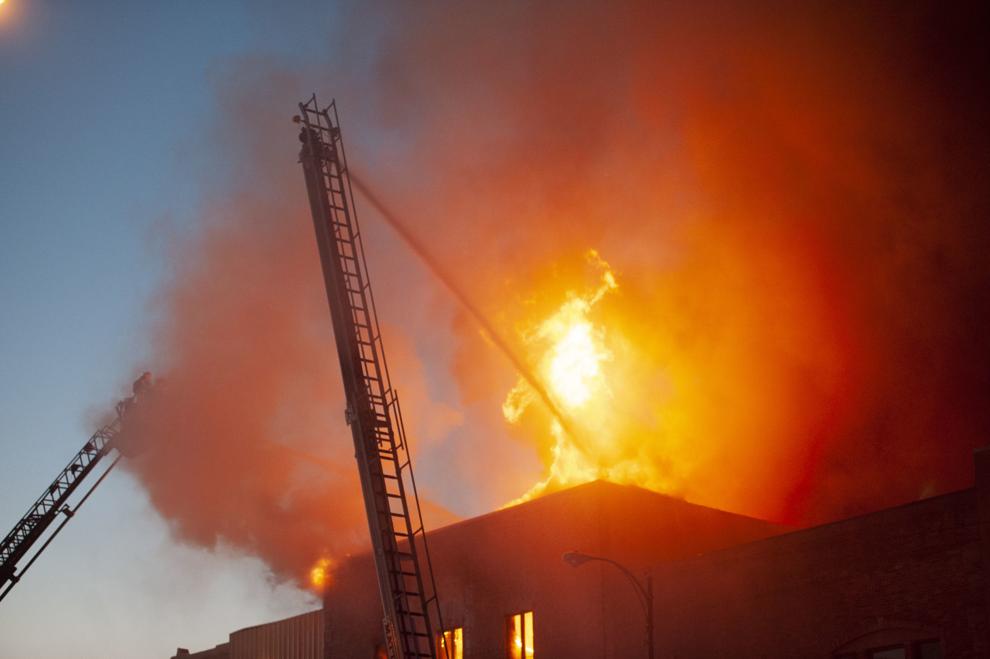 Shores Building Fire 28 (03/21/19)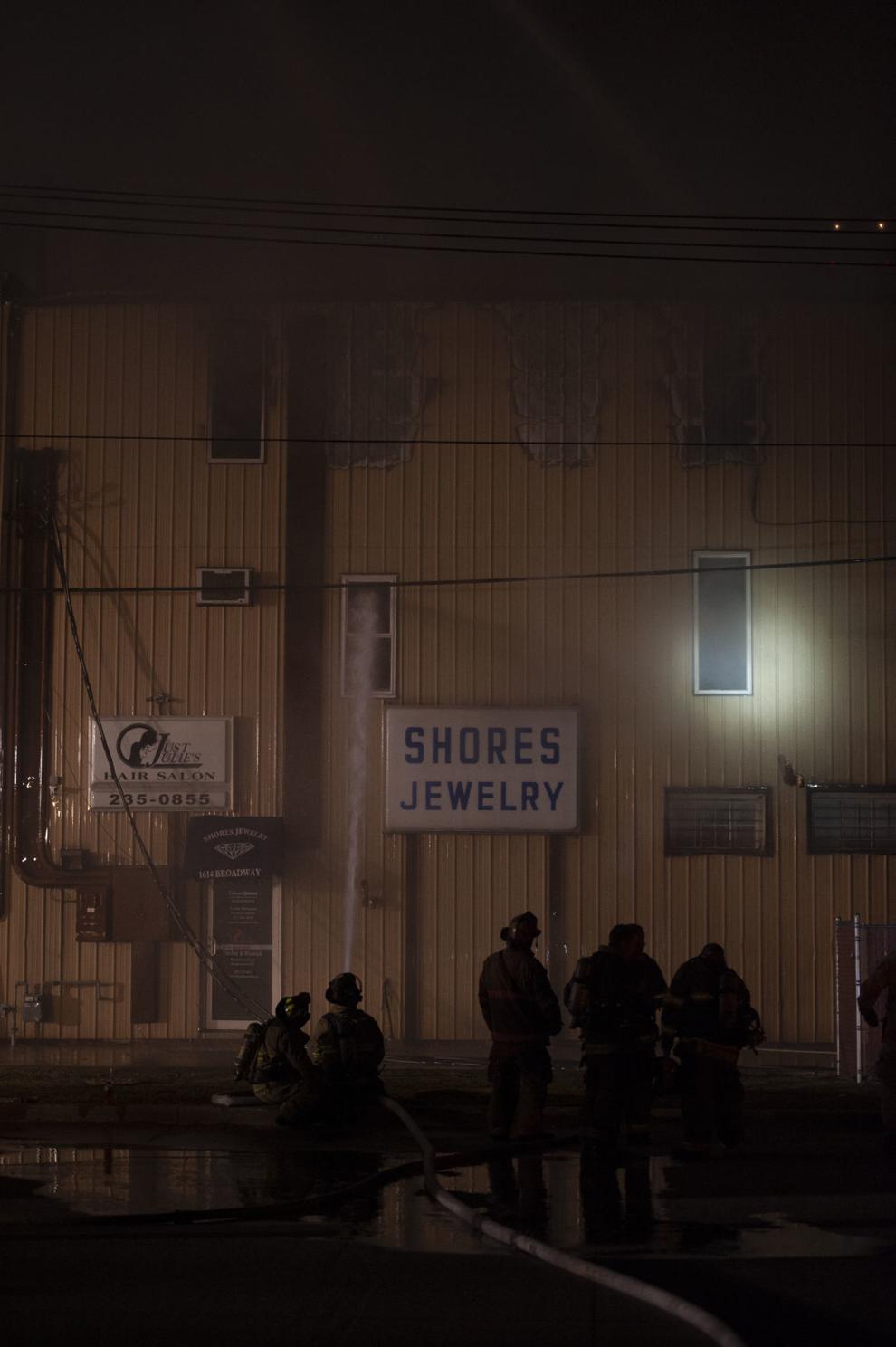 Shores Building Fire 29 (03/21/19)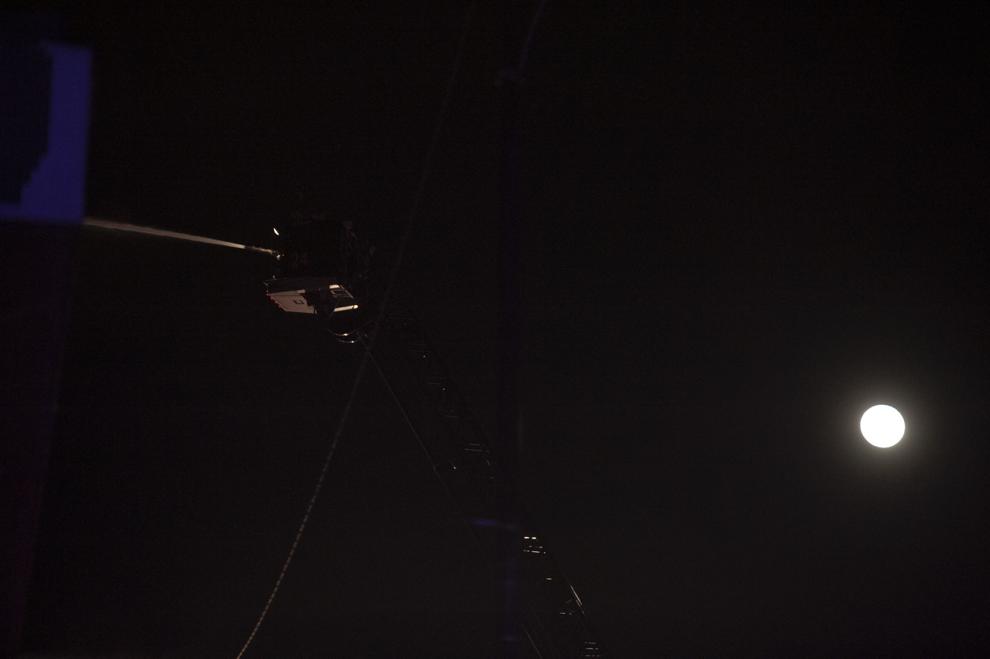 Contact Rob Stroud at (217) 238-6861. Follow him on Twitter: @TheRobStroud