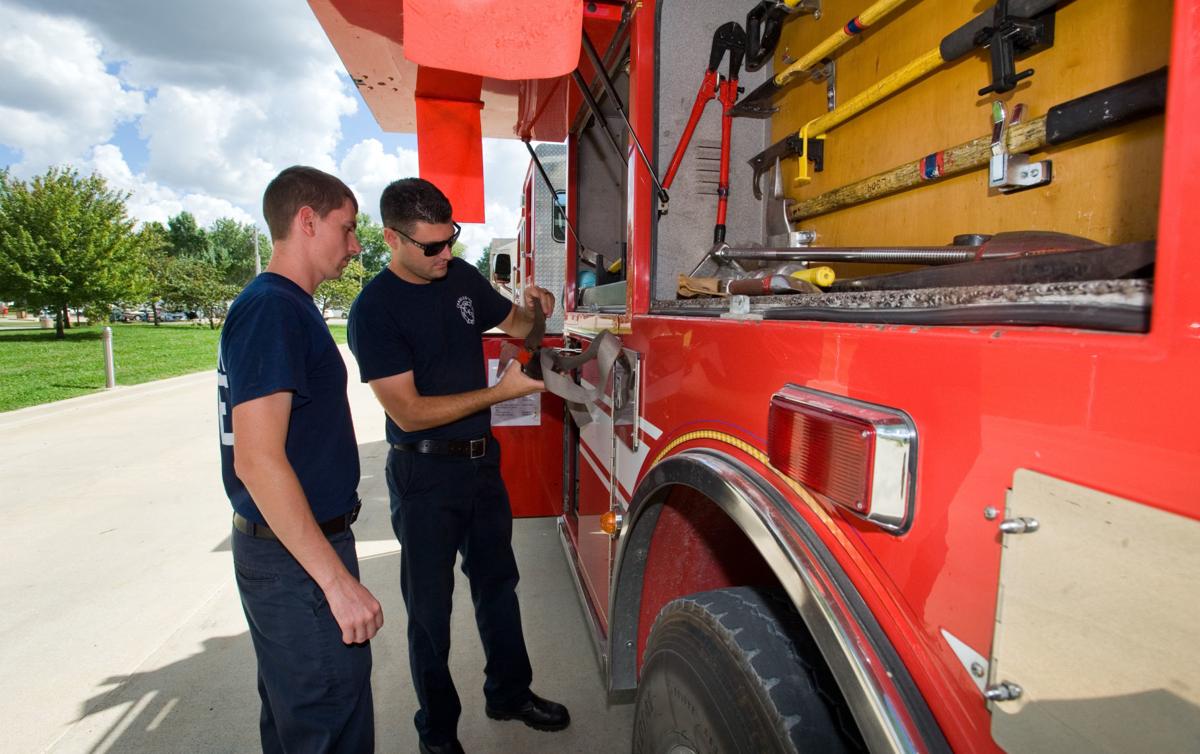 CHARLESTON -- A settlement between the city and a fire truck manufacturer and a distributor has been made and is now on the table for a vote at the City Council meeting today. 
Last year, Charleston joined several other cities in the area in a dispute against Pierce Manufacturing, Inc. and Global Fire Equipment, Inc. claiming that they violated the terms of the warranty on the fire trucks they had made for the cities.
Charleston purchased two fire trucks in the early 2000s over a five-year period from the company, the JG-TC reported previously. 
Tim Meister, Charleston Fire Department assistant fire chief, said at the time that there is a lifetime warranty on the frame of the fire trucks for rust and corrosion damage, and currently, all three have varying degrees of rust on the frame.
The city claimed that the company has not repaired or replaced the frames even though it is spelled out in the warranty to do so.
After some back and forth between attorneys involved in the discussions, a tentative agreement has been made, said Deborah Muller, city clerk.
Charleston fire Chief Steve Bennett said one fire truck would get an entirely new rail and another truck would get repairs to the existing rail on the truck in the settlement. 
Bennett said the trucks would be sent in for repair and replacement one at a time with a "loaner" truck sent to them. He said the fire department's services would not be hindered during the process. 
Other terms of the agreement include:
Charleston paying $13,333 for the frame rail replacement, receiving credit of equal value to be used toward other Pierce repairs and trucks from Pierce.
Pierce will pickup and deliver the trucks from the city.
Pierce will pay attorney costs.
Pierce will provide recommended written maintenance practices and service bulletins regarding maintenance.
Pierce will continue to honor existing warranties on the trucks
Today, council members will vote on whether they accept the new terms of the agreement at their meeting set for 6:30 p.m. at Charleston City Hall, 520 Jackson Ave. 
The settlement included in the meeting documents did not include that of the other cities involved in the dispute. As previously reported in the JG-TC, the cities of Charleston, Champaign, Decatur, Normal, Bloomington, Peoria and Ottawa were involved. More recently, Bloomington backed out of the dispute. 
Bennett noted he is relieved to see this issue come to a close. He said the corrosion damage to the frames does not present a safety risk at this time, but they are evident. 
---
Want to see more local news like this?
Our Daily Headlines email is for you! Delivered daily at 1 p.m., you'll get the local stories you need to see directly in your inbox.
I understand and agree that registration on or use of this site constitutes agreement to its user agreement and privacy policy.
---
Contact Jarad Jarmon at (217) 238-6839. Follow him on Twitter: @JJarmonReporter
Get local news delivered to your inbox!
Subscribe to our Daily Headlines newsletter.