WASHINGTON (AP) — President Donald Trump's plans for a grand convention keep shrinking.
Scientists have discovered a type of bacteria that eats and gets its calories from metal, after suspecting they exist for more than a hundred …
RALEIGH, N.C. (AP) — Jury trials in North Carolina courtrooms will be delayed for at least another two months because of the new coronavirus, …
MADISON, Wis. (AP) — Wisconsin's unemployment rate dropped to 8.5% in June, good news that came Thursday as Democratic lawmakers released prop…
HUNTINGTON BEACH, Calif. (AP) — At the start of the year, Luis Lopez moved his barbershop to a bigger location with three more chairs and more…
CHICAGO (AP) — An inspector general's report concluded Thursday that former Chicago Police Superintendent Eddie Johnson drove a city vehicle w…
IOWA CITY, Iowa (AP) — A ruthless Iowa meth kingpin who killed five people, including two young girls, in 1993 to thwart his prosecution for d…
SALEM, Ore. (AP) — They can be colorful or come in basic black, make a political statement or just a funny one.
Bug spray, swollen welts, citronella. It's mosquito season.
WASHINGTON (AP) — The Trump administration on Wednesday hardened its efforts to prevent the completion of new German-Russian and Turkish-Russi…
TOPEKA, Kan. (AP) — A freshman Kansas congressman who listed a UPS Inc. postal box as his residence on a voter registration form is seeking to…
TRENTON, N.J. (AP) — New Jersey's Democrat-led Senate passed a measure Thursday authorizing Gov. Phil Murphy to borrow nearly $10 billion he s…
DALLAS (AP) — Federal agents have seized more than 20 vehicles and the money from 10 bank accounts belonging to a married couple of U.S. Army …
LONDON (AP) — Britain, the United States and Canada accused Russian hackers on Thursday of trying to steal information from researchers seekin…
Target's policy will go into effect Aug. 1. Its stores will hand out masks at entrances to those who need them.
CHICAGO (AP) — The voice of a 5-year-old boy who was beaten to death and buried in a shallow grave filled a northern Illinois courtroom Thursd…
ATLANTA (AP) — Mayors in Atlanta and other Georgia cities deepened their defiance of Gov. Brian Kemp on Thursday, saying they want their requi…
RALEIGH, N.C. (AP) — North Carolina Sen. Thom Tillis was outraised nearly 3-to-1 by his Democratic challenger in the last quarter, according t…
WASHINGTON (AP) — Average rates on long-term mortgages continue to fall to new record lows, as the key 30-year loan dropped below 3% for the f…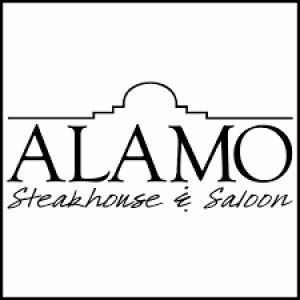 Alamo Steak House & Saloon
The Wyoming boy jumped into action when a 1-year-old old German shepherd mix charged toward his 4-year-old sister.
MADISON, Wis. (AP) — A small Wisconsin liberal arts college hosting a campaign visit by Vice President Mike Pence told Pence that he and every…
BERLIN (AP) — Two German men were arrested Thursday on suspicion of spearheading a far-right group that posted pro-Nazi and anti-Semitic mater…
The mummified remains of Peder Winstrup are one of the best-preserved human bodies from the 1600s. Preliminary investigations revealed a sensa…
An eerie lake in the Halema'uma'u crater of Hawaii's Mount Kilauea that was first spotted in July of 2019 is still growing.
ALBUQUERQUE, N.M. (AP) — A much-criticized New Mexico sheriff who has led an office facing racial profiling lawsuits and has refused to force …
NEW YORK (AP) — Wall Street is drifting lower Thursday after mixed reports on the economy highlighted its uncertain path, including one showin…