Two key Republican senators criticized the slow pace of how the Democratic impeachment managers have been presenting their case, and they said…
WASHINGTON (AP) — Donald Trump has always been a man of absolutes.
WASHINGTON (AP) — Senate Republicans said lead impeachment prosecutor Adam Schiff insulted them during the trial by repeating an anonymously s…
DES MOINES, Iowa (AP) — Bernie Sanders and Elizabeth Warren have spent the past year courting the Democratic Party's base with appeals to the …
WASHINGTON (AP) — At times it seemed like few senators in the chamber were really listening. But the House Democrats presenting the impeachmen…
WASHINGTON (AP) — Republicans in the Senate appear unmoved by the Democratic push for witnesses in President Donald Trump's impeachment trial …
WASHINGTON (AP) — From the floor of the Senate, Democratic impeachment prosecutors said Friday that President Donald Trump tried to cover up h…
WASHINGTON (AP) — The floor of the U.S. Senate now belongs to President Donald Trump's lawyers as they push the Republican-led chamber for an …
PHOENIX (AP) — Hundreds of travelers were temporarily evacuated from parts of Phoenix Sky Harbor Airport on Friday after American Airlines cal…
WASHINGTON (AP) — Closing out their case, House Democrats warned Friday in Donald Trump's impeachment trial that the president will persist in…
More than a half-century later, Tommie Smith and John Carlos are cemented into Olympic lore — their names enshrined in the Olympic Hall of Fam…
PHOENIX (AP) — A 62-year-old man was cited in Arizona this week after trying to disguise a fake skeleton as a passenger just to use the HOV lane.
LOS ANGELES (AP) — At a celebration for Bob Marley's 75th birth anniversary, the late icon's children — famous in their own right — gathered t…
HOUSTON (AP) — A massive explosion Friday leveled a warehouse in Houston, killing two workers, damaging nearby buildings and homes and rousing…
The new virus from China has the world on edge because it's a close cousin to viruses that killed hundreds in separate outbreaks. While it's t…
WASHINGTON (AP) — A Chicago woman has become the second U.S. patient diagnosed with the dangerous new virus from China, health officials annou…
NEW YORK (AP) — An associate of Rudy Giuliani has provided congressional investigators with a recording of President Donald Trump saying he wa…
The delta symbol was first used by the U.S. military in 1942. But this new version seems to boldly go where one logo has gone before, don't you think?
WASHINGTON (AP) — The Pentagon's new U.S. Space Force is not Star Trek's Starfleet Command, but their logos bear a striking similarity.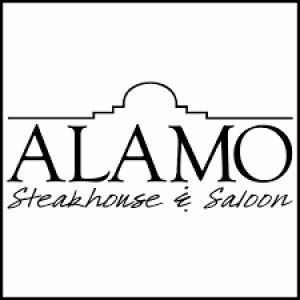 Alamo Steak House & Saloon
SEATTLE (AP) — Authorities identified Friday the woman who was killed in a downtown Seattle shooting that also wounded seven people and raised…
WASHINGTON (AP) — E-commerce has unleashed an increasing torrent of fake merchandise upon the world and private companies and the U.S. governm…
More than 1,200 cases of a new viral respiratory illness have been confirmed in China and elsewhere since an outbreak began last month in the …
NEW YORK (AP) — Some 85,000 artifacts that tell the story of the Chinese migration to the United States may have been lost in a fire that stru…
PROVIDENCE, R.I. (AP) — You may not think you're in the same league as Jeff Bezos when it comes to being a hacking target. Probably not, but y…
WASHINGTON (AP) — The warden in charge when Jeffrey Epstein ended his life in his jail cell is being moved to a leadership position at another…
SALEM, Ore. (AP) — A Canadian energy company has withdrawn its application for a state permit for a controversial natural gas pipeline and exp…