BOISE, Idaho (AP) — The number of Idaho residents who have signed up for Medicaid under the state's voter-approved expanded coverage has passe…
HARRISBURG, Pa. (AP) — Pennsylvania has paid off $2.8 billion in bonds it issued in 2012 to retire a post-recession unemployment compensation …
ATLANTA (AP) — A top Republican lawmaker is casting doubt on whether Georgia's taxpayers will see another income tax cut this year.
RIO DE JANEIRO (AP) — Indigenous leaders in Brazil have criticized President Jair Bolsonaro for making what they describe as racist remarks.
SALEM, Ore. (AP) — Akasha Lawrence Spence was sworn in Friday as the newest member of the Oregon House of Representatives.
DES MOINES, Iowa (AP) — Bernie Sanders and Elizabeth Warren have spent the past year courting the Democratic Party's base with appeals to the …
WASHINGTON (AP) — Saying that California violated a federal law, the Trump administration Friday threatened the state with a potential loss of…
WASHINGTON (AP) — Democratic House prosecutors launched their final arguments Friday at Donald Trump's impeachment trial arguing the president…
WASHINGTON (AP) — President Donald Trump vowed to stand with anti-abortion activists Friday as he became the first sitting president to speak …
WASHINGTON (AP) — For a few gripping minutes, Rep. Adam Schiff, the lead impeachment prosecutor against President Donald Trump, had made the r…
WASHINGTON (AP) — The Pentagon disclosed on Friday that 34 U.S. service members suffered traumatic brain injury in Iran's missile strike this …
WASHINGTON (AP) — At first, President Donald Trump stated inaccurately that no U.S. troops were injured in the Iranian missile attack against …
INDIANAPOLIS (AP) — The Indiana Gaming Commission is investigating the company that owns two casinos along Lake Michigan and is seeking to ope…
KYIV, Ukraine (AP) — The president of Belarus on Friday accused Moscow of pressuring his country to merge with Russia and vowed not to let it happen.
GALVESTON, TX (AP) — The Galveston City Council voted to scrap an ordinance that prevented gun shops and shooting ranges from being located ne…
WASHINGTON (AP) — The Supreme Court doesn't have a public comment line for its own work, much less the Senate's.
PHOENIX (AP) — The chairman and vice chairman of the Arizona Public Safety Personnel Retirement System have been stripped of their leadership …
STANTON, Iowa (AP) — It was the kind of event designed to play up the Midwestern sensibilities that Amy Klobuchar so often talks about on the …
DES MOINES, Iowa (AP) — Elizabeth Warren says she has more than 1,000 campaign staffers in 31 states and 100-plus field offices, a show of org…
LEBANON, N.H. (AP) — Residents of Lebanon, New Hampshire, will vote in March on an ordinance that would make it an immigration "sanctuary city."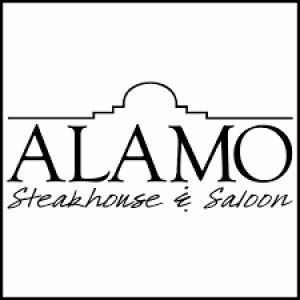 Alamo Steak House & Saloon
WASHINGTON (AP) — The Trump administration pledged Friday to step up efforts against the vast amounts of counterfeit clothing, medicine and ot…
WASHINGTON (AP) — A Chicago woman has become the second U.S. patient diagnosed with the dangerous new virus from China, health officials annou…
COLORADO SPRINGS, Colo. (AP) — The Colorado Springs Airport and U.S. Forest Service announced plans to spend $17 million to build a regional f…
WASHINGTON (AP) — Two of the lawyers on President Donald Trump's impeachment defense team have shared another client: Alan Dershowitz and Ken …
SANTA FE, N.M. (AP) — New Mexico legislators are considering a full ban on flavored tobacco and nicotine vaping products along with more robus…
WASHINGTON (AP) — Alan Dershowitz was in line at Mar-a-Lago's lavish Christmas Eve buffet last month when President Donald Trump stopped to chat.
WASHINGTON (AP) — The Trump administration on Friday named a 27-year Border Patrol veteran who has forcefully advocated for the president's ag…