0 of 1,329 precincts - 0 percent
PHOENIX (AP) — Arizona's top elections official has certified that supporters of an initiative measure to legalize recreational marijuana coll…
0 of 728 precincts - 0 percent
MINSK, Belarus (AP) — European Union foreign policy chief Josep Borrell said Tuesday that the 27-nation bloc will hold a thorough review of it…
MINNEAPOLIS (AP) — Rep. Ilhan Omar is about to learn whether voters in her Minneapolis-area congressional district support the mix of confront…
WASHINGTON (AP) — Amid widespread protests and unrest over the police killings of Black Americans, a national commemoration of the 1963 civil …
RIO RANCHO, N.M (AP) — New Mexico State Rep. Patricio Ruiloba has resigned from his Albuquerque-area seat and will run for Bernalillo County Sheriff.
PILSEN, Czech Republic (AP) — U.S. Secretary of State Mike Pompeo warned on Tuesday of a rise in authoritarianism led by Russia, China and Ira…
WASHINGTON (AP) — The State Department's internal watchdog has found that Secretary of State Mike Pompeo did not act improperly last year when…
The Interior Department purposely withheld what it called "sensitive" public documents related to Interior Secretary David Bernhardt ahead of …
MADISON, Wis. (AP) — Wisconsin's second statewide election since the coronavirus pandemic began came with far more time to prepare than the fi…
WASHINGTON (AP) — President Donald Trump criticized his Democratic rival's vice presidential selection process, saying Tuesday that some men a…
PHOENIX (AP) — A rally in suppot of reopening Arizona schools for in-person learning amid the coronavirus pandemic drew hundreds of people to …
A Republican candidate for Congress in Connecticut dropped out of the race Tuesday as voters were going to the polls in his primary election f…
ATLANTA (AP) — A Republican criticized for promoting racist videos and adamantly supporting the far-right QAnon conspiracy theory faces a neur…
INDIANAPOLIS (AP) — Indianapolis businesses not following the city's coronavirus restrictions will face a greater chance of fines as officials…
Vermont voters are headed to the polls Tuesday to choose the major party candidates to run for governor in the November general election.
MESA, Ariz. (AP) — Vice President Mike Pence returns to Arizona on Tuesday for two campaign events as he and President Donald Trump look to ke…
PARIS (AP) — Britain's immigration minister said after meeting with French officials Tuesday that the two countries are looking to put new mus…
RIO RANCHO, N.M. (AP) — A coalition of activists, unions, and religious leaders inspired by the Rev. Martin Luther King Jr.'s last organizing …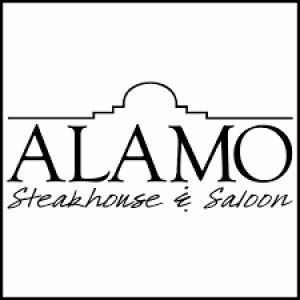 Alamo Steak House & Saloon
NEW YORK (AP) — Riverdale Nursing Home in the Bronx appears, on paper, to have escaped the worst of the coronavirus pandemic, with an official…
LOUISVILLE, Ky. (AP) — A Kentucky congressman says he tested positive for coronavirus antibodies and plans to donate his plasma.
LANSING, Mich. (AP) — Michigan Gov. Gretchen Whitmer is scheduled to be featured on the opening night of next week's Democratic National Convention.
MOSCOW (AP) — Germany's top diplomat emphasized Russia's global role while in Moscow for wide-ranging talks Tuesday but also the irritants tha…
BELGRADE, Serbia (AP) — Serbia is considering buying a modern Chinese air defense missile system, the Serbian president said Tuesday, as the U…
WASHINGTON (AP) — The Latest on Tuesday's elections (all times local):
ATLANTA (AP) — Democratic presidential candidate Joe Biden insists he can unify a fractured nation, and he'll test his theory with an unusual …