Here's a look back at some major figures who passed away this week, from sports, entertainment and other walks of life.
The holidays always seem to claim more than their share of notable deaths. Here are nine from the past seven days.
View this gallery of well-known people from entertainment, politics and other walks of life. All died in 2019.
View this gallery of well-known people from entertainment, politics and other walks of life. All died in 2019.
Danny Aiello, the character actor whose long career playing tough guys included roles in "The Godfather, Part II" and his Oscar-nominated perf…
Maryland Rep. Elijah E. Cummings, a sharecropper's son who rose to become a powerful lawmaker, died Thursday at age 68. Here's a look back at …
Jacques Chirac, a French president who was the first leader to acknowledge France's role in the Holocaust and who defiantly opposed the U.S. i…
Former Chrysler CEO Iacocca, who became a folk hero for rescuing the company in the '80s, died Tuesday at age 94. Here's a look back at his li…
Albert Finney, the charismatic Academy Award-nominated British actor who starred in films from "Tom Jones" to "Skyfall," has died. Here's a lo…
Devastating blazes in California have killed at least a dozen people. Here's a look at the wildfire season so far in 10 photos.
Food writer Anthony Bourdain was found dead in his hotel room in France on Friday morning, CNN reports. Here's a look back at his life in photos.
Dolores O'Riordan, lead singer of hits including "Zombie" and "Linger" with Irish band The Cranberries, died suddenly on Monday. She was 46.
Jerry Lewis, the manic, rubber-faced showman who jumped and hollered to fame in a lucrative partnership with Dean Martin, settled down to beco…
Pat Conroy, the beloved author of "The Great Santini" and "The Prince of Tides" and other best-sellers who drew upon his bruising childhood an…
NEW YORK (AP) — Angela "Big Ang" Raiola, the raspy-voiced bar owner who gained fame on the reality TV series "Mob Wives," died Thursday, nearl…
WASHINGTON—Supreme Court Justice Antonin Scalia, an eloquent conservative who used a sharp intellect, a barbed wit and a zest for verbal comba…
NEW YORK (AP) — Paul Kantner, a founding member of the Jefferson Airplane who stayed with the seminal San Francisco band through its transform…
NEW YORK (AP) — Glenn Frey, who co-founded the Eagles and with Don Henley became one of history's most successful songwriting teams with such …
LOS ANGELES (AP) — Wayne Rogers, whose Trapper John McIntyre alongside Alan Alda's Hawkeye Pierce brought mischief, martinis and meatball surg…
LOS ANGELES (AP) – Lanky and long-haired, with mutton chops and moles, Ian "Lemmy" Kilmister looked and lived like a hard-rock hero. He founde…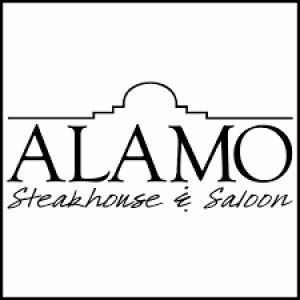 Alamo Steak House & Saloon
SPENCERTOWN, N.Y. (AP) — Ellsworth Kelly, a painter, sculptor and printmaker whose work over seven decades made him one of America's leading a…
SCOTTSDALE, Ariz. (AP) — Meadowlark Lemon, the "clown prince" of basketball's barnstorming Harlem Globetrotters, whose blend of hook shots and…
SEATTLE (AP) — Dr. Robert Spitzer, a psychiatrist who played a leading role in establishing agreed-upon standards to describe mental disorders…
SEATTLE (AP) — Dave Henderson, the former major league outfielder who hit one of the most famous home runs in postseason history, died Sunday …
NEW YORK (AP) – Angela McEwan, who became a professional actress in her 70s and drew acclaim for her role in Alexander Payne's "Nebraska," has…
Actor Martin E. Brooks dies at 90
BLOOMINGTON, Minn. — Scott Weiland, the former frontman for the Stone Temple Pilots and Velvet Revolver, has died. He was 48.