NEW YORK (AP) — Bronia Brandman pulls up a sleeve on her leather jacket and shows the blue tattoo inked on her forearm that is a mute testimon…
BOCA RATON, Fla. (AP) — A former contestant on the reality TV show "The Bachelorette" has died of an apparent drug overdose after being found …
BURBANK, Calif. (AP) — Emmy-winning character actor John Karlen, known for his roles on the television series "Dark Shadows" and "Cagney &…
NEW YORK (AP) — Jim Lehrer, longtime host of the nightly PBS "NewsHour" whose serious, sober demeanor made him the choice to moderate 11 presi…
ST. LOUIS (AP) — George Herbert Walker III, cousin of two presidents, a former U.S. ambassador to Hungary and a prominent St. Louis businessma…
LONDON (AP) — Terry Jones, a founding member of the anarchic Monty Python troupe who was hailed by colleagues as "the complete Renaissance com…
HYATTSVILLE, Md. (AP) — Morgan Wootten, a Hall of Fame basketball coach who built DeMatha High School into a national powerhouse and mentored …
TOKSOOK BAY, Alaska (AP) — Lizzie Chimiugak has lived for 90 years in the windswept western wilds of Alaska, born to a nomadic family who live…
CHICAGO (AP) — Thomas Railsback, an Illinois Republican congressman who helped draw up articles of impeachment against President Richard Nixon…
NEW YORK (AP) — David Stern was remembered Tuesday as a mentor and a leader, a Little League parent and a loyal friend.
WASHINGTON (AP) — Alarmed by a deadly new twist in the nation's drug addiction crisis, the government will allow states to use federal money e…
MELBOURNE, Australia (AP) — Rafael Nadal says he's thinking about his next opponent ... and his next practice session ... and trying to recrea…
Empire Maker, who won the 2003 Belmont Stakes to spoil Funny Cide's Triple Crown bid and went on to become a prolific stallion, died of a rare…
NEW YORK (AP) — Jimmy Heath, a Grammy-nominated jazz saxophonist and composer who performed with such greats as Miles Davis and John Coltrane …
MINNEAPOLIS (AP) — A wrongful death lawsuit filed by Prince's family members has been quietly dismissed in recent months, suggesting family me…
PRAGUE (AP) — Jaroslav Kubera, speaker of the upper house of the Czech Parliament, has died. He was 72.
SANTA ROSA BEACH, Fla. (AP) — David Olney, a folk singer who wrote songs recorded by Linda Ronstadt and Emmylou Harris, died following a heart…
ST. LOUIS (AP) — St. Louis Cardinals starter Jack Flaherty plans to continue following the advice Hall of Fame pitcher Bob Gibson gave him.
KANSAS CITY, Mo. (AP) — Former Walmart Inc. chief executive David Glass, who owned the Kansas City Royals for nearly two decades before sellin…
LONDON (AP) — Christopher Tolkien, who played a major role protecting the legacy of his father's "The Lord of the Rings" trilogy, has died. He was 95.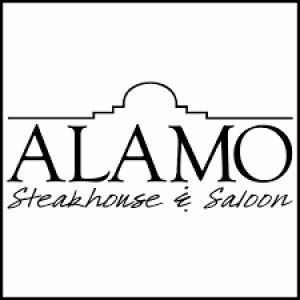 Alamo Steak House & Saloon
CINCINNATI (AP) — Bernard "Bernie" Diederich, a longtime journalist in the Caribbean region who braved dictators and disasters, has died in hi…
Rocky "Soulman" Johnson, a WWE Hall of Fame wrestler who became better known as the father of actor Dwayne "The Rock" Johnson, has died. He was 75.
DES MOINES, Iowa (AP) — Iowa Supreme Court Acting Chief Justice David Wiggins told the Legislature Wednesday that "the independence of the cou…
CAIRO (AP) — Egypt said Tuesday it would investigate the death in custody of a U.S. citizen who had gone on a hunger strike as part of a six-y…
ANN ARBOR, Mich. (AP) — Joseph "Joe" Roberson, the University of Michigan athletic director who served during the football team's national cha…
CONCORD, N.H. (AP) — A cocaine possession charge against New England Patriots safety Patrick Chung will be dropped with the understanding that…
WASHINGTON (AP) — The Nationals say pitching prospect Fausto Segura has died. He was 23.