Week in review: Everything you missed from DACA to Irma
Eyes on the storms
The United States was captivated by two storms during the week — one that had come and gone, another that hadn't arrived yet. The death toll from Harvey, which ravaged Houston and the surrounding Texas area at the end of August with more than 4 feet of rain, climbed to at least 70 as residents began the long process of recovering. Businesses slowly reopened as the high water levels receded, and Congress worked on a multi-billion-dollar emergency disaster aid package.
Meanwhile, Irma became the most potent Atlantic Ocean hurricane ever. A powerful Category 5 storm with winds that reached 185 mph, Irma was expected to rip into heavily populated South Florida by early Sunday, prompting the governor to declare an emergency and officials to impose mandatory evacuation orders for parts of the Miami metro area and the Florida Keys. Forecasters said Irma could punish the entire Atlantic coast of Florida and rage on into Georgia and the Carolinas.
Trump makes debt-limit deal
President Donald Trump briskly overruled congressional Republicans and his own treasury secretary Wednesday to cut a deal with Democrats to keep the government operating and raise America's debt limit. The immediate goal was ensuring money for hurricane relief, but in the process the president brazenly rolled his own party's leaders.
Trump sided with Senate Minority Leader Chuck Schumer and House Minority Leader Nancy Pelosi, as they pushed for the three-month debt-limit extension deal, brushing aside the urgings of GOP leaders and Treasury Secretary Steven Mnuchin for a much longer extension.
Natural disasters
Natural disasters have nearly quadrupled in number since 1970 and the United States has experienced the most disasters since 1995, followed by China and India, the United Nations chief said Tuesday. Secretary-General Antonio Guterres told reporters that in recent days the world has seen the "dramatic aggravation" of climate change with "unprecedented events" caused by storms and flooding from Texas to Bangladesh, India, Nepal and Sierra Leone. Before the current floods, he said, preliminary reports registered 2,087 deaths this year from natural disasters. With the latest floods, that number will at least double.
President ends 'dreamer' program
President Donald Trump has begun dismantling Barack Obama's program protecting hundreds of thousands of young immigrants who were brought into the country illegally as children. He declared on Tuesday that he loves the "dreamers" who could face deportation but insisted it's up to Congress, not him, to address their plight. Trump didn't specify what he wanted done, essentially sending a six-month time bomb to his fellow Republicans in Congress who have no consensus on how to defuse it.
For all of those (DACA) that are concerned about your status during the 6 month period, you have nothing to worry about - No action!

— Donald J. Trump (@realDonaldTrump) September 7, 2017
Amazon looking for new prime location
Amazon, bursting out of its Seattle headquarters, is hunting for a second home. Must haves: A prime location, close to transit, with plenty of space to grow. The company said Thursday it will spend more than $5 billion to build another headquarters in North America to house as many as 50,000 employees.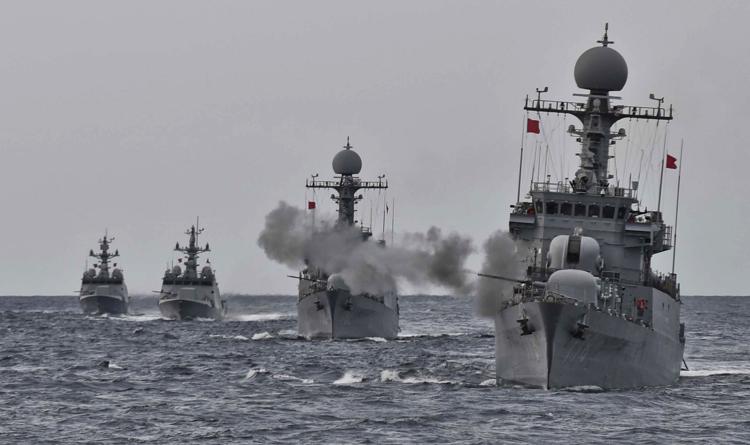 North Korea
Following U.S. warnings to North Korea of a "massive military response," South Korea fired missiles into the sea to simulate an attack on the North's main nuclear test site on Monday, a day after North Korea detonated its largest-ever nuclear test explosion. South Korea's Defense Ministry also said Monday that North Korea appeared to be planning a future missile launch, possibly of an ICBM, to show off its claimed ability to target the United States with nuclear weapons, though it was unclear when that might happen.
Trump Jr. denies collusion with Russia
President Donald Trump's eldest son cast his meeting with a Russian lawyer last year as simply an opportunity to learn about Hillary Clinton's "fitness, character or qualifications," insisting to Senate investigators behind closed doors that he did not collude with Russia to hurt her campaign against his father.
Donald Trump Jr.'s description of the June 2016 meeting at Trump Tower in New York, delivered in a statement Thursday at the outset of a Senate panel's staff interview, provided his most detailed account yet of an encounter that has drawn close scrutiny from Congress and special counsel Robert Mueller.
Equifax breach exposes 143 million people to identity theft
Credit monitoring company Equifax has been hit by a high-tech heist that exposed the Social Security numbers and other sensitive information about 143 million Americans. Now the unwitting victims have to worry about the threat of having their identities stolen.
The Atlanta-based company, one of three major U.S. credit bureaus, said Thursday that "criminals" exploited a U.S. website application to access files between mid-May and July of this year.
The theft obtained consumers' names, Social Security numbers, birth dates, addresses and, in some cases, driver's license numbers. The purloined data can be enough for crooks to hijack the identities of people whose credentials were stolen through no fault of their own, potentially wreaking havoc on their lives. Equifax said its core credit-reporting databases don't appear to have been breached.
Russian Facebook ads
Hundreds of fake Facebook accounts, probably run from Russia, spent about $100,000 on ads aimed at stirring up divisive issues such as gun control and race relations during the 2016 U.S. presidential election, the social network said Wednesday.
Although the number of ads is relatively small, the disclosure provides a more detailed peek into what investigators believe was a targeted effort by Russians to influence U.S. politics during the campaign, this time through social media.
Super streaming
"Star Wars" and the Marvel comic-book movies will join Disney's upcoming streaming service, potentially giving it broader appeal beyond families with young children. The Disney service will be the only place to stream those movies on demand in the U.S. as part of a monthly subscription.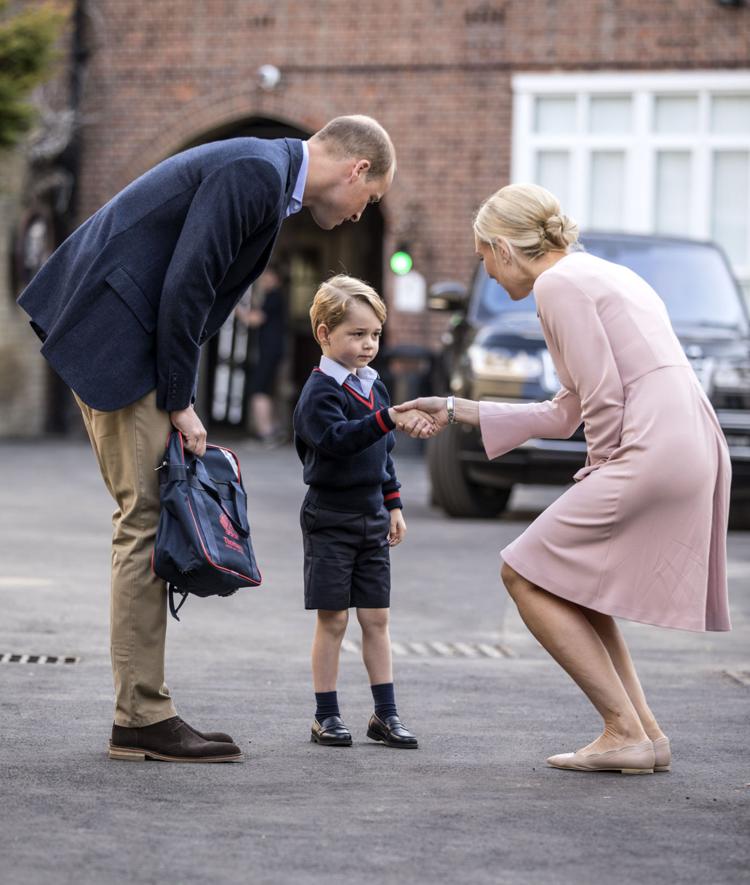 Royal baby No. 3
Prince William and his wife, the Duchess of Cambridge, will soon welcome a third child to the royal nursery. Kensington Palace officials announced Monday that the former Kate Middleton is pregnant. As with her other two pregnancies, she is suffering from hyperemesis gravidarum, or acute morning sickness, which caused her to miss 4-year-old Prince George's first day of school on Thursday.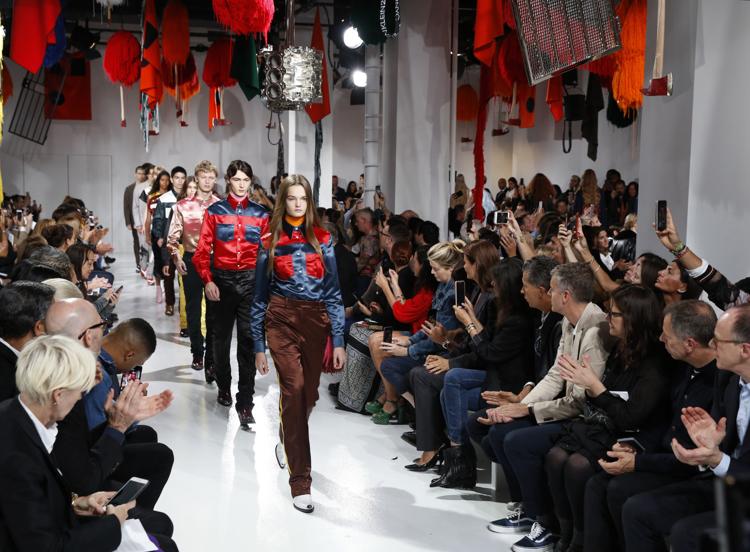 New York Fashion Week begins
The first day of Fashion Week on Thursday brought glitz, glamour and a slew of celebrities at Tom Ford's '90s-themed show, and a prestigious award for designer Thom Browne. Raf Simons, the new star of American fashion since his debut collection in February for Calvin Klein, followed it up with his take on traditional Americana, with cowboy looks, quilts and pompoms. Simons also looked to Hollywood movies — and to Andy Warhol — for inspiration. Heidi Klum was at Fashion Week, not as a judge or model but as a budding designer.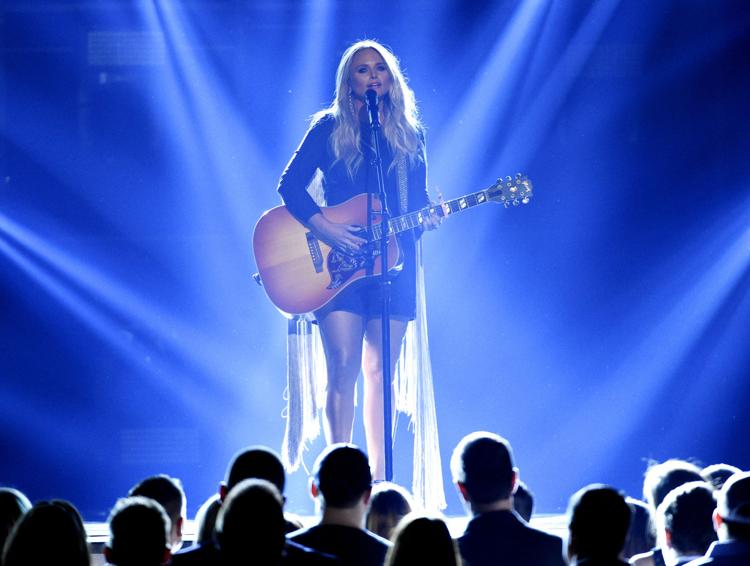 CMA nominations
Miranda Lambert led the pack with five nominations for Country Music Association awards on Monday, with Little Big Town and Keith Urban earning four nods each. 
Lambert was nominated for song and single of the year for "Tin Man," and also earned nods for album, female vocalist and best video of the year. Nominations for the 51st annual awards were announced on "Good Morning America." The ceremony is scheduled for Nov. 8 in Nashville.
Model policy
Two of the world's biggest luxury goods conglomerates will stop working with unhealthily thin fashion models, as part of a joint charter signed Wednesday that aims to protect their health. The pact adopted by LVMH and Kering, which own brands like Dior, Gucci and Louis Vuitton, incorporates a new French law that requires models to provide medical certificates proving they are healthy before they can work.