NASA says an asteroid named 2002 NN4 is 735 meters in diameter and will pass Earth at a safe distance — about 3.1 million miles — at a speed o…
Asteroid 2002 NN4 is expected to make a close flyby of our planet this weekend. The size of this asteroid was enough to grab NASA's attention.
Stacker looks at where nursing home residents are most at risk of contracting diseases like COVID-19, according to data from the Center for Me…
A May 23 photo shows a furry animal with distinctive markings appearing to eat a marine animal carcass. A biologist confirmed it was indeed a …
CAPE CANAVERAL, Fla. (AP) — The launch of a SpaceX rocket ship with two NASA astronauts on a history-making flight into orbit was called off w…
It is the first time ever that a privately developed spacecraft will launch humans into orbit, and the first time since 2011 that American ast…
The SpaceX Crew Dragon expected to launch from the Kennedy Space Center in Cape Canaveral, Fla.
Today's launch timeline, where to watch and more details!
The clock is ticking! We're just hours away from the first launch of astronauts from U.S. soil in nine years. Here's a look ahead at today's S…
The city-size asteroid that hit Earth 66 million years ago and doomed the dinosaurs to extinction came from a steep angle, maximizing the amou…
Researchers say two species of fish roamed the seas about 40 to 45 million years ago with fangs and a single saber tooth. Their closest living…
Green snow created by blooming algae in the Antarctic Peninsula is likely to spread as temperatures increase as a result of climate change, re…
Antarctica is turning green due to the climate crisis, and the phenomenon is potentially offering sustenance to other species, according to th…
NASA's Hubble Space Telescope sent back its first image from space on May 20, 1990. Here are some of the iconic images Hubble has sent back since.
Honey bees collect a lot of nectar from flowers and put it in a special pouch called a honey pouch.
Newly released video footage shows the last known Tasmanian tiger, named Benjamin, prowling around his cage at Beaumaris Zoo in Hobart, Tasmania.
New vision of Tasmania's last captive thylacine, or Tasmanian tiger, is unearthed by tiger enthusiasts digging through the National Film and S…
A strain of rabbit hemorrhagic disease is threatening to wipe out entire populations of rabbits in North America.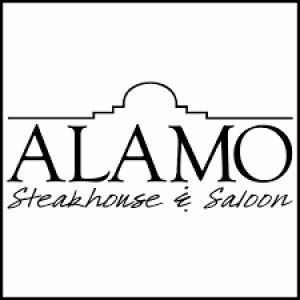 Alamo Steak House & Saloon
With its black iridescent feathered body, its blue, turquoise and magenta neck and horned crest or casque, the cassowary has been described as…
Yeast is a single-celled organism that's everywhere around us. Understanding how yeast works can help you make better bread and appreciate thi…
The race for COVID-19 treatments has led researchers to llamas — namely, a llama named Winter whose antibodies show promise in blocking the vi…
Images and data from Martian cliffs show the first evidence of rivers that existed on the Red Planet 3.7 billion years ago, according to researchers.
A black hole discovered 1,000 light-years from Earth is itself invisible, but it has two bright companion stars that gave away the hiding spot.
Located in the constellation Telescopium, researchers say it's the first stellar system with a black hole that's close enough to be seen with …