CHICAGO (AP) — Chicago Public Schools should start the fall semester with virtual classes rather than calling students back to buildings left …
CHICAGO (AP) — An inspector general's report concluded Thursday that former Chicago Police Superintendent Eddie Johnson drove a city vehicle w…
Thousands of people have signed a Moline woman's petition asking the city to back off code enforcement on her house, which she painted with he…
CHICAGO (AP) — The voice of a 5-year-old boy who was beaten to death and buried in a shallow grave filled a northern Illinois courtroom Thursd…
OMAHA, Neb. (AP) — The economy remains weak in rural parts of 10 Plains and Western states, according to a monthly survey of bankers released …
AJ Freund's battered body was found in a shallow grave in April last year, not far from his Crystal Lake home and just days after his parents …
LONG GROVE, Ill (AP) — Work is nearing completion on a $1 million project to rebuild a covered bridge in northern Illinois that was severely d…
The Democratic Party of Illinois on Wednesday threw its support to U.S. Sen. Tammy Duckworth, D-Ill., for vice president.
Here is a list of children who have gone missing and were entered into the National Center for Missing & Exploited Children's database. Th…
Young people have made up the largest percentage of new confirmed cases of the coronavirus in Chicago in recent weeks and city officials warne…
Gov. JB Pritzker spelled out some details Wednesday of the restrictions the state will impose if Illinois experiences a spike in coronavirus c…
Willie Wilson, who lost twice in bids to become Chicago's mayor and who also failed in a long-shot bid for the 2016 Democratic presidential no…
Gov. J.B. Pritzker on Wednesday laid out a targeted approach for his administration's response to upticks in coronavirus cases around Illinois…
A group pushing for approval of the graduated tax constitutional amendment on Nov. 3 used tax day to further its cause Wednesday, the second o…
Gov. J.B. Pritzker and state health officials are announcing a new COVID-19 mitigation plan aimed at fighting a resurgence of cases.
A state bowling association is the latest to sue Gov. JB Pritzker over his restrictions on business operations amid the coronavirus pandemic.
The application deadline is approaching for one of the key programs driving the state's equity-centric approach to marijuana legalization, and…
CHICAGO (AP) — The second of two Chicago police officers convicted of using bogus search warrants to raid homes and steal cash and drugs has b…
New Jersey gambling regulators began Wednesday to consider Nevada-based Eldorado Resorts Inc.'s plan to buy Caesars Entertainment Corp. in a s…
CHICAGO (AP) — A second man has been charged with murder in the fatal shooting of a 7-year-old girl who was killed while celebrating the July …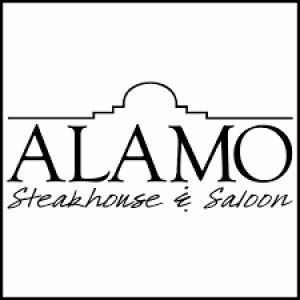 Alamo Steak House & Saloon
CHICAGO (AP) — Health officials in Chicago have confirmed the city's first West Nile virus-positive mosquito batch of the year.
LAKE ZURICH, Ill. (AP) — At least three dozen high school students in northern Illinois have tested positive for the COVID-19 virus after some…
At least 36 students at Lake Zurich High School, in suburban Chicago, have tested positive for the coronavirus, according to Lake County, Ill.…
An eastern Illinois woman died over the weekend after she was accidentally shot by a child who was riding in a car with her, police said.
Southern Illinois University System President Dan Mahony on Tuesday thanked higher education leaders, advocacy organizations and elected offic…
Mayor Lori Lightfoot sounded a stern warning Wednesday that Chicago is "on the precipice," saying she may soon need to roll back parts of the …
LADUE, Mo. (AP) — The St. Louis County medical examiner is determining the cause of death after the owner of an Illinois-based rail locomotive…