BLOOMINGTON — Central Illinoisans last weekend raised a record-high amount for children with cancer and other catastrophic diseases.
The total includes money raised during the telethon and by the St. Jude Runners last weekend as well as money collected throughout the past year in Central Illinois for St. Jude Children's Research Hospital in Memphis, Tenn., and its Midwest Affiliate Clinic at OSF HealthCare Children's Hospital of Illinois in Peoria.
"It was an amazing night," Ingold said.
"I am amazed and inspired by what Central Illinois has done for the kids of St. Jude," Shyanne Sisk, St. Jude development representative, said Tuesday.
Money raised goes to support research and services of St. Jude, which treats 7,800 children with cancer and other catastrophic diseases each year. That includes nearly 600 inpatients so far this year, including patients from Central Illinois, Sisk said.
The telethon was broadcast Saturday night on WEEK-TV from the Peoria Civic Center and from Illinois Wesleyan University's Shirk Center in Bloomington.
While St. Jude previously reported how much of the total came from McLean County — last year it was $2,925,229 — Sisk said St. Jude no longer reports  county subtotals to reflect that St. Jude serves people from everywhere and that gifts to St. Jude come from everywhere.
But St. Jude continues to report amounts raised by various teams that make up the St. Jude Runners.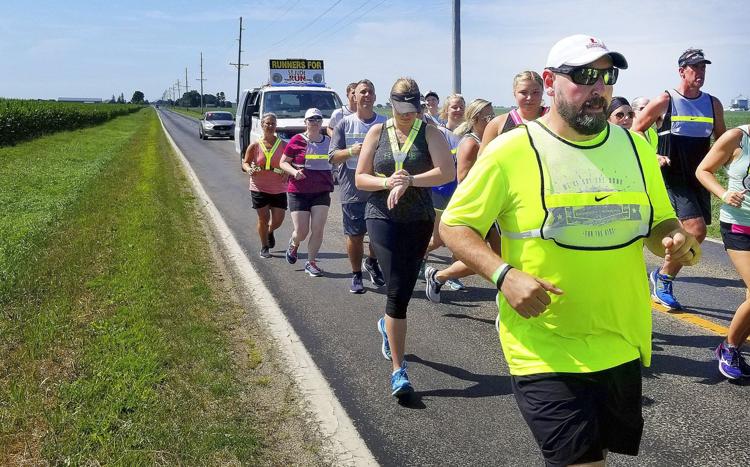 You have free articles remaining.
Keep reading for FREE!
Enjoy more articles by signing up or logging in. No credit card required.
All nine of those teams raised more money than last year, Sisk said.
Bloomington-Normal area runners raised $290,000, Cler said.
"We are absolutely thrilled and humbled by the generosity of so many people in our community to help the kids of St. Jude," Cler said.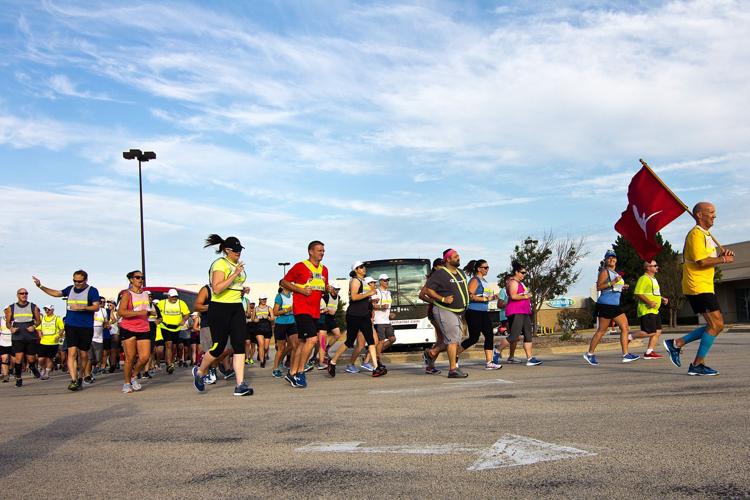 "The need is still there so we'll be back next year," Cler said. "No family gets a bill from St. Jude and we want to make sure that keeps happening."
Decatur-area runners raised $98,273, said run coordinator Dave Morr.
"I am so proud of the work the runners put in to raise money for St. Jude," Morr said. "Our team had a fantastic year and what's even more exciting for me is that the runners are already discussing ways to recruit additional people for our team so we can raise more money next year."