CHAMPAIGN — On the day a Ukrainian cheesemaker was officially introduced to the public at a Central Illinois farm where she now works, more disturbing news came from her homeland.
Fresh Russian bombs fell on Jan. 14 in a city where her friends lives. While greeting a few hundred at visitors at Prairie Fruits Farm & Creamery in rural Champaign, Tetyana Dydechko periodically glanced at her phone to see if her friends were safe. She knew her family wasn't in the danger area this time.
"For Ukraine everything has changed," she said of the war which started one year ago this month. Sometimes she has to stop looking at the news.
"You accept it, it's a war," she said. "It's horrible, but it's what we have."
The cheesemaker arrived in Illinois from her hometown of Poltava in east central Ukraine on Dec. 26. It took months to get the paperwork through, said Leslie Cooperband, co-owner of the dairy goat, fruit and agritourism farm with her husband Wes Jarrell.
The cheesemakers first connected virtually in October through Cooperband's friend and founder of Culture magazine. Leslie had been actively looking for a cheesemaker for nearly a year.
"I feel like I'm with family," Dydechko said.
Cooperband agrees the cheesemaker has quickly become part of the family.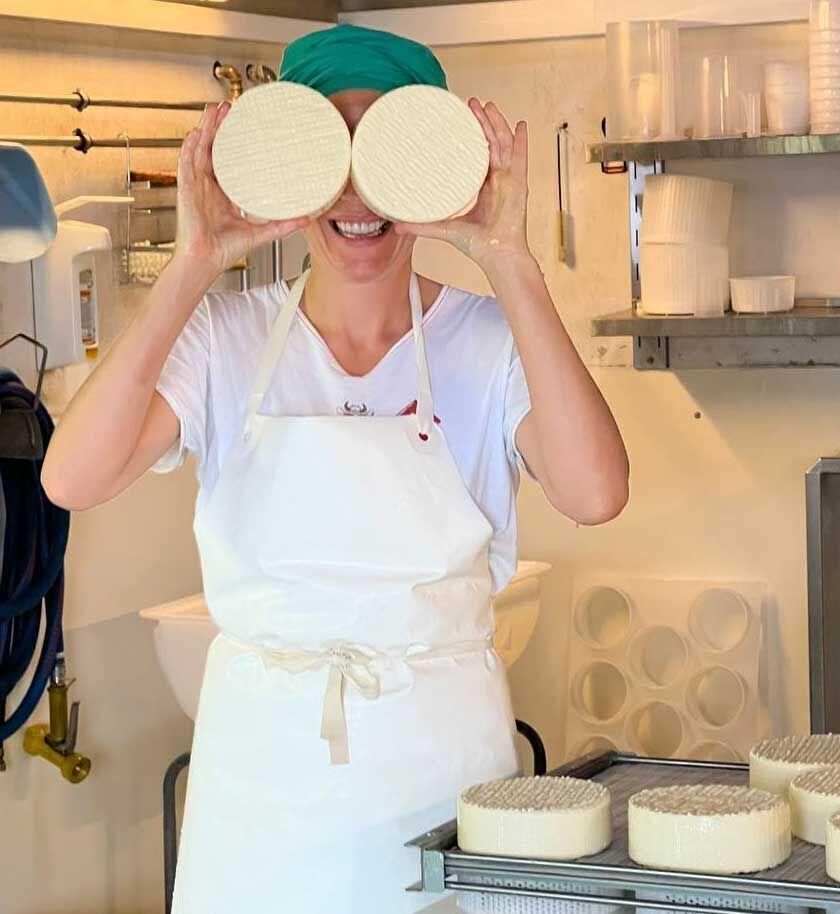 "She lives with us. We both like cooking," she said. And they naturally share a love of cheese and cheesemaking.
Cooperband and Jarrell moved from urban Madison, Wisconsin, to their rural Champaign County farm 20 years ago and started their cheese business here in 2005. They have fruit trees, raise goats and make cheese they sell, along with other locally made products at their on-site store and online business. They also welcome visitors as part of agritourism activities and to increase awareness of agriculture.
Their goals include educating the community "about sustainable and regenerative agriculture and the connections between food production, health, and enjoyment." It's an approach Dydechko likes.
Sharing cheese skills and ideas
"In the 18-19 years, I've never had a cheese-making peer," Cooperband said of the joy of exchanging ideas with Dydechko, who was trained in Ukraine, France and Switzerland.
"She has a wide breadth of experience with different cheeses," Cooperband said.
The Illinois farm has "a fair number of customers from Ukraine and Russia," Cooperband said. Many of them came to meet the new cheesemaker in January and look forward to trying more of her cheeses, including Ukrainian Farmhouse Cheese.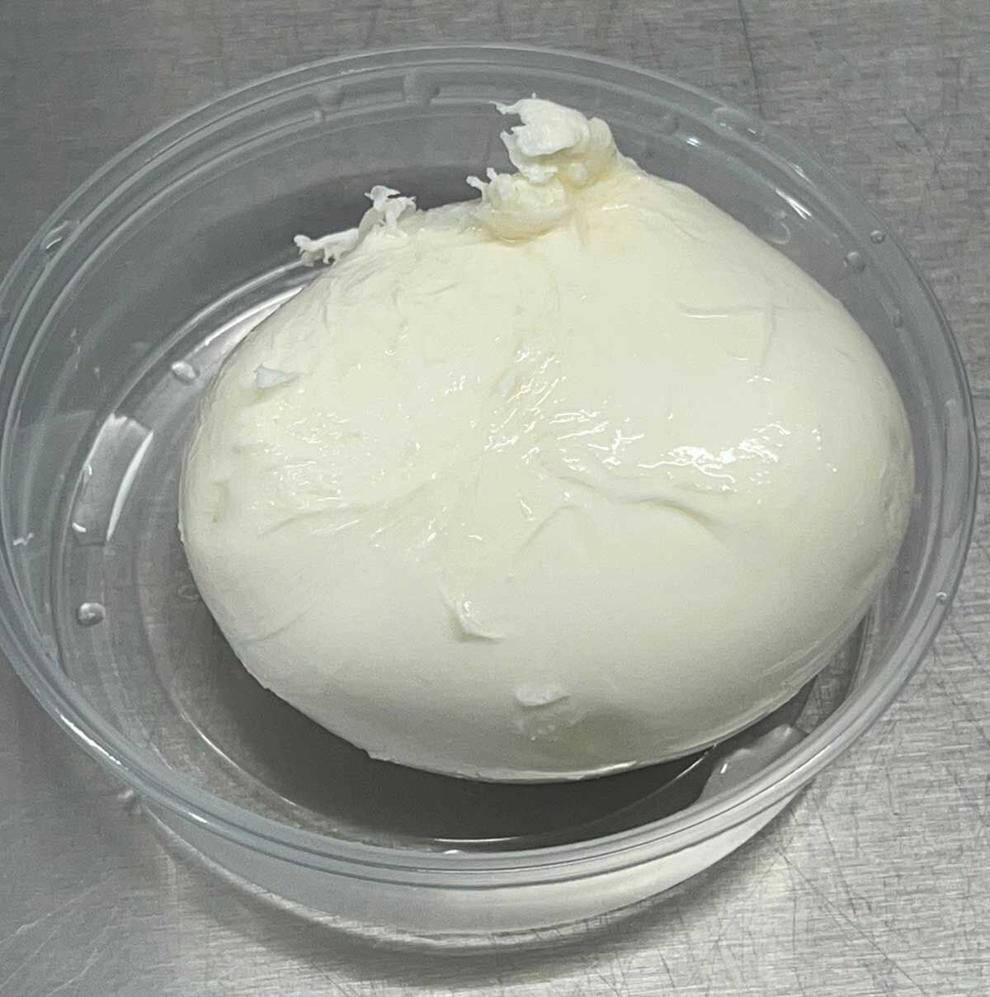 Dydechko also makes fresh mozzarella.
"It's beautifully done. It's a hard cheese to make well," Cooperband says.
This week Dydechko is making a type of cottage cheese, which is a fresh cheese with light texture that is a cross between fresh Chevre, a pasteurized goat's milk cheese, and traditional American cottage cheese. She also learned the technique high in the Swiss Alps to make a Swiss cheese in giant, copper vats. Here she makes a smaller version in cooking vessels available here, Cooperband said.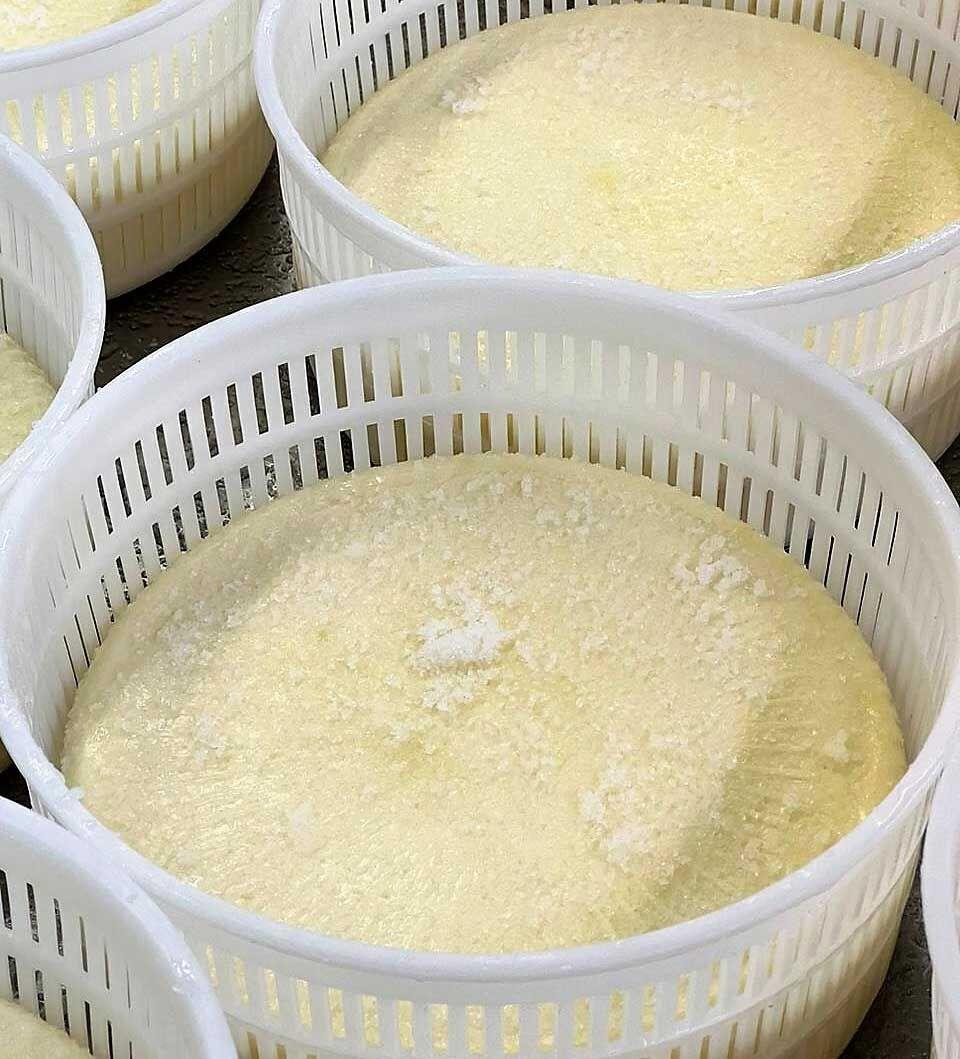 As well as the specialty international cheeses, Dydechko is making Copperband's established repertoire and will also be making cheeses for grilling and frying soon.
"I have yet to see someone work with the same passion and commitment," the Illinois farm owner said of her new addition.
"Tetyana owned her own cheese business in the Ukraine before the war," said Cooperband, who also found it refreshing to talk to someone who understands the business as well as cheese making.
"I like seeing how Leslie built her system. I'm learning and I give her my knowledge," said Dydechko, who is due to return to her summer job in Switzerland on May 28.
Dydechko grew up on a small farm in eastern Ukraine where they made cheese and studied at a prestigious agrarian college before opening her own business. Last summer she worked in Switzerland and has the same opportunity this summer. Cooperband said she hopes Dydechko returns after her summer job.
Dydechko is no stranger to hard work. She worked 100 days in Switzerland last year before having a day off. At the finish of her season, she had made 1,400 big cheese wheels.
For her, another bonus of working on the dairy goat farm is that she loves animals.
"They are so friendly," she said of the goats. "I'm excited when the babies will come."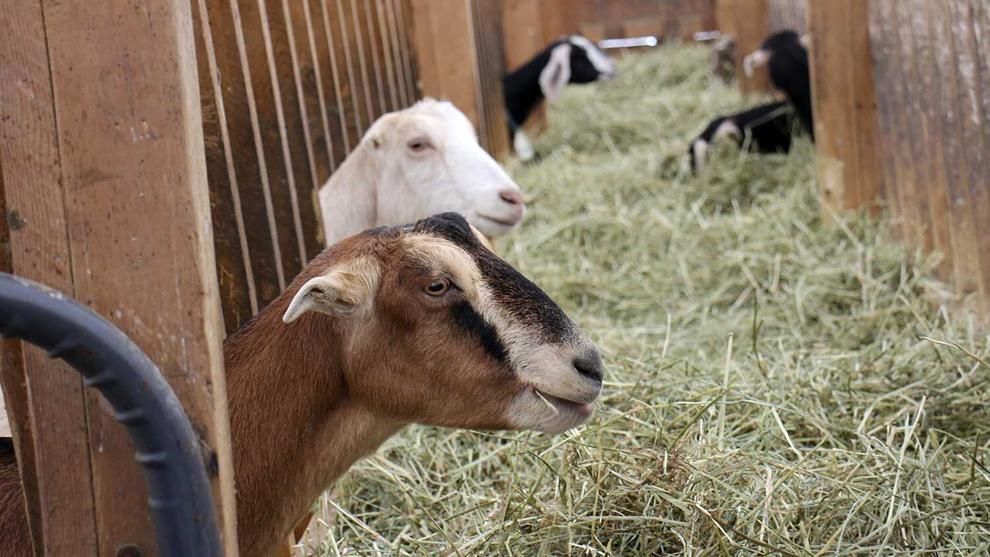 Still, is difficult to be so far from home, but Dydechko stays in close contact with her family.
"I'm faraway," she said. "But I have everybody in my phone."