The Major Case Squad of Greater St. Louis is investigating the death of a St. Louis man whose body was found across the Mississippi River in I…
Police dogs searched the perimeter of Illinois State Capitol and members of the Illinois National Guard walked around the grounds, but no prot…
The state of Illinois is alleging that a federal agency awarded an arms manufacturer license to a company after it repeatedly broke firearms l…
Lawyer Al Watkins said Jacob A. Chansley, also known as the Q Shaman, was following President Donald Trump's instructions.
A Black man who was shot in the back by a white police officer in Wisconsin, leaving him partially paralyzed and triggering several nights of …
A teenager already suspected in a string of carjackings in Chicago has been charged with first-degree murder after he allegedly shot to death …
Prosecutors cited photo and video evidence of Kash Lee Kelly in the U.S. Capitol building. Kelly has a pending 2017 Latin Kings gang case in U…
Kyle Rittenhouse flashed a hand sign adopted by some white supremacist groups and was "loudly serenaded" with a song reportedly adopted by the…
Metro-east Black leaders say a far-reaching criminal justice reform bill passed this week by Illinois lawmakers represents a long-overdue step…
He is accused of threatening to take the lives of President-elect Joe Biden and other Democrats at the upcoming inauguration in Washington, D.…
A group of labor and church leaders, as well as three Chicago aldermen, offered a stinging rebuke Monday of John Catanzara, saying he should n…
A woman shot by Chicago police on the city's West Side was charged Monday with four felonies for allegedly pointing a handgun at officers.
Chicago police investigating whether anyone from department took part in Capitol mob attack
Investigators are trying to determine a motive for the attacks, which began Saturday afternoon with the killing of a 30-year-old University of…
After a record-setting 2019 in which the city saw 25 homicides — the most in at least 30 years — Peoria's total in 2020 fell to 14, with the l…
While the bill has been introduced on short notice, it is the result of over 100 hours of hearings held by the Black Caucus over fall and wint…
"Under Illinois law if a person commits a felony offense and during the commission of that offense someone dies, the person is responsible for…
John Catanzara, who heads Chicago's largest police union, apologized Friday for comments he made during an interview with a radio reporter in …
While the bill has been introduced on short notice, it is the result of over 100 hours of hearings held by the Black Caucus over fall and wint…
He was one of 10 people arrested for unlawful entry listed Thursday.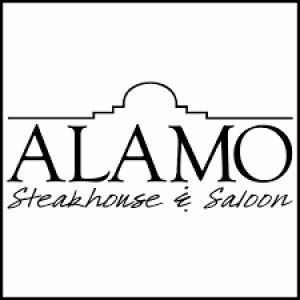 Alamo Steak House & Saloon
The University of Illinois has completed a critical step toward obtaining federal approval for its saliva-based COVID-19 test, but some lawmak…
An Illinois teenager who fatally shot two people and wounded a third amidst sometimes violent summer protests on the streets of Kenosha, Wisco…
An off-duty Chicago police officer was carjacked as crime that surged in 2020 when there were more than double the number of carjackings than …
Authorities in Kenosha are bracing for potential unrest as they prepare for prosecutors to announce whether Officer Rusten Sheskey will face c…
A 16-year-old girl was in critical condition after being shot four times early Sunday on the South Side, according to Chicago police.
For decades, Nancy Rish's attorneys have unsuccessfully tried to wipe away her life sentence for aiding in the murder of a Kankakee businessma…
GALESBURG — Multiple people were taken to the hospital early Friday morning with gunshot wounds as a result of "a shooting incident" in Galesburg.