Police are seeking help identifying two people who burglarized the Casey's General Store early Tuesday.
A naked, shoeless toddler was found wandering next to Illinois Route 29, south of Mossville in Peoria County. 
An Illinois State Police trooper from Greenville was arrested and charged with manufacturing and distributing drugs, the state police said Saturday.
Thirteen members of a Peoria street gang known as the "Bomb Squad" have been sentenced to prison terms for a racketeering conspiracy that incl…
A 34-year-old woman was shot and killed and two others were injured Saturday morning on the 31st Street bridge over Lake Shore Drive, accordin…
COVID-19 has raged throughout U.S. jails and prisons, where people live together in close quarters and there is little opportunity for social …
An order Thursday by a downstate judge nullifying each of the COVID-19-related executive orders issued by Gov. JB Pritkzer the past three mont…
A federal judge on Thursday denied the Illinois Republican Party's request to temporarily block Gov. J.B. Pritzker's ban on gatherings of more…
Springfield police still don't have a firm motive regarding the workplace shooting at Bunn-O-Matic that left three people dead at the Stevenso…
The Cook County State's Attorney's office announced Tuesday that her office won't prosecute protesters for minor offenses such as disorderly c…
Memorials honoring the victims of Friday's shooting at Bunn-O-Matic Corp. have sprung up at the Stevenson Drive facility.
Republican President Donald Trump lashed out Friday night at Democratic Gov. J.B. Pritzker and Mayor Lori Lightfoot over Chicago's gun violenc…
The 48-year-old man suspected of fatally shooting two coworkers and critically wounding another at a central Illinois warehouse Friday died af…
Officers were searching for a gunman at a warehouse in the Illinois state capital Friday after at least one person was shot and wounded, the p…
A judge has dismissed for a second time a lawsuit filed by the estate of a slain visiting Chinese scholar against two social workers at a Univ…
A lawsuit filed Tuesday alleges the Chicago Police Department has used the coronavirus pandemic and recent protests as "cover" to deny crimina…
A former FBI special agent who worked for years in Chicago's organized crime division has been charged with stealing sensitive government docu…
A spate of shootings over the past several days has law enforcement on edge, with some warning that a turbulent brew of a pandemic, racial unr…
A federal judge on Monday ordered the release from prison of an alleged organized crime enforcer who is said to have health issues that place …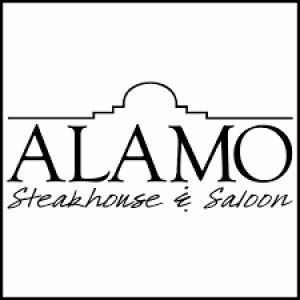 Alamo Steak House & Saloon
A southern Illinois woman who allegedly lied about having muscular dystrophy and other health issues in order to obtain financial assistance a…
A federal appeals court panel has rejected an effort by state elections officials to delay a lower court ruling setting up new candidate filin…
A Central Illinois man has been sentenced to 30 years in prison for the 2015 slaying of an Army veteran who prosecutors say was fatally shot d…
A former nursing student has filed a complaint against Sarah Bush Lincoln Health Center claiming his sexual orientation caused him to face har…
CHICAGO — Chicago aldermen announced a plan Tuesday to remove police officers from city schools amid growing outcry for police reforms in the …
A Champaign County judge ruled Monday he will allow a former University of Illinois police officer accused of raping four women to proceed in …
The East Moline Correctional Center has 23 prisoners and four employees who have tested positive for COVID-19.